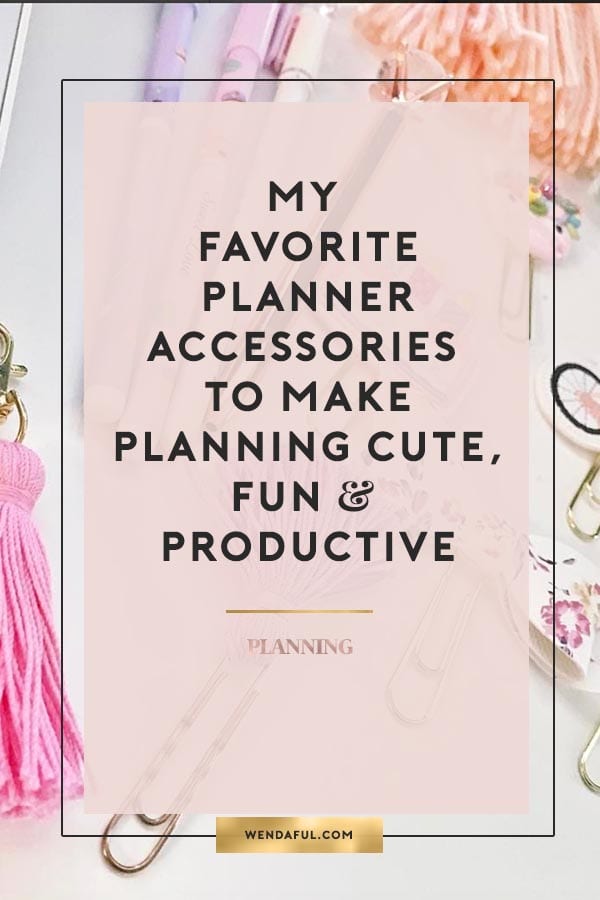 Whether you have an Erin Condren or you make your own DIY planner, these are my favorite all-time planner accessories that I think any planner girl will love! I've written a blog post on the must-haves every planner girl needs here, but this list is more specific into which items I absolutely believe in! Keep reading to see my list of favorite planner accessories!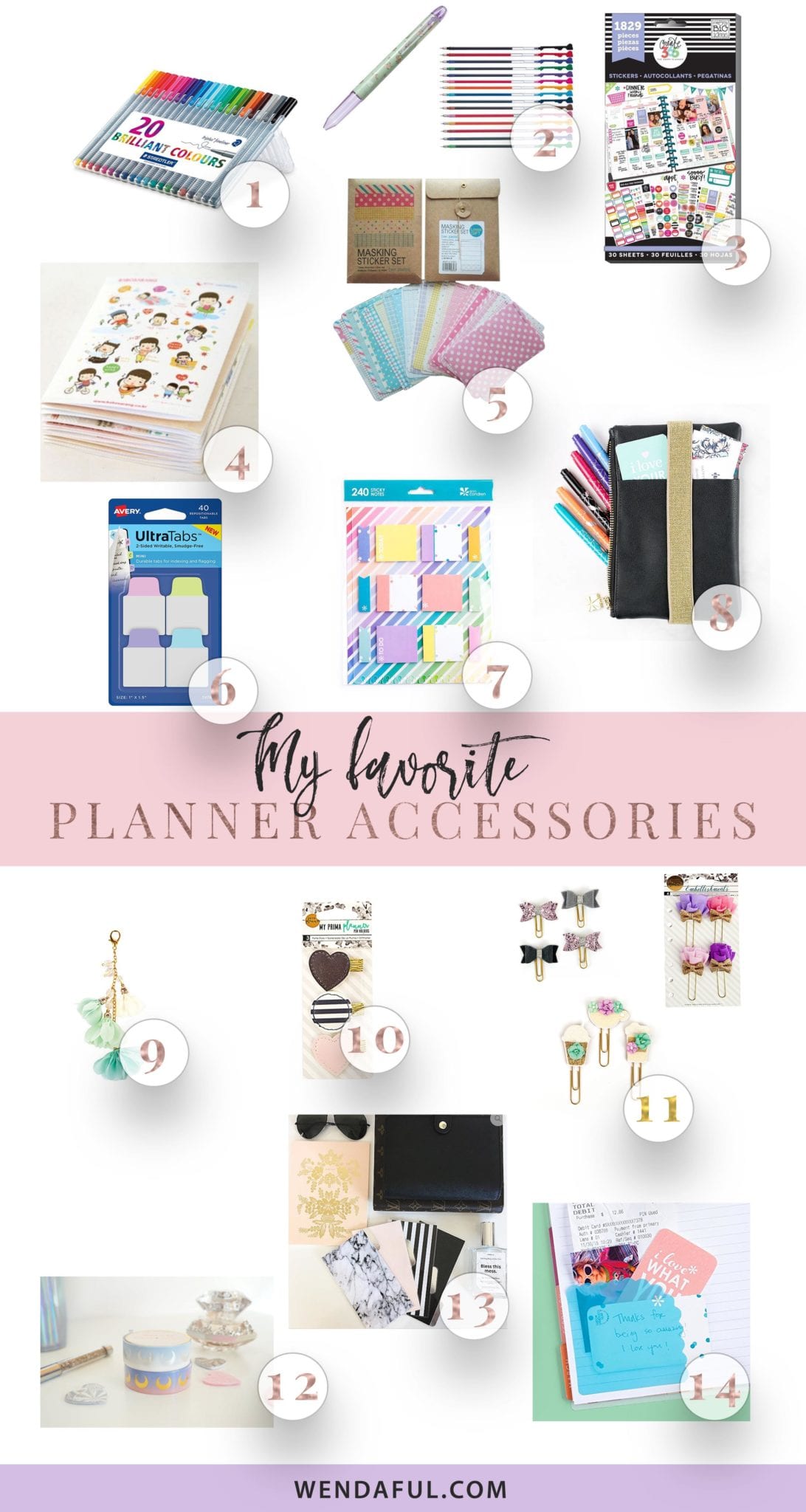 1. Staedtler Triplus Fineliner Pens, .3mm
 – These were my very first pens! I love how thin the tips are and they don't bleed through!
2. Coleto Pen
+ Refills
 – These are perfect for color coding! It's a 4 in 1 pen and they write super smooth!
I also love my rose gold diamond pen from Planning Zen on Etsy, they write smoothly and are super chic!
3. MAMBI The Happy Planner Sticker Value Pack Planner – All of MAMBI planner stickers are cute, but these are super functional as well!
4. Diary Stickers – I LOVE using diary stickers to make my planner pages more fun. It's so cute to see a little girl that expresses your emotions so well!
5. Masking Stickers Set – These are absolutely essential to planning! I love using them for decorating, making headers, lists, 
and more! They include rectangles, triangles, circles and are just perfect for planning!
6. Avery Mini Tabs
 – These cute mini tabs are perfect for sub-dividers in your planners. I like to use them in my planners for sections I turn to often without having to make a new divider which will take up more space!
7. Erin Condren Snap-In Stylized Sticky Notes
 – These snap into your erin condren planner and are perfectly sized for your planner. They are small and perfect for writing quick little notes.
8. Erin Condren  Planny Pack  – The brand new planny packs from EC are perfect for carrying all your pens, stickers, paper clips and more! & they fit right over your planner and act as a planner band to keep it all together!
9. My Prima Marketing My Planner Tassels-Seafoam
 – Tassels are so much fun! They are pretty and make your planner beautiful!
10. My Prima Planner Embellishment-Penholder
 – Penholders are essential for planning! You have to have a pen with you if you're going to plan, and these make it easy to always have that pen on hand!
11. My Prima Planner Flowers – "Prom Night"
Also check out Diddlebugs & Me for cute planner clips, that's where I got mine from!
12. 
Simply Gilded Washi Tapes
 – Her washi tapes are the most beautiful tapes ever! You must check her shop out! Her sets are well curated as well!
13. 
Dividers & Dashboards from mintedsugar.com
 – Simple, minimalistic and sooooo chic! She makes beautiful dividers, dashboards and planner pockets that I love. They are very well made and are perfect for planning!
14. Erin Condren Stylized Sticky Corner Pockets
 – These sticky corner pockets are perfect for putting into your planner to store receipts, stickers, stubs and whatever else you can think of.
You can find more on Blitsy for Up to 50% off Planners & Accessories!
I hope you enjoyed this list of my all-time favorite planner accessories! I don't shop much for planner accessories because they can get quite expensive. However, in my 4-5 years of planning in this community, these are my absolute favorites! Planner accessories make planning fun and cute, but they are also essential to making planning work for you! They are also perfect props for taking pretty planner pictures! If you want to learn more about taking pretty planner pictures stay tuned for my next post!