If you're looking for a new iPad Keyboard Case this TYPECASE Flexbook Touch iPad Keyboard Case will help you navigate your iPad in a whole new way! This iPad keyboard case comes in multiple colors and is made for different iPad versions as well. Mine is the 2020 iPad Pro 11″ and it fit perfectly. If you love digital planning this case will be a game changer for you!
If you want to checkout other ipad accessories be sure to watch my other video here: Testing out Different iPad accessories for Digital Planning from Amazon
Watch the video here:
To find yours check out their shop here: https://amzn.to/38OvRhi
00:00 TYPECASE Touch iPad Keyboard Case
01:25 – Unboxing
03:31 – Placing the iPad in the Case
04:48 – Demonstration of Different Modes
06:05 – Connecting the Keyboard Case to the iPad
06:39 – Connecting the Touchpad + Other Settings
07:41 – Touchpad Functions
09:59 – The Pen Loop
10:49 – Typing on the Keyboard
11:45 – Keyboard Backlights
12:45 – Final Thoughts
Setting up this planner was easy to do. It connected to bluetooth easily, and the keyboard was so easy to type on. I wish they had a dedicated area for the apple pencil on the top though so that it can charge while holding it in place. But I do like that the area to charge your apple pencil is open so I can use my pen sleeves still.
The lights on the keyboard is amazing and doesn't have a high pitched sound when it's on, so that was a plus for me.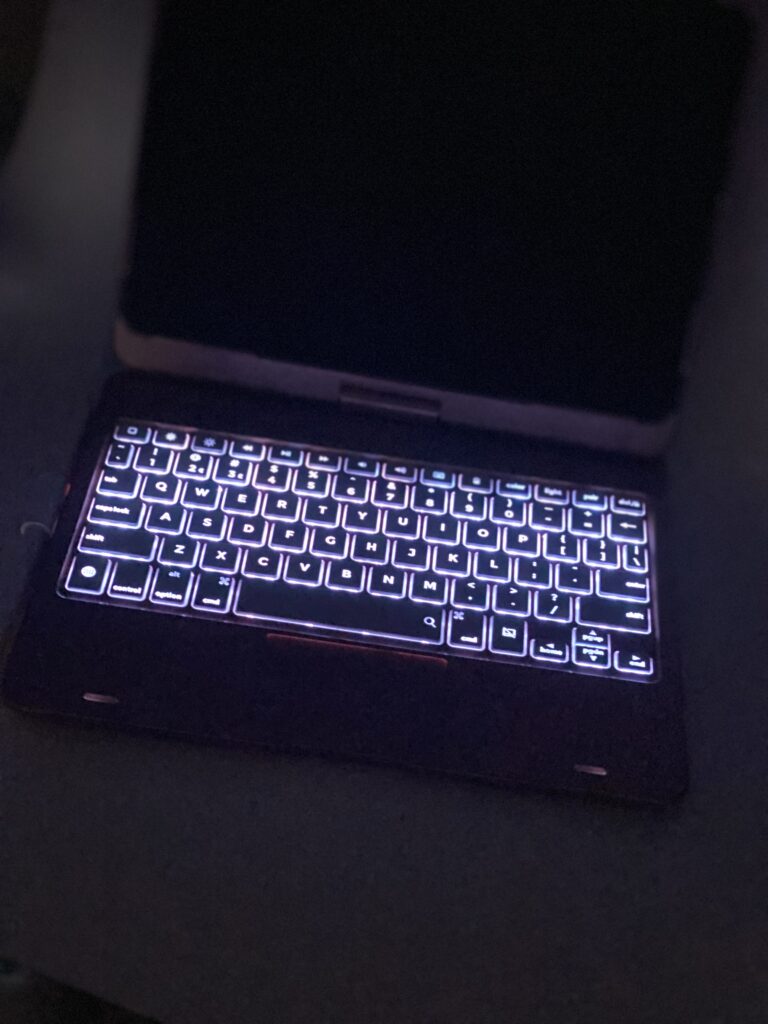 The touchpad isn't as easy to use and I do not like that the zoom feature only works on the web browser. I feel like it's a lot easier to just use the touch screen, but I can see how helpful the touchpad would be for someone who has to move things around a lot without having to touch the screen so much.
You can even customize your pointer and how it looks and works. Just go to Settings>Accessibility>Pointer control. You can make the pointer darker, change the color, make it smaller or larger, and adjust how quickly pages scroll. The scrolling is my favorite feature of the touchpad so far!
If you liked this be sure to check out their shop on Amazon – https://amzn.to/38OvRhi
*This keyboard case was sent to me for review and includes an affiliate link.