If you've ever felt overwhelmed, you know the feeling. There's just too much to do and no time to do it all. You start to feel paralyzed, like you just can't do it all so you would rather do nothing at all.
In this video you can watch exactly how I stop that feeling of overwhelm by creating an actionable plan. Sometimes all you need is a good plan of action!
When you know what needs to be done when, you eliminate that overwhelming feeling.
If you need help with the first step, your brain dump, then this printable will definitely help you!
This brain dump printable includes tons of ideas all categorized to help you empty your brain, and think of anything that may otherwise slip through the cracks. This will help you make sure you are covering everything that may be on your mind. I also included a blank checklist that you can use.

DOWNLOAD THE BRAIN DUMPING TASK IDEAS & LIST HERE
If you want to get your hands on the entire workbook to help you plan your most wonderful weeks, then be sure to sign up to get this free guide. It's the same one I used in my video, and it will show you step-by-step how to create your ideal week, plan your tasks, and follow through on it!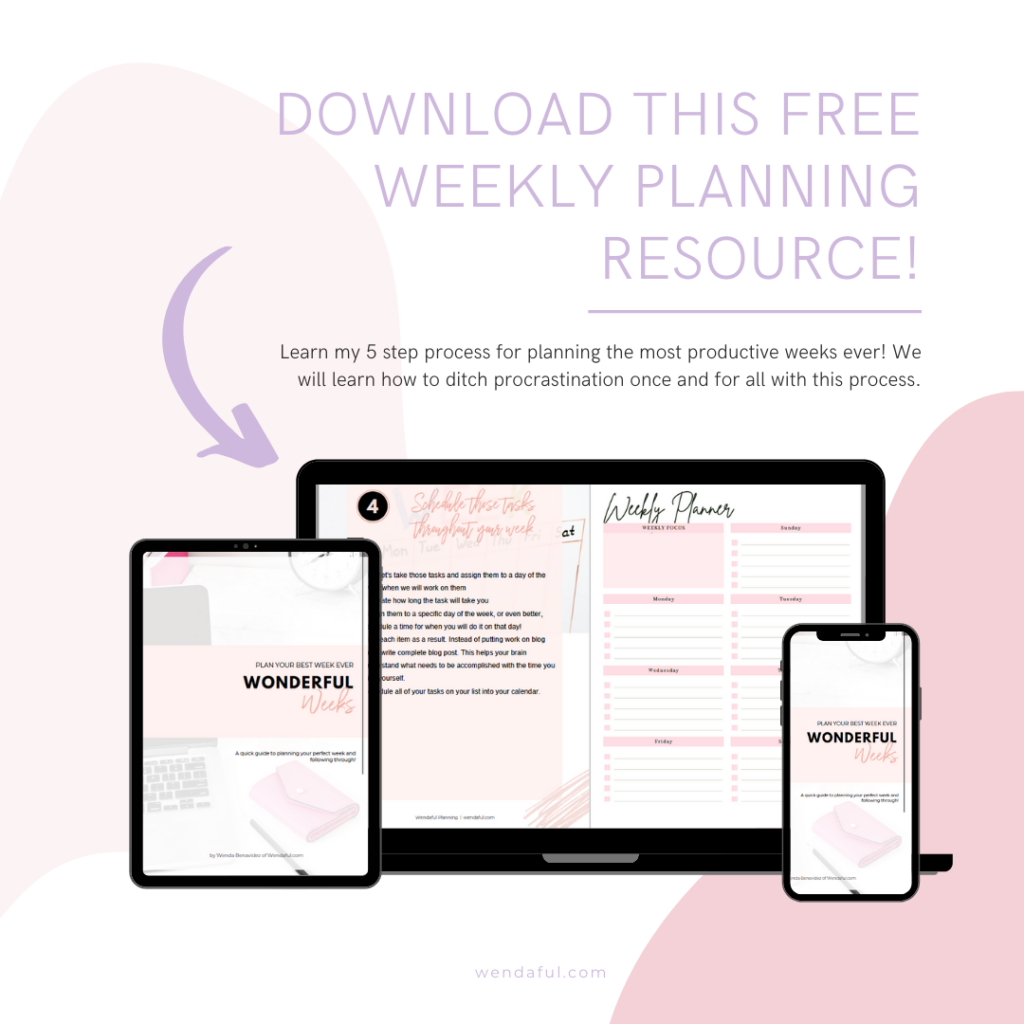 Watch the Video:
Or watch it on YouTube Here! Be sure to subscribe as well for more videos!