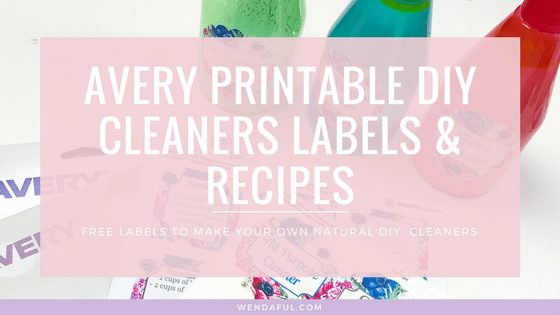 Today's post is an Avery printable for DIY cleaners labels & recipes. This is perfect for organizers who love to DIY around the house. I recently have become a huge fan of DIY cleaners because it's not toxic like store bought cleaners. I have little ones in my household, and they are always wanting to help me clean. With these natural cleaners I can feel a little more safe in knowing that my kids won't have to breathe in toxic smells and such.
In this post I will be sharing my labels and recipes for my favorite, best DIY cleaners I've found on the internet. These labels are perfect to print on Avery Labels. You can easily design your own similar ones on their site in the Avery Design Studio. I love these Avery labels because they're so easy to print on & I don't have to worry about cutting them!
DIY Avery Natural Cleaners Labels + Recipes
The printable labels I provided in the download links below include the "cleaner labels" on the scalloped Avery label (Item#80508)  and the corresponding square "ingredients/recipes labels" which is the Avery (Item#22816). The scalloped round labels are 2.5″ in diameter and the square labels are 2″ x 2″. I used Avery design studio to design my labels. The beautiful graphic image was from freepik.com and thought it was just perfect and pretty for my home cleaners. The square labels for ingredients also include 3 blank ones in case you have your own you'd like to write in yourself.
Or if you'd like to type & print out your own you can use Avery Design Studio. You can simply open the .avery files (also provided below) and edit the file yourself to fit your needs! Simply go to Avery.com and upload the file you saved below from your computer! How awesome and easy is that?!
For more Avery print designs that you can download please check out these posts: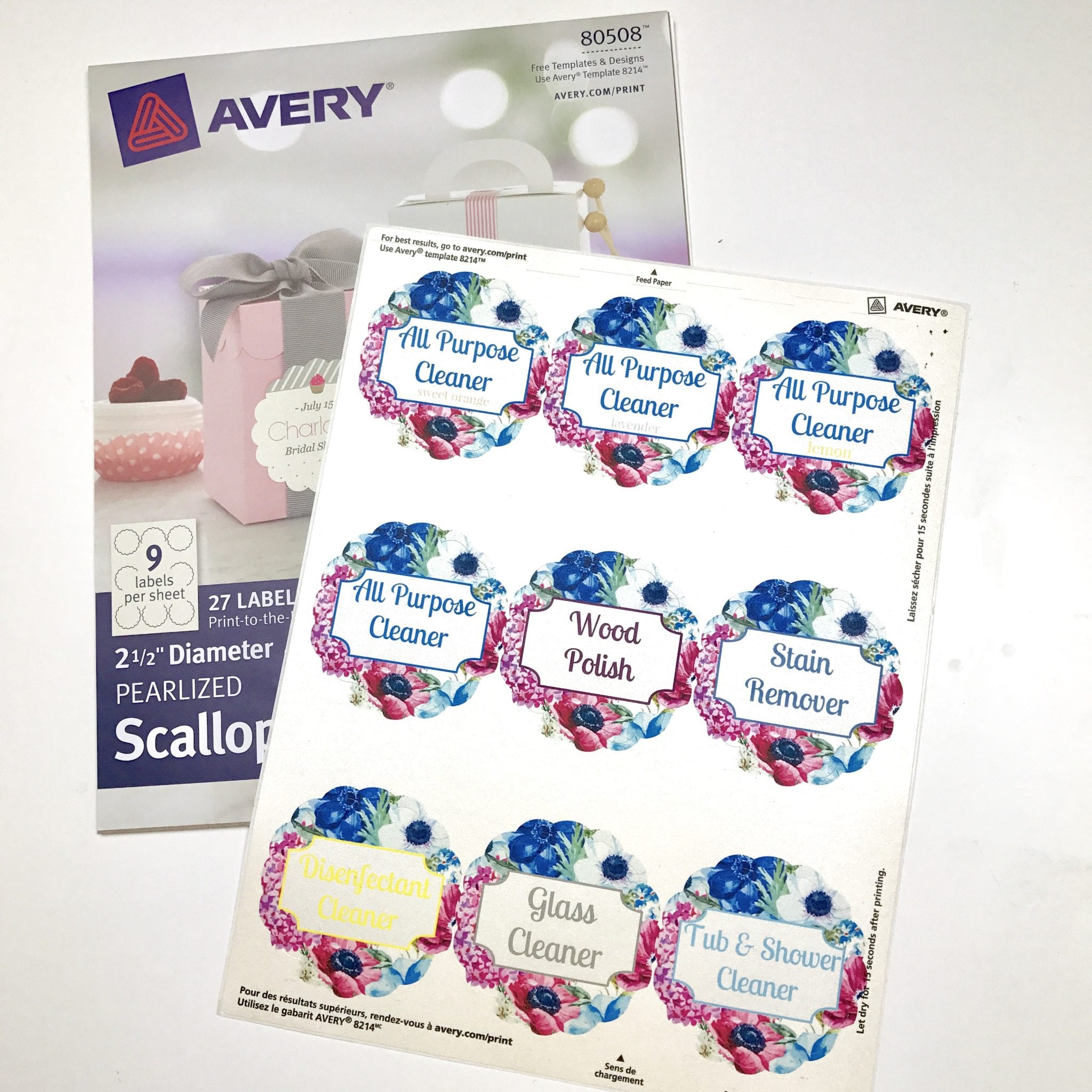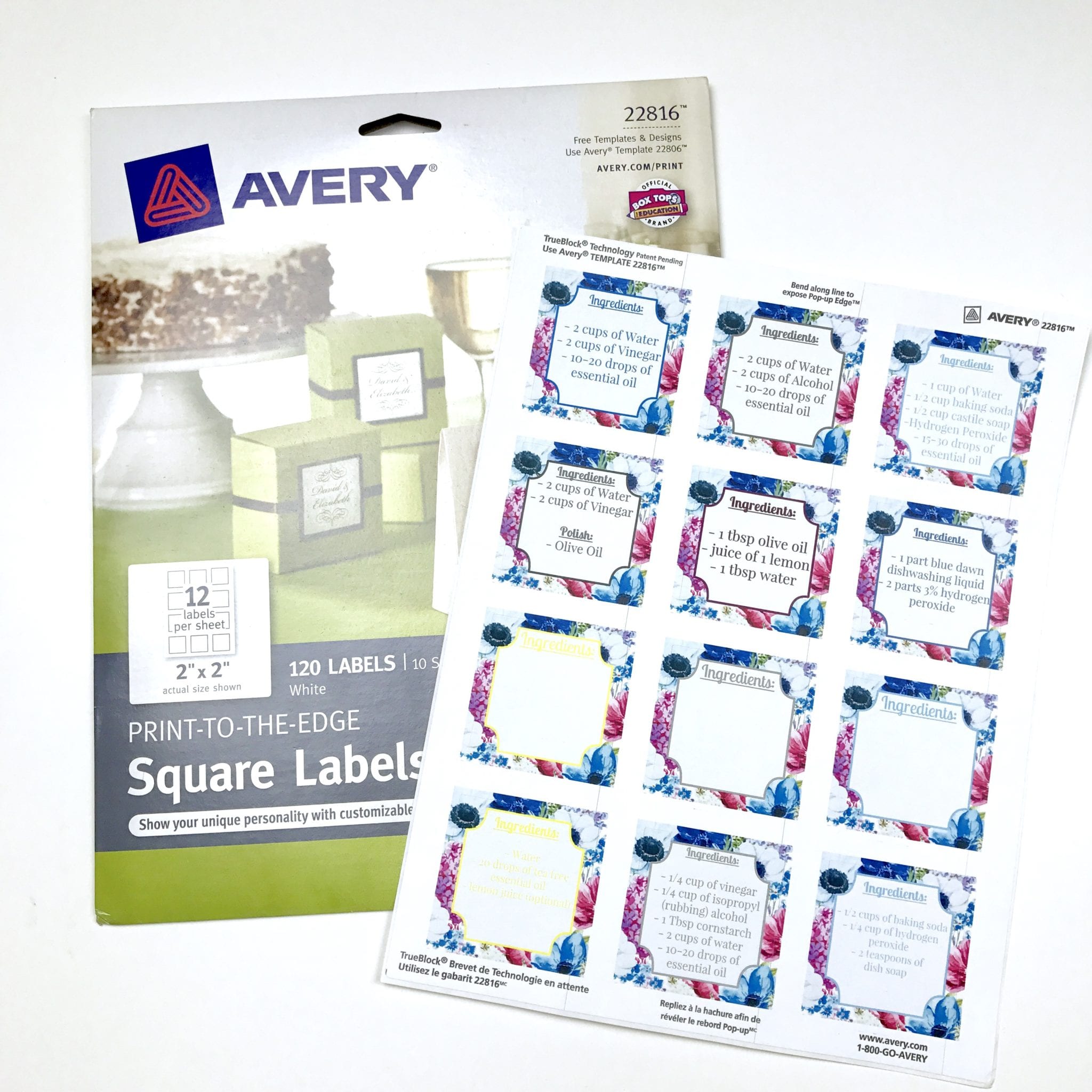 How to Make Your DIY Cleaner:
To make these wonderful cleaners all you need are:
Spray bottles
A funnel
Measuring cups and spoons
And the ingredients for each type of cleaner (these will be in the printable!)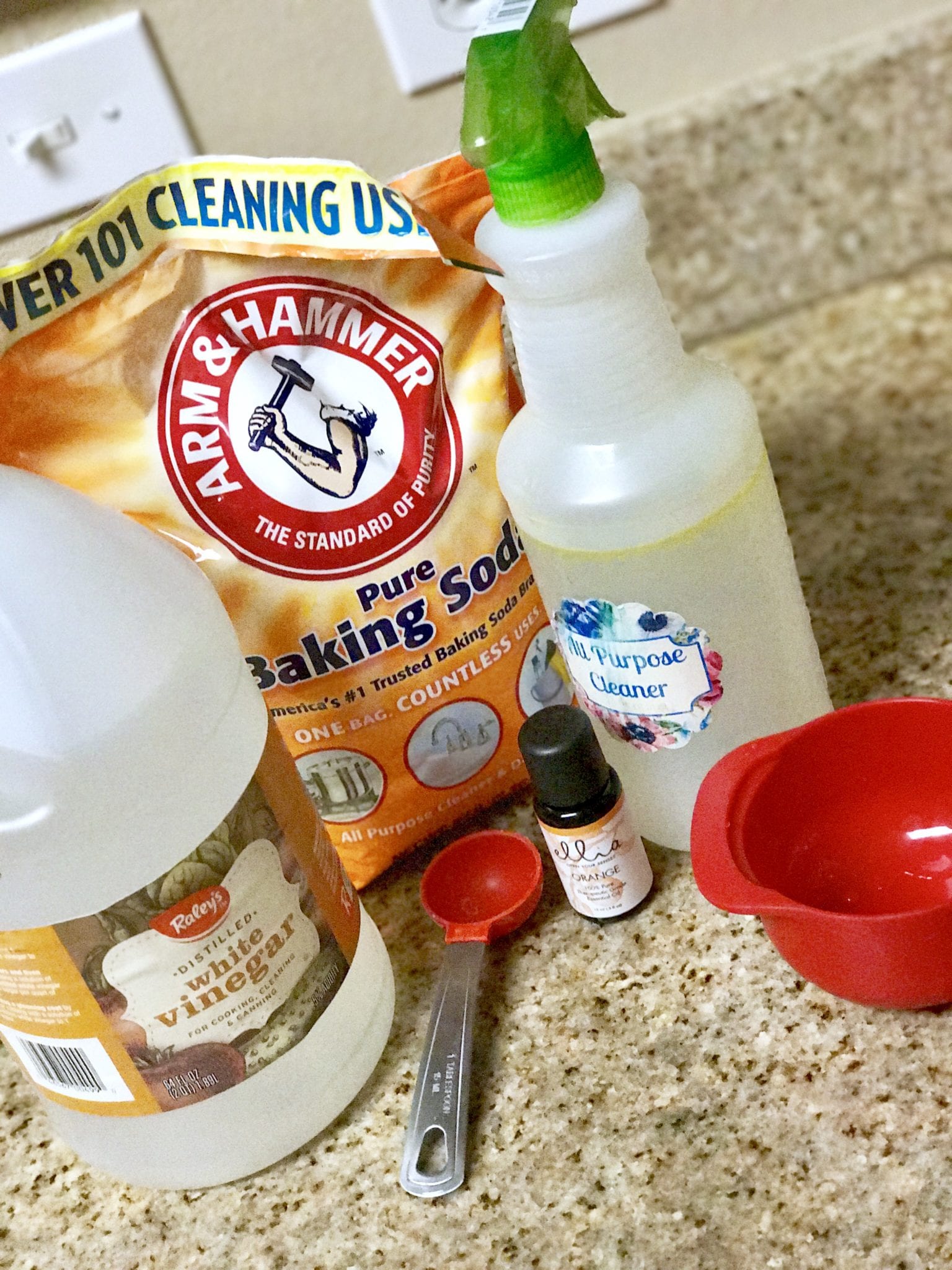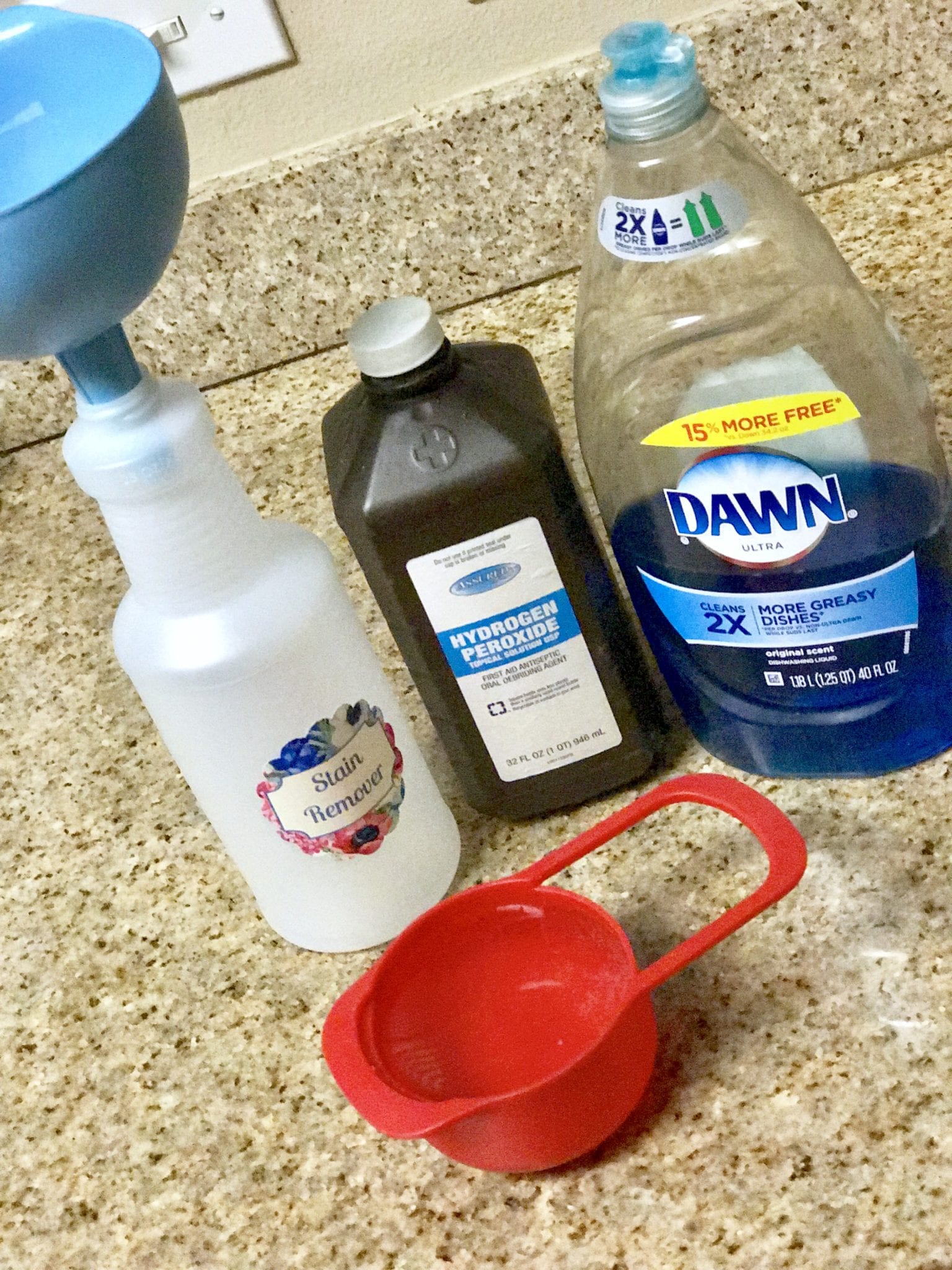 I bought my bottles from the Dollar Tree store. I first bought these big ones which I believe are meant for cleaners, but I didn't like the way they sprayed. It was very loose and leaky. So I went back the next day and found these colorful smaller spray bottles in the bathroom section of the store. They spray much better and I love that I can use a different color for a different purpose.
I plan on getting more of these bottles in the same colors to place them in both bathrooms and the kitchen so I can always have a cleaner whenever I need it.
I will have to switch the tub and shower scrub to a jar since I cannot spray it. (The dollar tree has so much cute jars in the kitchen section!) I also found smaller bottles that would be perfect for the tea tree oil disinfectant spray!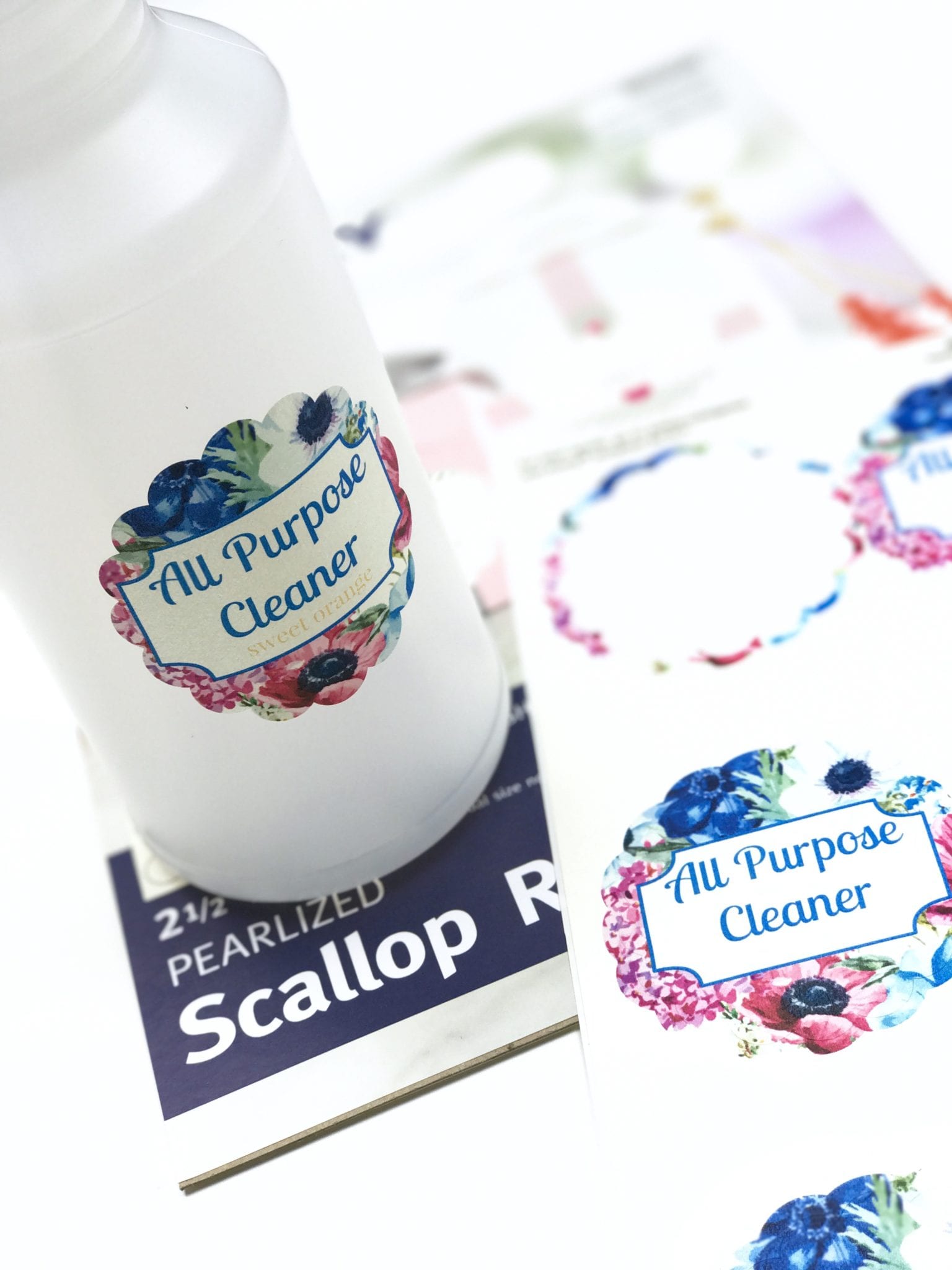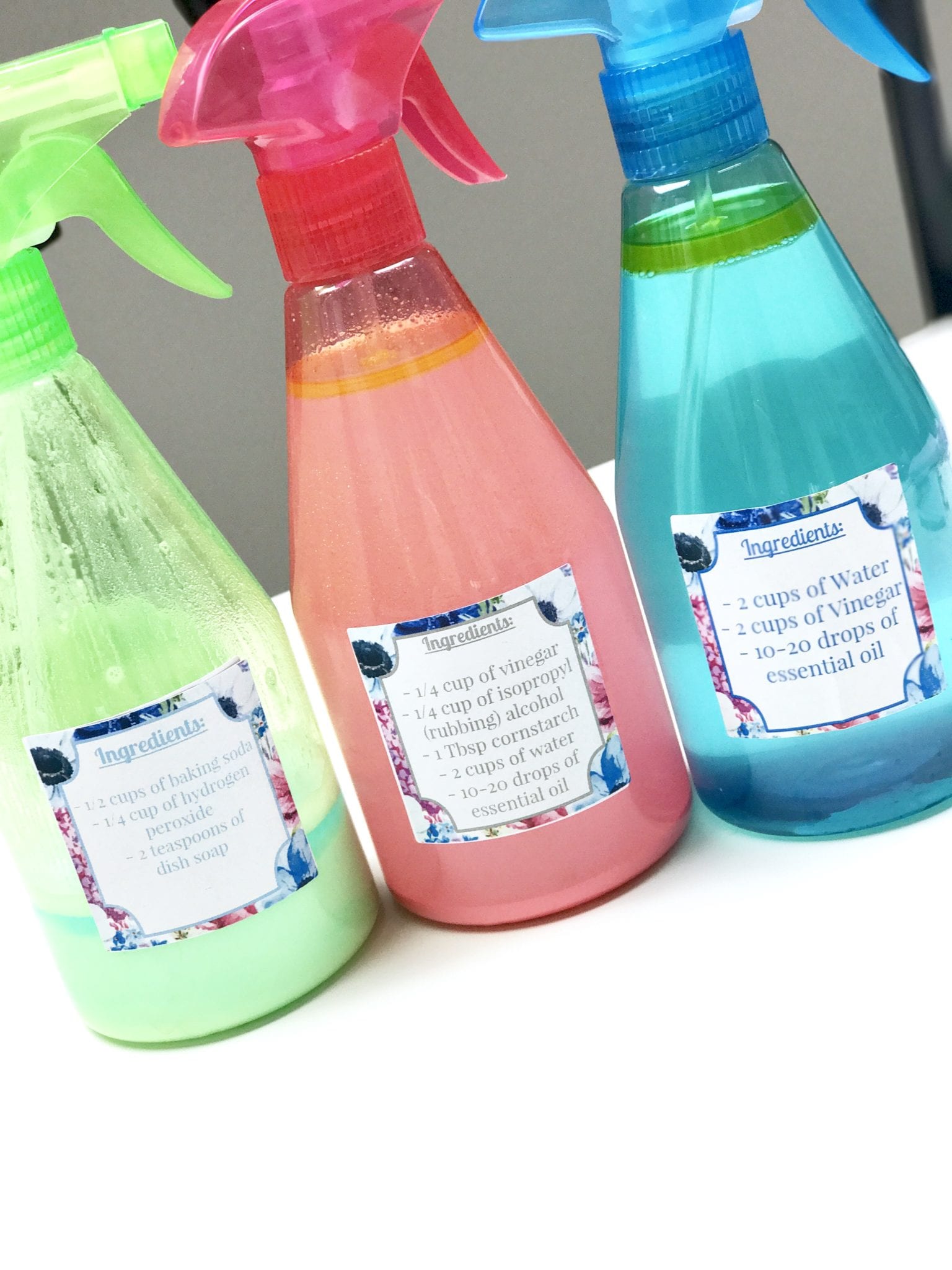 Print Your Labels!
After printing out the labels I just stuck them to the bottles!
I also used clear packing tape to laminate or "waterproof" them so they won't get ruined after continued use.
The recipes on the back of the bottle makes it so easy to refill your bottles!
To use  I always have to shake it up before spraying since the oils tend to separate. But I love adding the scents of the essential oils to make my house smell wonderful!
Downloads: 
AVERY (EDITABLE) FILES:
PDF FILES:
Resources:
All Purpose Cleaner discovered from Vasseur Beauty's DIY cleaners video (main inspiration for switching to DIY cleaners in the first place!)
Miracle Stain Remover from TidyMom
No Streak Homemade Window Cleaner from wholenewmom.com
Stainless Steel Cleaner from the crunchy chronicles
DIY Toilet Bowl Cleaner from LiveSimply
Tub & Tile Cleaner Scrub from passion for savings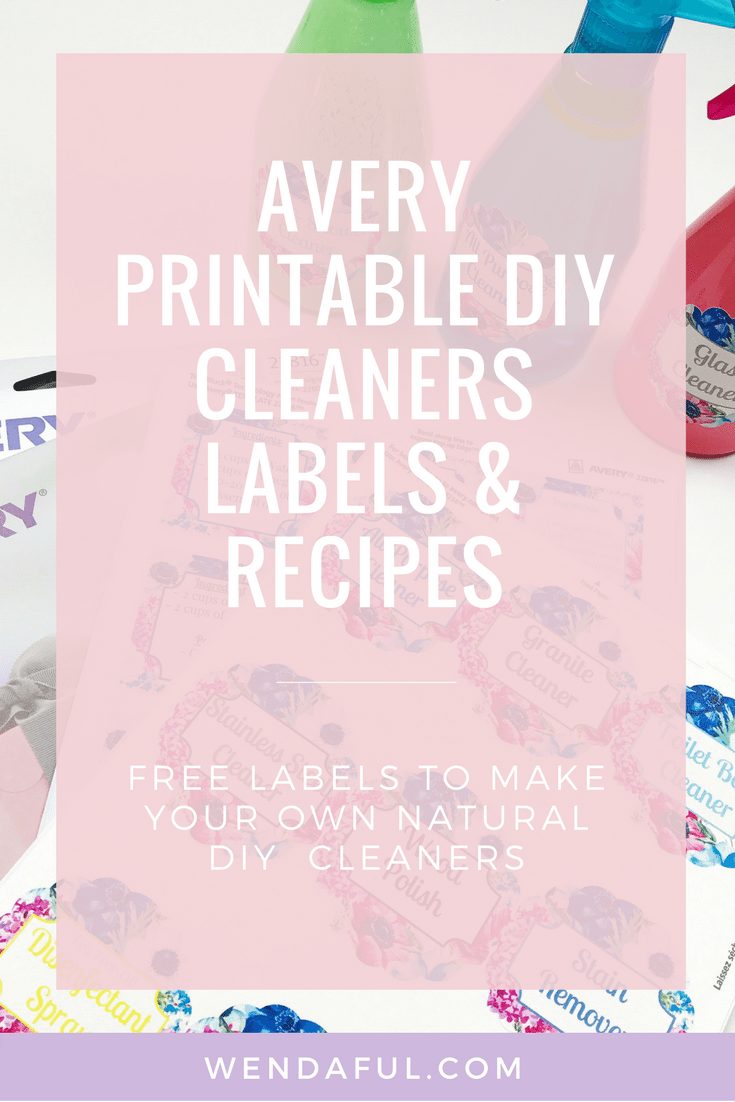 Thanks so much for reading! If you enjoyed posts like these and would love to see more please comment below and let me know! IF you end up using these printables I'd love to see them, please tag me on Instagram or facebook @wendafuldesigns or use the hashtag #wendaful so I can see!
Also thanks to Avery for sponsoring this post for me to share with my followers!
*This is a sponsored post that contains affiliate links.