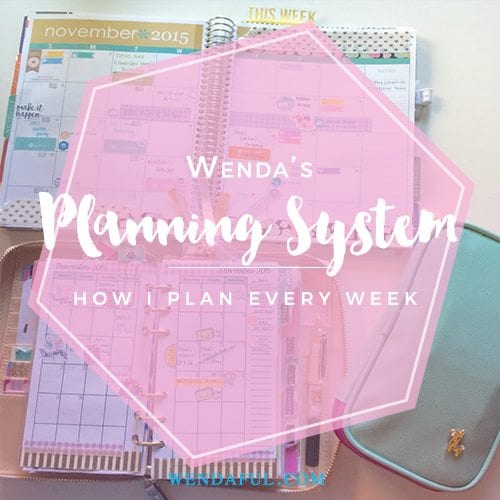 Ever wonder what system someone uses to plan out their week? How do they plan out their month, their week, their days and be productive? How do they go about planning and making sure they don't miss any deadlines or appointments? How do they find time for decorating?
This post was created months ago but is still pretty similar to how I plan now. Except I use these weekly inserts now!
Well hopefully this post will help you see my way of planning and give you some ideas on how you can tackle these questions with your planners.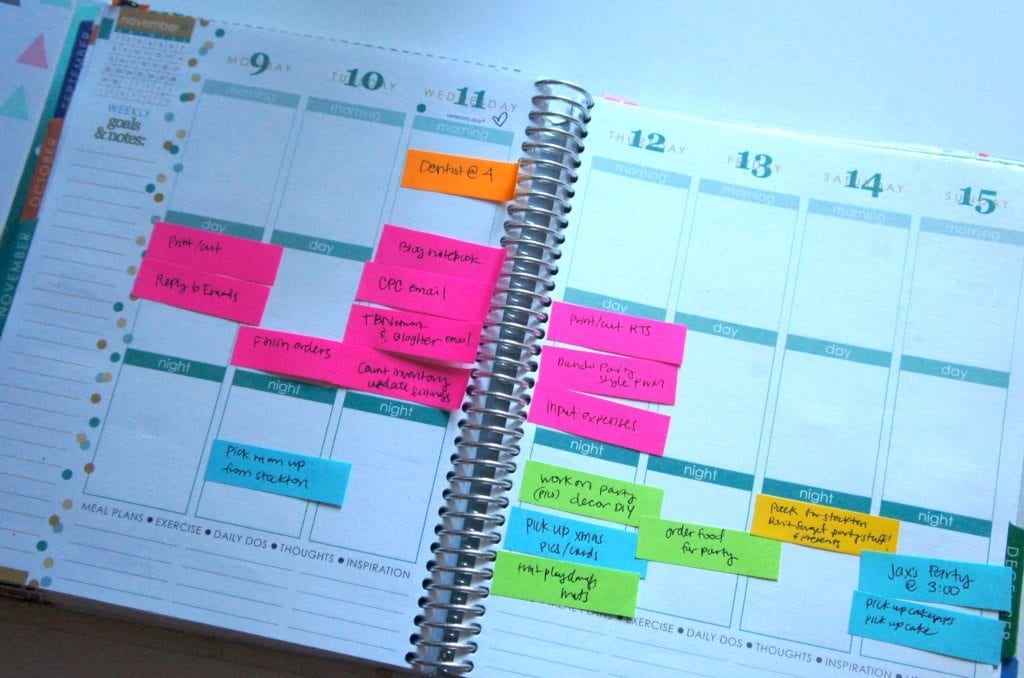 Every Sunday is when I sit down and take about 20 minutes to plan and decorate my planner. I typically place page flags or post it notes to hold my place before planning. I always grab two coordinating washi tapes, my sticker binders, and a few sheets of decorating themed stickers (bought from michaels or hobby lobby). I then sit down and start planning & decorating. To see how  I decorate my planner check out my Bando Theme decorating post here!
I first open my planner to look at my monthly calendar. I find this week's schedules or appointments and I then flip to my weekly section and write it down in my weekly calendar.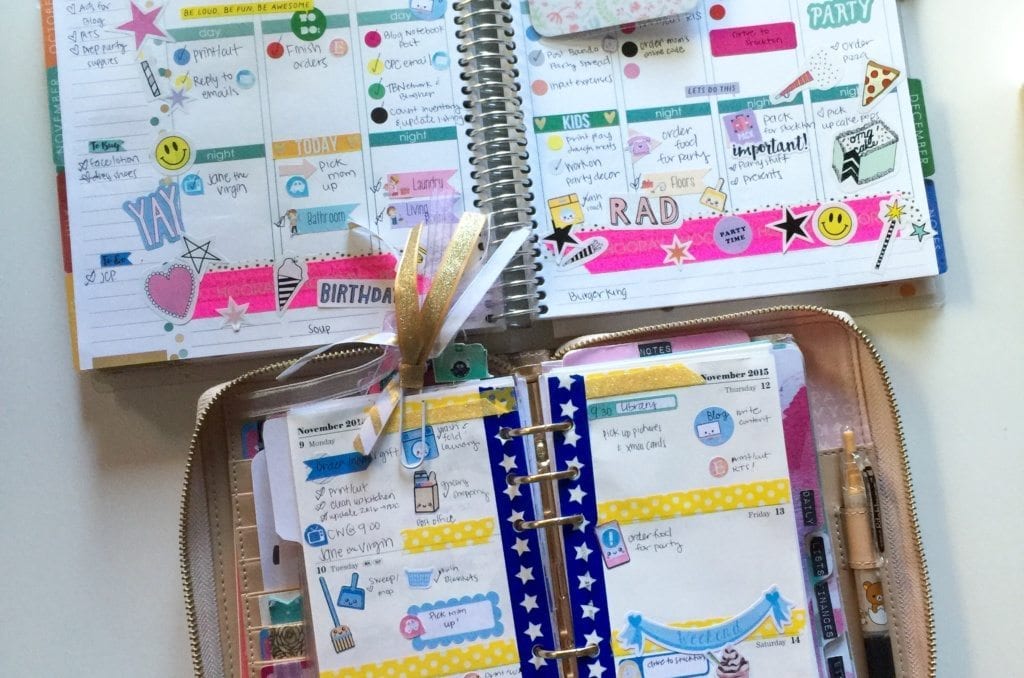 In my weekly calendar I use stickers to highlight my important events. I then schedule one area of the house that I need to get cleaned for almost everyday of the week (I also include one rest day).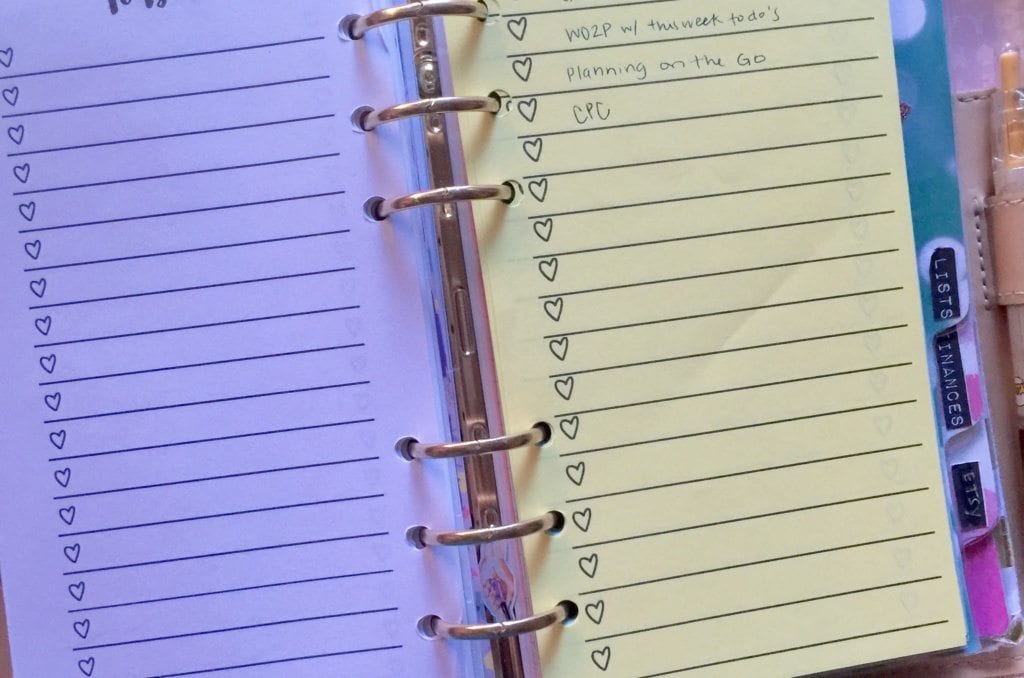 Afterwards, I check my ongoing to do list and write any that I would like to tackle that week. I usually write it down on the side bar of my EC and as the week goes by I can hopefully check them all off.
& That's about all I do for my Sunday planning. The night before, I plan for the following day to make sure that my day goes smoothly and planned.
Every night for the rest of the week I would write down any new plans that come up and use a sticker to highlight it. I also check my finance sections in my Kate Spade planner to mark any expenses for the day, check my bills if any are due or if I've paid them,  make sure that we are spending within our budgets, & to see when any of my online orders will be shipping.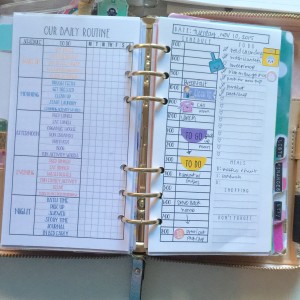 For days that I need some extra planning or time management, I use my daily pages. I write in the times I would like to do a task, and then write our meals for that day. I also write down my top to do's. I don't use this everyday because most of the time it is already covered in my weekly schedule. I like using this section for days when I have an appointment or something out of the ordinary in my daily routine.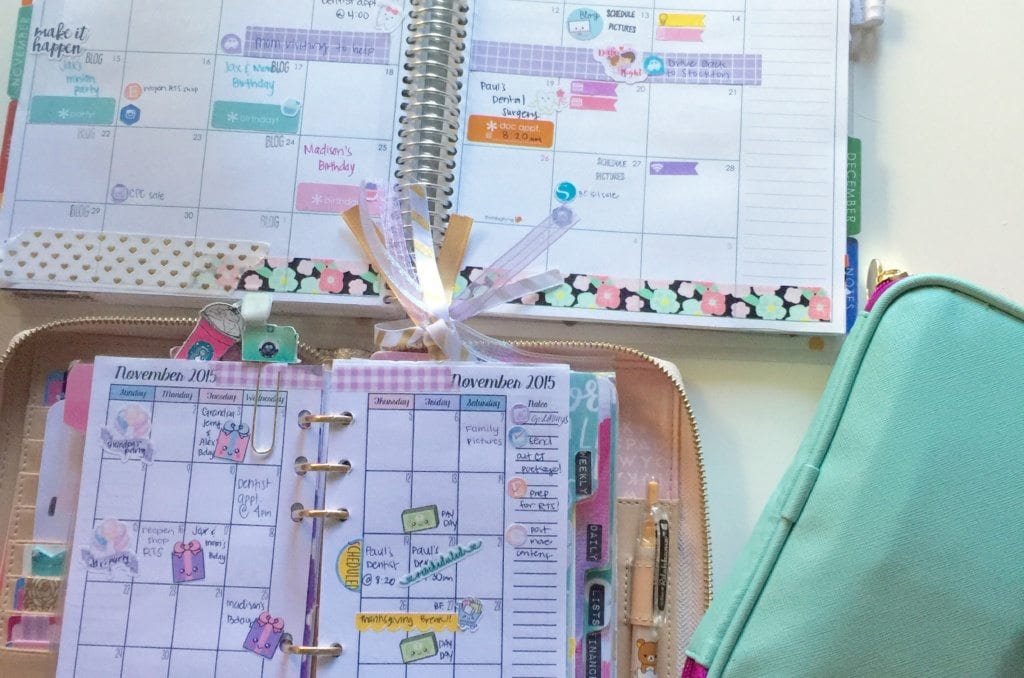 I use multiple planners because I have a lot of to keep track of and I love my Erin Condren planner, but it is just too big for me to carry in my purse. I use an Erin Condren for my overview calendar planning. My Kate Spade Rose Gold Planner is the one that goes everywhere with me. I use it to write in my appointments, and to see events on the go. I also use it keep track of all our personal finances & my Blog & Etsy shop income and expenses. My Kate Spade have several lists as well. It really helps when I'm at a the store and don't remember what we needed for the house or the kids. I simply turn my To Buy section and ta-da! That's what we needed to buy! It is also great for any ideas or things that I need to do that pop into my head. If I don't write it down right away I will forget.
So that is how I plan with my planners. Share with me some of your methods for planning. Do you plan every day or just once a week? Let me know in the comments below!