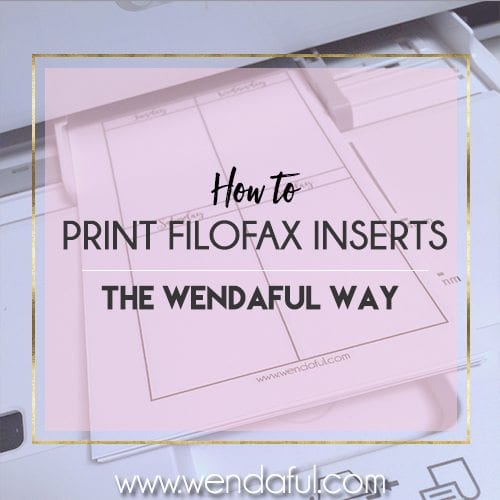 Hey everyone! I know there have been lots of questions on how to print my planner inserts. I did a blog post on that before here, how to print filofax inserts, but this post will be more about how and why I print my inserts this way, the wendaful way!
Buying & Cutting Your Paper
So I always take a ream of paper and get my paper cut at Staples or Office Depot. To do that I just measure personal sized papers onto a full 8.5 by 11 inch sheet of paper. I mark it with lines and then take it the office store. They charge $2 per cut only. The paper I use is Hammermill 28lb, you can find it on Amazon for only around $11!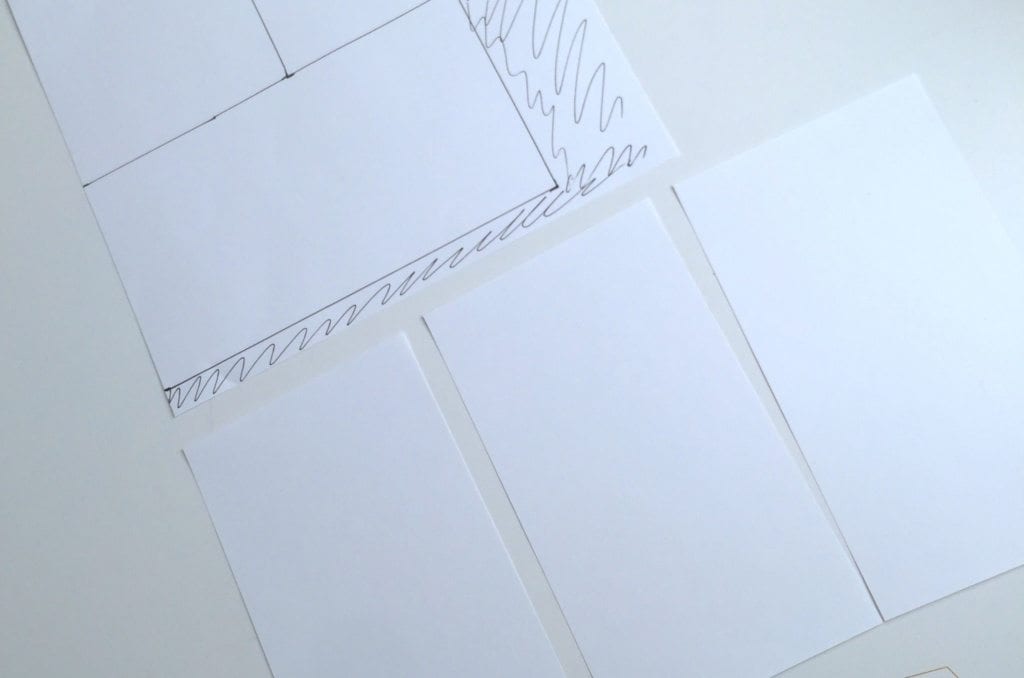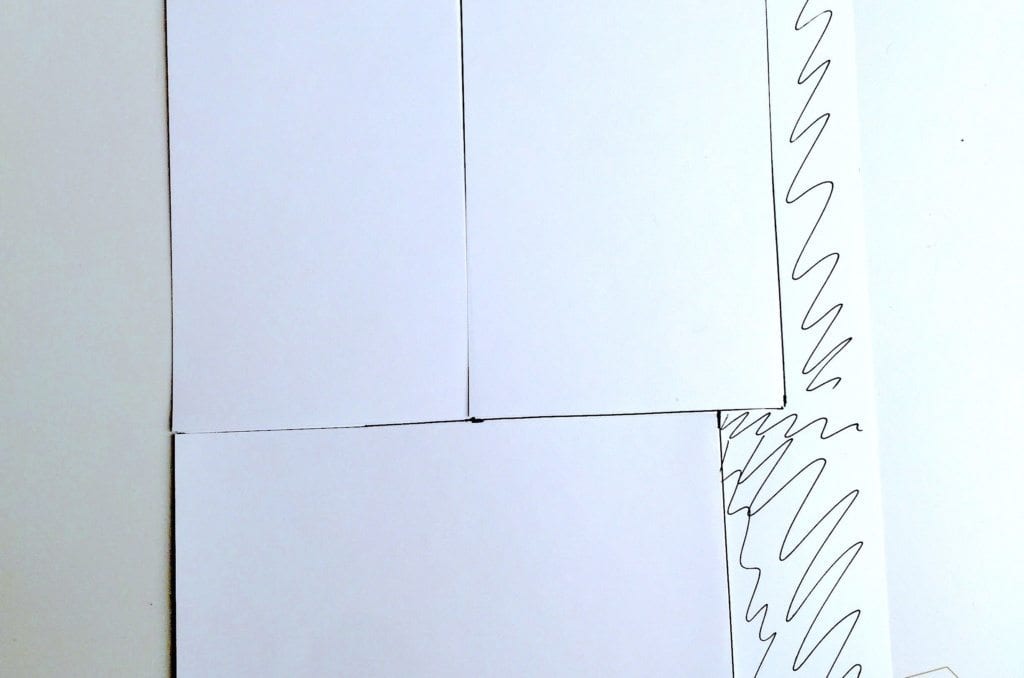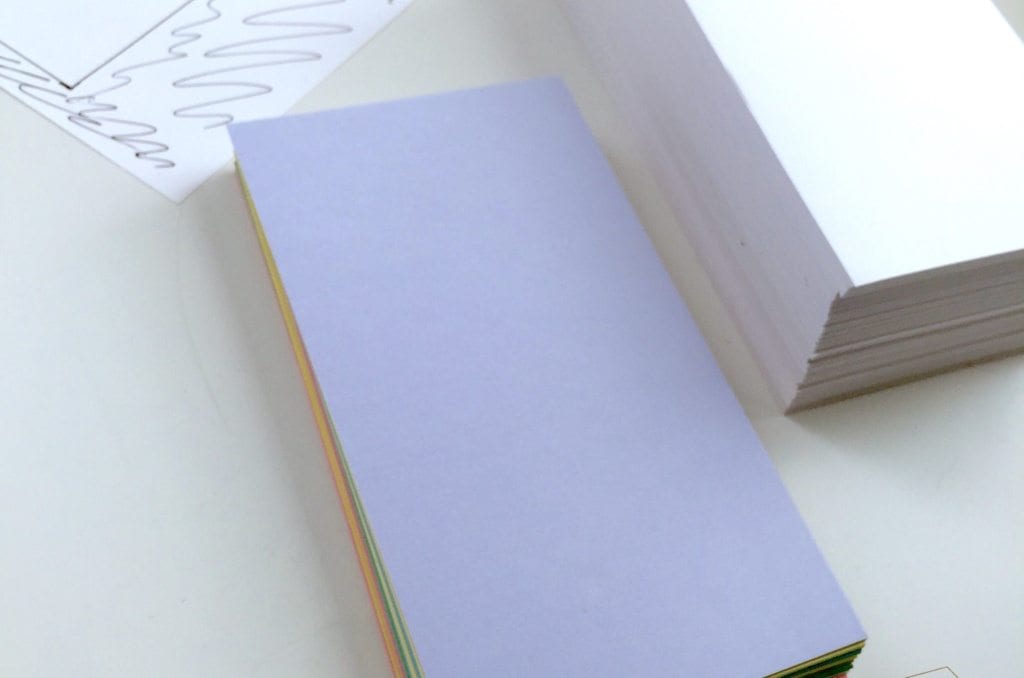 How to Print Planner Inserts
I like printing my filofax planner printable inserts on pre-cut paper because it is just easier for me. I don't have to worry about cutting it myself and/or worrying about the order of it. Although I can't use my double sided printer for these I don't mind.  I've tried printables that were made for double sided printers but I could never get it cut perfectly. I have a guillotine paper cutter and it still isn't perfect. I like my inserts to all be uniform and neat. I like cutting an extra step out of my insert making. When printing dated inserts I can see what I am printing. Whenever I tried printing dated inserts on a full sheet of paper now matter how many times I followed directions it would still be out of order and printed all wonky! I have wasted so much paper! So instead of trying to think about it I just use my regular old method! It's easy and I like it!
To print I always first print the odd pages, then I reinsert those pages into the printer with the print side up, then I go and print the even pages on those pages. If it's an undated printable, I always print the first page 1st with 5 copies or more, then repeat the 2nd page with the same number of copies. I always print in draft mode as well to save ink.  It always prints perfectly for me.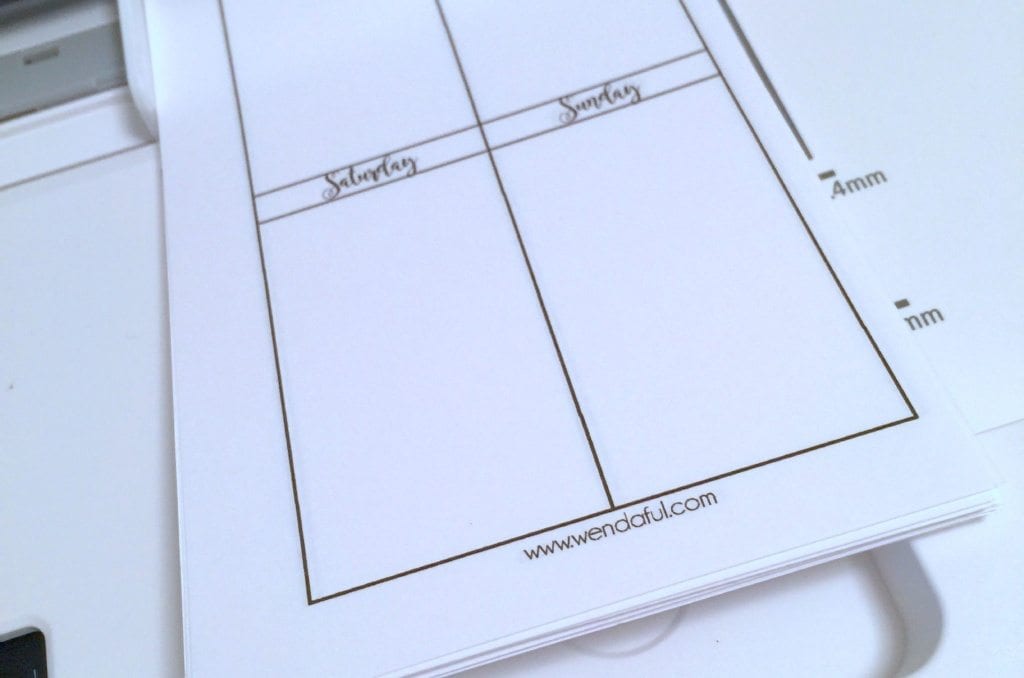 However if you do like to print double sided on full sheets you can easily put my PDF files into adobe illustrator and print it as a booklet and just save it as post script and open it to PDF. When you print it comes with crop lines to cut. Again I don't use this way because I am horrible with cutting! However, you can find tutorials for using adobe indesign with a simple google search!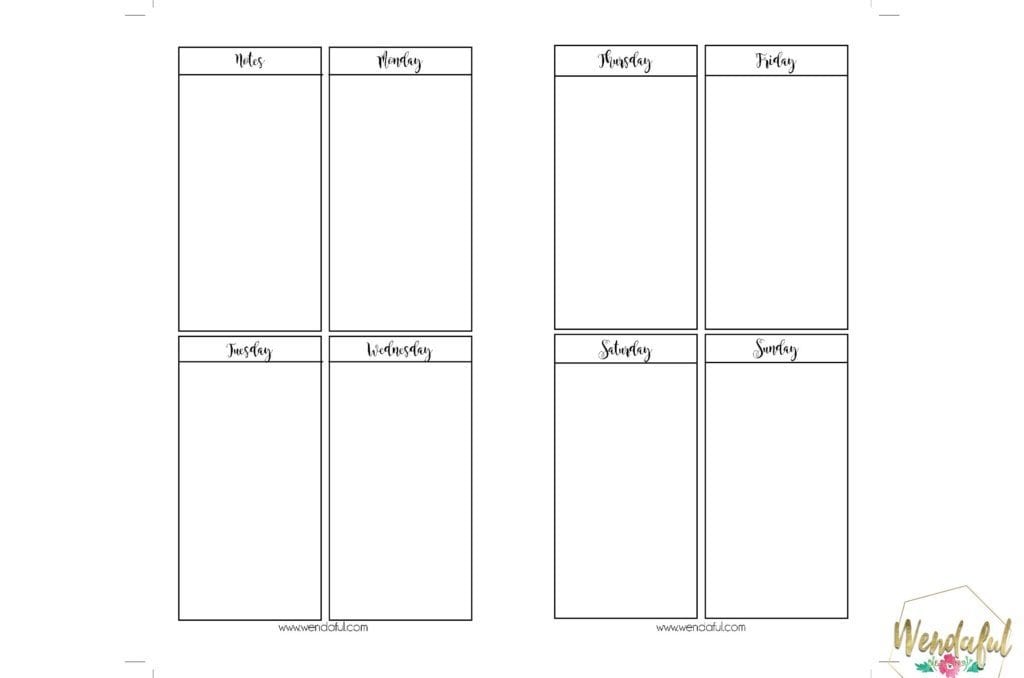 So that's basically it. I hope this helps you to print more of my inserts into your planner! All you need is a ream of nice thick paper and an office store that can cut your inserts for you! Oh and a printer that is capable of printing on smaller paper. For more information on how to print on these small sheets click here to learn more on how to manage your custom sizes where it says paper size. I have already set up my paper size to personal which is 3.75 by 6.75 inches. And always scale it to fit your personal size paper or 100% which should be the same anyways.