I get a lot of questions on how I print my inserts for my planner, so I thought I would show you all how I do it. I have also used this method to print printables that weren't resized and some have worked perfectly while others were a bit skewed, and sometimes the lines were just too tiny to go from A5 to pocket! Anyways, I have been a Mac user for years and have no clue about windows!
If you are on Windows, Philofaxy has an excellent tutorial for that here.
Printing Instructions for Mac:
Step 1: Cut paper to size first (I find this makes everything so much easier!)
Step 2: If you are using Adobe Reader this screen will show then click on "page setup" (if using Preview go to step 5)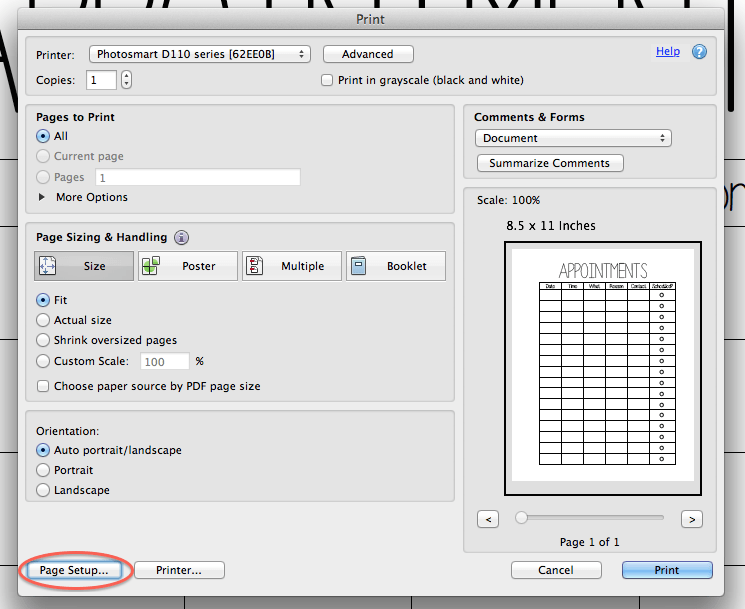 adobe print – click on page setup
Step 3: This screen will pop up click on paper size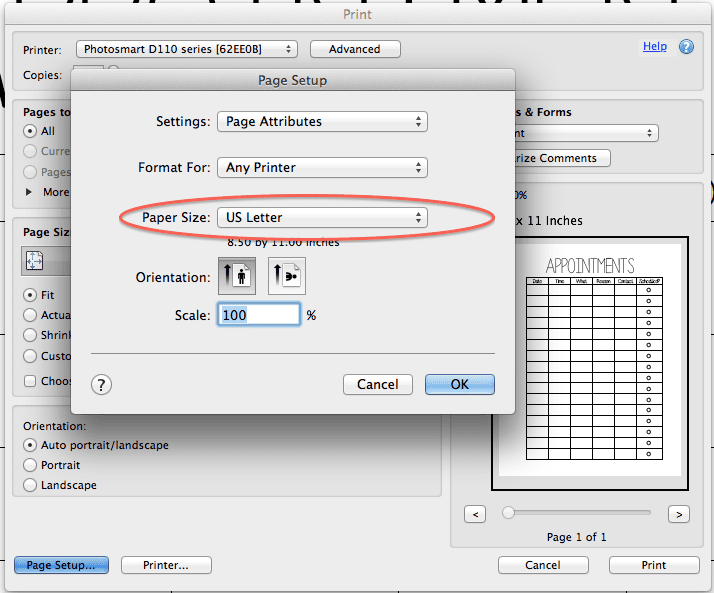 Step 4: Create a custom paper size by clicking on "Manage Custom Sizes" (unless you have an A5, there should be one set there already)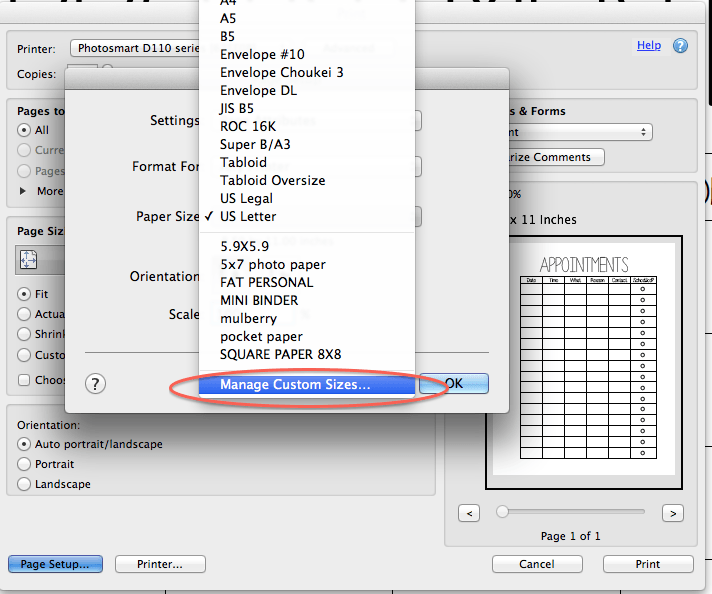 Step 5: From here Preview and Adobe will be the same; this screen will show just click the "+" sign and label the size as a5, personal, a6, or pocket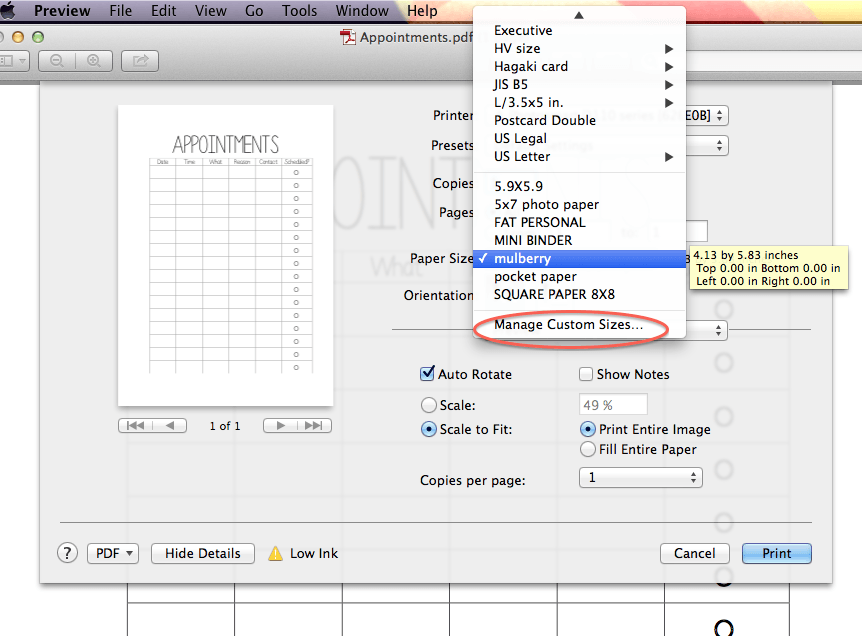 from preview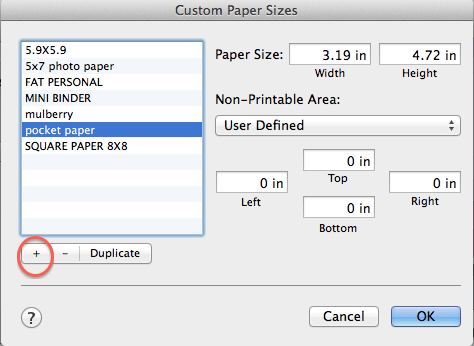 click + sign to add a new size
Step 6: Use these measurements below to input the dimensions in paper size width and height; and make sure the non-printable area are all "0 in"
Inches:
A5 – 5.83″ x 8.27″
Personal – 3.74″ x 6.73″
A6 – 4.13″ x 5.83″
Pocket – 3.19″ x 4.72″
Millimeters:
A5 – 148mm x 210mm
Personal – 95mm x 171mm
A6 – 105mm x 148mm
Pocket – 81mm x 120mm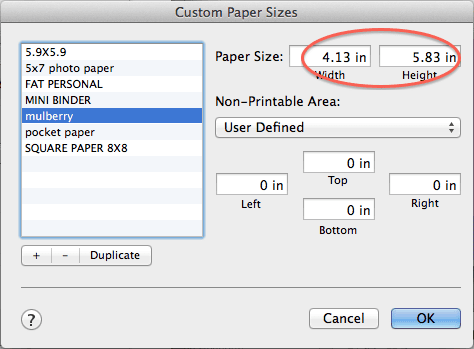 Step 7: Be sure to print "scale to fit"
Step 8: Print x amount of copies of first page (or odd pages first if printing more)
Step 9: Flip and put upright back into printer
Step 10: Print x amount of copies of 2nd page (or even pages)
& that's it! Hope this helped you out! Thanks for reading!!