Hi everyone! Hope you all had a wonderful Thanksgiving! I was super busy and feel like I haven't shared anything in a while! So today I am sharing these colorful frames for download! They are so cute and perfect for highlighting special events or marking something that needs extra attention. It is great for decorating and fits perfectly in the Erin Condren planner boxes. I hope you like these and enjoy! These are not my designs just compiled from a bunch of fonts by Kimberly Geswein fonts!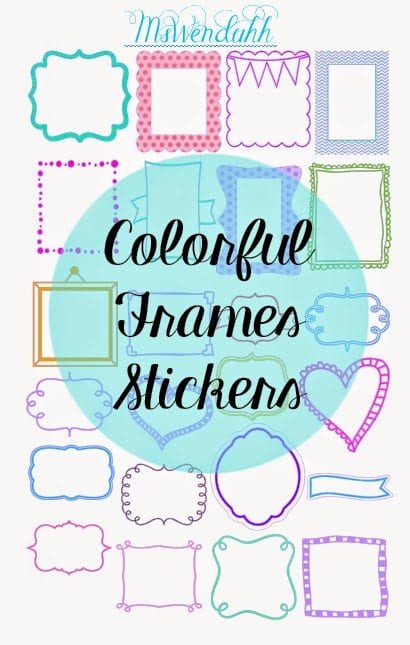 Silhouette Users:

I had also made a silhouette cut file, but because this is a font it probably wouldn't have worked unless you had the font. The fonts I downloaded can be found here. Just download these fonts and type to find the frames you like then offset and cut around the font! Easy peasy!
& if you don't have a silhouette their sales are still going on until December 8th! Just enter promo code: WENDA for any discounts! More on the sales can be found here!
If you do end up using these I would love to see pictures. Tag me on Instagram @wenduhh_plans or #mswenduhhblog
Please do NOT share the actual file or file link. Instead please send your friends here to download my free printables, thank you.

This work is licensed under a Creative Commons Attribution-NonCommercial-NoDerivatives 4.0 International License.