Since I've switched to digital planning this year, I've relied heavily on my electronics. The beauty with digital planning is that I am able to multitask and plan out my days using Google Calendar and Google Keep easily on my phone or iPad. I love using Google Keep as an inbox, Google Calendar for events and reminders, and then transferring it all into my digital planner so I can get a nice clean view of everything planned out.
Since I've incorporated this system I have been way less stressed out because I know I have a secure plan of action that will remind me when I need to be reminded. So I can now focus on the present and what I'm doing instead of worrying about my LONG to-do list.
If you're a mom or anyone with only little pockets of time in your day, this is for you! Time blocking is an amazing way of scheduling your tasks realistically. No more worrying about ALL the things because with this system you'll be able to set it, forget it, and focus on the present.
More Time Blocking Related Posts:
How to Better Manage Your Time Through Batching and Time Blocking
How To Create Your Ideal Weekly Schedule | Timeblocking & Focus Days
How to Get Your To Do List Done Faster (Get More Done in Less Time)
My Digital Apps I Use
I am always downloading new apps and looking for free ways to manage my to do lists and the ones I always turn back to is Google Calendar, Google Keep, and ClickUp. Let me explain exactly how I use these:
Video: How I use Google Calendar & Google Keep together to Time Block and Organize my Life
In this video I am walking you through my system of how I use my Google Calendar and Google Keep together. In my Google Calendar I will show you an overview of my sub-calendars, how to set up a weekly scheduled routine, how to create reminders and events, how to timeblock your tasks from Google Keep, add Keep notes directly from an event, and how to add Keep reminders into Google Calendar.
A LOT…I know, but I wanted to pack as much information as I can into one video. There will also be another video that walks you through how I organize my Google Keep. This video is over 15 minutes long! I've added timestamps so you know exactly what expect. But I think it is going to be absolutely helpful for your planning system so stay to the end!
View it on YouTube Here To Click on the Timestamps
How to Time Block & Organize Your Life with Google Keep & Google Calendar
0:00 – How I Use Google Calendar & Keep to Organize My Life
0:18 – Why You Shouldn't Stop at just Your To-Do List
1:15 – Time Blocking Frees Your Mind
2:15 – Great for People with Little Blocks of Time
2:50 – Schedule everything in your life
3:55 – Overview of All my Sub-Calendars
4:58 – How to Setup Your Routine Schedule
6:01 – Color Coding within the Same Sub-Calendar
8:26 – Reminders
8:51 – To Do Calendar
9:37 – Scheduling Tasks Over my Routines
10:54 – Using Google Calendar & Google Keep Together
11:51 – Get the Free Image Headers for Google Keep on my Blog
12:02 – How I Create Tasks/To-Do's from Keep as Events & Reminders in my Calendar
13:16 – How I Attach Keep Notes Directly to a Calendar Event
14:49 – How to Customize Your Google Keep Notes
16:06 – Setting Reminders in Google Calendar from Google Keep Notes
---
Download Your Free Google Keep Headers Here
If you like the images I used to create my Google Keep headers I organized them all into a folder here which you can download. I separated them by category – General Lists, Home & Family, School/Teachers, and Business.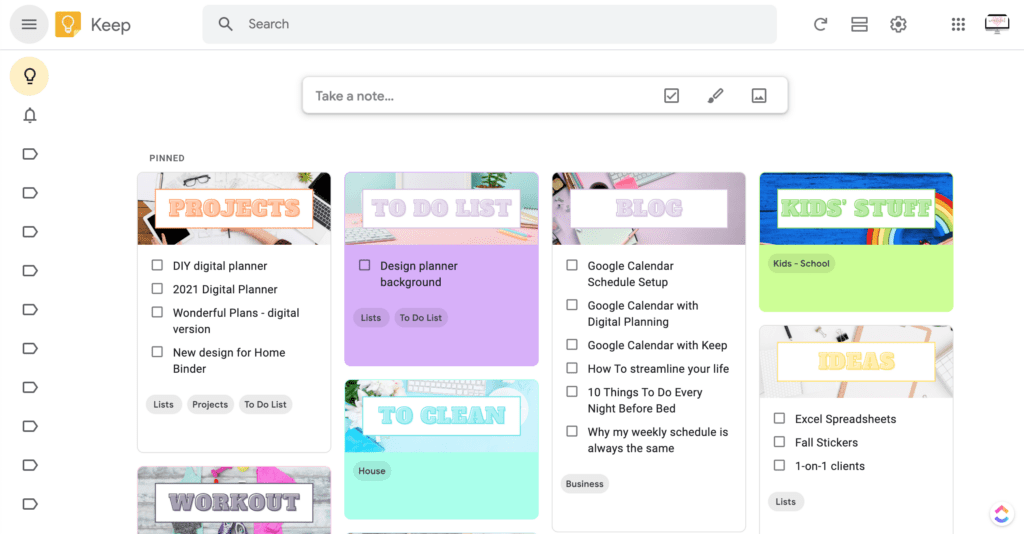 ---
If you think this video was helpful, you are sure to love my Wonderful Plans Workbook. It goes way more into depth with actionable worksheets to walk you through how to organize your life. It also includes tons of bonuses that will help you continue your productivity journey.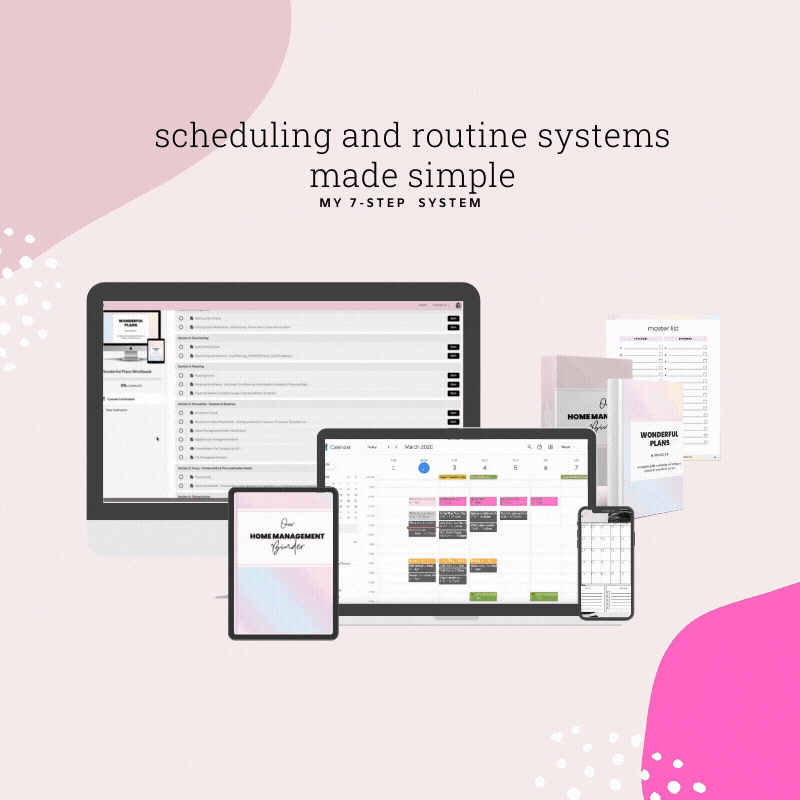 Pin it and Save This For Later: