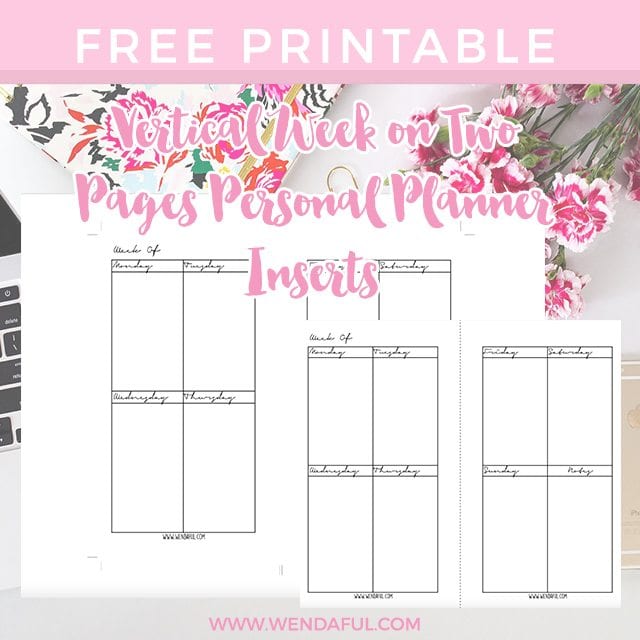 I'm back with some more weekly inserts! Here are some vertical weekly inserts for you!  I am constantly searching for the perfect inserts! I have tried everything from vertical wo2p, wo4p, wo1p and more. I liked my kate spade inserts for a while but I also missed my Erin Condren vertical layouts. It was afterall what got me started with planning!
This year I went with the hourly and horizontal layout instead, I love them but I wanted the vertical in my personal on the go planner. I love being able to use my stickers for my personal planner. I even bought some inserts to try out! There were some very cute ones I bought so if you want something where you wouldn't really have to decorate you can check out Etsy for millions of inserts. I had to create my own with a new font I am loving and with more space to decorate to my liking. I love plain inserts without any color so I can decorate it to any theme I like!
I know a lot of you have trouble with printing and I am still working on a better tutorial for that but for now I will just be providing inserts to print on letter with crop marks and personal sized paper. That should be easier for most people I hope!
DOWNLOAD
To download these week on two pages just click on the image of which download you'd like! If you have a double sided printer see the update below.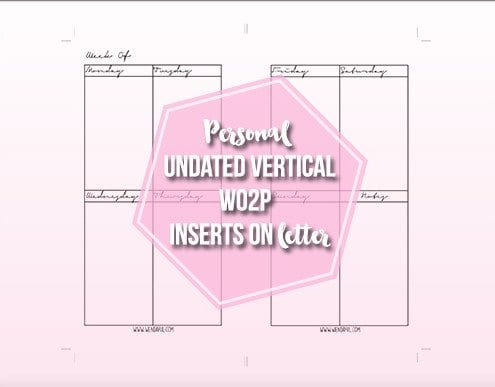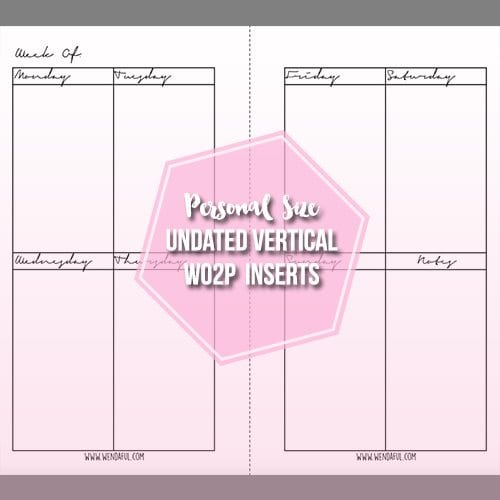 UPDATE: for double sided printing on letter you need two pages of the same inserts you can download these here! 
When printing double sided, be sure to print on "short edge binding"
Let me know how you use these inserts!