I recently just received my Personal-Planner from personal-planner.com I was given a voucher to design and personalize my very own personal planner. I was not asked to do a review but I wanted to share with you all this wonderful customized planner! All opinions are my own.
I have seen this planner pop up on the Facebook groups a few times and wanted to try it out. I am so glad I was able to personalize my own planner. I decided to make this planner specifically for my blog. It would help me keep track of my many ideas and posts that I want to schedule, and help me stay on top of all my social media sites! I also wanted to keep a list of contacts directly related to my blog here in this planner. The front cover is my blog header logo that I designed myself on Photoshop.
The website was very fast and responsive I kept clicking on new things to see how everything looked and it didn't freeze up or anything! I love the preview option view as you make your planner!
Here is how I designed my planner, but remember yours can look totally different from mine, as it is completely personalized!
Size
For the planner, they have this size comparison chart which was really
helpful in helping me decide which size to go for. Their sizes run
pretty small, but I like it because you can take this everywhere with
you without bulking up your purse!

I went with the A5 Size, and did I mention that the cost shown below includes accessories and shipping?! Such a great deal!

Here is a size comparison of the planner next to my large A5 sized Kikki-K Planner which is slightly bigger than Filofax's A5.

Cover
For your front cover, you can choose one of their patterns, solid
colors, or special designs that they have already on their site. Then
you can add your own text and place it where you'd like in their options
in the yellow box.
Alternately, you can design your
own cover, which most people opt for! If you don't have Photoshop you
can use picmonkey.com, where you can make a collage or design of your
own very easily, and upload it to their site. Just be sure you save the
picture with a high resolution!
The cover has a thick clear plastic cover before your image and has a slight frost which provides a hazy look and protects your image.
Back Cover
You can also design the back over but I opted for a plain solid color background. Pink to match the inside and the elastic strap!

The elastic strap attaches to the back cover which you insert yourself through the holes easily.

Inside Design
The best part and totally unique to this company is that you can design your whole planner
including the inlay design, modules, back pages, & owner info page!
There are a ton of options! Whether you want a horizontal layout
or a vertical layout, timetables, lines or stripes, etc. You can even
choose what design and color you want across the top of your planner pages!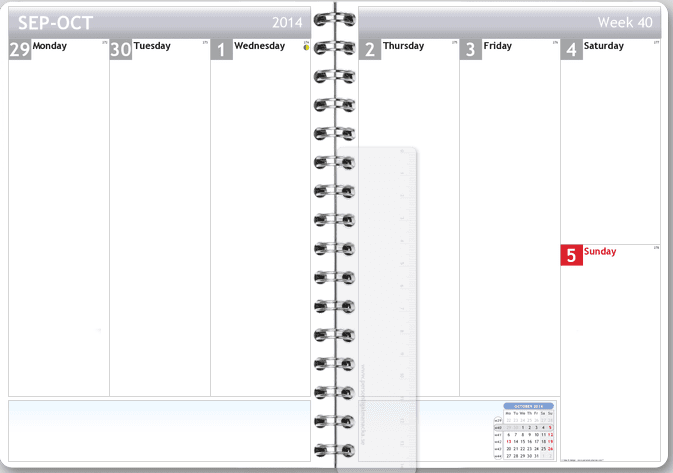 Vertical layout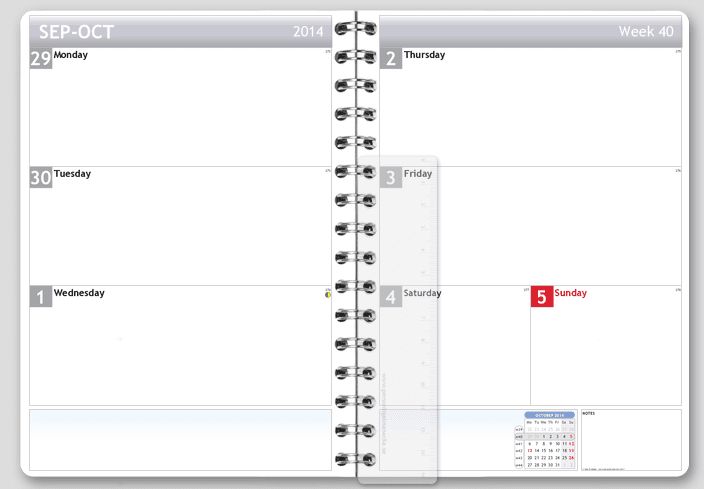 Horizontal Layout with smaller weekends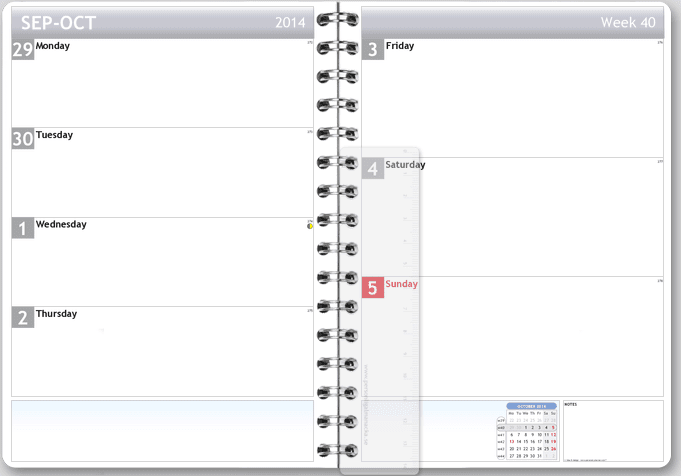 Horizontal Layout with Bigger Weekends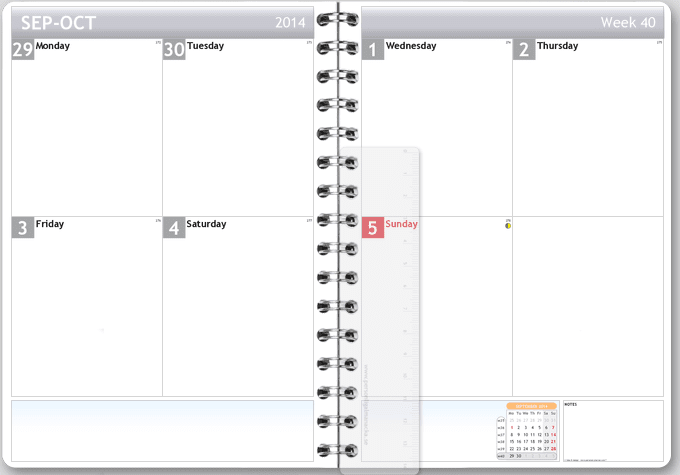 Squared Week Across Layout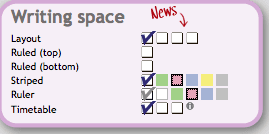 All of the customizing options
You can choose the design theme on your weekly pages
I went with a vertical weekly layout with a simple pink design and stripes, I also added a timetable for the top half.
The pages are so thick and smooth! and I love that the corners are rounded!

Modules
You can further customize this planner by adding all kinds of modules and trackers. They have one for preschool, workout, exams, a graph, list, to do, dinners, tests, idea, tune, squared, ruled or blank. & you can choose three to put into your weekly view.
You can also place trackers like these below on each day such as hours worked, weather, or workout tracker.
I went with the to do list, a grid, and ideas modules for my blog planner. I love how the to do list has a started and done check box.
You can even pre-print special dates if you'd like!
Back Pages
They have so many options for the extra pages in the back as well. There are three sections and you get to choose which you want. They even have coloring and sodoku pages!

The third section is great for teachers too! I chose the preschool pages and love it for using with my blog to keep track of my stats, checklists, and contacts.
Vertical yearly calendar overview
Bright colorful maps! Oh the places I'd like to visit!
Nice ruled blank pages
Clear top loading pouch that you can remove and place wherever you like
Sheet with a fold out flap that is also removable (part of the teacher inserts).
Two page schedule in the very back
Owner Info Page
You can write your own message and contact info here. I wrote a little quote and my name, number, email and website!
Conclusion
I love this planner! From the personalization, customizations to the feel, size and looks of it. I also forgot to mention that you get to choose the month that you want your planner to start on! Mine doesn't start until November 2014 because I was expecting shipping to take longer, but I received it much sooner than expected!
You can design your own planner now at Personal-Planner.com.
Personal-Planner also offer also notebooks, wall calendars, and calendar accessories.
You can follow Personal-Planner on Facebook and Instagram!