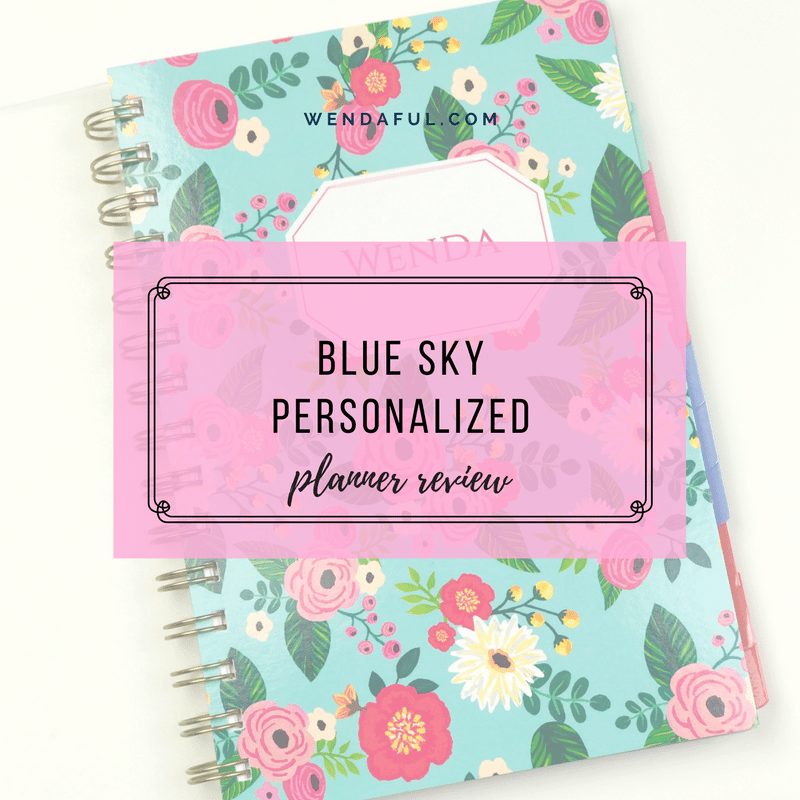 Hey, everyone! I am so excited to introduce you to Blue Sky personalized planners and notebooks! Blue Sky makes tons of planners but for the first time they are letting you design it the way you want! Ever wanted to build your own planner? Well, now you can! You can personalize it inside and out! This is perfect for anyone looking for an affordable planner but can't quite find one that works with your planning style or system! You can choose a cute colored theme or a professional style, then customize with add-ons such as meal planning, shopping lists, daily pages, pockets and other accessories to add your own spin to your planner!  Blue Sky offers a variety of sizes, formats, and designs to suit any lifestyle and personality.
PLANNER/NOTEBOOK SIZES
When you first start designing your own planner you can choose a premade one and customize it or start from scratch. The first thing is choosing whether you'd like a planner or notebook. Then you choose the size you'd like. You can choose between an 8.5″ by 11″ or a 5″ x 8″ coiled notebook or planner. The one I chose was the 5 by 8. I love smaller planners because of its portability.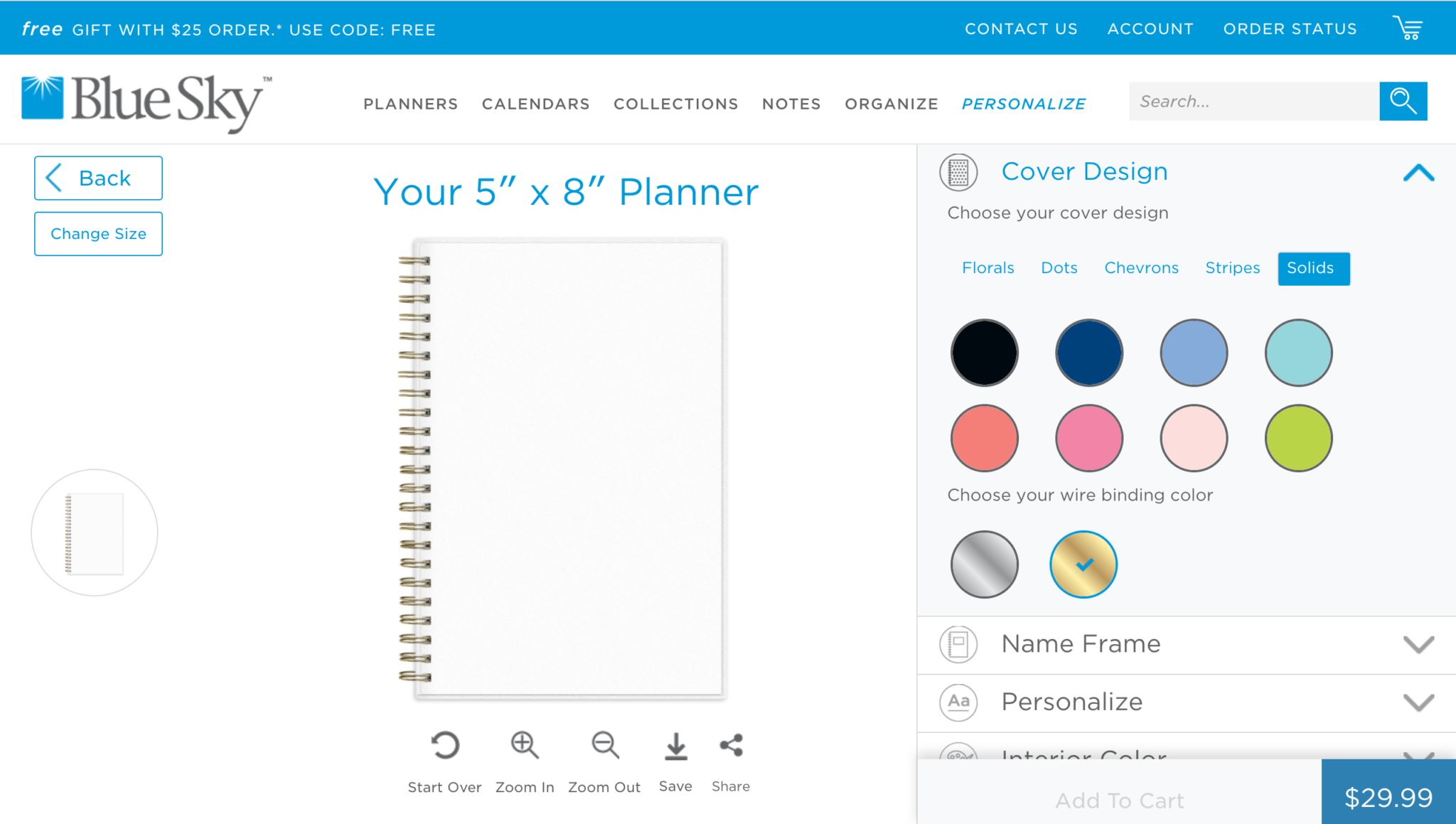 COVER OPTIONS
I love the cover options that they offer. They have a variety from pretty floral ones to dots, stripes, and solids. I went with a pretty floral one especially since Aqua is my favorite color! It also comes with a protective cover to protect your planner.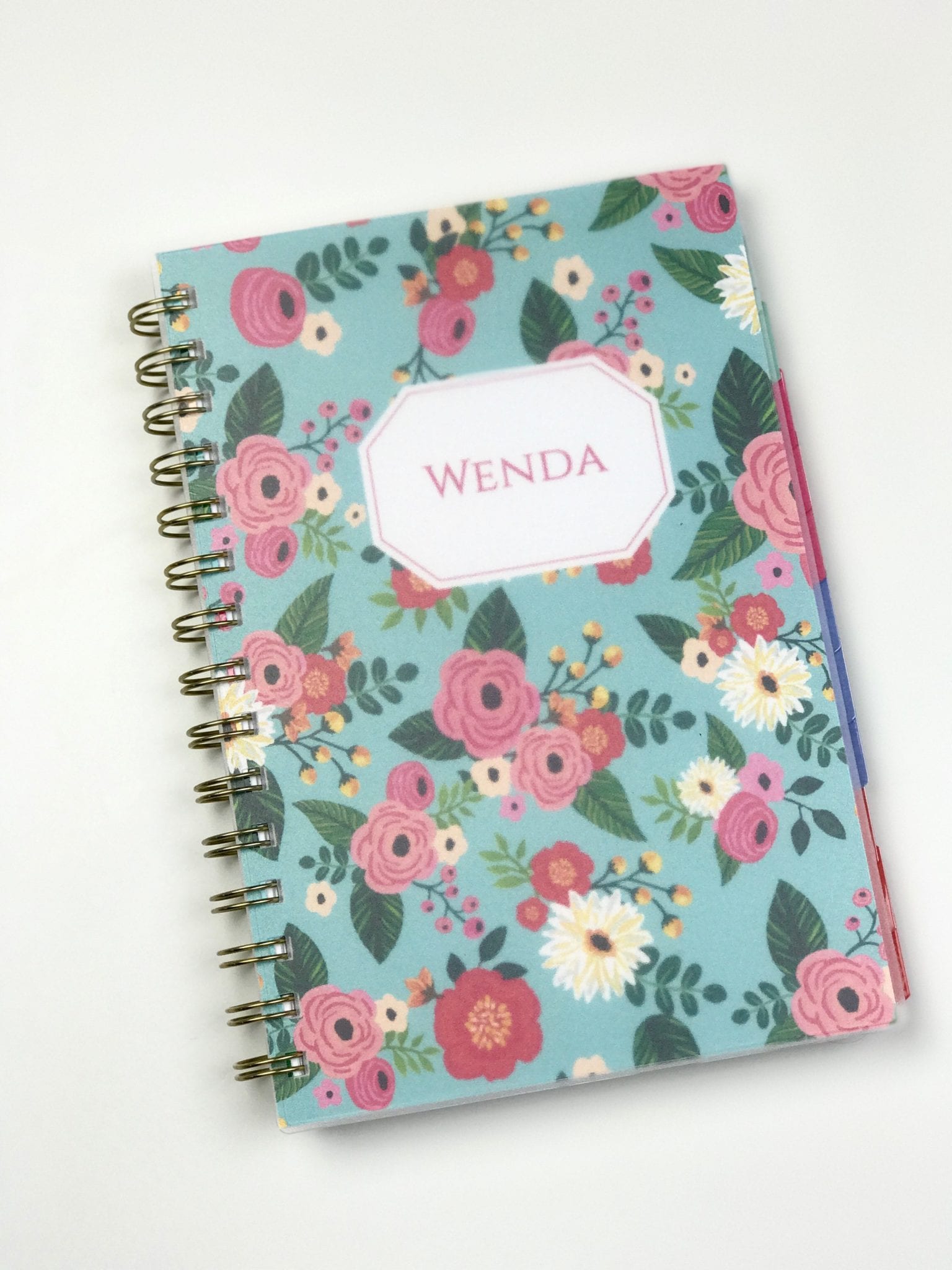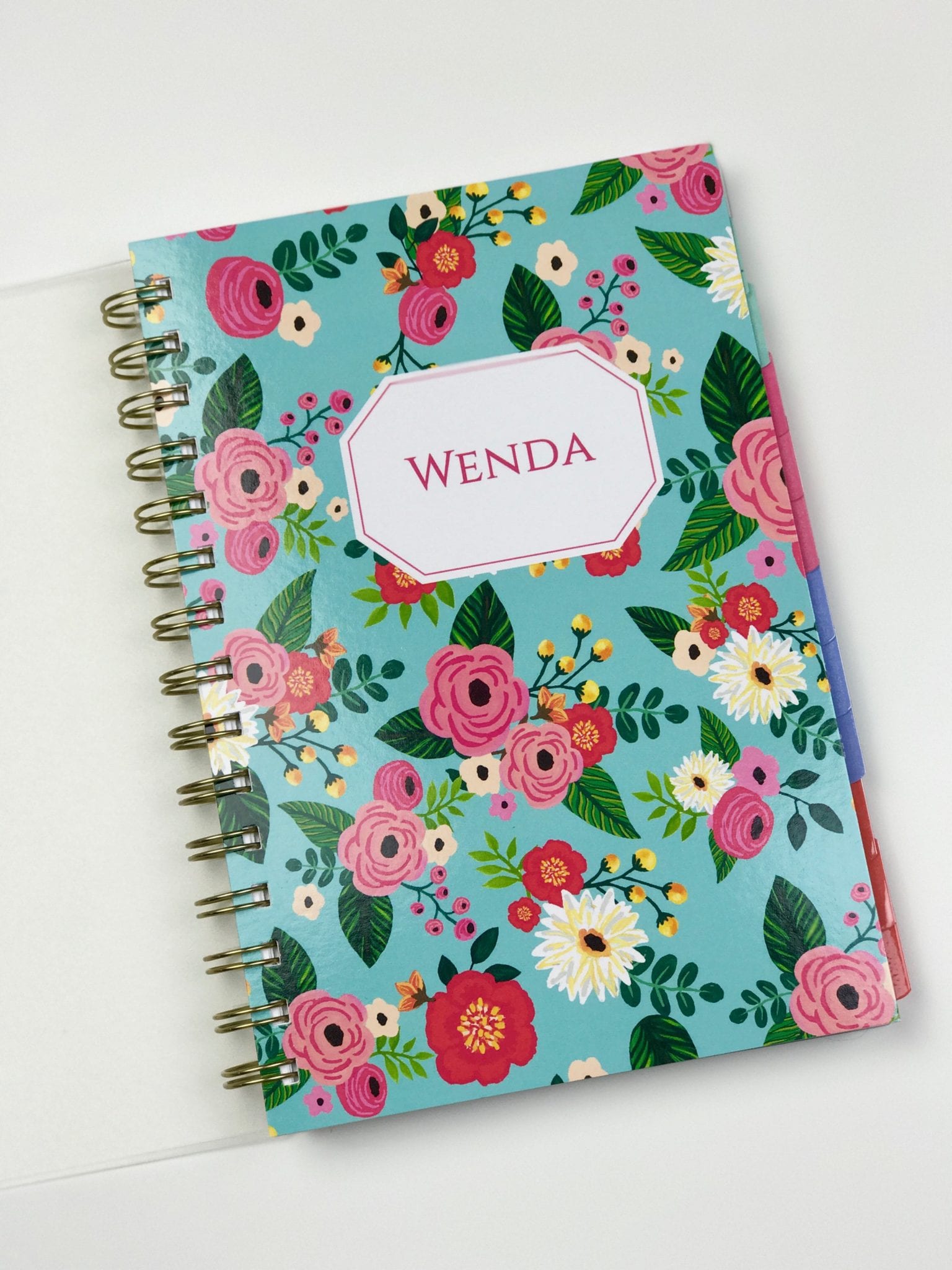 For the cover, you can also add a name frame shape and personalize it with your name, subject or type of planner you plan to use it for. I kept it simple with just my name. You can also choose the font for a fun or classic look.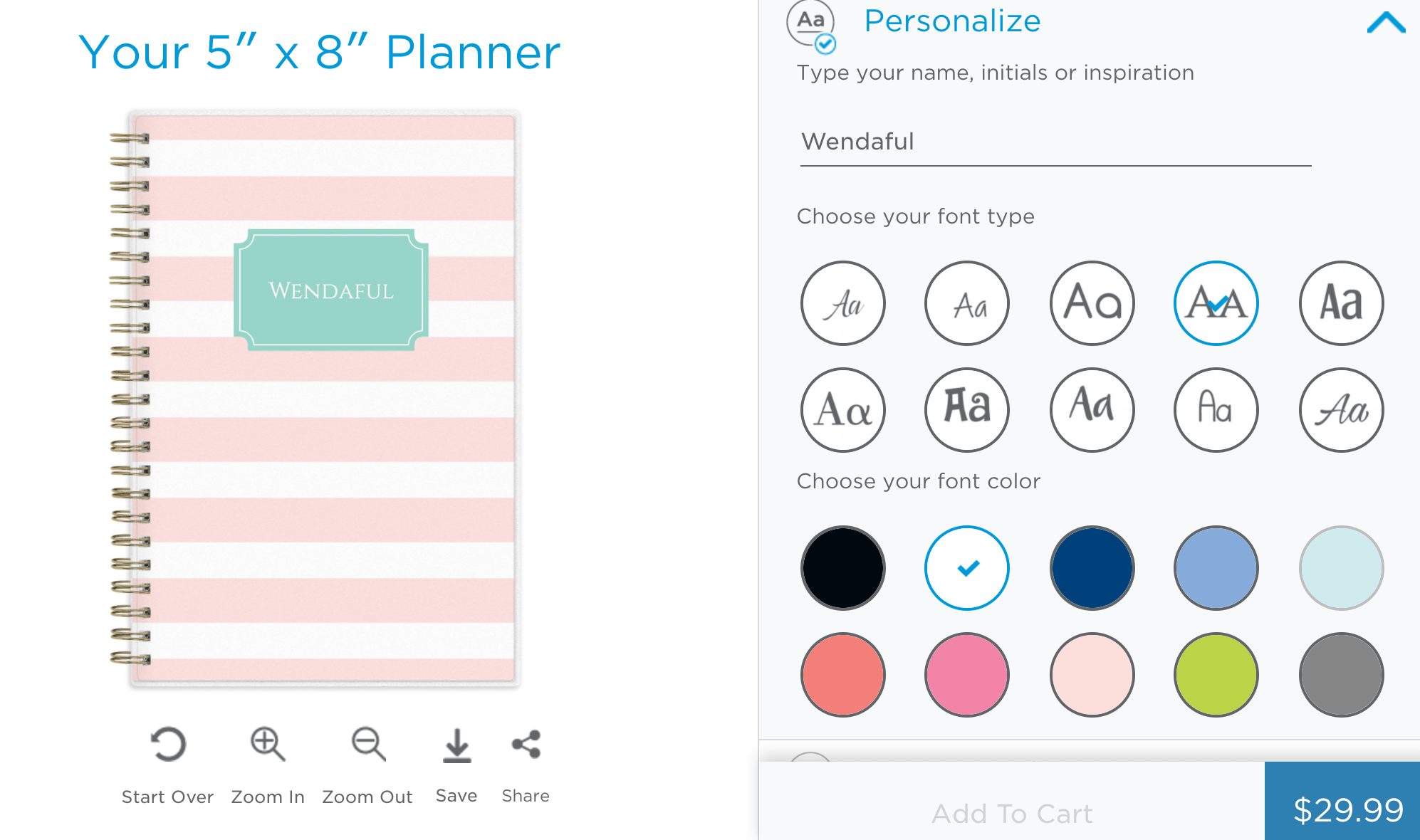 INTERIOR THEMES
For the interior you can choose between two themes – Fashion – for a fun light colorful theme or Professional – for a plain basic theme fit for anyone.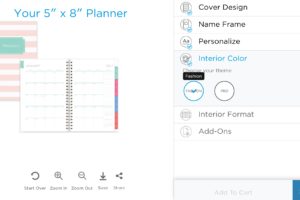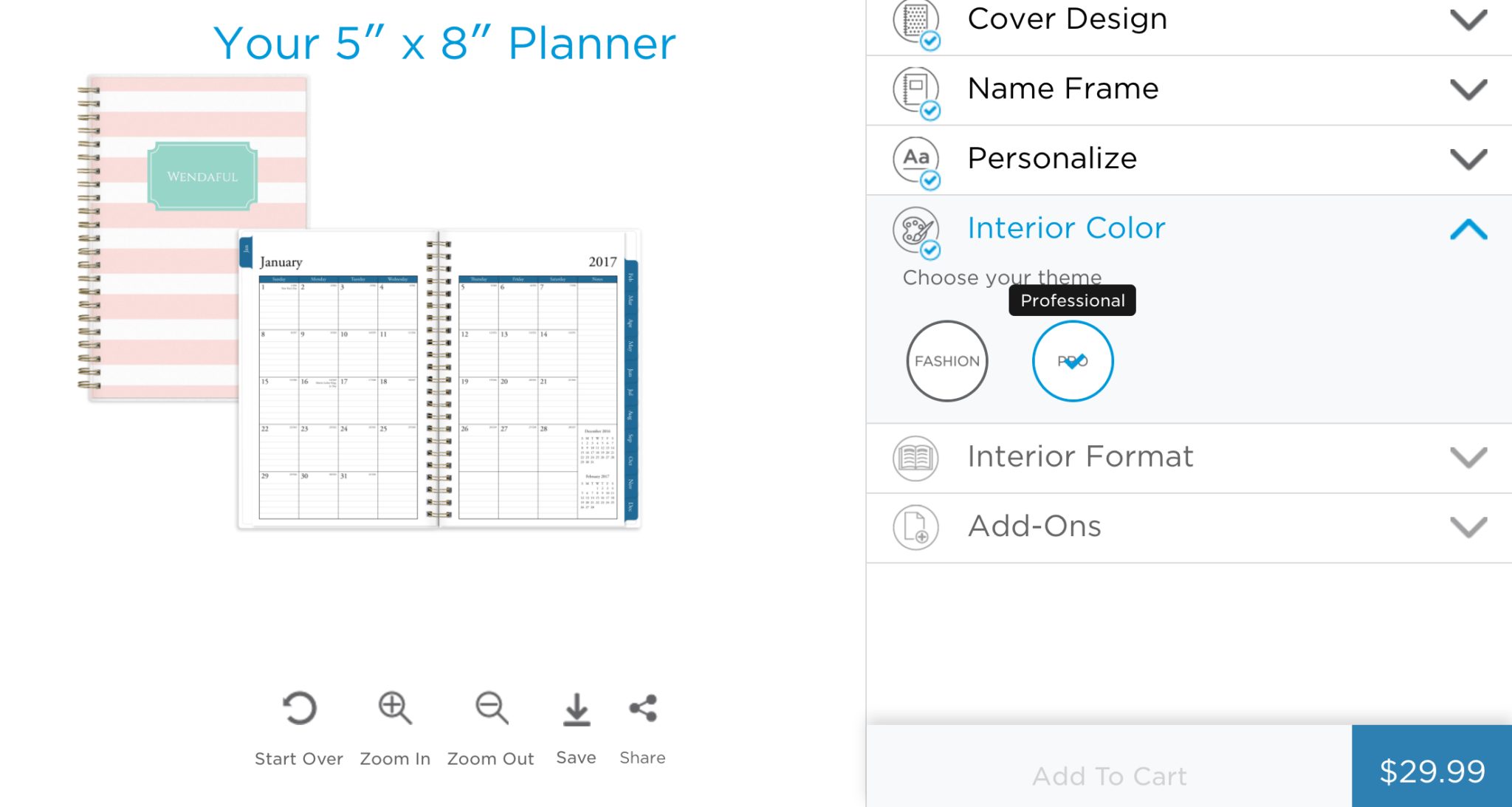 INFO PAGES
In the beginning of the planner there are some quick helpful reference pages such as a yearly overview, quick reference information page, list of holidays and contacts.

MONTHLY LAYOUT
Each month has a sturdy laminated tab and is followed by this month on two pages layout. Below is the fashion theme layout. The weekly pages are behind these.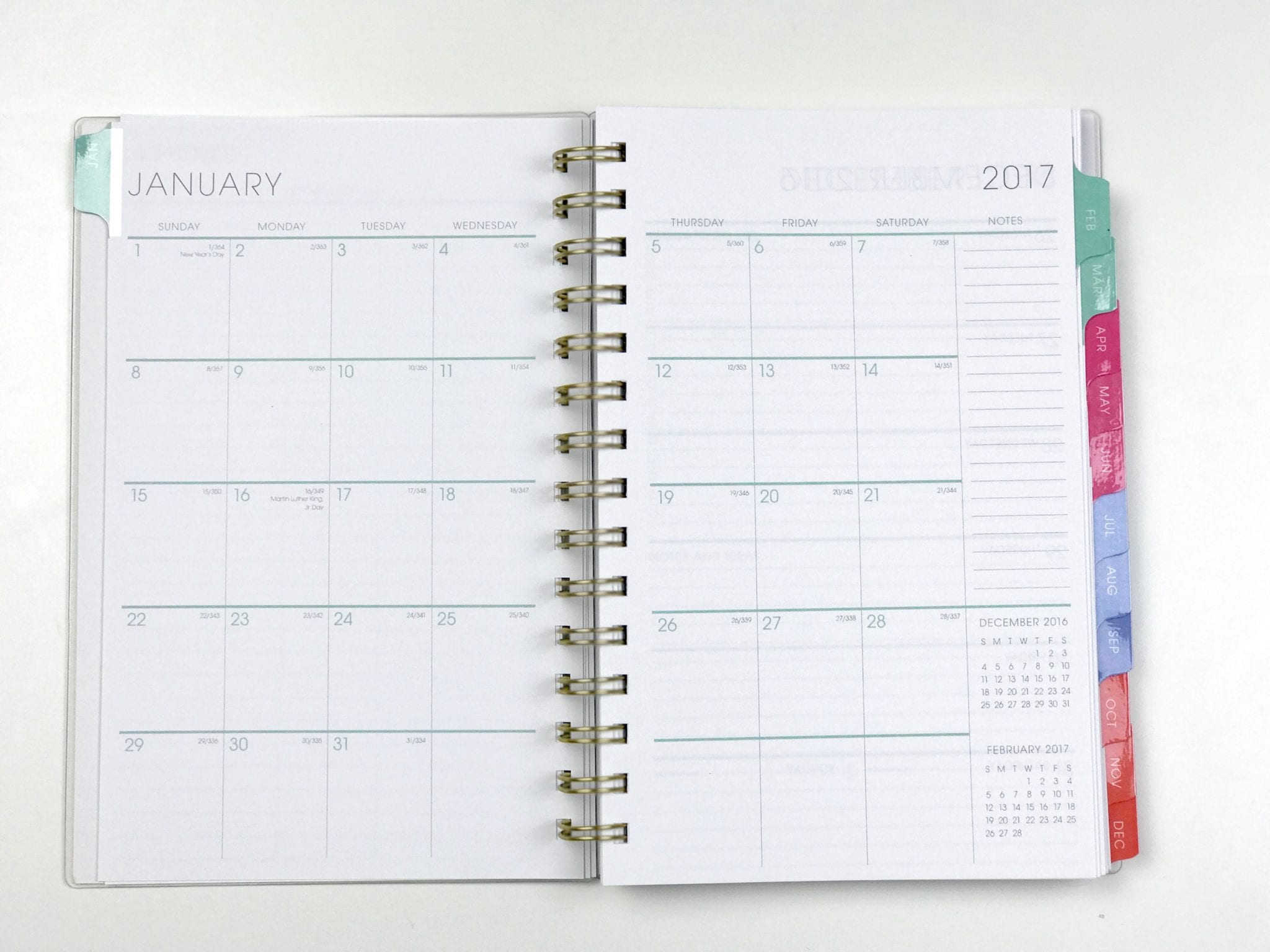 WEEKLY LAYOUT
You then can choose your weekly planner layout. Each one comes with a month on two pages, but the weekly layouts are all different. The three options are a horizontal lined week on two pages, a week on one page with to do list and notes on the other side, and simply lined notes pages after every month. The ones shown below are all in the professional theme.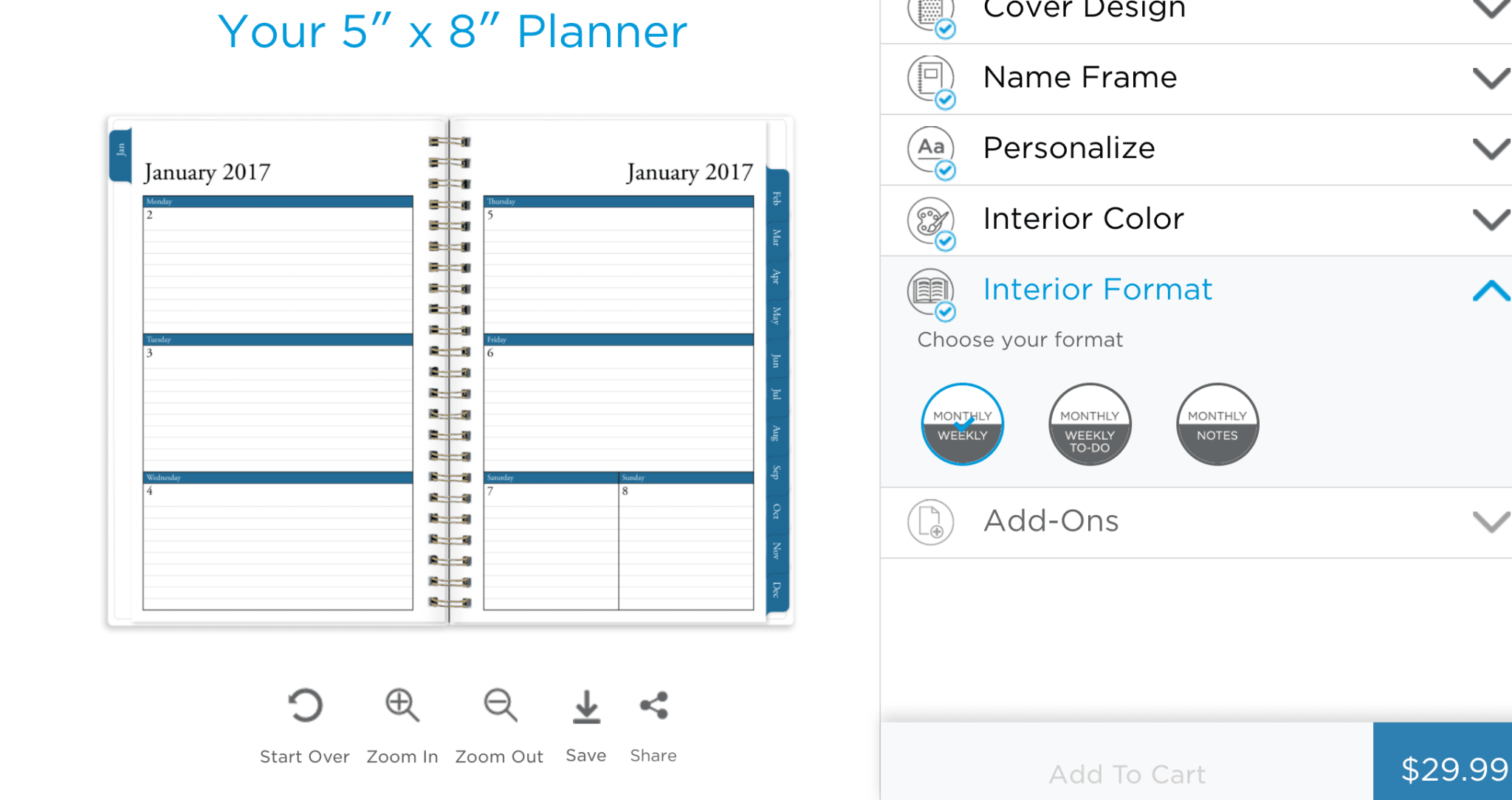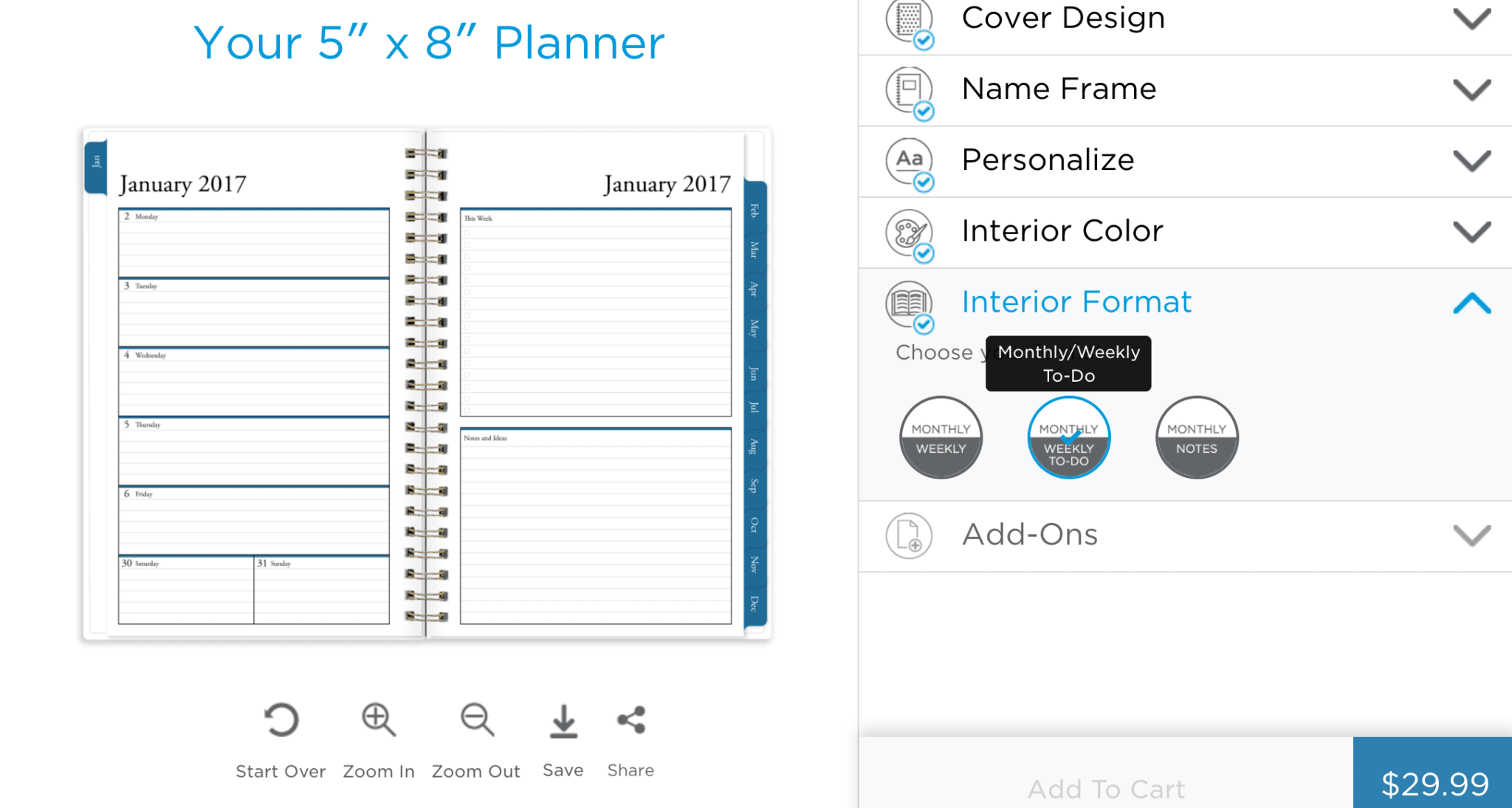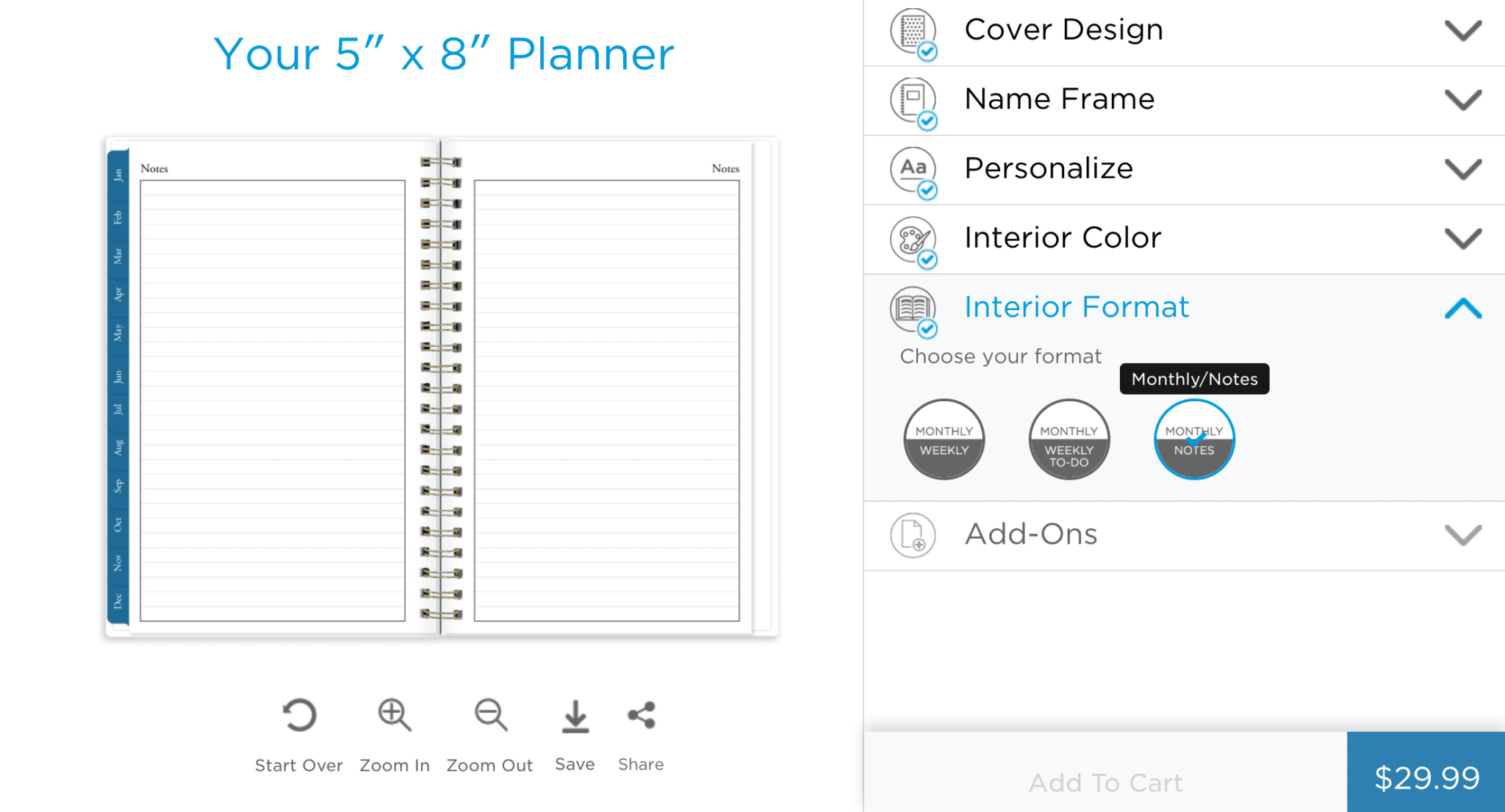 Here is what I chose for my weekly layout – the fashion theme with the weekly to do layout! I love this because I can have one to do list for the whole week and use the week on a page for important events and appointments.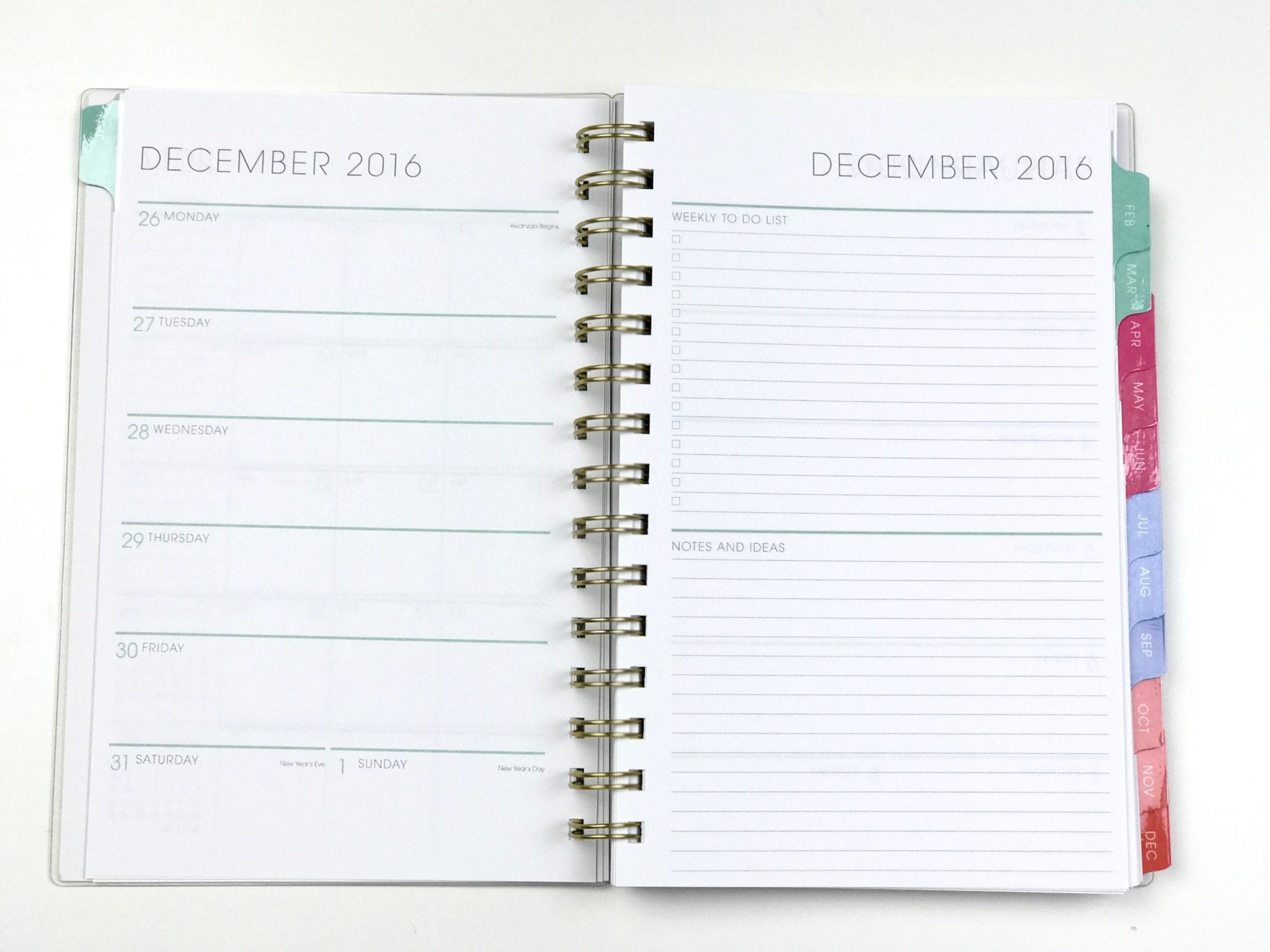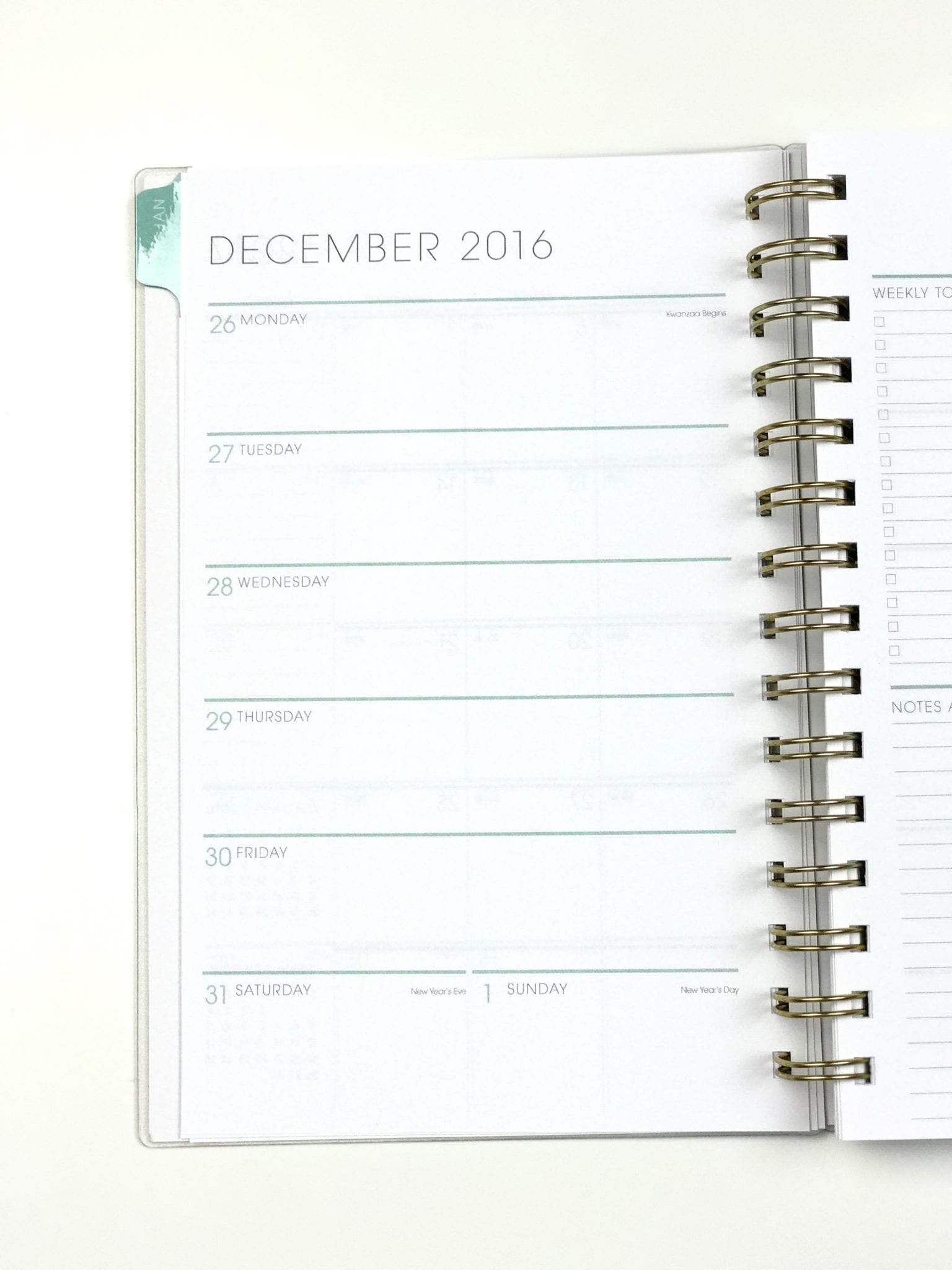 ADD-ONS
BLUE SKY offers several kinds of add-ons to make your planner more than just a calendar planner! You can choose from a variety of extra pages to many many accessories.
For the add-ons, you can choose up to 5 pages/accessories to add into your planner at no additional cost! You can add more of one type as well if you decide you need more menu planning pages you can add 2-3 instead. Each of the add-on pages come with 10 sheets. To preview it you have to click on it then click the "+" button to see the preview.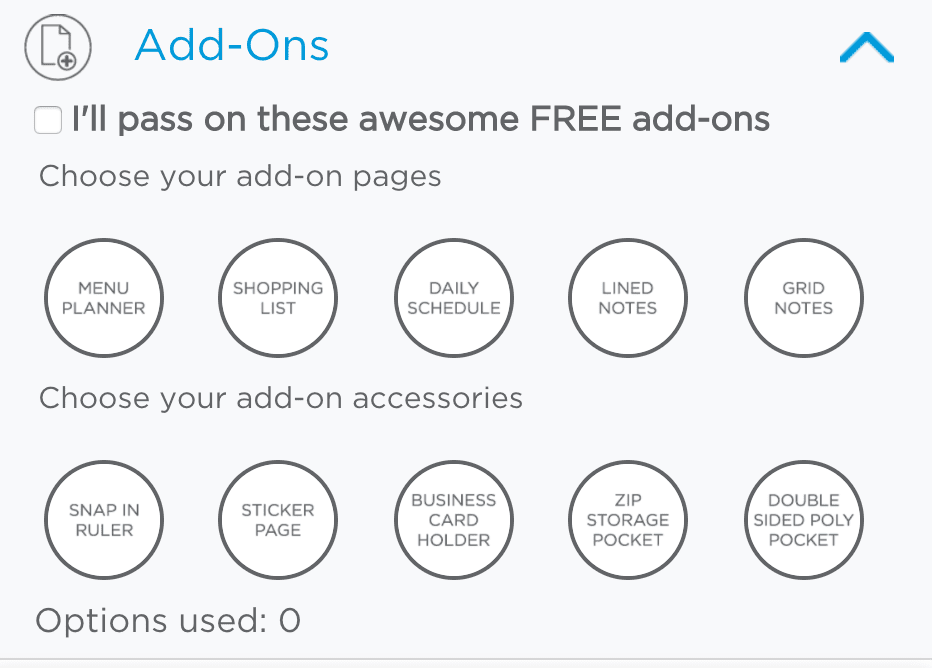 Here is a preview of all of the add-on options in the fashion theme: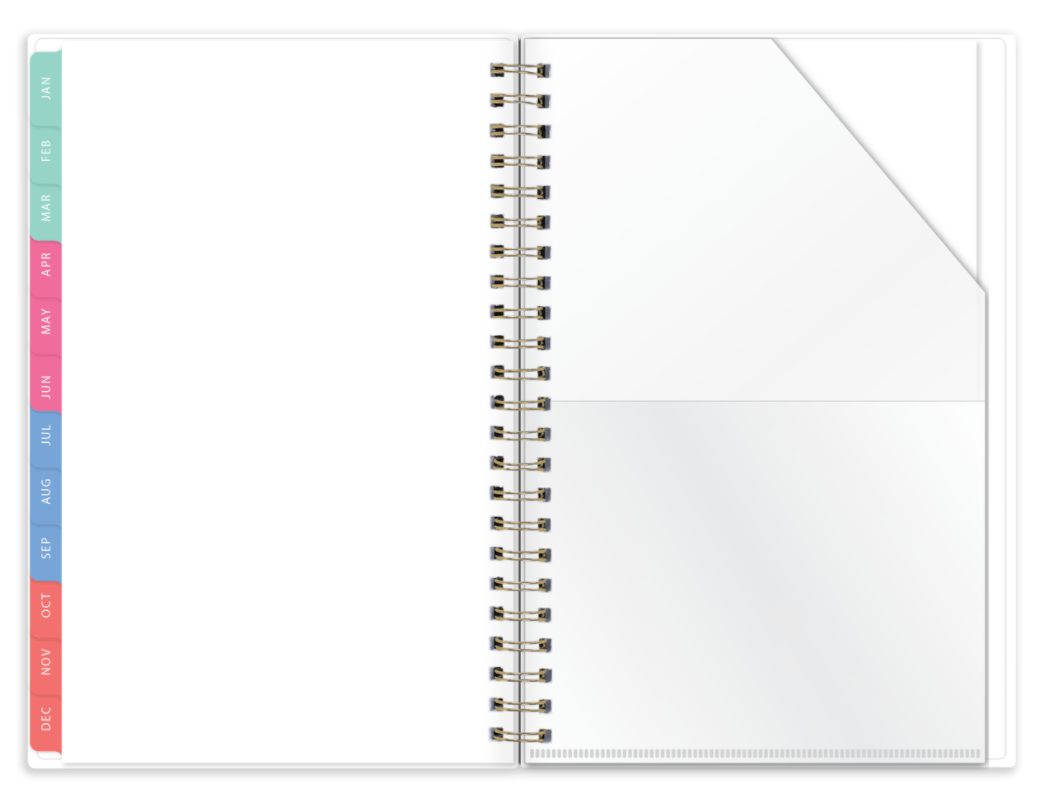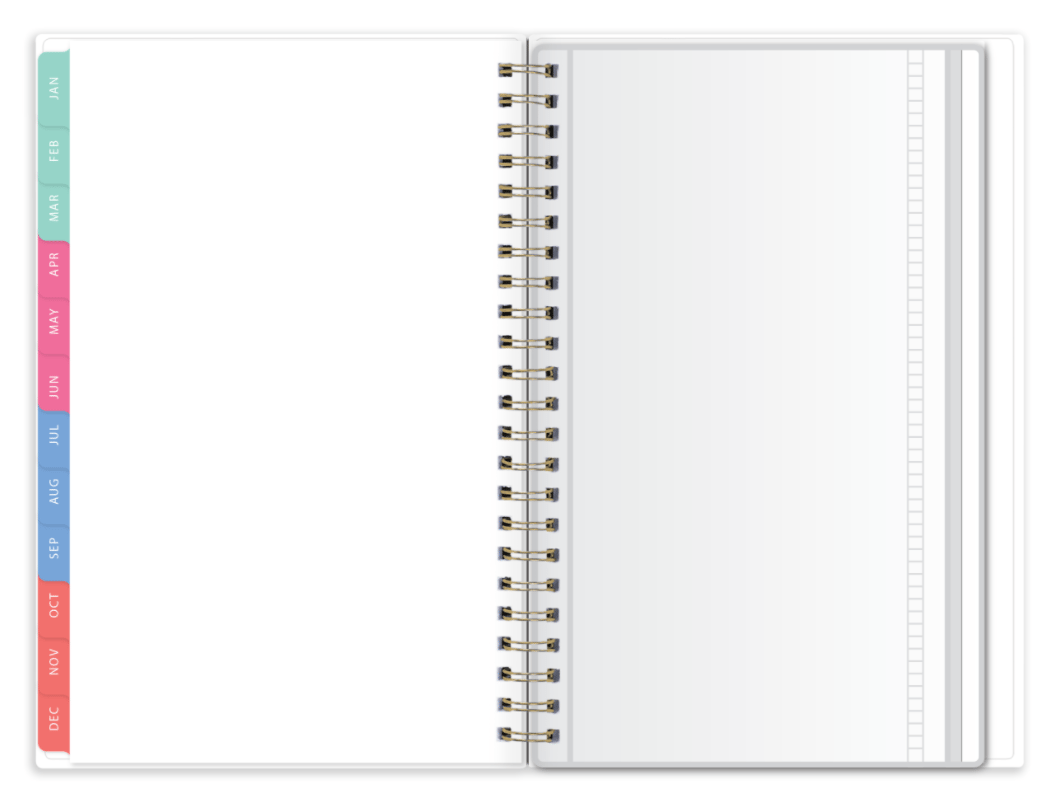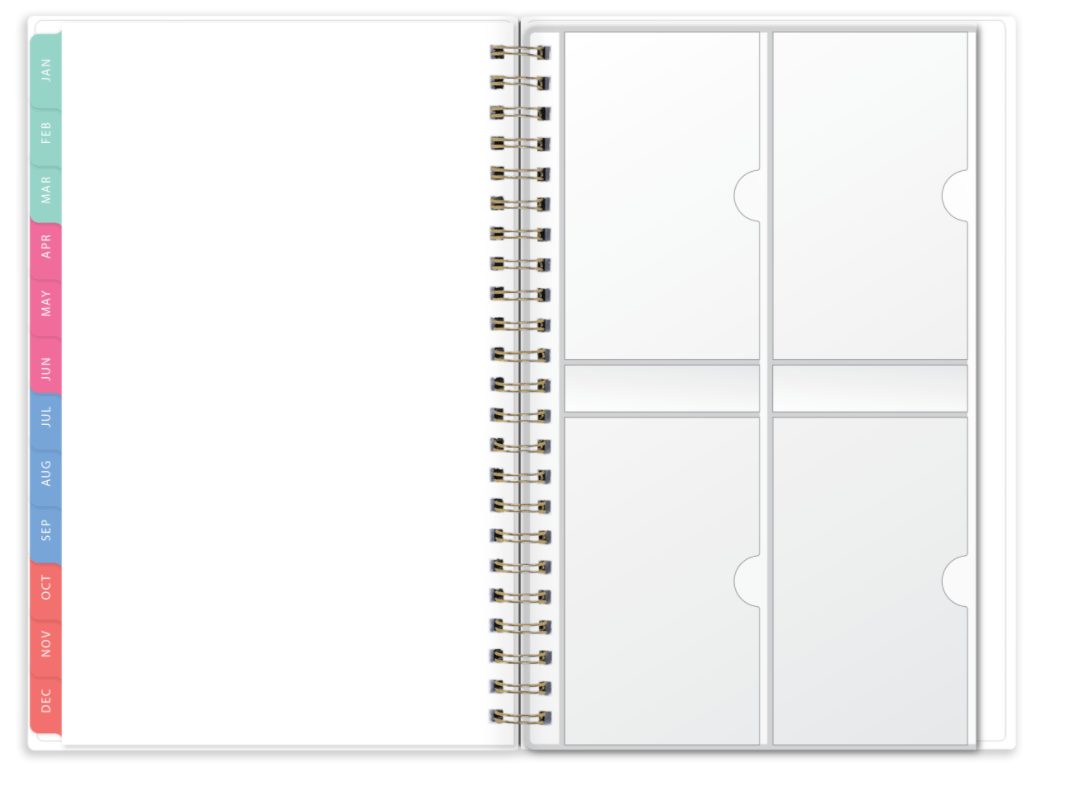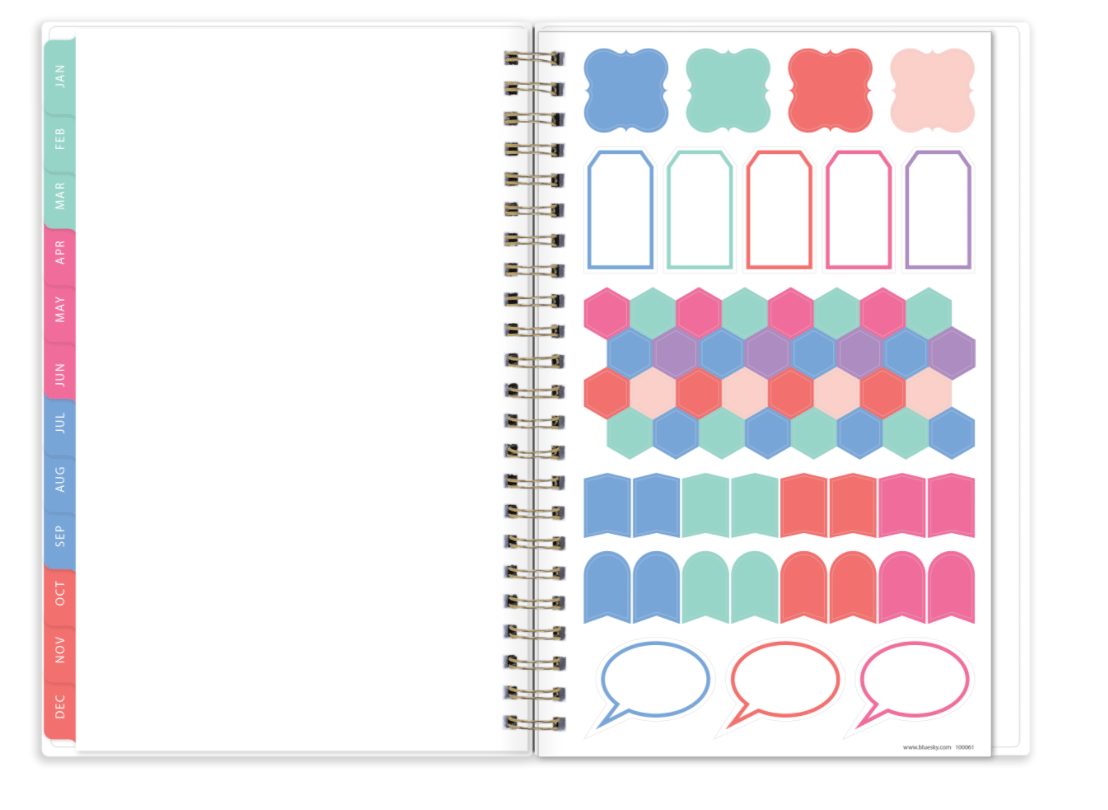 Pages: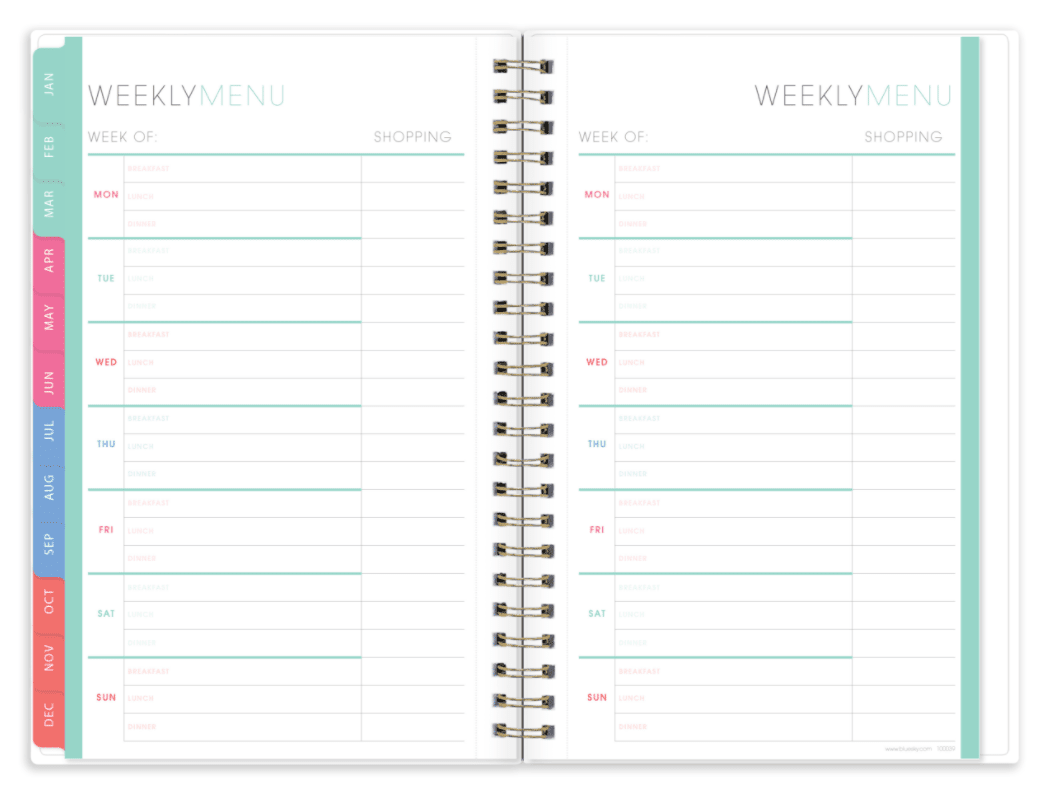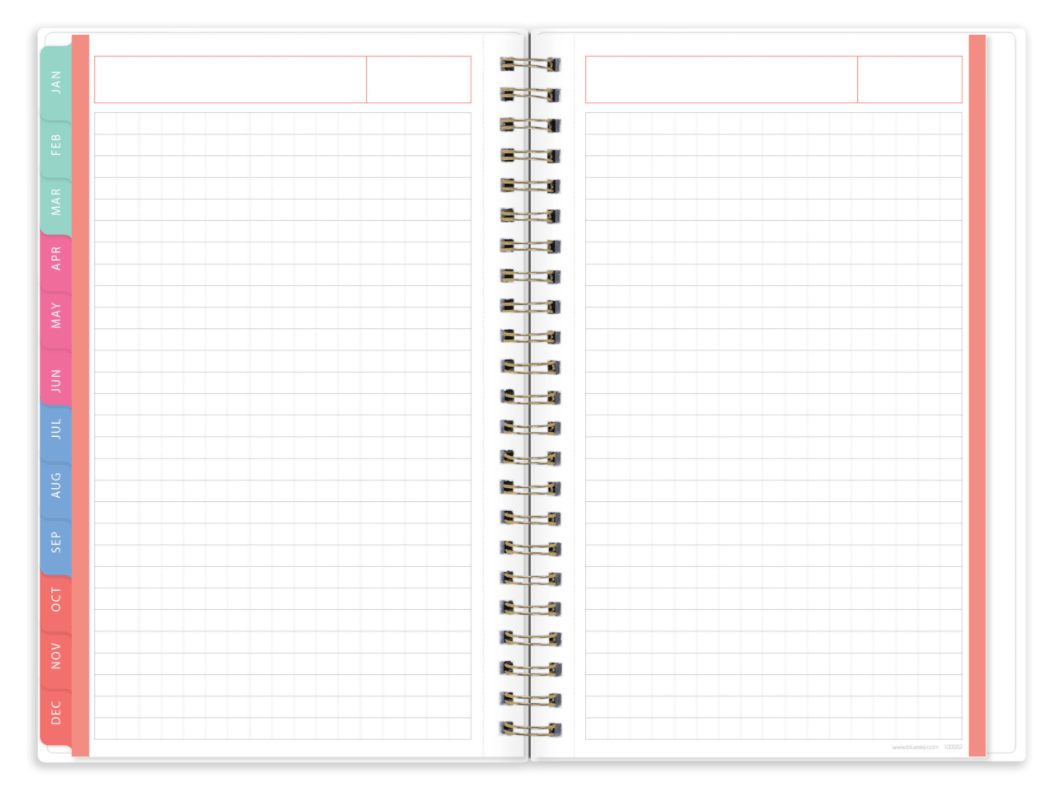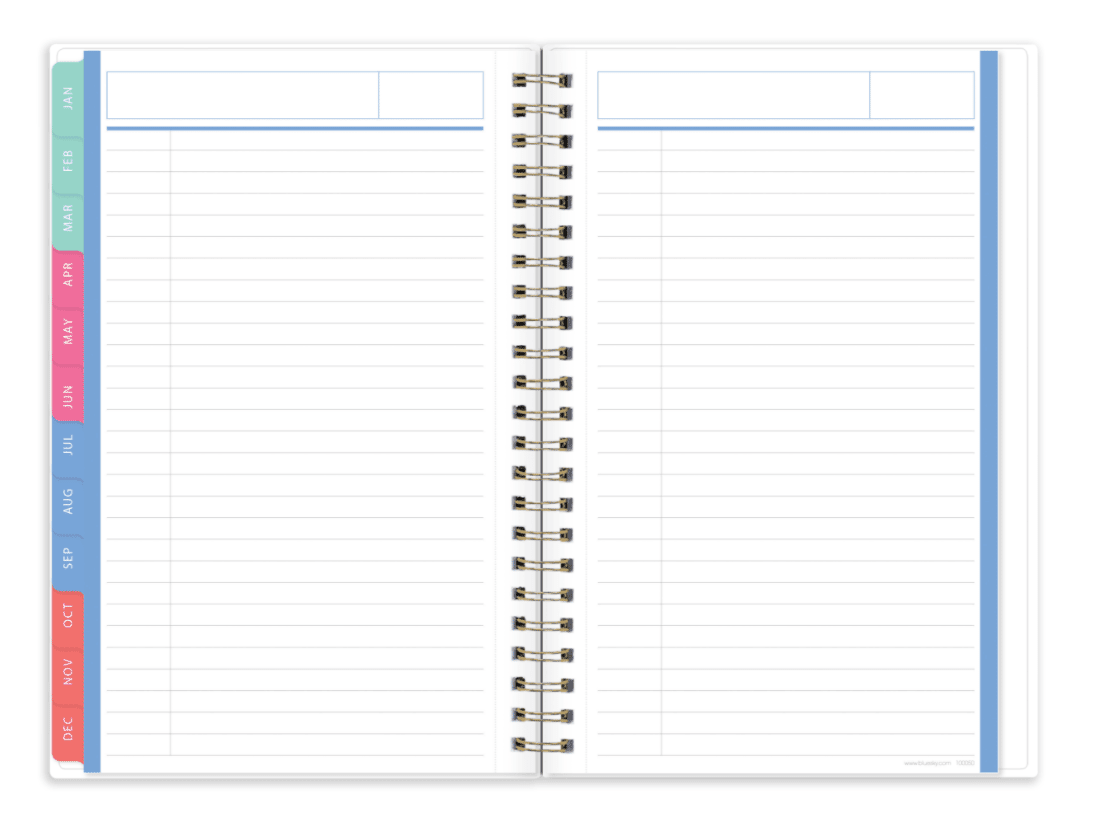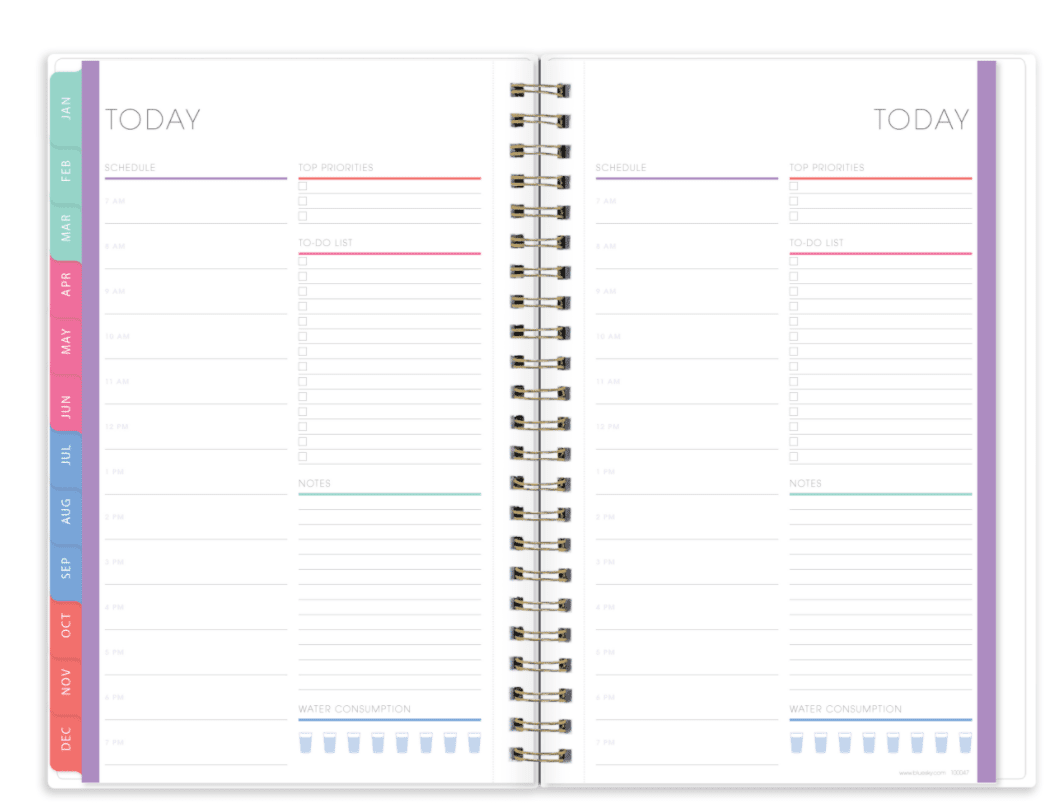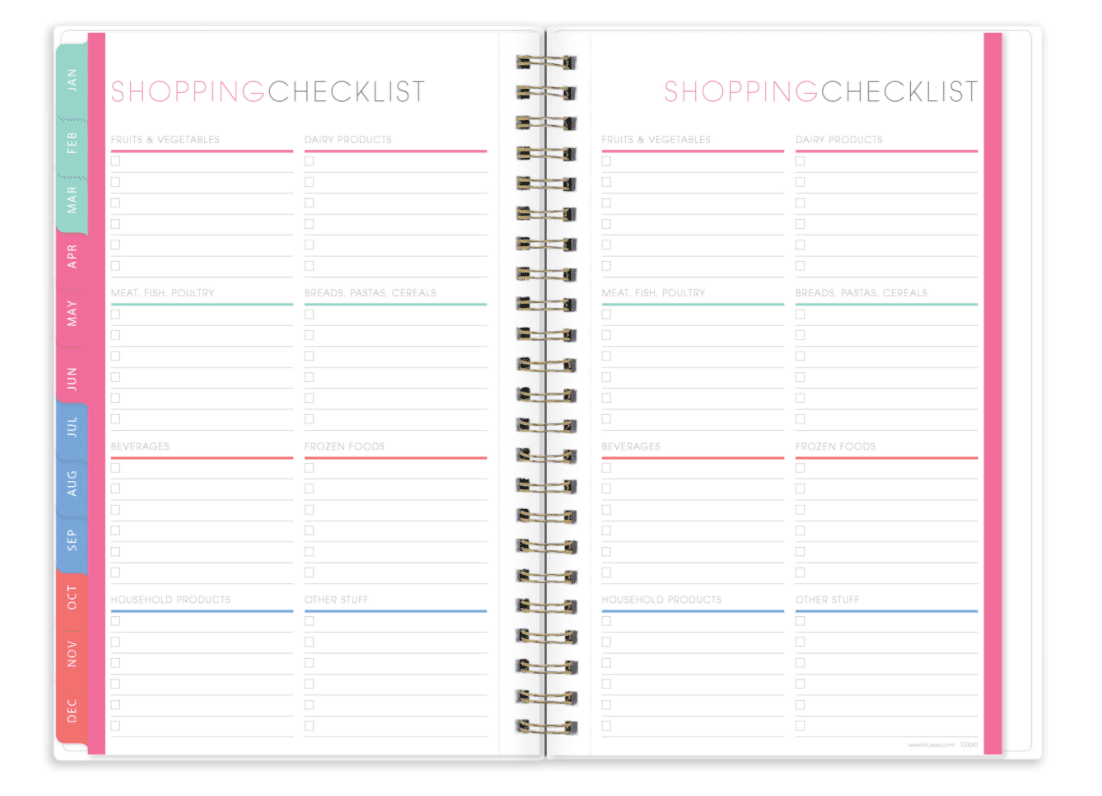 For my planner, I chose the menu planner because cooking is always a challenge for me, the daily schedule pages for when days are extra hectic and I just need a timed schedule, grid notes pages, stickers, and a double sided pocket folder.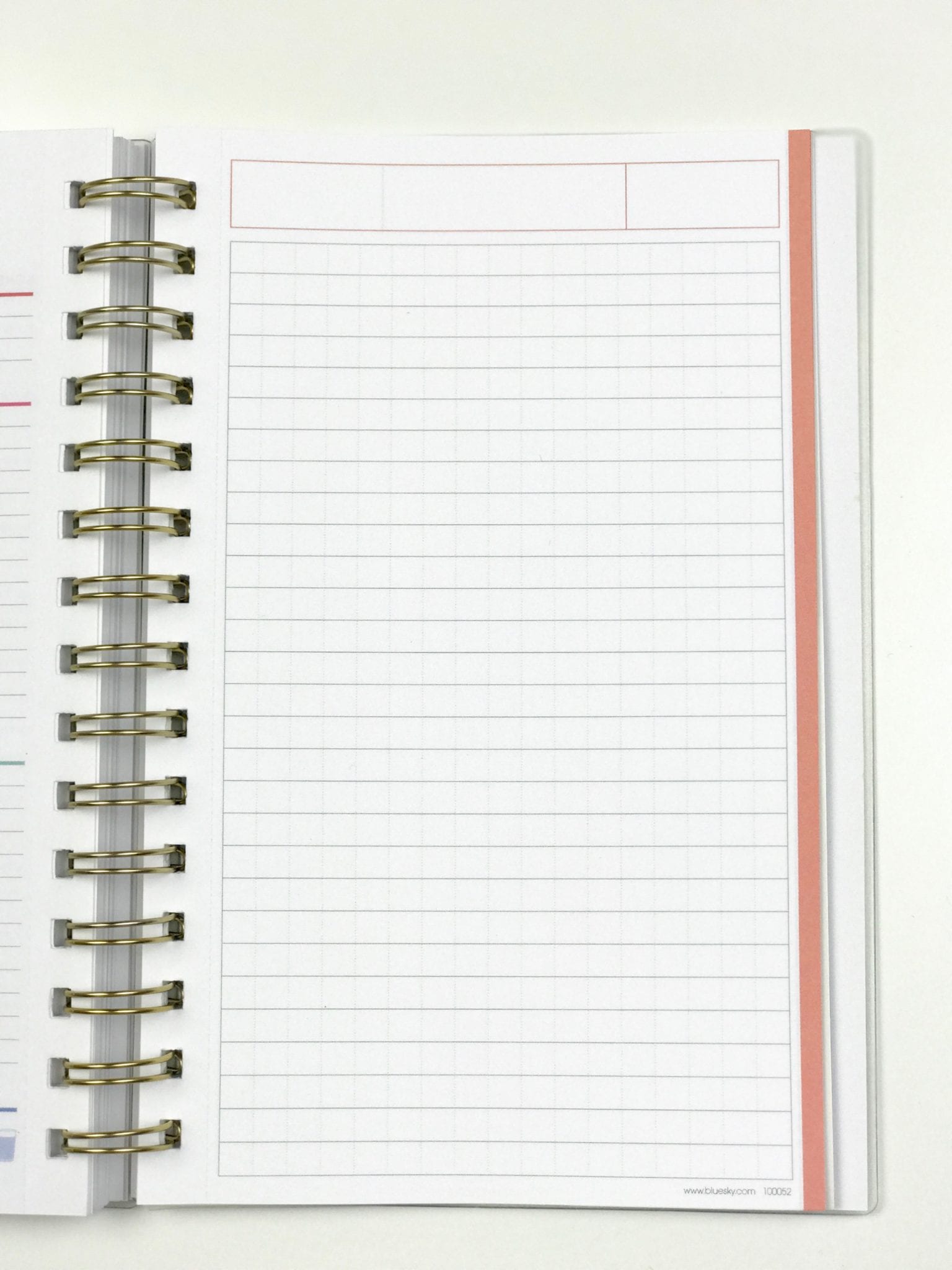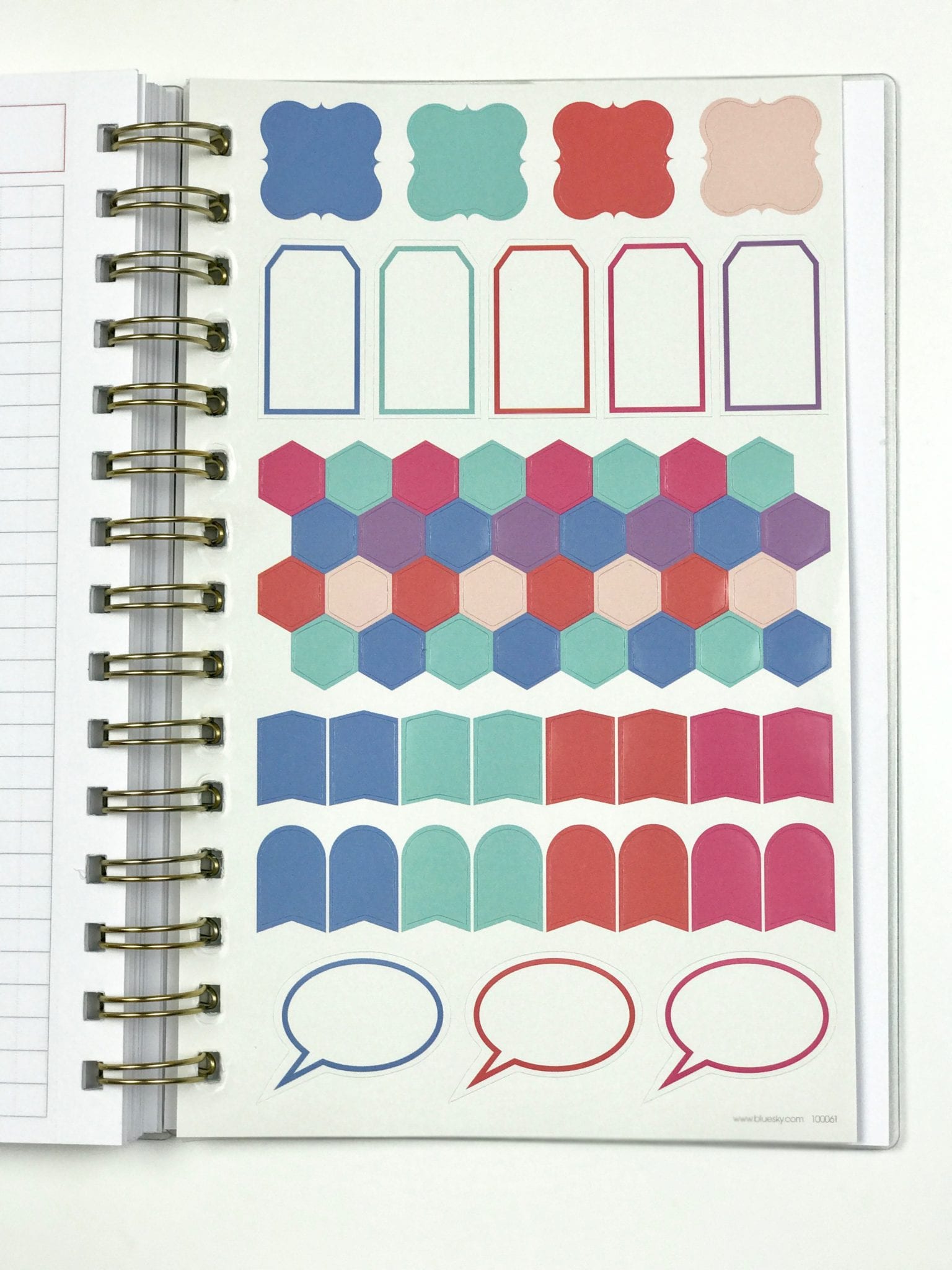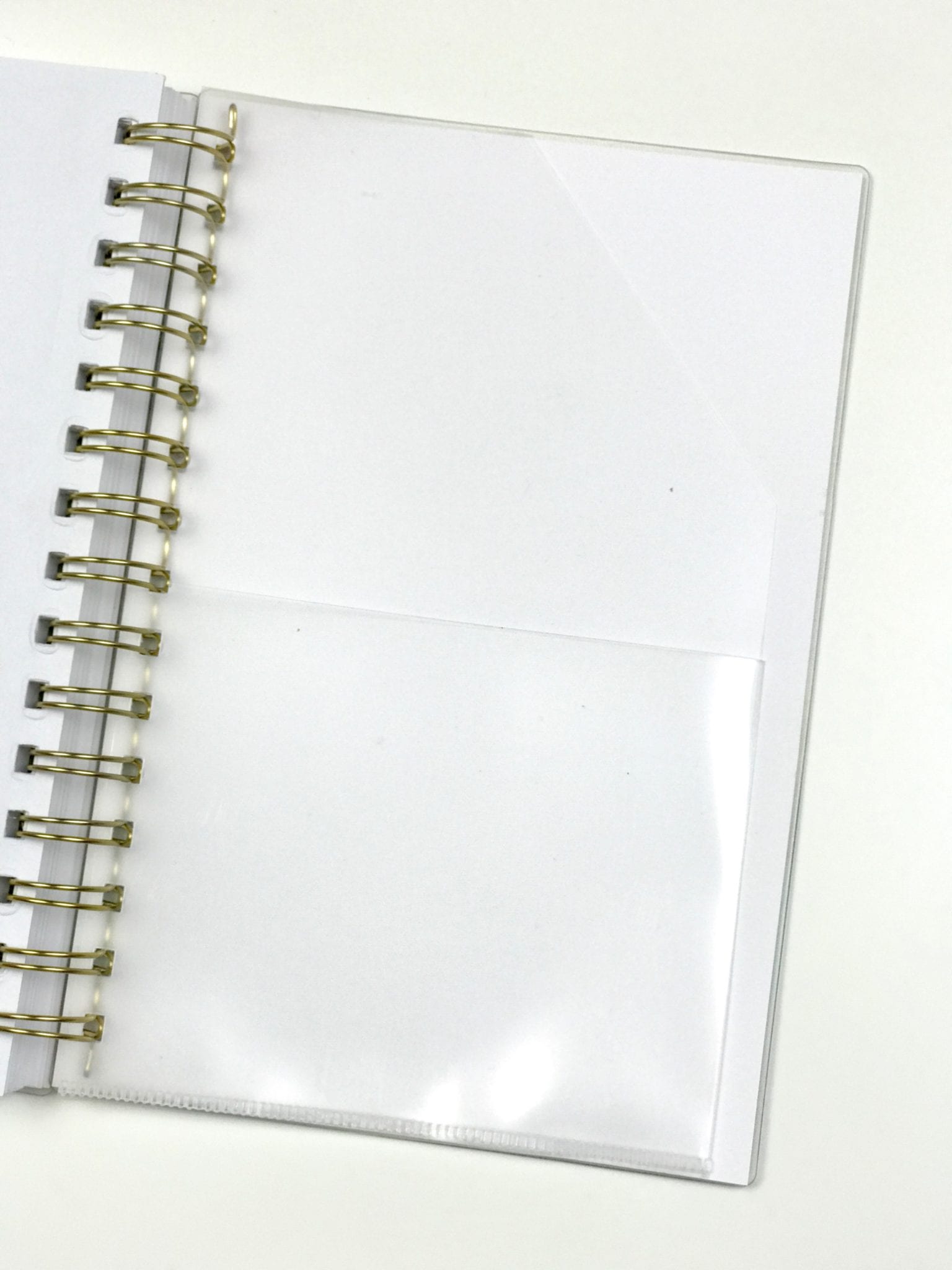 Overall opinion
I think this planner is great for creating a custom planner made for you. I love that you can choose your weekly layout and all of the extra add-on pages. I especially love that there is an add-on option for extra daily pages because I am constantly needing that but not every day. The pages of the planner are quite thin so I believe it will bleed through if I used an inky pen. I wish the pages were a bit thicker. Other than that this planner is amazing and I can't wait to use it in the new year. I plan on using it as my social media planner. With the to-do list and notes pages, I can easily brain dump all of my ideas and tasks for the week in this planner.
Ready to create your own planner for the new year? Create a design that's unique to you!  Design your own planner, learn more on BLUESKY.COM and order your planner today.
Disclosure: Blue Sky sent me this personalized calendar and weekly/monthly planner in exchange for writing a review on my blog. Opinions expressed here are my own.