Here are some EC Squares for those trying to get fit & healthy! The 30 day challenge stickers fit perfectly on the lines at the bottom of the EC pages underneath the exercise-thoughts-inspiration-meals section. I have previously posted these but this is a b&w version.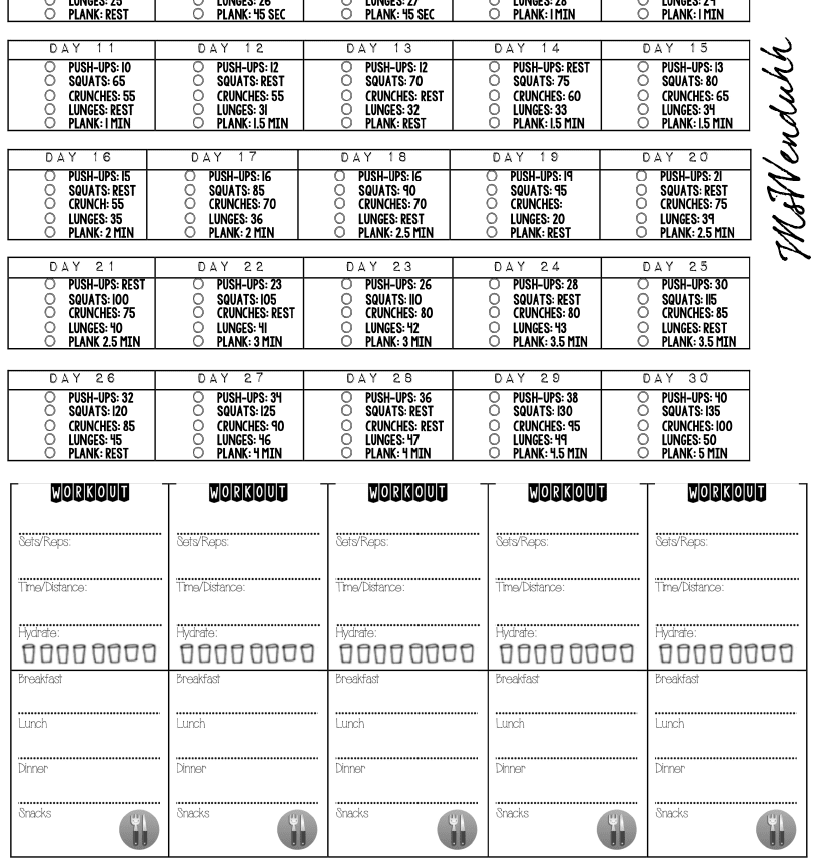 The other row of squares are to track your workouts and meals! This is great if you use your planner solely for fitness and health.
In the workout box you can write down what activity you did, the number of sets/reps you did, how long you ran/walked or the distance, and keep track of your water intake!
In the meals box just write down your breakfasts, lunches, dinners, & snacks. Whether you meal plan or just like to see what you've eaten!.
Check out my other EC Squares:
School/Work
To Do Banners
If you do end up using these I would love to see pictures. Tag me on Instagram @wenduhh_plans or #mswenduhhblog
Please do NOT share the actual file or file link. Instead please send your friends here to download my free printables, thank you.