I have a bunch of Erin Condren Squares that I have made and can't wait to share with you all! I will be posting the work/school squares soon, as well as a basic to do/to go/blank with banners EC squares.
This here is an EC Square with colorful hearts and dotted lines. They fit perfectly inside one of the Erin Condren Squares. The hearts are checklists for you and the lines help you write neater and straighter. Each square measures 1.5 in by 1.9 in.
This is what it looks like: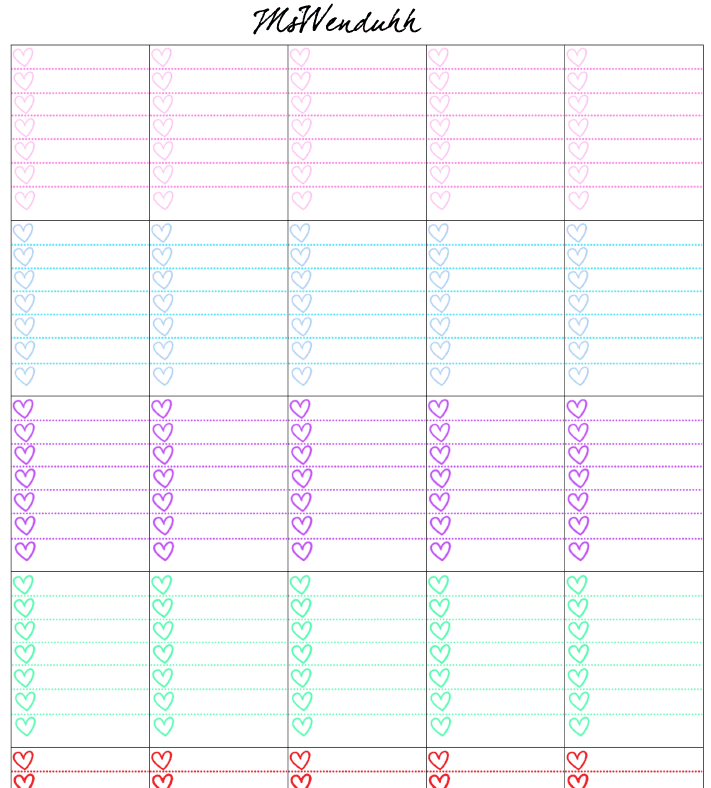 I hope you guys like these and stay tuned for more EC Squares!
Download:
EC Square Colored Hearts with Lines
Be on the look out for my other EC Squares:
If you do end up using these I would love to see pictures. Tag me on Instagram @wenduhh_plans or #mswenduhhblog
Please do NOT share the actual file or file link. Instead please send your friends here to download my free printables, thank you.