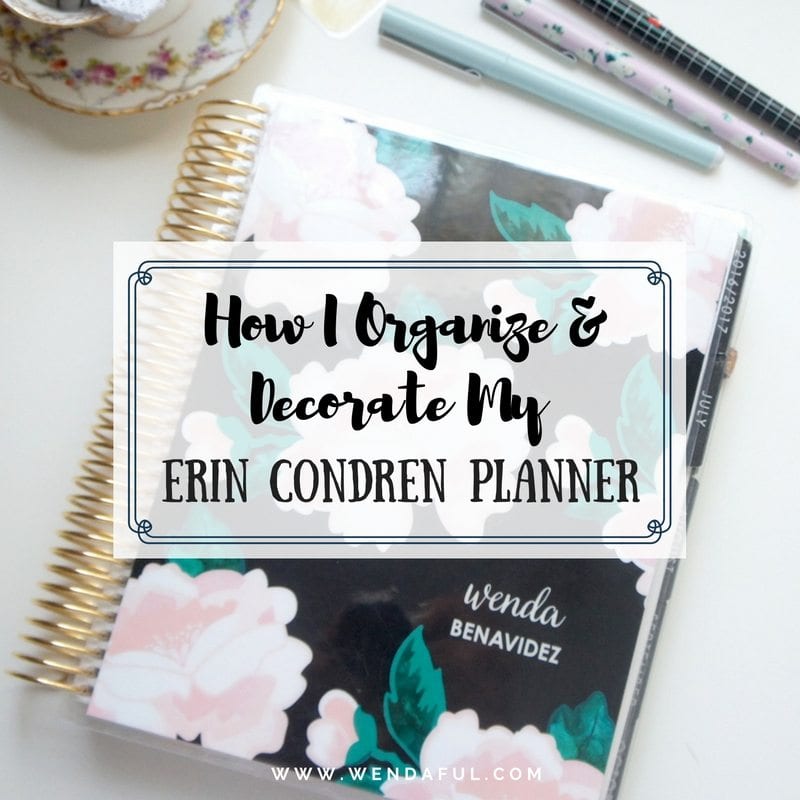 If you're a big fan of Erin Condren's Life Planner like myself and have seen all my reviews on this planner like here and here, then this post is perfect for you! I will show you my way of how I organize and decorate my vertical layout planner. With the new features of the Erin Condren planner the boxes are blank so you can put in your own titles for each section. I have seen people use these sections for many different uses according to their lifestyle.
Organizing Sections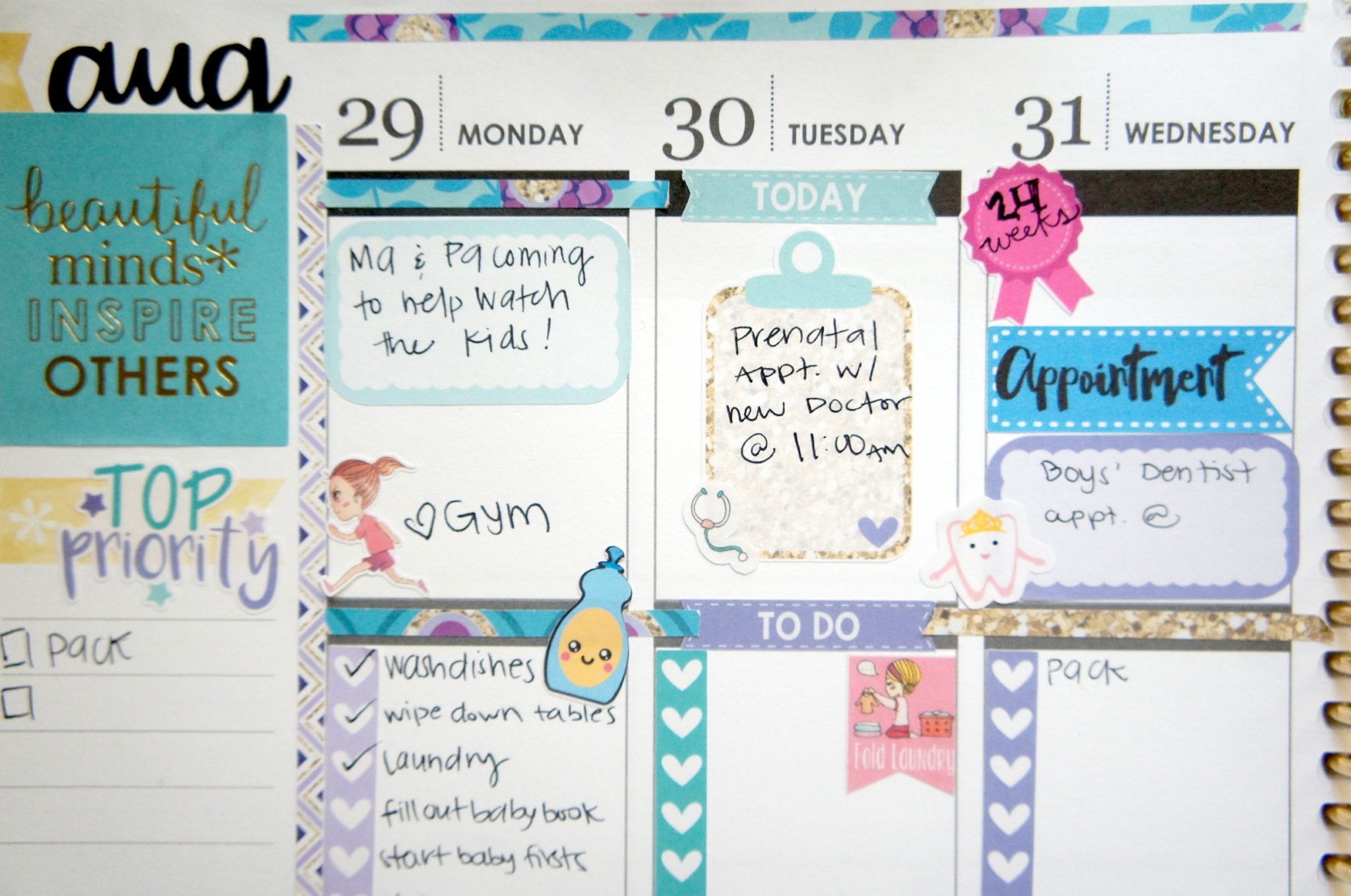 If you're a student you'd probably try to separate it into readings, to do, & homework for example. Other uses might be:
morning, day & night
home, work & personal
school, work & personal
home, kids & memories
cleaning, errands & meals
fitness, appointments & to do
today, to do & odds and ends
appointments, things to do & little things
and so much more!
The way I organize my planner is by using the sections "Today, To Do & Personal" I feel like these sections are perfect for anyone! I sometimes switch the personal to "end of day" or "little things" as well depending on the week.
Today Section: In this section I typically write down appointments, places I need to go or be, and special events going on.
To Do Section: In this section I write down my list of tasks that need to be done for the day. Since my Erin Condren is my home&family planner I usually write down things I want to clean up, organize or do with my kids.
Personal/End of Day: In this section I typically leave blank or put quote stickers in. I like to add in pictures to this planner for memories so this spot is perfect for that too.
Organizing Side Bar
For the side I usually have a master to do list for the week. These to do's are things that I want to eventually get to but doesn't have a specific date I need to get it done by.
I also like to have a to buy section for a quick list of things I need to pick up at the store, which I usually transfer to my on the go planner.
Sometimes if there is room I like to either add a weekly tracker for cleaning or spending just depending on what I need to keep track of more that week.
Organizing Bottom Section
The bottom section with lines I typically use to write down my meals. If I don't meal plan, which is often, I would just write down little notes/memories from the day. Sometimes I leave it blank and just decorate it or put pictures in it.
Decorating My Planner
When decorating my planner I usually start with washi tape. I put washi tape on the very top above the dates and below the sections. After that I start putting my stickers for the headers. Then I put my weekend stickers, side bar labels, checklists in the middle boxes, decorative full boxes throughout the spread and blank event stickers in the top box. If I know what is going on I will use specific stickers for events, appointments, bills, chores etc in my boxes. And sometimes I like to use decorative stickers from Michael's to decorate my pages around the corners of the planner. I try my best to leave lots of space for writing and for my pictures when I am done for the week. Here's a quick tutorial on faking an instax printed picture!
Below are some examples of my weekly spreads in my Erin Condren planner: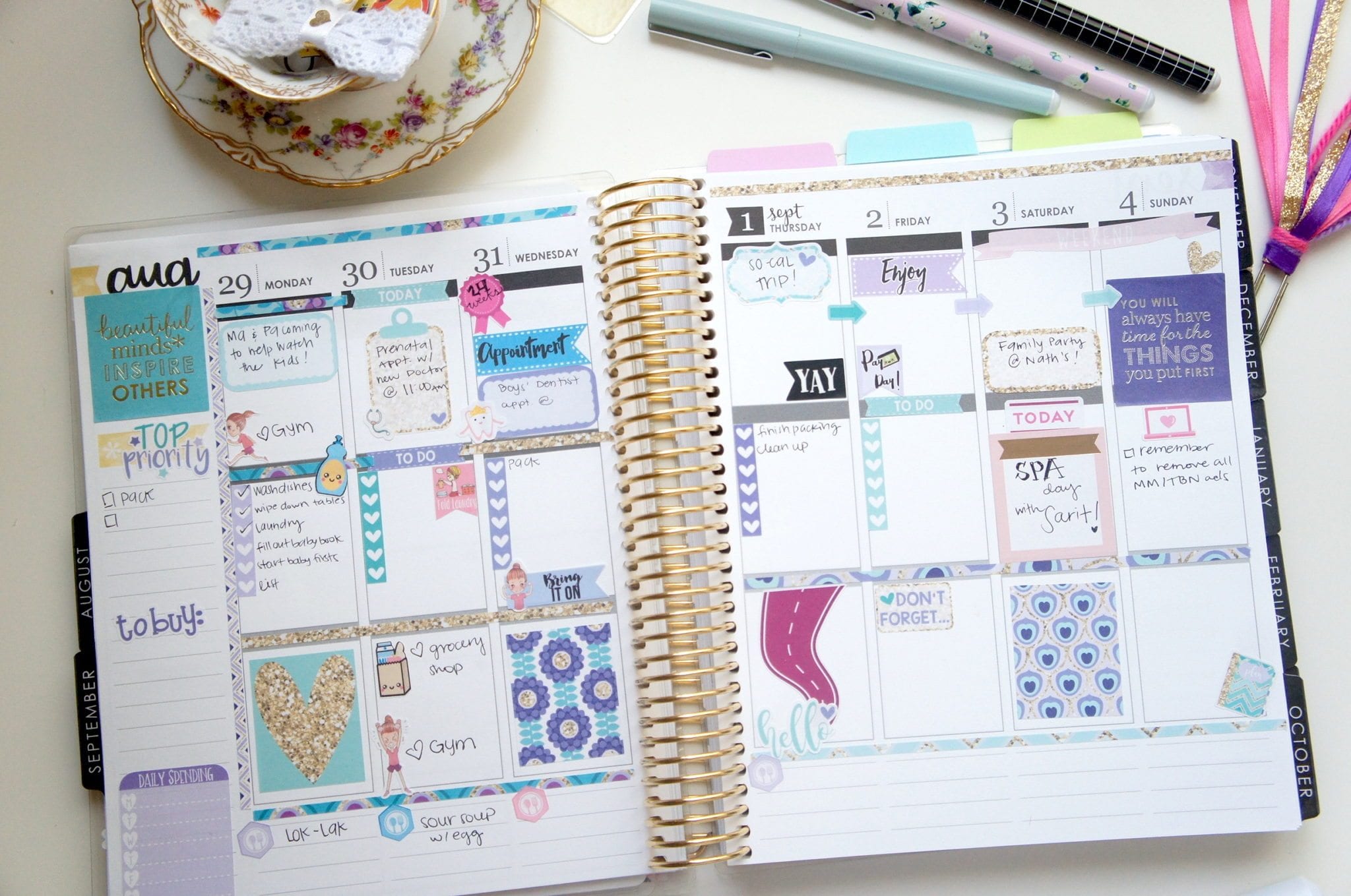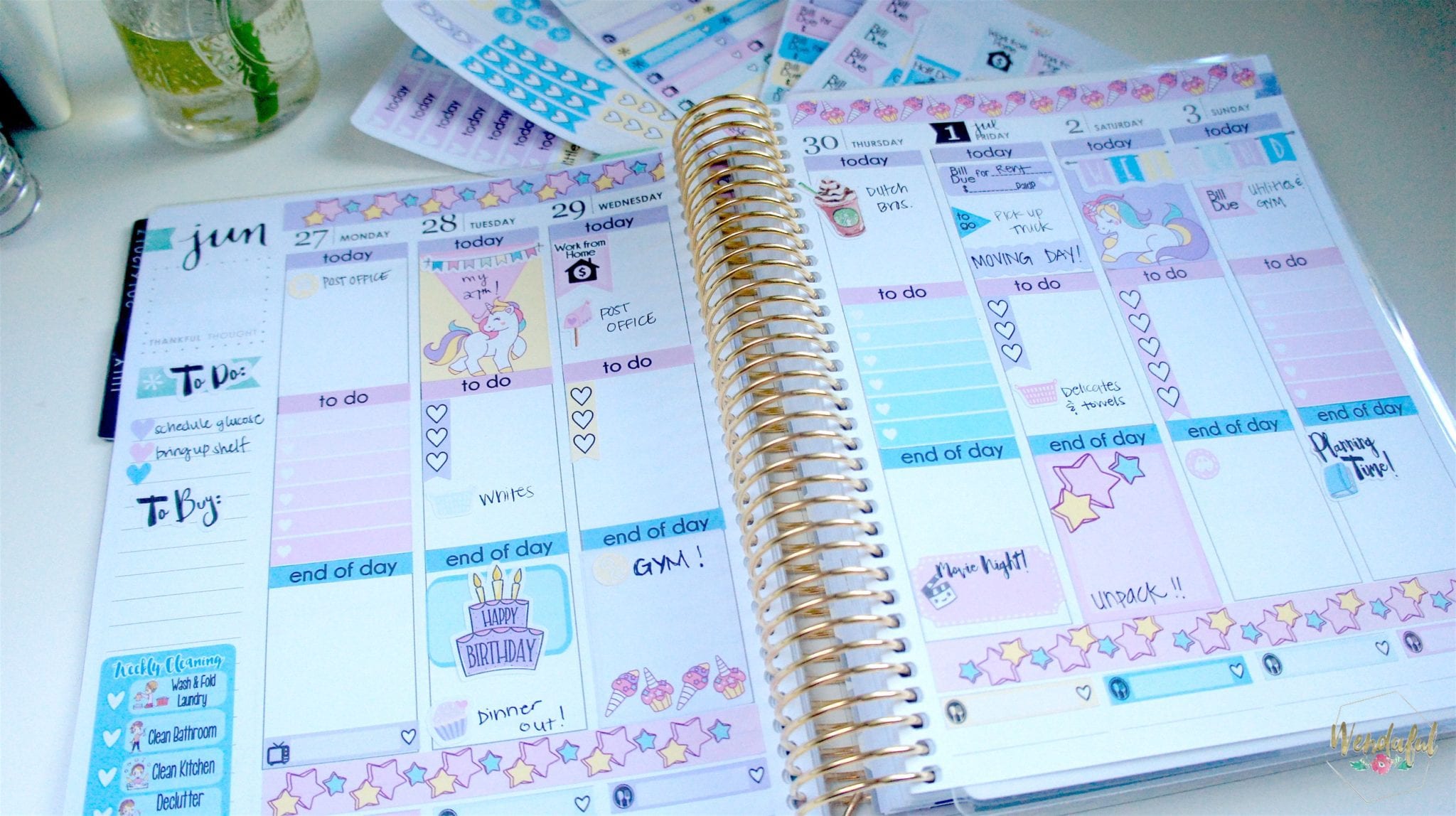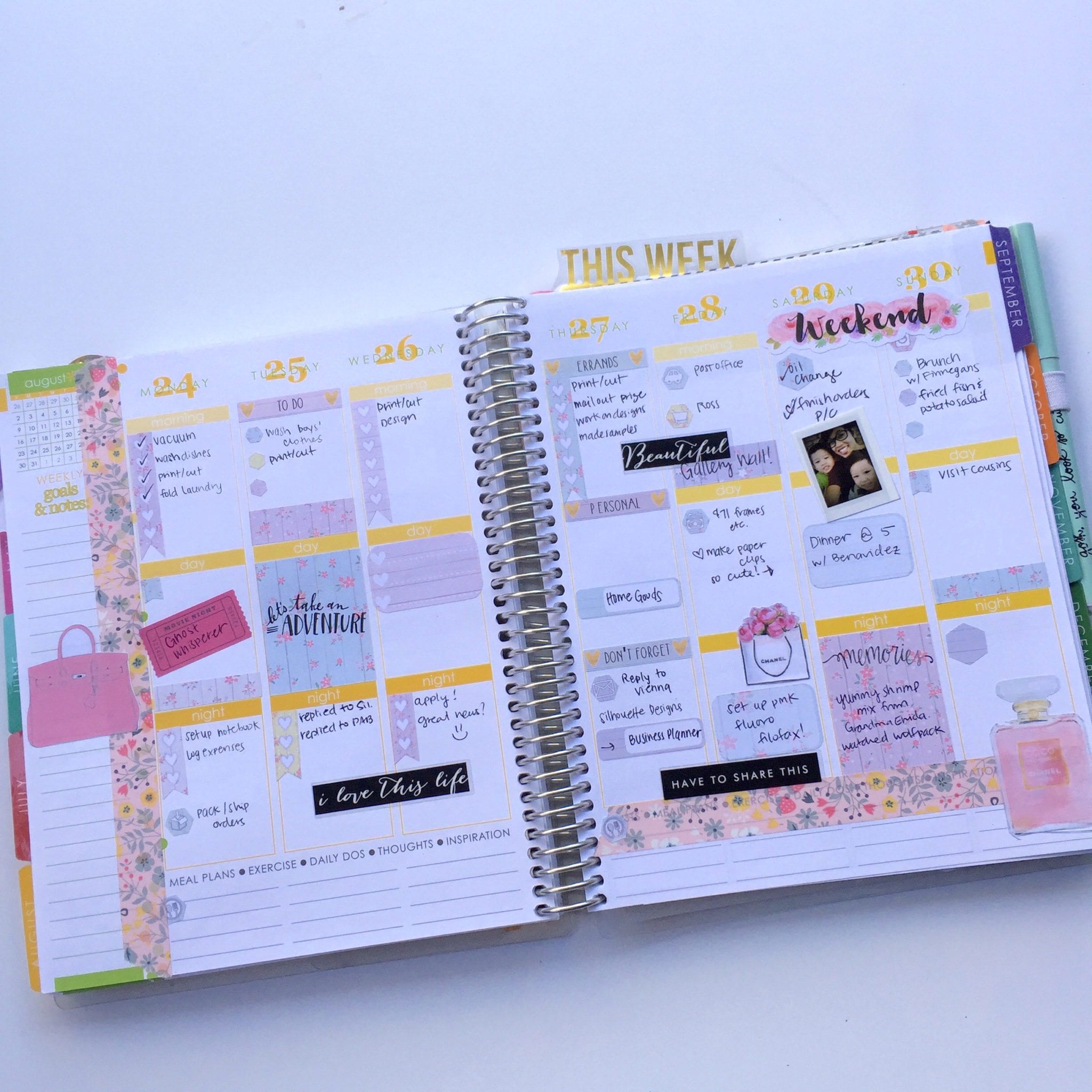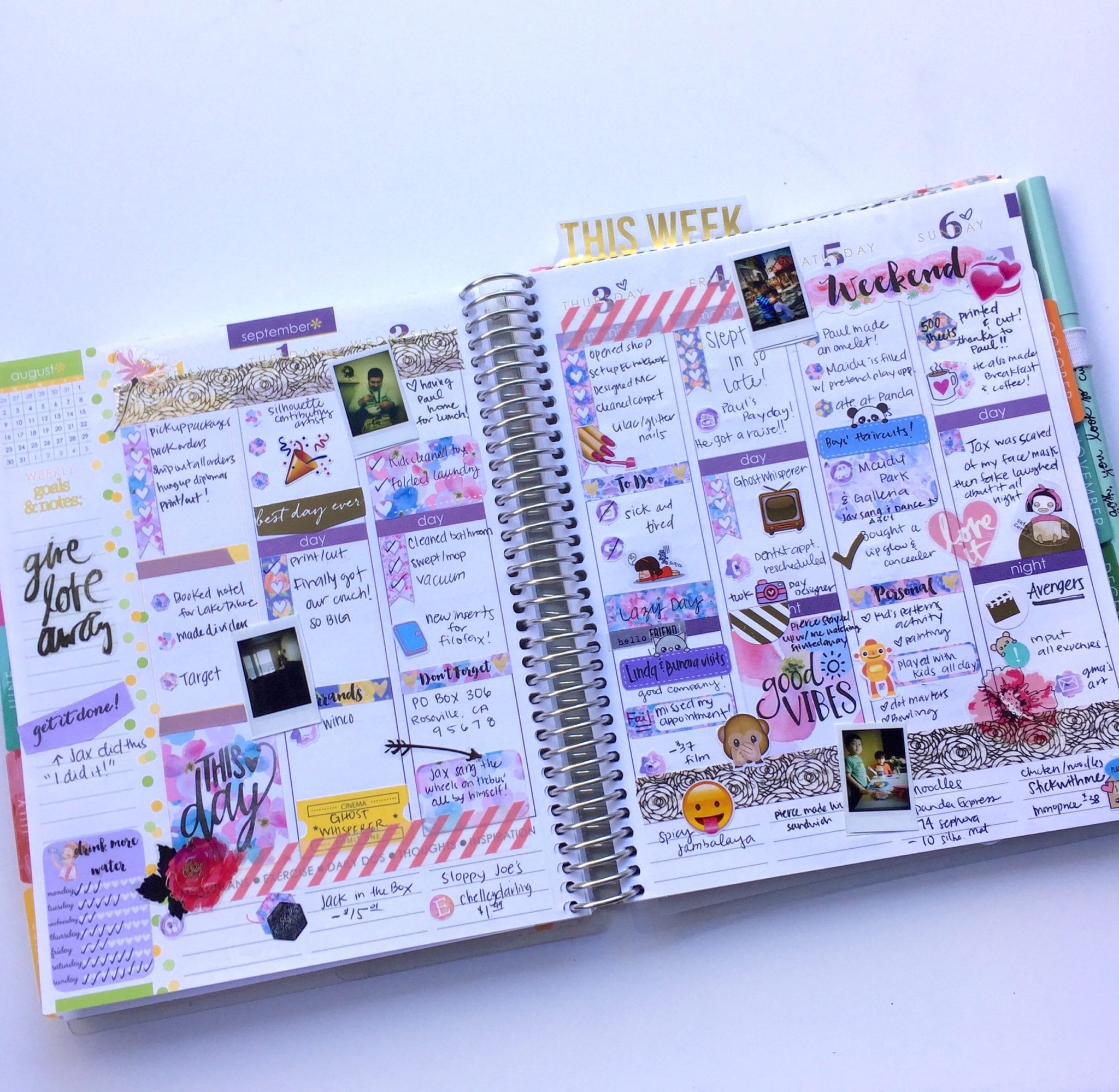 I absolutely love the vertical layout for the Erin Condren planner. It works perfectly for me and is just so organized! I love the separated sections for planning different categories in your life.
There are so many ways to organize and plan in your Erin Condren planner whether it's as a fitness and health planner, baby planner, memory planner or just a regular daily planner. I hope these ideas helped you to decide on how you want to make your planner work for you!
If you don't have an ECLP yet you can use this link here for $10 off your first purchase!