Since I have stared journaling in my FoxiDori, I desperately needed some cute photos of our everyday lives. I take so many on my phone and have them on iCloud but I didn't really want to wait until I had time to find or make a instax template and drag and drop my photos in. My kids rarely let me get on the computer so I had to find a way to do it on my phone! I use an iPhone and I'm not sure if these apps would be available or not on android platforms.
What you'll need:
A phone capable of AirPrint
A wireless printer
4×6 photo paper
Scissors
How to:
First take your pictures or you can do it directly in the Instants App. Create your Polaroid picture and choose your filter. Be sure to use the 4th Polaroid mode as shown below (it will fit the 4×6 photos better)
I save it as compressed since they are tiny anyways.
After that just click on the square with the down arrow button to save it to your photo album. Repeat these steps for at least 4 photos.
After saving all 4 Polaroids open up your PicStitch app.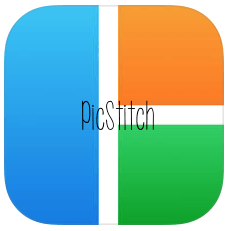 In this app you can easily choose your layout and change the aspect size. In order to fit 4 Polaroids perfectly on a 4×6 photo choose the 4 square layout, and change the aspect to 4×6.
Then click on each square and insert each Polaroid picture one by one from your photo album. & save this picture to your album.
Printing
Now that we have our photo saved the next step is printing it correctly.
First go to your printer and change the paper size to 4×6 and place your 4×6 photo papers into the paper tray.
Then use your phone and open up that picture with the 4 Polaroids you've just made. Click on the square button with the up arrow to share it. And click on the printer icon to print it. Select your air print printer and print!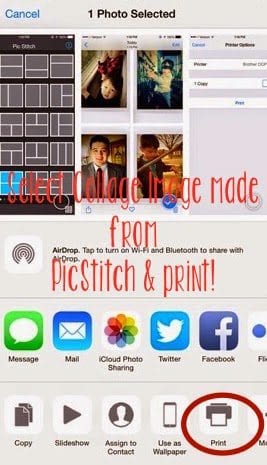 You should have a 4×6 photo like this:
Then just take your scissors and cut out each Polaroid picture and ta-da! Your very own instax pictures!! Minus the cost of the instax camera or instax share printer and film!
I hope you enjoyed this tutorial and enjoy capturing memories for your journal!
UPDATE: If you'd like even smaller Polaroid photos you can either do the above steps (before printing) 4 times again and then create another collage with those 4 collages to have a total of 16 mini Polaroids! I wanted to see if they'd fit in the Erin Condren boxes so I tested it out and they do! Or you can make your 16 Polaroids first, and then find a layout in the pict stitch app with 16 squares in the 4×6 aspect.
This is what it would print out like on a 4X6 photo.
I take a million pictures a day and I can't journal every single picture I take in a day or there'd be no room to write so I thought I'd make mini photos and just stick them in my ECLP since I wasn't using it at the moment.
And this is how I'm using it in my Erin Condren Planner
Not a lot of writing since I use my midori for journaling. Just a place to remember every day's photos.