Different Planners for Different Uses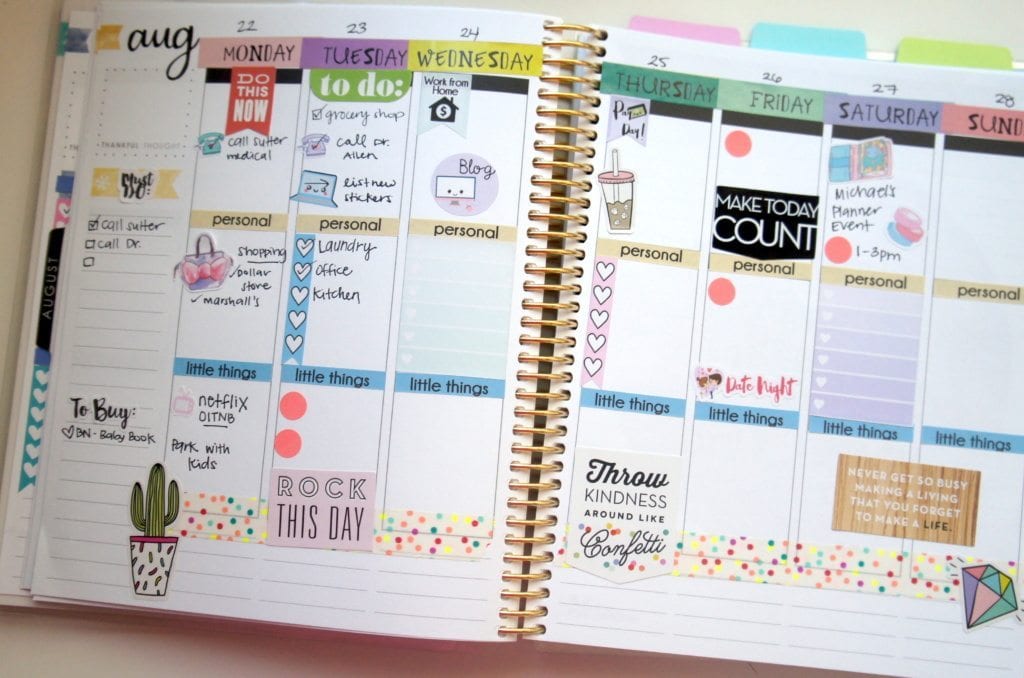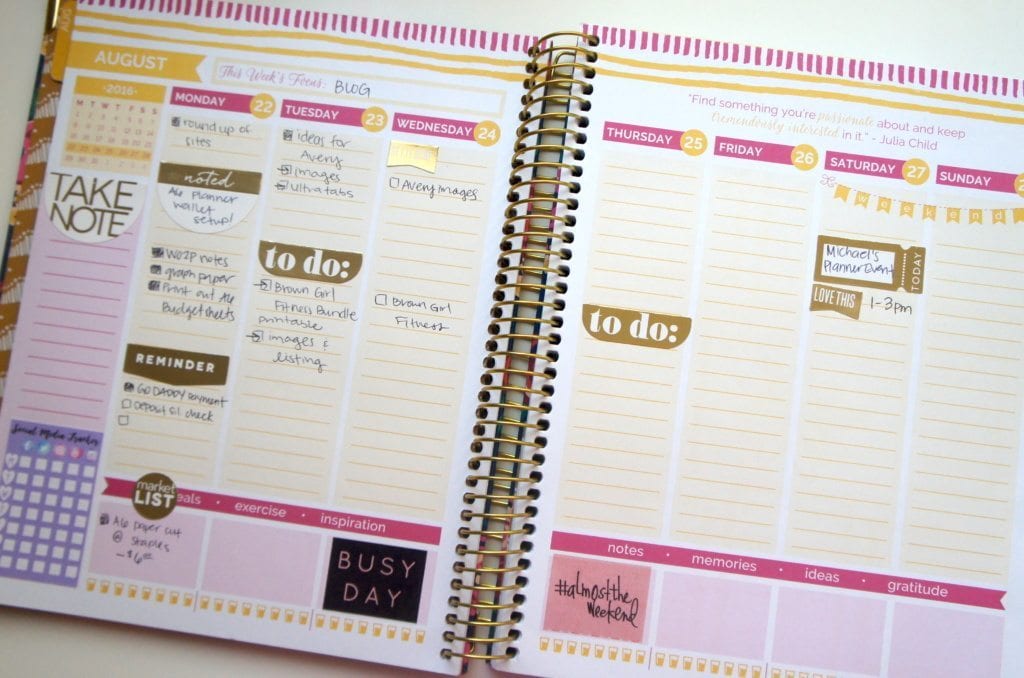 Ever since I've separated my planners tasks I realized that I was just doing way too much for my business and way too little for my family (the other planners I use are more for memory keeping rather than planning). I'm now able to see the balance I need for my home and work. I was spending 8+ hours a day on social media, blogging, designing and not cooking, cleaning and doing activities with my boys.
I try my best to not include the same things in both planners unless it's an event or somewhere I need to be. In my home planner (Erin Condren) I usually am vague about what I plan for my business so sometimes you'll just see a sticker for "Blog" or "Etsy" and then I would go more into detail about what I need to do for my blog or etsy in my Blog/Etsy Planner (Bloom Vision Planner).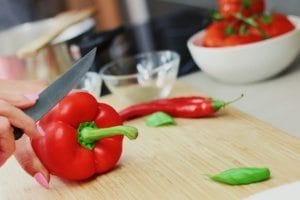 Now that I have two separate planners for each I am able to plan just enough things for both. At first my home planner was basically empty because I didn't plan for cleaning, cooking, and teaching/playing my kids. I always just did the minimal amount to get it done quickly so I can get back to work. I realized that at the end of each day, this imbalance made me feel guilty and become a bit depressed for a while. So how does one overcome this?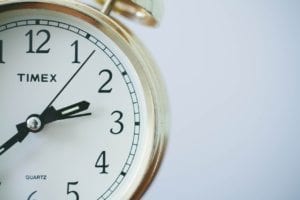 Time Management
When planning think about how much time it would take to do that task and be aware of getting lost or losing track of time. When I am working on my blog or designing I set a timer on my computer to go off, the app I use is called "Alinof Timer" which is free in the app store. Once that timer is up I have to put it down and continue it later, no matter what.
I usually set aside a couple of hours in the morning (before the kids wake up) then an hour in the afternoon (while the kids nap) and an hour in the evening (either just before bedtime or when the kids are asleep). I hate having to split up my time because I love getting things done in one big lump, but it's the only way I can balance my life of being at stay at home working mom.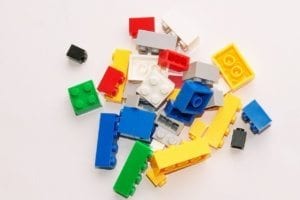 I am the type that always have ideas and tasks to do on my mind, and likes to get it all done right away. But my husband reminds me everyday that I can always do it another day. This is why this quote really hits me and hope it will help you to slow down and smell the roses too. "You can do anything, but not everything".

Finding Balance
Using multiple planners is a great way to separate your work and personal life. Separating your tasks can help you find that perfect balance and enjoy your life while still getting things done.
You can use multiple planners to keep track of your work, school, business, blog, journaling, health/fitness, finances, and more!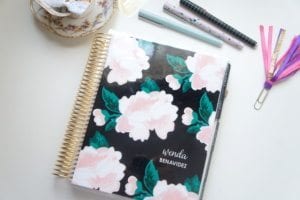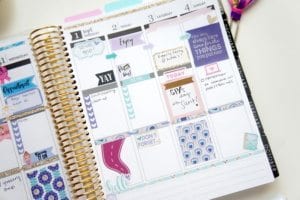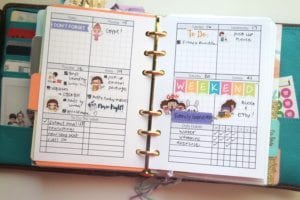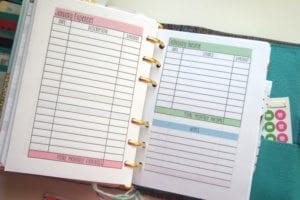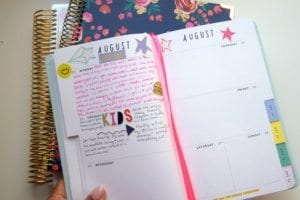 Here is a breakdown of all the planners I am using currently and what I am using them for:
Van Der Spek A6 Ring Sized Binder – My everyday carry – includes appointments, habit trackers, financial tracker, & a daily to do planner
Erin Condren Vertical Neutral – Home & Family/Memory Planner – includes calendar, kids activities, chores etc.. I also like to add pictures of everyday moments and events so I can look back and remember what happened on that specific day or week.
Bloom Vision Planner – Blog/Etsy/Social Media Planner – includes scheduled posts, emails, things to do for each social media site
Bando Small Agenda – Daily Journal – includes daily snippets of the day, and personal feelings/happenings of the day.
FoxyFix Regular –Travel Journal – includes pictures, notes and memorabilia from all of our vacations and trips. Love the booklets so I can easily archive them every month.
Each planner serves a different purpose and is totally different from the rest. I love the variety that each planner gives me to plan for that specific purpose.
However I am not saying that you need multiple planners. It is all in your preference. I would love to be able to keep track of everything in one planner. However, I've tried before and it always just looked so cluttered. I also wanted to keep my business planner private since I track a lot of private information. For example, my supplies, suppliers, income, expenses and such are things I wouldn't want to share publicly. So you'll see that I typically only post my home and family planner in my social media sites.
If you need help with how to use multiple planners check my post here or watch my_planner's video! She has great tips and explains everything perfectly!