Tips On How To Update Your Home To Make Your Space Feel New Again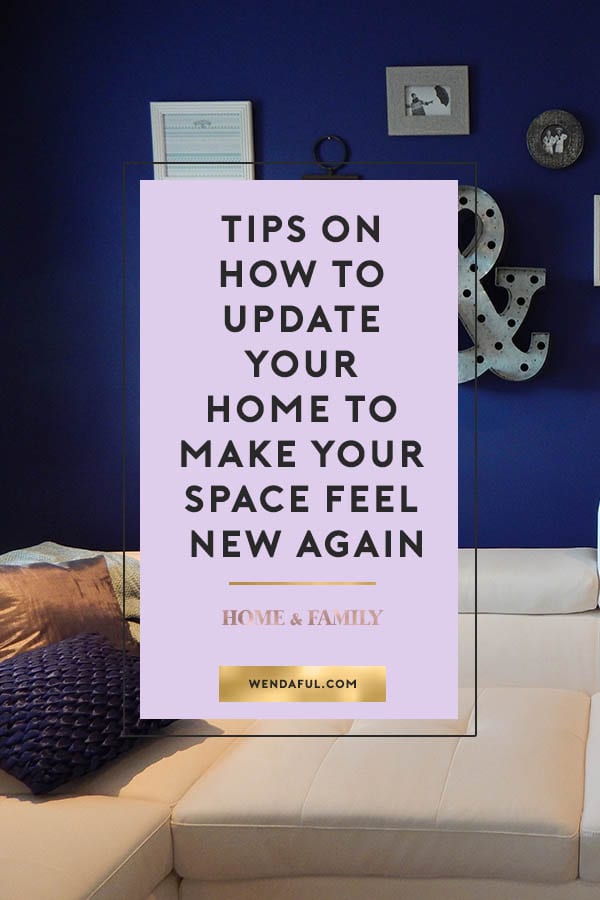 I don't know about you, but I have a clear picture of my ideal home. In my mind, I know exactly what I want to see in my spaces and how awesome I want them to be. Despite how good and awesome I make them look today, I will still wake up a couple of weeks later thinking that my home has lost its appeal, it now feels stale and makes me wanna move. I love writing posts about my home because it's where I spend the majority of my time, or rather all of my time. See here for how to start decluttering now, or here to learn how to keep your house clean!
Most of us feel this way, and to be fair, moving is not always the best option. Shopping can't always solve it either because you will still wake up a few weeks from now feeling that you need to shop more.
Whenever you feel that your home is beginning to lose its appeal and looks old and stale, consider some home maintenance and organizing to show off what you have in the best possible light. You can rejuvenate your home after you made some few adjustments. In fact, it is possible to make your home as good as new after giving what you already have a little extra TLC. You will see that the craving to move or add some new stuff will begin to fade.
In this article, you will learn how to create a whole new appearance to a stale home by adding new features, reorganizing your home, and improving on what you already have.
Give Your Entrance a Makeover
The front entrance should be your first target. Start by painting the front door with gloss, exterior paint. The objective here is to make the front door stand out as the focal point for your home.
Don't just paint with any color; choose a vibrant color like red or something close to that, this will give your entrance maximum visual appeal. You are not done yet; consider changing the door knob in place with a new brushed-nickel doorknob set, kick plate and door knocker. Finally, amplify the prominence of your entrance by placing a 4-foot, potted topiary on each side of the front door. Don't forget to place a colorful-designed doormat before the door.
If you have the money, add new light fixtures to the entrance to act as a compliment to the design you have in place.
Give the Upholstery a New Look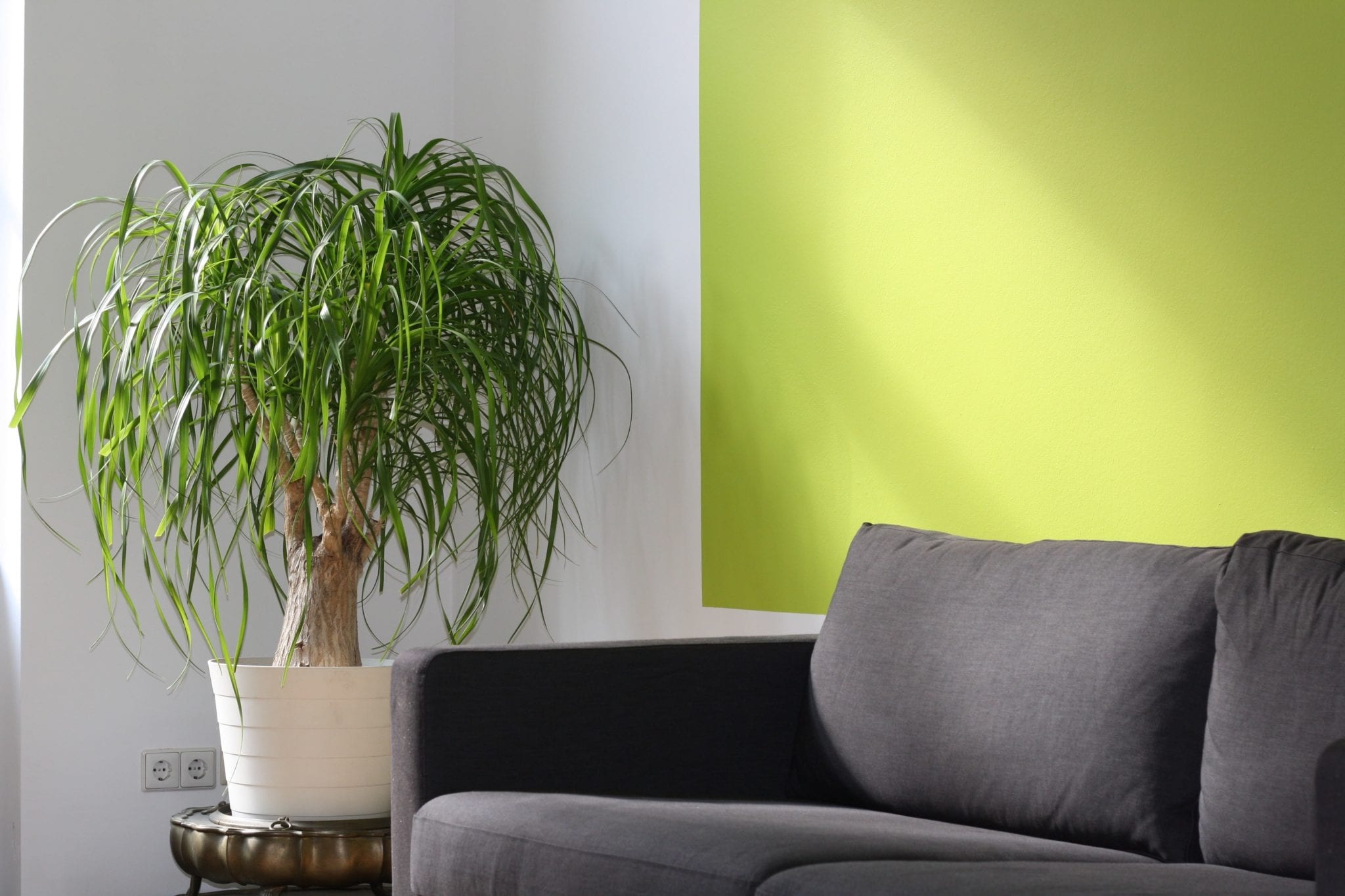 If it has been long since you maintained your upholstery, doing so now can make it look as good as new. Vacuum the fabric, clean the spills, and check if there are small tears that need mending. A good idea to keep things fresh is to rotate cushions each time you clean the living room.
If you are dealing with a stubborn stain, get a stain remover or hydrogen peroxide and treat the stain repeatedly until it fades.
Update Your Bedroom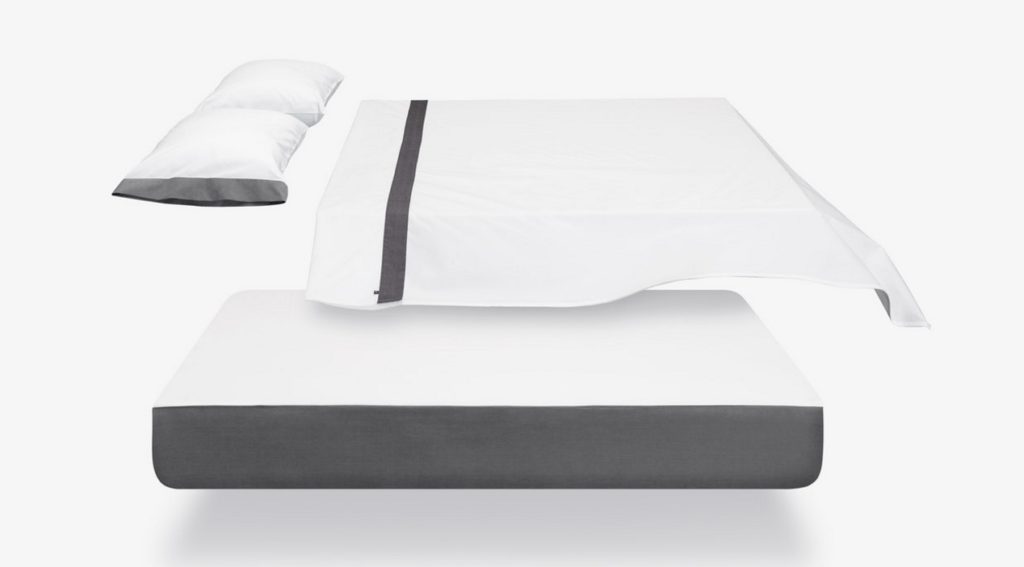 Clean your mattress, or get a new one if it's really out of shape. If you want to update the look and feel of your bedroom consider buying new sheets. I have been really into minimalistic sheets to keep the bedroom looking fresh and clean.
If you have old pillows, it may be time to update them too. A good pillow is also important for a good night's sleep. If yours are old, stained, and doesn't have a shape anymore consider updating it! Casper pillows are a great option, they are soft and supportive.
Add Throw Pillows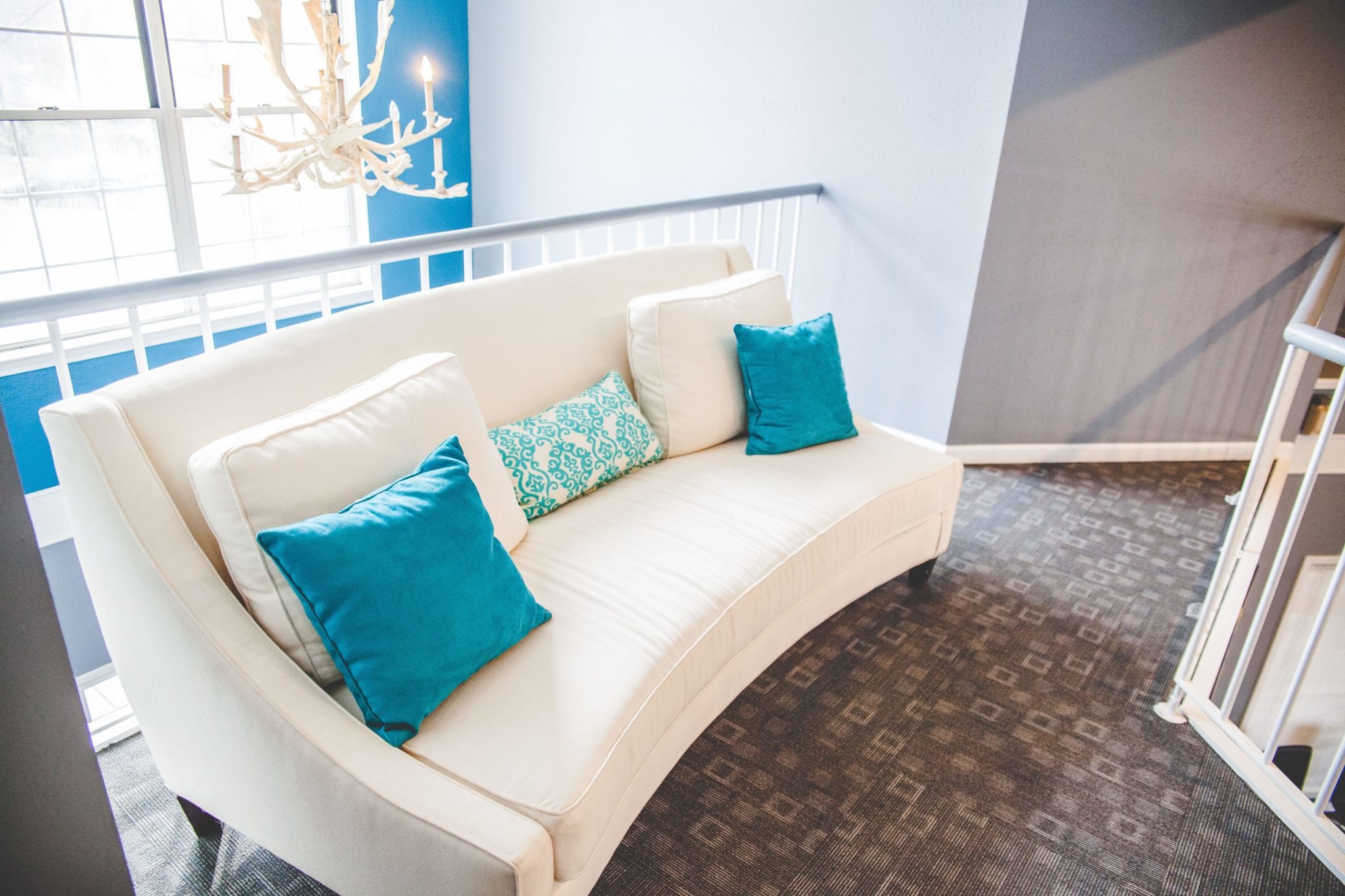 Whenever I feel like my living room is getting boring, I simply change out my throw pillows. Currently, I am using 2 floral pillows from Erin Condren. I love how these pillows never look worn or out of shape. I had to replace my old teal ones because they started looking droopy.
Get New Artwork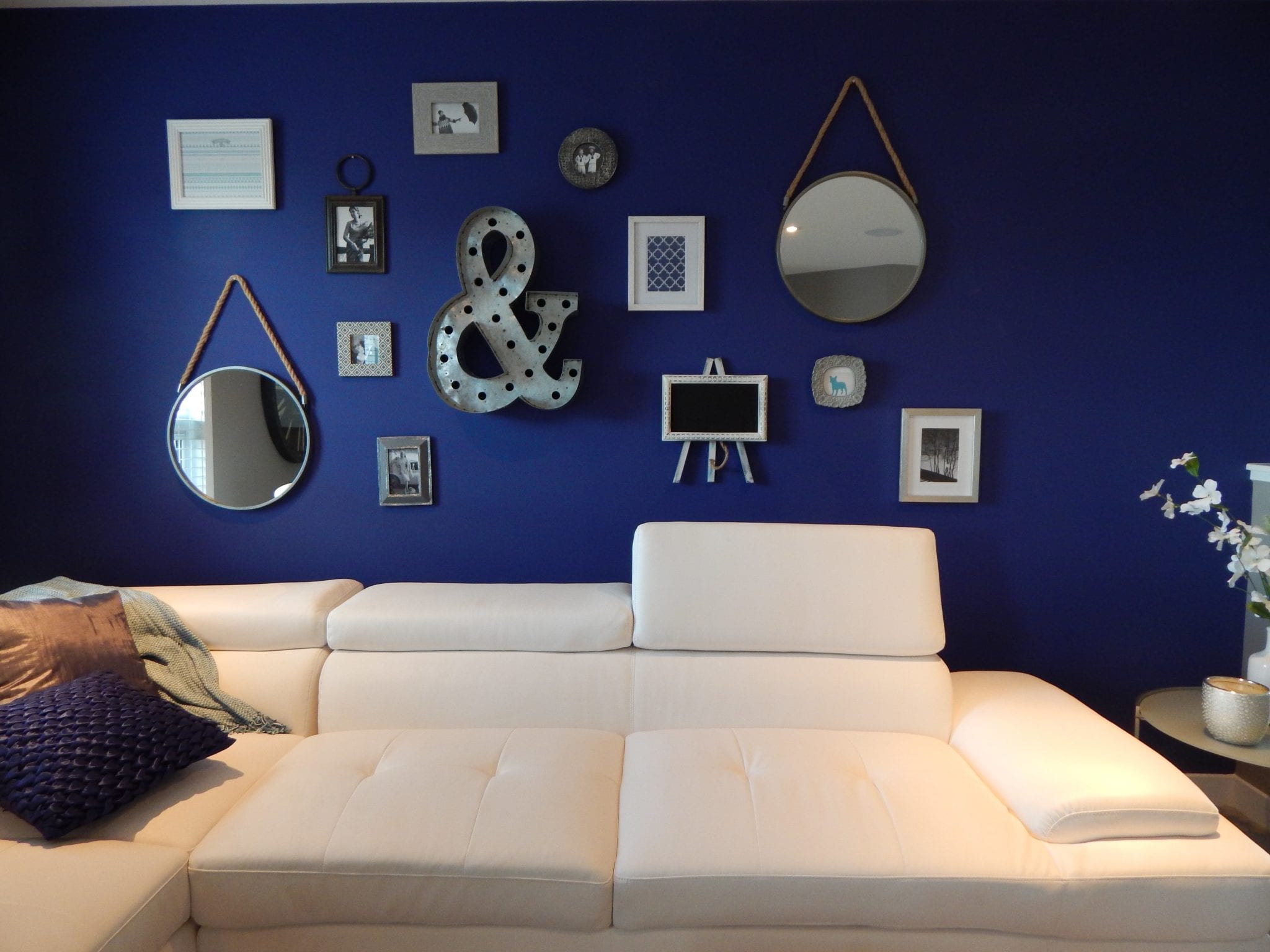 Change out the whole theme of your house. My husband's grandma does this often. Every time we visit it's like walking into a brand new home. She changes out all the artwork in her bathroom and living room. They always have a new theme and it always looks great. Switching the artwork int he home can be quite expensive though, but I think she shops a lot at thrift stores – a great place for unique artwork! In the bathroom, she even switches out the towels and shower curtains to match the decor.
Switch Out Your Rugs and Curtains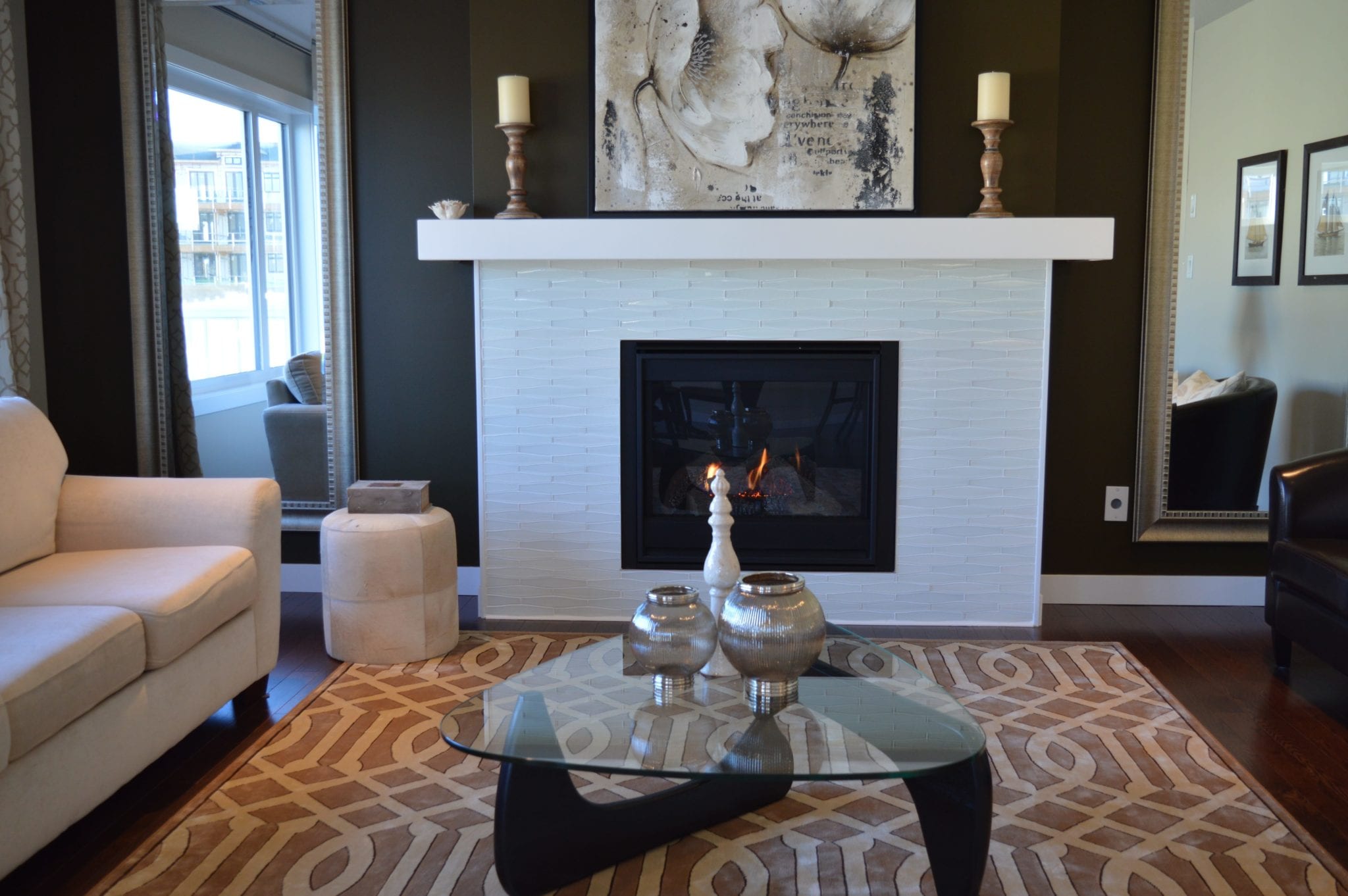 Rugs are great; they can add warmth to your home. A great design will make your room pop too! Same goes for curtains! These are big pieces in the home that can dramatically change the look and feel of your home.
On the other hand, they can collect dust and dirt, making your home feel stuffy and unappealing. Moreover, if you have large rugs, they often end up curled around the edges, looking worn and shabby. They are not easy to clean either. If you wash your small rugs, they will never come out in the same state you put them in. Consider changing the rug entirely if they seem too old now.
Add Plants and Flowers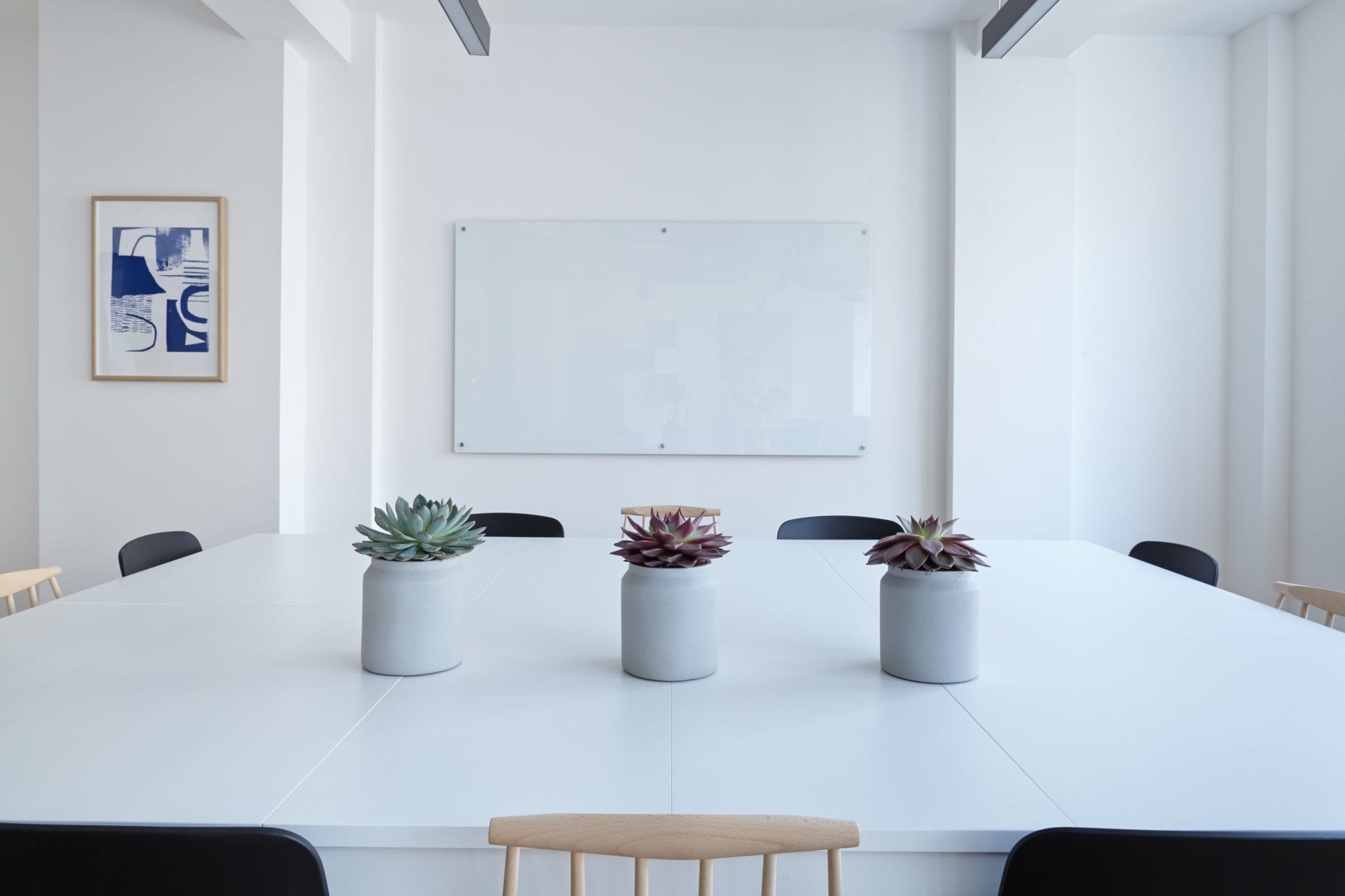 You can make a great difference if you add plants or flowers to your space. This will make your space feel clean, open, nice, and even be inspiring when you think about the little pots breathing in the sunlight and air. I personally love succulents because they require little attention.  You will feel accomplished, peaceful, and proud when leave them being beautiful on your window sill.
Make Your Furniture Gleam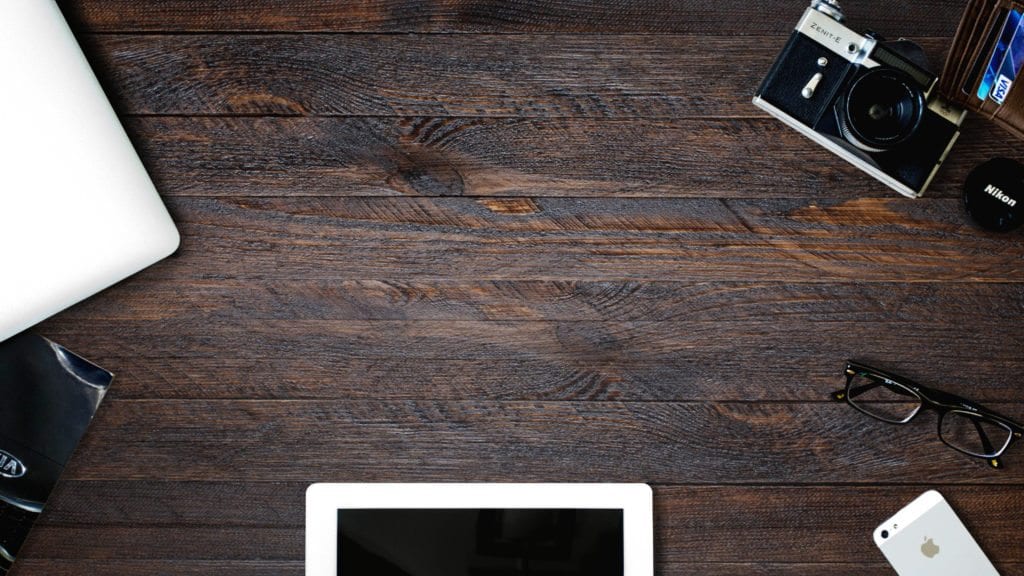 When was the last time you polished your wood furniture? If you can't remember, maybe that's the reason your home is now feeling a stale. Doing so now will definitely make you wonder why you haven't done it sooner.
The type of polish you will use will depend on the type of finish on your furniture. Use a furniture paste or wax on finished wood pieces and oil on mid century teak pieces. Make sure you read and understand directions thoroughly before trying out any new product.
If you can afford it, try updating your coffee table or end tables. I love updating a new piece of furniture to make my home feel new again.
Clear the Counters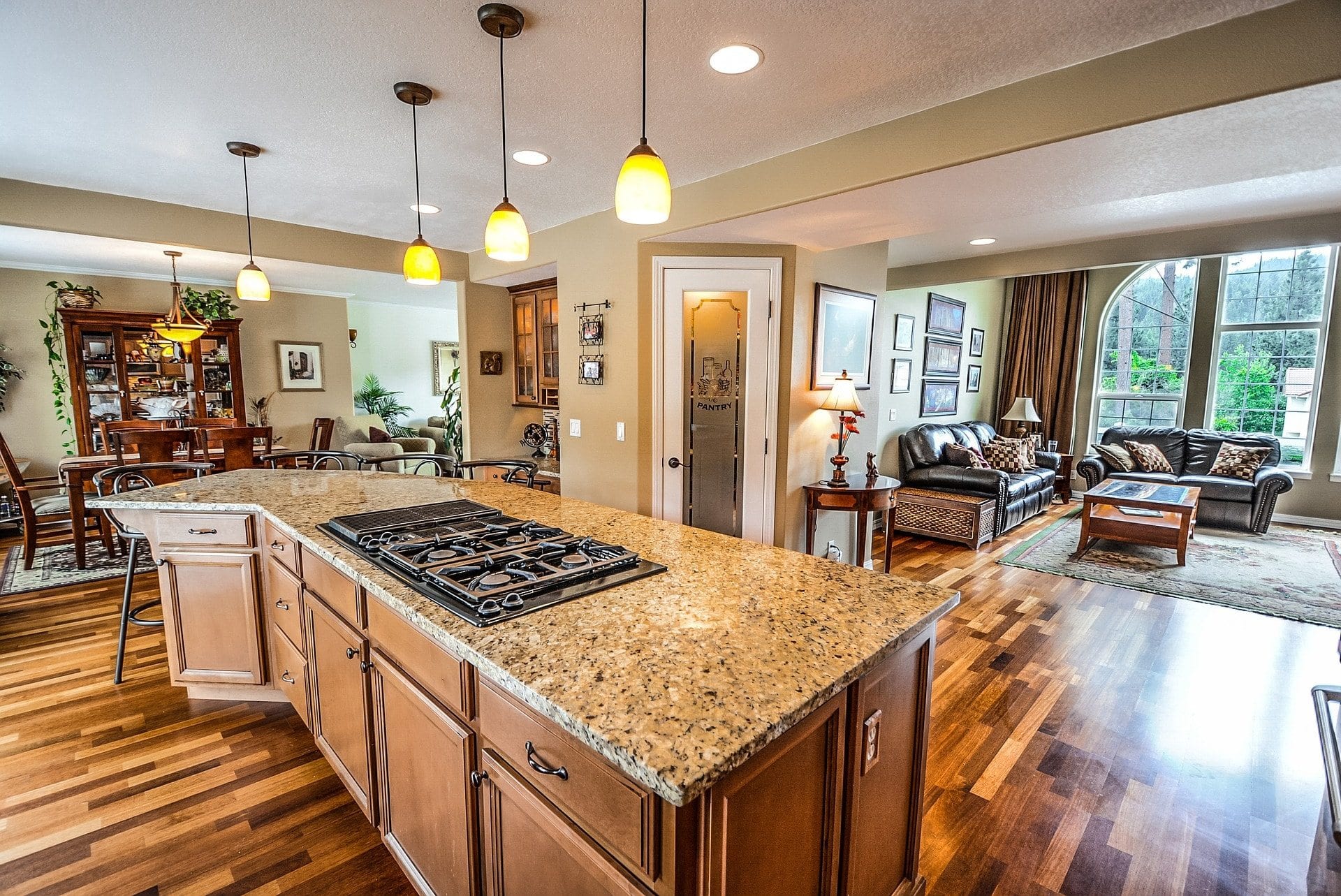 Your kitchen counter is one of the biggest clutter zones. You can instantly transform your whole living space just by decluttering it. If there is paperwork you need to handle, appliances that are piled up or dishes and other items that need attention, stop postponing and take care of them immediately.  Get the clutter off the counter and arrange them in their proper places. You will be amazed how your kitchen will quickly feel more clean and open again.
Clear Out the "I Might Need this Someday" Items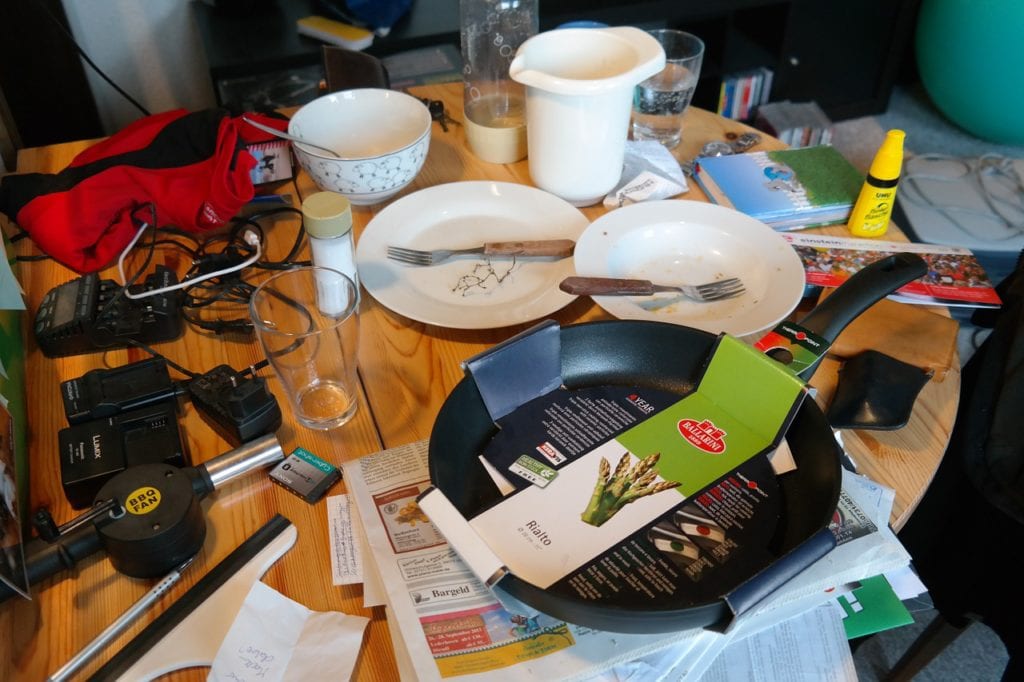 Chances are you won't need them. No need holding onto those items, whether it is a board game, a kitchen appliance, or something from your great grandmother, getting rid of them will make your place feel more free from junk.
Clean out the Closet 

Take a long and hard look at your wardrobe, there's no reason to hold on to clothing items that you'll never wear. You can be able to make your space more open again when you remove items you don't need. You can donate or recycle them to free up valuable storage space.
Ditch the Gifts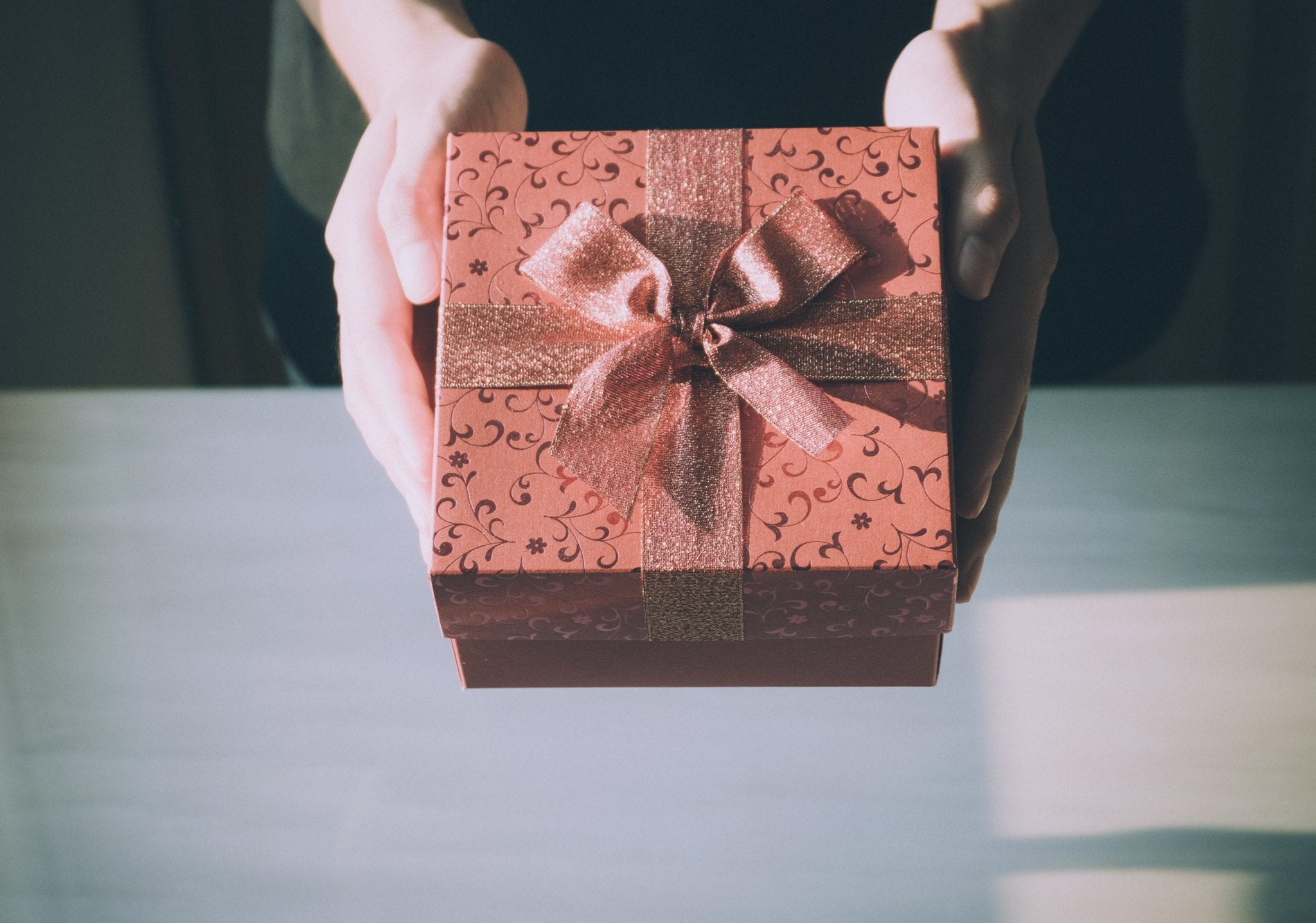 There is always that one gift or even gifts that we refuse to throw away because of guilt or shame. It is time you ditch the nostalgia by ditching the gift. They are only taking up extra space, especially when you don't see any need for them.  You may feel less guilty if you donate them or give them out as gifts.
Get Rid of Dated Fixtures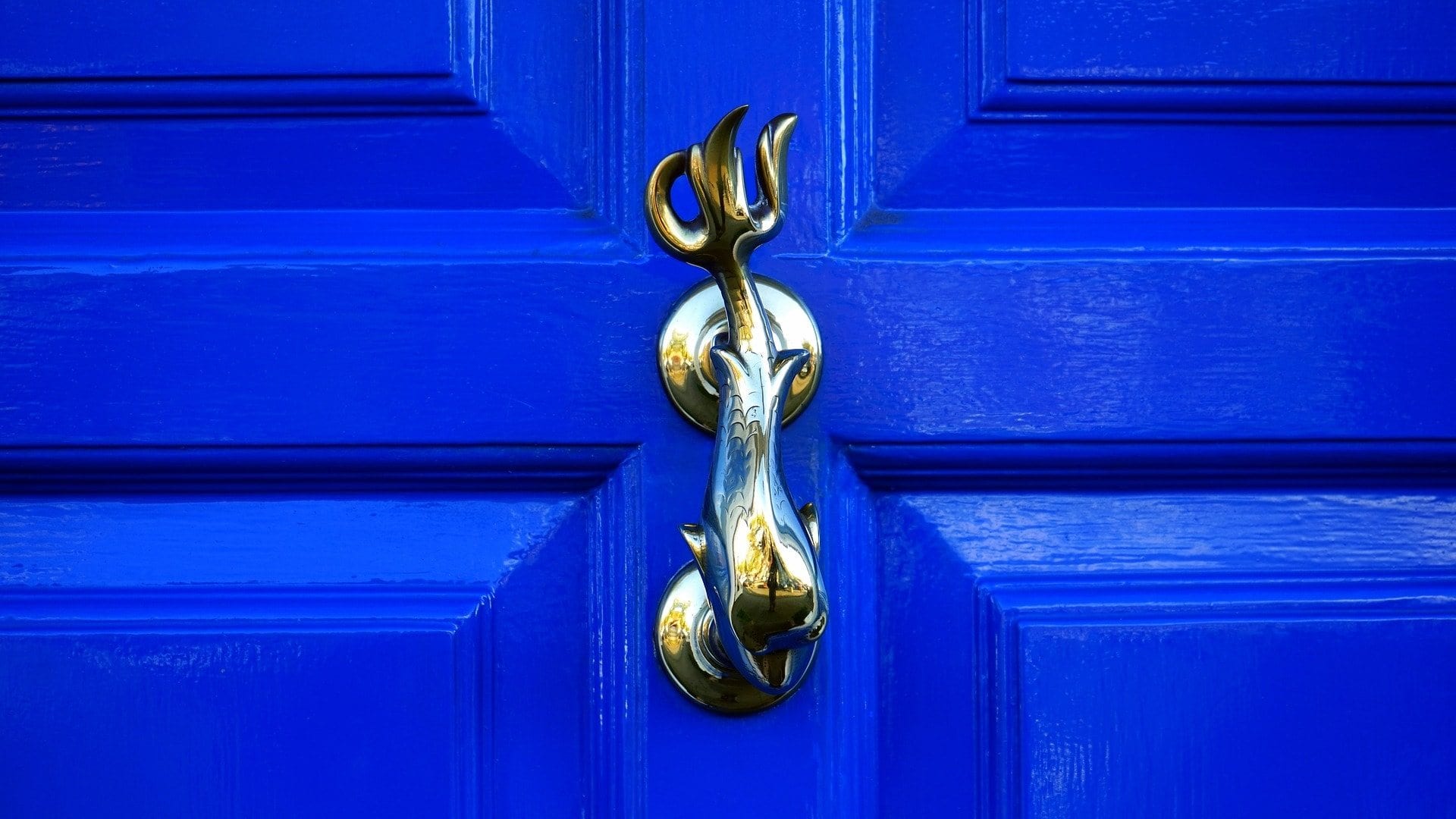 Another easy way to make your home feel as good as new is to update lights and hardware. Try changing out the cabinets' hardware, door handles, or light fixtures. These little things can instantly make your home feel luxurious and new again!
I hope these tips helped you to make your home feel new again. I am all about change, but instead of moving every time I get bored of my home, these are the things I do to shake things up.