I had to make my own planner stickers because the ones that came with my Erin Condren planner was not very suitable to my life style, I definitely do not party as often as they think, and I probably won't be going to Vegas anytime soon.
I made one that is perfect for people like me, a stay at home mom. Here is a preview of the stickers:
I printed these out on card stock, cut them into strips and rolled them through my sticker machine (Xyron 250) and have them in my zipper pouch ready to cut and paste into my weekly boxes.
These stickers include:
H2O – to track your water intake
Laundry Days – a never ending story
Appointments – for doctors, or anything really with space for who and time!
Workouts – got to stay in shape
Grocery Shopping
To Buy – for lists (I put these on the side)
Mommy Time – We all need our own time alone
To Write – snail mailing or RAKs!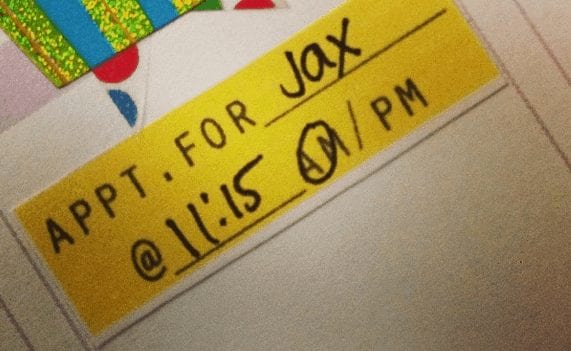 Here is an example of one of the appointment stickers in my erin condren box!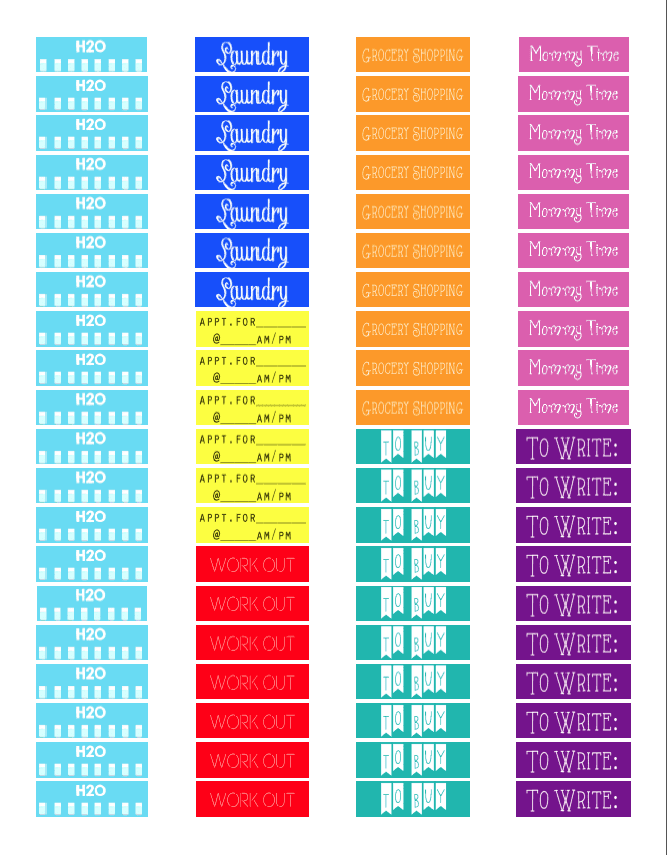 preview of the rest of the planner stickers!
DOWNLOAD HERE:
For more stickers check these ones out:
Erin Condren Horizontal Planner Stickers
Please do NOT share the actual file or file link. Instead send your friends here to download my free printables, thanks
Enjoy!
Be on the lookout for more planner stickers  !
PLANNING STICKER TOOLS