A lot of people were confused when I switched to iPad/Tablet Digital Planning, and didn't know that it was simply a PDF that you can write or type on. It doesn't connect to your Google Calendar, Apple Calendar or Outlook Calendar. And so they asked me if there was something else. And I am happy to let you know that YES! There is, it's called Artful Agenda!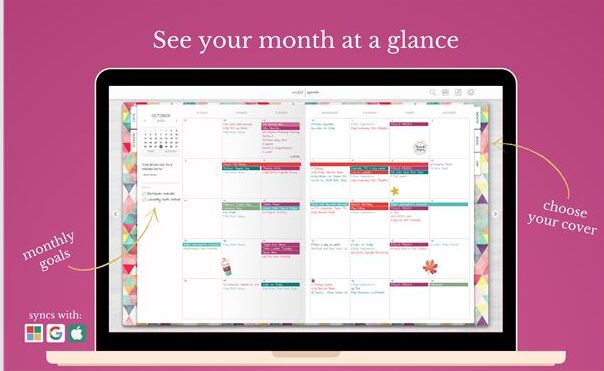 If you follow me you might have seen this post : A Planner App for Digital Lovers: Artful Agenda.
I am a digital planner convert and have been loving it. If youre looking for reasons to switch check out this post: 5 Reasons Why I'm Switching from Paper Planning to Digital Planning
& Finally check out this post for help with setting up Google Calendar so it can sync with your Artful Agenda seamlessly: How to Make the Most Out of Your Google Calendar
What is Artful Agenda & How is Different from Digital/iPad Planning?
Artful Agenda is an amazing app that looks like a paper planner with the tabs, the paper, and the cute covers and stickers, but it's purely digital! You can connect your online calendars and it will show up in Artful Agenda. They have mobile apps for your phone, tablet and a web version for your computer.
Unlike digital planners, like the one I sell in my shop, these cannot be written on, and you cannot add your own stickers or images. But they do provide lots of hand drawn stickers for you! Although you can't write directly on it, they do have the option where you can change the handwriting on your planner.
It's an app that you can type in. Similar to Google Calendar, except this app includes all sorts of lists, monthly goals, weekly goals, priority lists, other to do lists, meals and even a water tracker! With this app you won't have to worry about writing a task on your weekly and daily tasks. If you schedule it on a day, it will automatically show up in the monhtly, weekly and daily planners! In the daily planner you have the option to customize one of the list sections too! I've seen people use it as a gratitude area, notes, but I personally use it for recurring tasks. I love that it auto-populates for me without having to write it over and over again.
They also provide lots of designs for covers and you can change them anytime you want.
Sub-Calendars & Custom Colors
If you're like me and love sub-calendars in Google Calendar, this app is going to be your favorite! You can even assign a color using hex codes to each of the calendars you add. & Just like Google Calendar, you can toggle on and off the calendars to see what you want or need.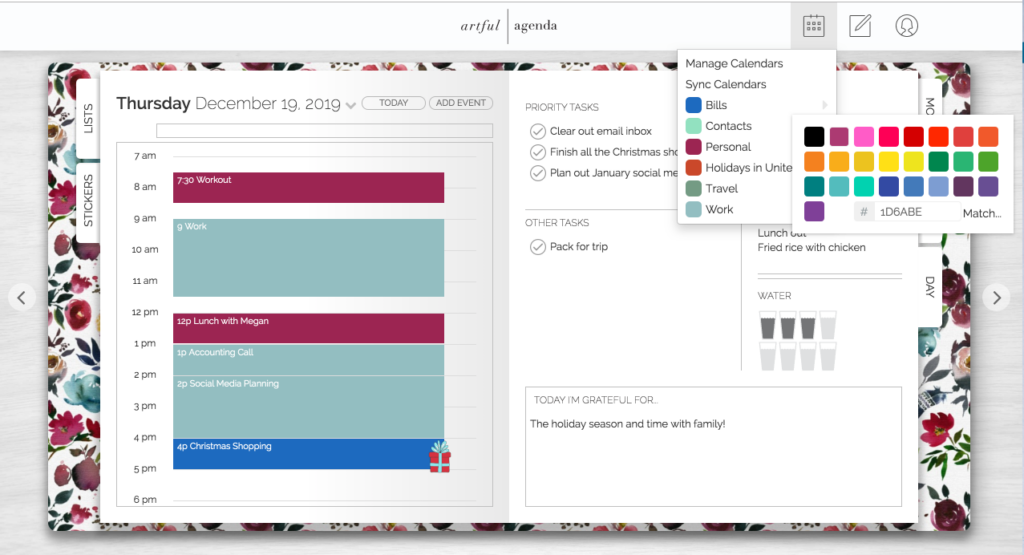 Lifestyle Planning
I love that aside from calendar planning, they have space for writing your weekly goals, weekly meals, priority lists for the day, other tasks, water tracking, and a custom section you can use for anything (think of a gratitude section, recurring tasks, expenses for the day or anything else!)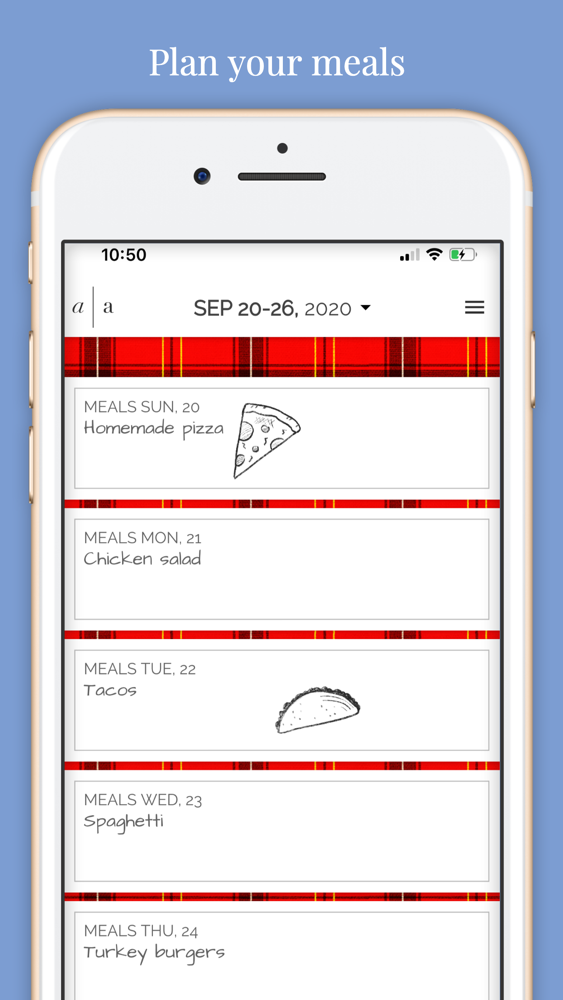 Auto-Syncing & Scheduling Tasks
The coolest thing is that every task you write is automatically filled in when you switch from the weekly tab to the daily tab.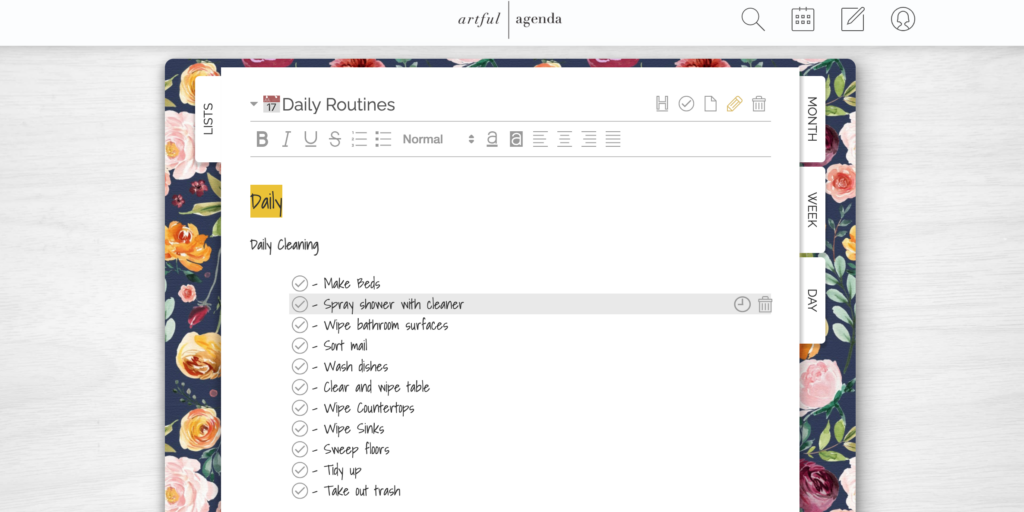 The lists section is great! You can make as many lists as you need, and they have a clock so you can assign those to a day if you need. You can assign tasks from your lists and schedule them and they will pop up in your weekly and daily tasks. I love that it is all synced! You can customize headers and colors and make numbered or bulleted lists.  I love using them for checklists that I can assign to a certain day, for example I have a monthly cleaning checklist on there, a christmas gift list, free printable ideas, blog post ideas, a 10 minute planner, brain dumping  tasks and more!
Repeating & Roll-Over Tasks
I joined them a year ago, and they have made some major upgrades to their app!
iPad/Tablet Version – Before the tablet version just looked like the regular phone version, but now it has the open book layout like the web version. This is great for people who want to try out digital planning on an iPad but still want their calendars connected.
New roll-over tasks – If you didn't get to a finish a task, it will automatically move to the next day and the next until it is checked off! It shows up in your weekly and daily sections!
New notifications – now you can get notifications for your events
I love this app and thought since it's the holiday season I would gift this to one of my readers. However, if you want to get started now then just head on over to http://bit.ly/artfulagendaaff 
Join the Giveaway!
I am giving away 1 full year subscription for Artful Agenda! 
The winner will get a code to redeem their subscription. Enter the giveaway by 12/24/2020 Midnight!