How's quarantine life treating you? For me, honestly, some days are great, other days however, can be quite chaotic. With park playgrounds closed, most trails around me looking pretty packed, and not being able to go on a shopping trip with the family, life and working at home with kids is getting hard.
Not to worry though, my husband and I have been managing our routines and plans well. We aren't new to the remote working, so working from home and coordinating our schedules have always been easy. However our older boys aren't as quiet and easy to care for as when they were toddlers. You would think they'd be easier once they got older, right? But nope. These boys are rambunctious when they don't have to go to school all morning. They are only about 1.5 years apart and they are always wrestling, jumping around, chasing each other, screaming and fighting. Sometimes our daughter joins them too. If I can keep them busy we can all stay a little sane. So having time blocks of our routines to let everyone know what we should be doing when is so imperative to our quarantine schedule.
Our routines are more of a guideline and not really scheduled to the minute (though I did provide time as a guide). This way, if our our plans don't go accordingly, we try not to get stressed out and can pick up where we left off.
Since we still have online learning for the boys it was important for us to still try and wake up and go to bed at a similar schedule to when we were in school. However I did push it back an hour because I'm tired and could use the extra hour of quiet time in the mornings. Plus school at 7:43am is just too early especially when we're home all day!
How we've been getting the kids to release their energy:
Since trails seems so packed these days, especially on weekends, now we just walk around our neighborhood. It's pretty deserted and the kids get to ride their bikes and release some of their energy.
My husband also takes the older boys around for a couple of miles while he runs so they are so tired by the time they get back.
I also added a small trampoline in their bedroom that we've had in storage for a while.
That with daily PE/GoNoodle activities, and they're pretty much pooped by the end of the day.
Screen Time Rules:
We've set up new rules and routines around the house, and are more lenient with screen time. As much as I know how bad more than 2 hours of screen time a day for kids is (as our Pediatrician has reminded us of multiple times), it really helps both me and husband stay sane and get our work done.
However, we do try our best still so they're not video game zombies all day. I also have been hooked on
Animal crossing
, so we've all been playing together hah!
Here are some ways we manage screen time:
We like to break it up throughout the day so they're not playing constantly.
We have rules for when they can play and when they have to stop.
They can't play if they haven't done their chores
On school days they cannot play until after "school" which for us is 2:00pm.
I've also set up screen time limits on all of their devices, so once it's up they have to go find something else to do. You can do this by going into the settings and setting it up with your own passcode which can be different from the device's passcode! I thank my sister-in-law for letting me know about this trick!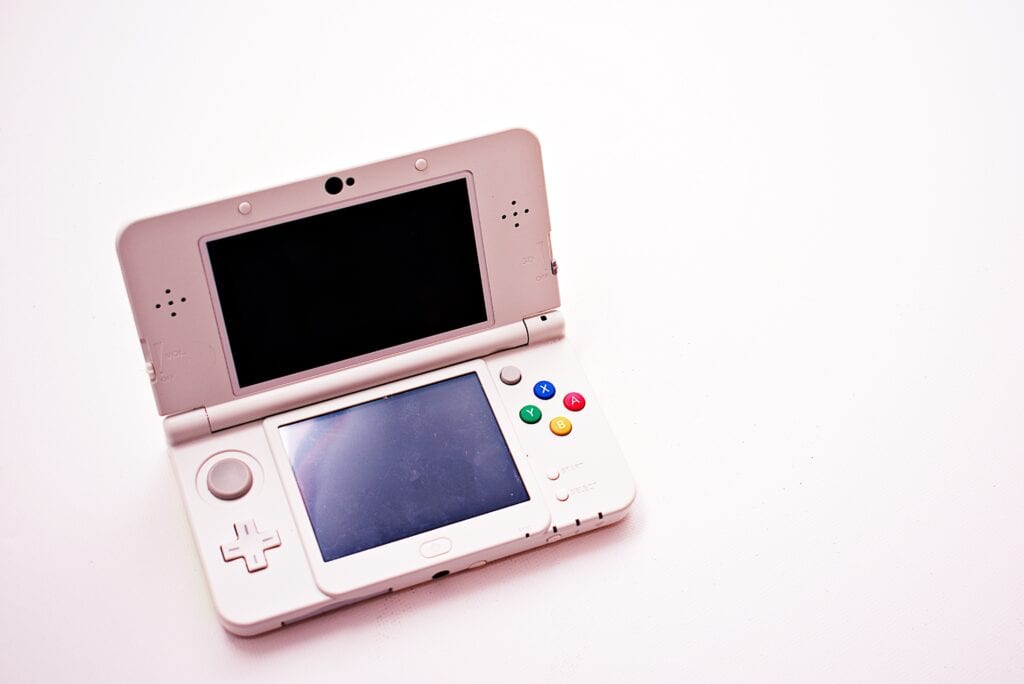 Setting these boundaries and rules beforehand has really helped us to manage our days better.
We also use Google Home for timers and to remind us of our activities at each time when it's breakfast time, snack/recess,  lunch time, and dinner time. This helps to make sure we all stop and get together
Our morning routine is so important.
It sets us up for a successful day and ensures we get time to ourselves. Let me just show you what a typical quarantine day looks for us by sharing with our time blocked routines
Morning Routine (7am-9am)
7:00am – my husband and I wake up, make coffee, brush my teeth and wash my face, then relax together before our crazy day
7:30am – the kids start waking up and my husband starts working in the office
8:00am – we all eat breakfast
8:30am – the kids and I do a quick clean if it's messy, kids usually the empty dishwasher
9:00am – we start school
Morning School Routine (9am-2pm)
I have two boys in school, a 2nd grader and a Kindergartener. Our school day routine was adjusted to the teachers' curriculum, thanks to our teachers for setting it up for us! It really made things so much easier. The kids are pretty independent learners. They can usually do math, reading and social sciences on their own pretty easily. After I showed them where to do their online learning, they pretty much were set. I only have to help them when it comes time for writing.
During this time, my 3-year-old daughter usually does her own "homework" alongside her brothers. I printed a bunch of ABC activities and worksheets for her and she does about 3-5 per day. She is pretty independent too, and if she gets bored of her work she would draw play with stickers, read books or play with her toys quietly. Her favorite is her kitchen and ice cream set. Some days she would also play ABC mouse since the school gave us all a free account! She's starting to nap less so some days she would nap but most days she doesn't.
I also bought the kids notebooks and folders to organize their work. I gave each of them one notebook for writing and math, and a folder so they can keep all their work in them. This makes it so much easier to organize all the paperwork. For the first week I was actually throwing out their worksheets after they did them (they were just ones I printed out on my own and had them do to pass time), but then the teachers wanted us to send them pictures or scans of the work they've been doing! So I felt bad for throwing them out and had to come up with a system to organize their work better so I can share them with their teachers. So here is the school routine:
8:50am – I get the kids settled and ready on their computers or whatever work they need to be doing
9:00am – Math | this is when I do my daily workout (I use an app called FitOn – it's completely free, and I never get bored because there's so many videos)
9:30am – Reading/ELA | this is when I shower and get dressed, my daughter likes to join me in getting ready with her little vanity set.
10:00am – Writing/ELA – I typically have to help them with this
10:30am – Break/recess/snacks – we typically like to get some fresh air, go for a walk, play with bubbles or chalk etc.
11:00am – Social Sciences/Videos | this is when I would start working on my blog tasks | my daughter usually plays quietly or reads
11:30am – Arts/Crafts – we all do this together. We've been loving the how to draw videos on youtube
12:00pm – PE/GoNoodle/Just Dance – all the kids do this together
12:30pm – Make & Eat Lunch
1:00pm – quiet reading time
Some days they'll have class meetings which can be in the mornings or afternoons, so we have to plan for those as well and adjust where necessary.
On weekends, we just make them read for 30 minutes. I've also been having them work on this quarantine journal I found through facebook from Long's Creations.
The link can be found here!
Afternoon Routine (2pm – 5pm)
In the afternoons, the kids have to do their chores before playing games. It will take them only about 20 minutes. I use our
Magnetic Chore Chart 
and that usually saves me time from telling them what they have to do. This is when I typically get the big chore of the day done. I have a weekly routine for my chores that I follow from
CleanMama's cleaning routine.
After they're all done they usually start playing Minecraft or Animal Crossing. Those are the only games they've been into. After I'm done I usually start to get some work done.
2:00pm – Chores/snacks
2:30pm – Screen time | my work tasks
3:30pm – This is when my husband usually ends working and takes over watching the kids while I work until almost dinner time | if I don't work then we all would just play together
4:00pm – My husband takes the kids for a bike ride/run, some days I join them if I don't have a lot of work to do which is usually every other day.
5:00pm – My husband starts making dinner, I probably only cook once a week every since the quarantine (so thankful for him cooking!)
5:30pm – we eat dinner
Evening/Night Routine (6pm – 11pm)
Finally in the evening, we always try to do some socializing either together or with friends and family. We'll all gather in the living room and play toys or video games together. Here is what it looks like:
6:00pm – after dinner clean up – wash dishes, pick up
6:15pm – call friends/family
6:30pm – video games, movie night, or play toys
7:45pm – kids take a bath | I take my bath and get into PJs too
8:15pm – I read to the kids a few books and they go to bed
8:30pm – My husband and I sit on the couch and relax. This is when I usually take 5 minutes to plan my next day.
9:00pm – We turn on the TV to watch our favorite shows
11:00pm – We head to bed
Some nights when the kids are still extra crazy we like to go on night drives. We would just drive around to calm them down look at the empty streets, drive by downtown, old town, and have conversations in the car. Do you do this too? We've been doing this for years because our kids usually fall asleep in the car after 10 minutes!
I hope that by seeing a typical schedule in my quarantine it will spark you to create your own routines. As much as I try to stick to this schedule, things happen, moods change and distractions arise that can come and derail it all. The important thing is that to just keep on going with whatever is supposed to happen next in your day. Never let one mishap determine the rest of your day. Give yourself grace and move on.
Working at Home with Kids Tips
Working at home with kids is a challenge, but possible. I've been doing it ever since my second son was born 6 years ago. My husband's previous job was actually a remote job too so we've both had some experience with working from home before this pandemic happened. The following are some tips we've come up with to help you transition and focus while working from home with your kids:
Set boundaries. Working from home can have so much freedom, yet that much freedom can be hard to know when to start and/or when to stop. So set your hours and tell yourself once it's 9am you have to start working. Or when it's 4:30pm, no more working. This will help to ensure your work/life balance isn't crossed and you won't feel overwhelmed or stressed. If you didn't finish a task at 4:30, just write down what you were working on and pick up on it first thing tomorrow. If you're the main caretaker for your kids like I am you're going to have to break up your work day. I set up two blocks in my day where I can work.
Have a specific work area. Set up a corner of your home where it's quiet. Put a small desk and your computer there. Make sure it's not near an area where there's heavy traffic. If you have an office make sure you can close the doors. If you have a spare room, try to use that area as your new office temporarily. Having a quiet area to work will help you stay focused and feel more like a work office.
Prepare the kids – Let them know when you will be working. Use a sign on your office door so they know not to bother you. Make sure they are fed, have received enough attention, and won't need you during your work hours.
Keep the kids busy and entertained. Depending on their age, you'll have to decide how to do that. Create quiet busy boxes so when you need quiet time you can just bust out one of these boxes and let them play quietly alone.

If you have babies maybe you can work during naps, baby wear them, or work while when they're on the swing, or in a bouncy chair.
If you have a toddler, use the busy boxes, let them play quietly in your office (I have a play kitchen in my office because my daughter likes to be near me), put on their favorite show or let them play online games.
If you have older children who are in school, make sure they're all set up for school and let them do their work while you do yours. Have them read or write stories. Let them watch educational videos or play video games with their friends.

Wake up early. If you absolutely cannot get work done while the kids are up, this may be your only other choice. Get up before the kids do and do your hardest most focused task during that time. Don't waste this time on responding to emails or other things that aren't important. Make sure every minute is spent on doing something that will really matter.
Prioritize your schedule. If your work is important you will prioritize time to work on it. Set those boundaries and rules to your family so they know and stick to it as best as you can. Don't let distractions make you procrastinate. Facebook, a phone call, an email, your new show released. It doesn't matter what it is, the point is that there are people and things that will try to distract you into procrastinating. If you let them.  Instead, make the important project you've been procrastinating on a priority and working on it first thing every morning.
Be aware of your distractions. Simply being more aware of what things, devices, and people tempt you to procrastinate is helpful. When you find yourself putting something off, look back and see if you can pinpoint what caused it. Then take action towards preventing it from happening in the future.

Plan the night before. A successful work day starts the night before. Before you call it a day, sit down and make a simple plan for what you want to get done the next day. Identify the three most important tasks. When you get up in the morning look at your list and work on these three most important tasks before you do anything else. This alone will make a huge difference in how your day goes, how productive you are, and it of course keeps you from procrastinating on those projects. Putting them off until the end of the day when you're too tired to do anything is no longer an option.

Ask for help. Have your partner watch them while you work and switch shifts. My husband sometimes takes a 30 minute break in the middle of his day so that's when I know I can hide out in the office to get my deep work done. Ask older siblings to help out with little things or to keep the little ones entertained.
Take breaks often. This is important! If you don't take breaks and the kids come for your attention you will get frustrated and stressed out. So do yourself a favor and take breaks often. Check up on the kids make sure they're still busy, get yourself some water and something to eat, and let your brain rest for 10-15 minutes before going back to work. You'll feel refreshed and ready to do some deep work again.
My Favorite Tools for Staying Organized at Home