Happy Friday everyone!! I am so excited to share this week's freebie! It's so simple, yet so versatile! You can use these to list anything from your to do's, shopping lists, ideas, and more! Each download comes with 1 column lists and 2 column lists, and they all have different shapes – circles, hearts, or squares. So you'll be sure to find one that suits your planning style!
Check my post all about the 12 lists you need to make to organize your life here: https://www.wendaful.com/2019/02/12-lists-to-make-to-organize-yourlife/
Be sure to come back next Friday to the blog to find a new insert!
Here is what these inserts look like. Let me know how you plan on using them!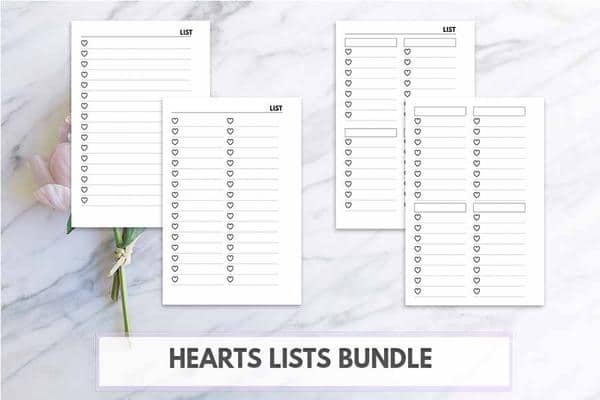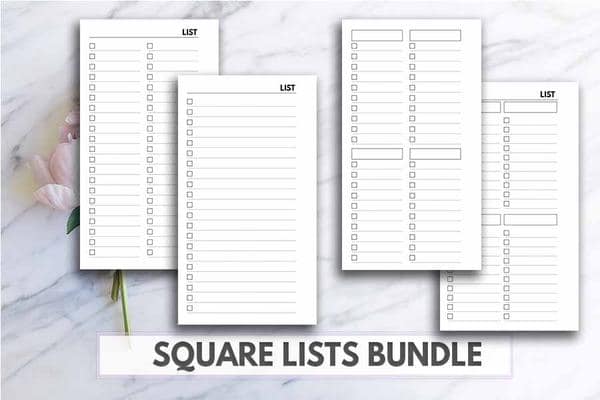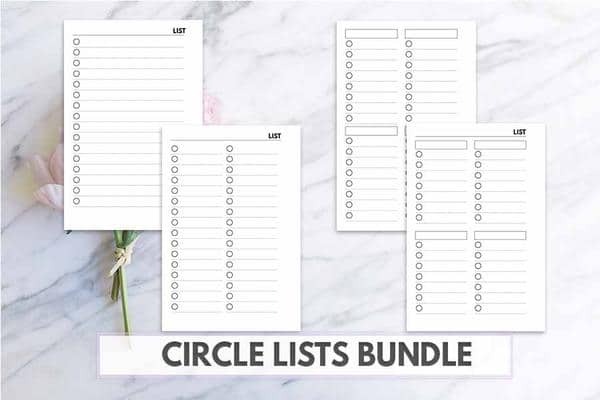 Download Your Printable Inserts Here:
---
– Formats include: a TWO PAGE SPREAD w/ CROP MARKS
– These printables are formatted to be printed on any size paper (a4, letter, or pre-cut paper, etc) 
– Crop marks for easy cutting
-Just be sure to print at 100% or actual size
Best paper to print with – smooth and thick:
Hammermill 28lb – http://amzn.to/2uggSc4 (aff link)
How to Print True Size Inserts:
https://www.wendaful.com/2016/04/print-wendaful-planner-inserts/
How to Print:
https://www.wendaful.com/2014/08/how-to-print-filofax-inserts-on-mac/
https://www.wendaful.com/2018/09/how-to-print-cut-punch-planner-inserts/
How to Resize Inserts:
https://www.wendaful.com/2017/11/how-to-resize-printables/

Terms of Use The files I provide are for your personal, non-commercial use only. Please do not share or redistribute this file. You cannot reproduce them in any other format, and you cannot sell them or profit from their use