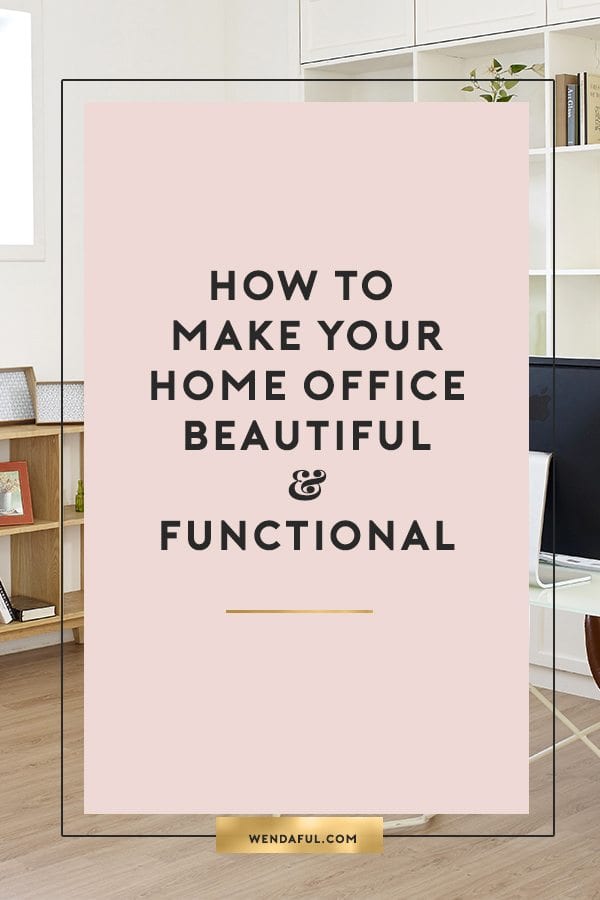 Hi, everyone! Previously I shared my video of the home office tour. It has been a real work in progress. I have changed the layout of this little office so many times and that's why I never posted a video until now. I think now it's perfect functionally for me. It's not too squishy in here and it may not look as clean, simple and pleasing as I'd like but it works for me. Check out my video for it below! Then keep reading to see my little tips and tricks for making your home office beautiful yet still functional!
UPDATE: So I changed it up again after this video! It's still pretty similar but I switched rooms. I have a lot more space, the office doesn't look as cluttered anymore and
When you work from home it can be hard to separate work and life. I used to dread going into my office because of how messy and unorganized it was. I also didn't like going in there because it felt very stuffy. Ever since I made this space my own I now look forward to my work hours. Having a space that makes you feel good and looks good will help you to get to work and get more done! Sometimes it's hard for me to get out! Here are some of the tips I use to make my home office beautiful and functional.
Find the Right Space
– Working from home is tough. If you want to read more about
how I started working from home you can read it here. 
 If you work from home full-time, you will be spending lots of time in there. So choosing a place where you will enjoy is important. It's also a good idea set up a space for working to separate it from the rest of the house so you can easily "leave" work when you're not working. It's so hard to balance work and home life if you do all your work on the couch or your bed. If one space doesn't work then try another. If you don't have an extra room or area to set up your work office you can also consider having a desk in the living area or just use your dining table!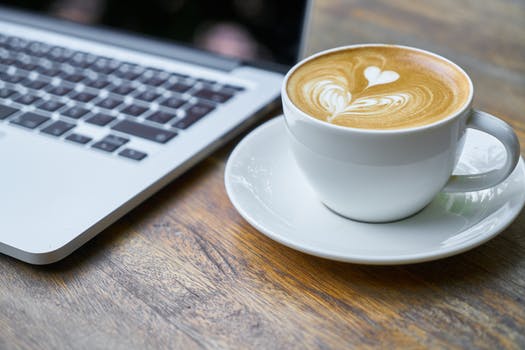 Utilize Corners – I love my corner desk! I have a few pieces from Ikea to make an L-shaped desk. It gives me a lot more space to spread out and work. The corner desk is also great if you have printers, or in my case, 4 Silhouette Portrait machines! It's out of the way but still within reach.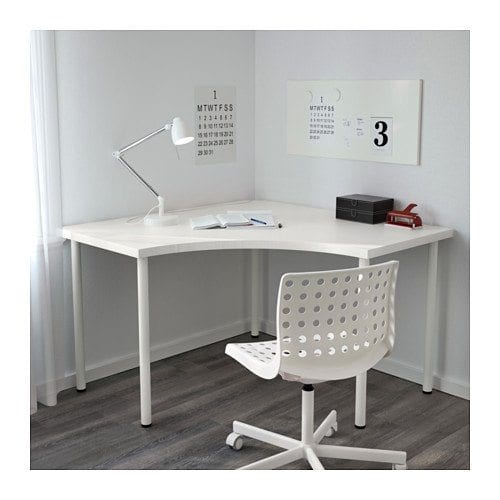 Storage – I absolutely cannot work in a cluttered workplace. The best way to get work done in your office is if your desk is clear and everything has a place! I use a huge Kallax shelf that has tons of cubes to store all my planner supplies, notebooks, and materials! I also use pretty storage boxes from Michael's or Joann's for the little things.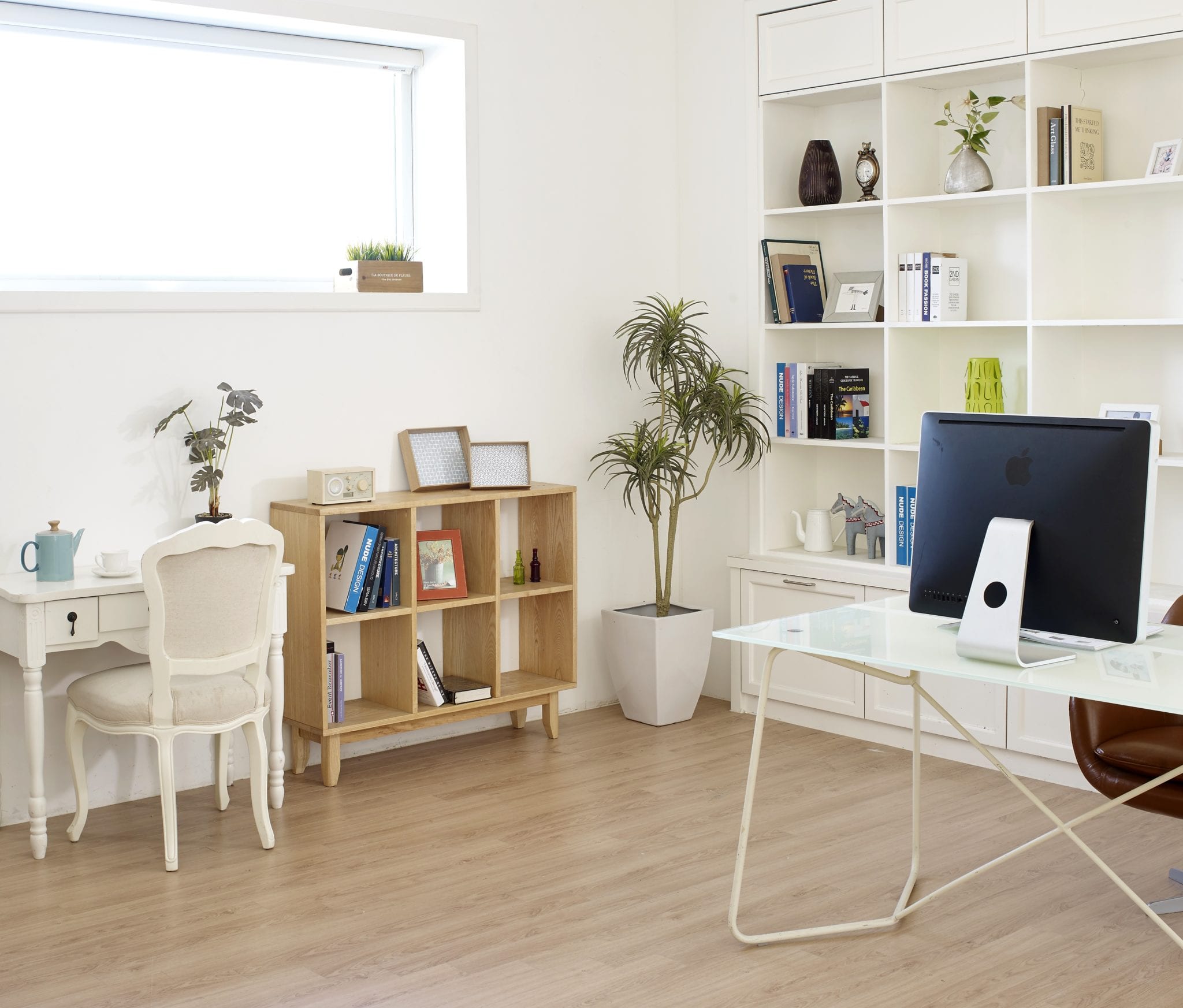 Comfortable Chair – To avoid aches and pains, it's a good idea to invest in an ergonomic office chair. I have a large working area so I am always moving around. I love my swivel chair for this purpose. I also have a nice but comfortable chair for my planning area. I got mine from Home Goods for a pretty cheap price!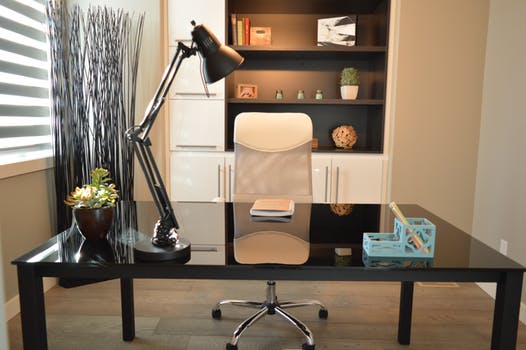 Spruce up the Walls – This is my favorite part of my office! Plain walls can make your office look bland and boring. Simply adding some graphics in frames can make your office look amazing. Find a theme you want to go with for your office and start hanging them up.
You can find great cheap graphics on Etsy to print at home or the office store, add a frame and you have a beautiful wall art. My favorite place to get wall art is from Hobby Lobby. They always have artwork on clearance! You can also get a gallery wall pack from Me and My Big Ideas which will include a perfectly curated theme of artwork and quotes and use for your walls! All you will need are some nice frames to put them all in! Ankit also canvas artwork you can find them here! 
Good Lighting – Good lighting in an office is important for making your space inviting. A Brighter workspace can also help you to get more productive and therefore get more done!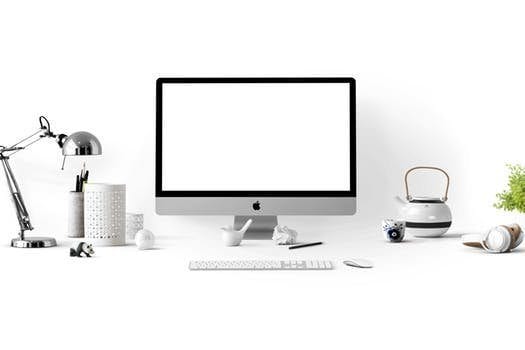 I do all my photography in my home office so good lighting is key. I have my little planner desk right in front of the window. I try to open up the curtains as much as I can to let the sun in. Natural light is best, but if you don't get much light you might want to invest in a couple of good lamps.
I recently changed my office into another room and the lighting is only good in the early morning so I needed a few lamps. The room is pretty big too so even my large softboxes for photography still doesn't light up the entire room.
I also have LED lighting in my room. I mainly like it for fun but it is also great for improving your mood. It has a remote that comes with it and you can change it to a fun color of your choice. They say at night you should use red lights
If you want to increase productivity and promote a positive environment, short blue wavelengths are the best. Studies show that using blue light during the day helps prevent or reduce feelings of depression and anxietyBut avoid it at night

Red lights helps to minimize the interruption to your circadian rhythm. Scientists found that those who have difficulties falling asleep might benefit from reducing the use of devices that emit blue light at night, such as computers, smartphones, television and tablets. On my phone I have it set to switch to night mode which makes your screen red so that I can sleep better at night.
Good Atmosphere – It has been proven that a good atmosphere in the workplace can reduce stress levels and increase productivity. I use a mixture of plants and my Essential Oil Diffuser. They have essential oils for all kinds of mood: lavender or chamomile for calming, citruses for an energy boost, and much more!
If you don't have a green thumb like me, then consider getting plants that are easy to care for. My favorite are succulents, you can find them everywhere now! Other plants that are easy include cacti, palms, and ivy.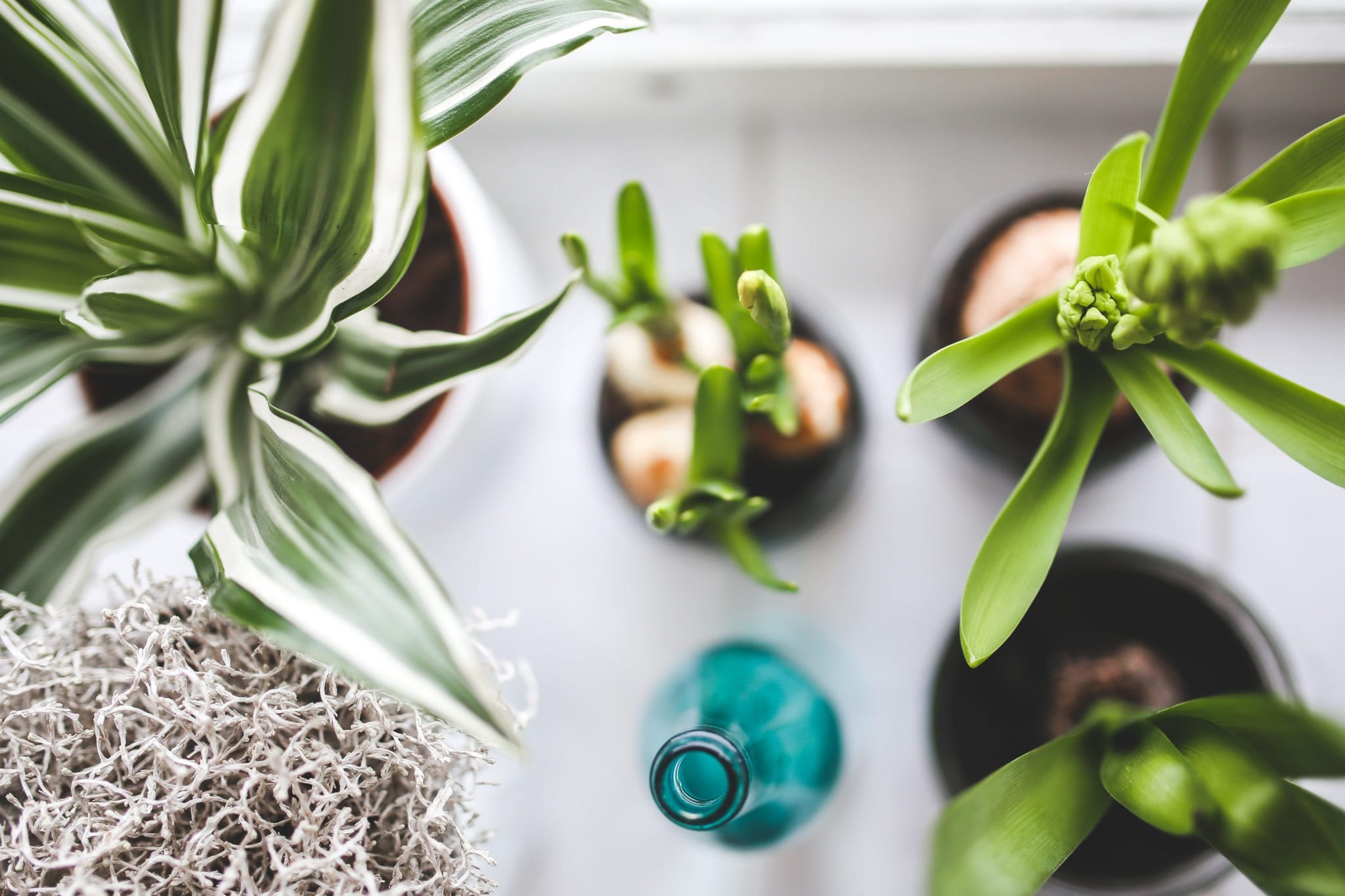 Aside from all the health benefits, plants are an inexpensive way to transform the look and feel of a room. I love having succulents in my office, they make my room look so much nicer!
& Finally Don't Be Afraid to Change it Up – If you're like me, things will get boring quickly. I am always rearranging and reorganizing my office. I like a good change to help my office become more functional and beautiful so it helps me to want to be in there more often and therefore encourages me to work more! You can easily transform your home office with just some cute accessories!
Some of the decor for my office was from theankit.com  They kindly sent me some pretty decor for my office and right now they are currently offering my followers a discount! Use this code "ANKITLUV20" for 20% your entire purchase from theankit.com 
This is also where you can find those cute cat mugs you've been seeing all over Instagram!!
They also have a bunch of beautiful sequin pillows!
Ankit has everything you need for your own home office! They have string lights, coffee mugs, headphones, phone cases, pillows, tapestries, keychains and lots of novelty items. You can find their products in stores such as Forever21, Nordstrom, Nasty Gal, Anthropologie, PacSun, ModCloth and more. Their style is definitely spunky and cool and will give your room or office some personality! Again, don't forget to use the code "ANKITLUV20" for 20% your entire purchase !!
Here is a list of all the things mentioned in the video and where I got most of my stuff from:
Shops/Products Mentioned:
IKEA
Linnmon Table
Raskog Cart
Kallax shelf unit
Alex drawers
Pink hutch
ANKIT
AMAZON
TARGET