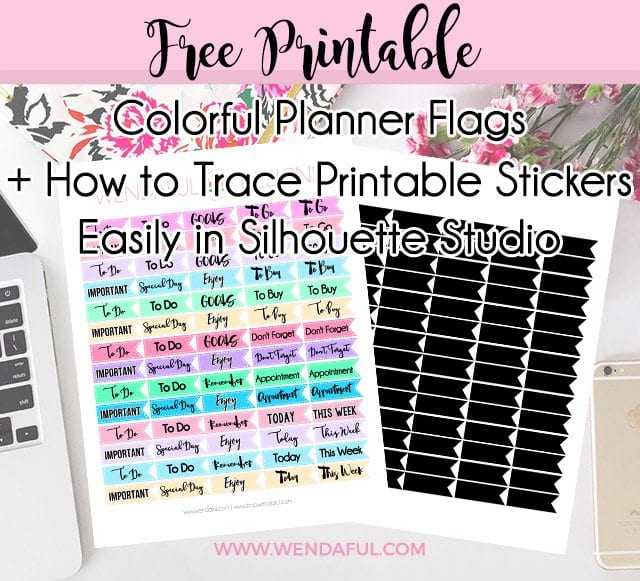 I am back with more stickers for you to print and cut at home! Keep reading to learn more on how to easily trace printable stickers using the included black and white version!
These cute flags are perfect for everyday planning. Click here to learn more on how you can make printables into stickers.  There are a variety of words in a number of cute fonts. Some of the phrases includes To Do, Important, To Buy, To Go, Goals, Remember, Special Day, Enjoy, Don't Forget, Appointment, This Week, & Next Week.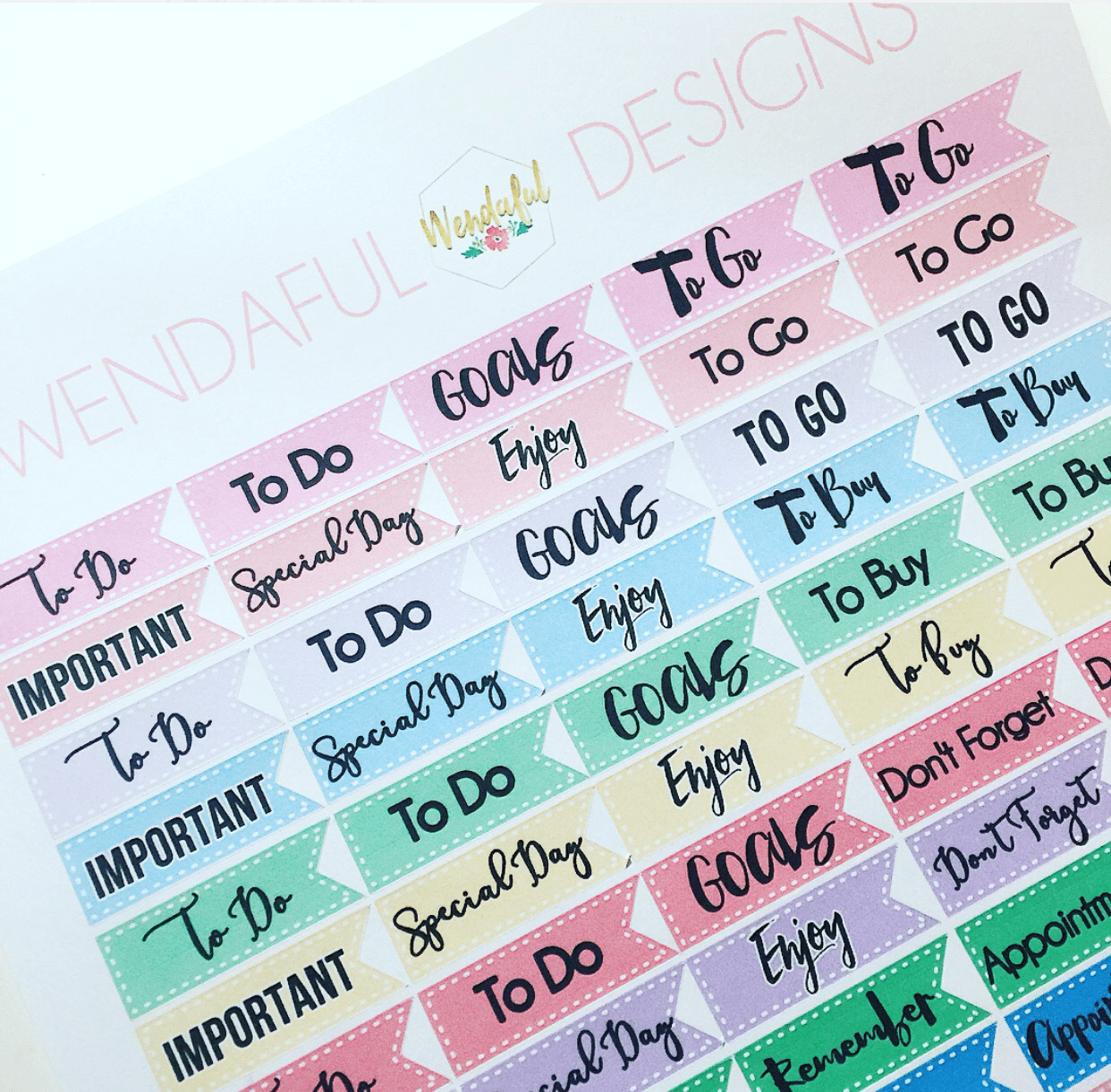 It includes a variety of colors and fonts to make your planner look fun!
How to Trace Printable Stickers easily in Silhouette Studio:
I've included a black & white version as well so you can easily trace the stickers and create your cut lines in silhouette studio! Sometimes it can be tricky to trace stickers, with a black and white version you can be sure to get only the cut lines and nothing in between. Sometimes when the stickers are lighter it can also be hard to trace around the sticker. This little trick helps make it easier. So in the future for my printables I hope to also include a B&W version so everyone can print and cut their stickers easily!
To get the best trace lines, uncheck the high pass filter and low pass filter boxes, raise the threshold to 100 and lower the scale down as much as possible, then click on trace outer edge to create your cut lines!
Download:
Enjoy! Please be sure to tag me if you use these! I'd love to see!