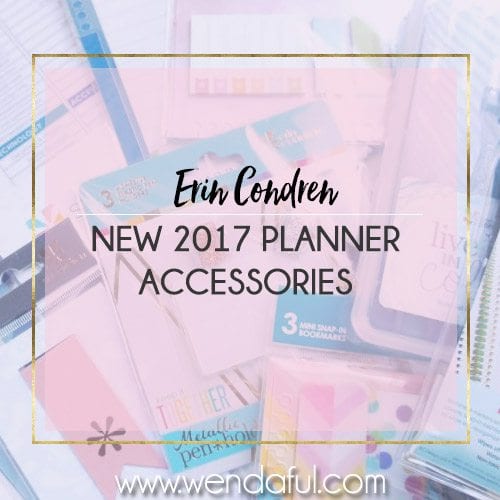 Along with the new 2017 planners, Erin Condren had also released a ton of new accessories for her planner! Some things were released earlier that aren't shown here but are well worth mentioning including the StylizedSticky corner pockets and mini storage pockets which come in a pack of 3. They have adhesive backing and are perfect for attaching to your planner to hold your planner stickers, notes, receipts and much more!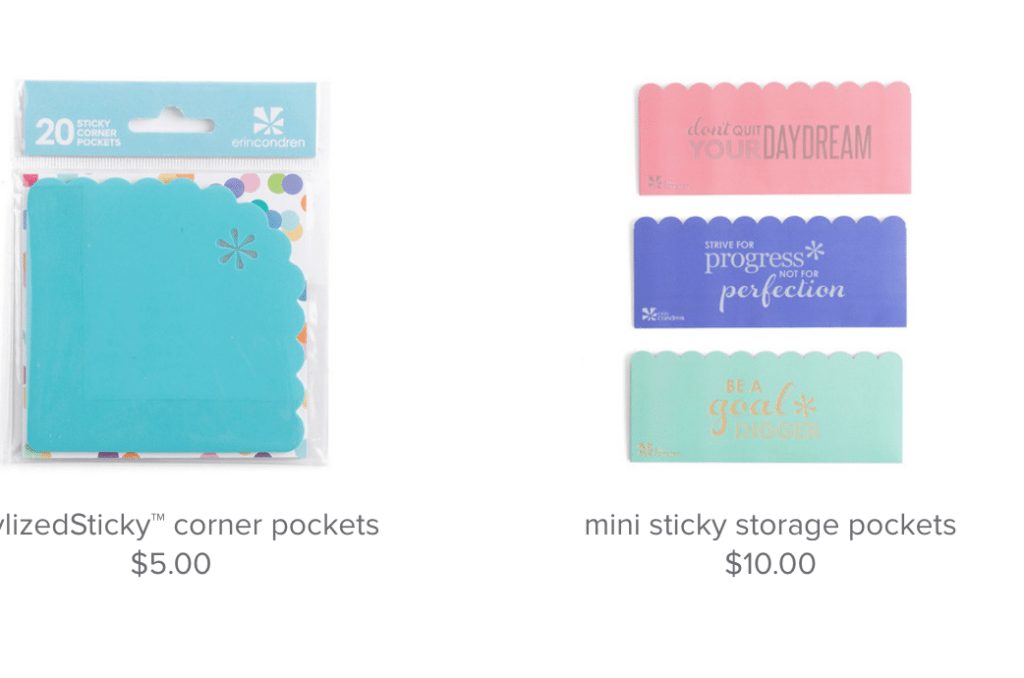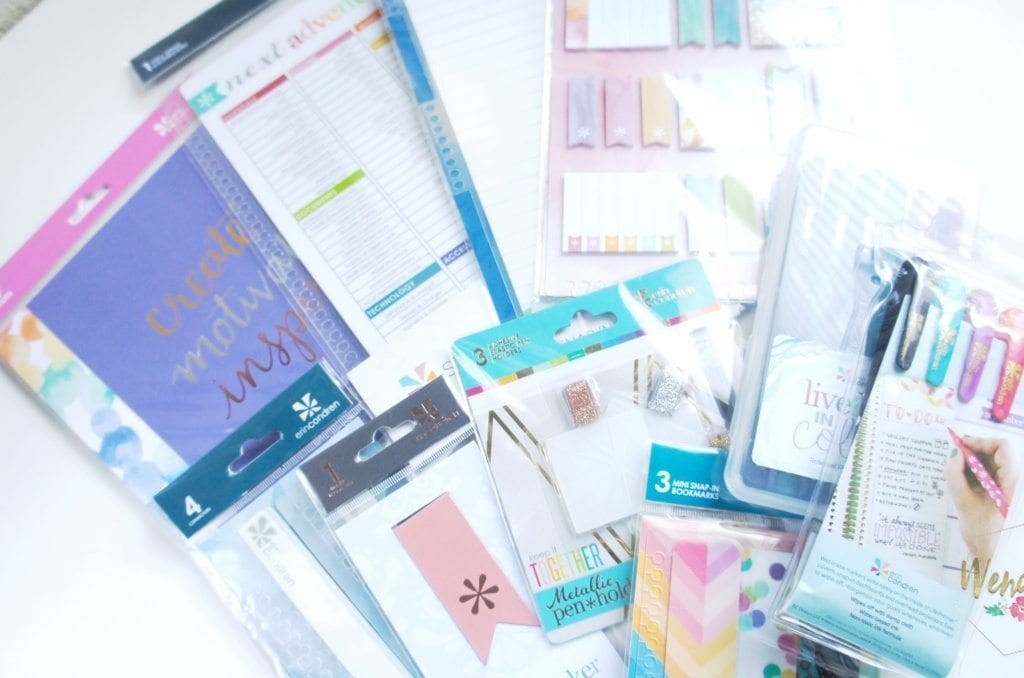 As you can see from above, there are tons of new items! This isn't even all of it! Erin Condren and her team kindly sent me this package of goodies to review and I couldn't be more happy to share them with you all! I will be giving you an in depth look at all of their accessories from sticky notes to pens!
First let's start off with my favorite new addiction. The Snap-in StylizedSticky notes! These are little sticky note page flags and full boxes that fit the EC planner perfectly. They are attached to a very sturdy plastic that attaches to your planner coil. I love the many colors this set comes with to color code events, etc. I love using it for future planning and to plan my months and weeks before I actually start decorating it with stickers and writing it down in pen.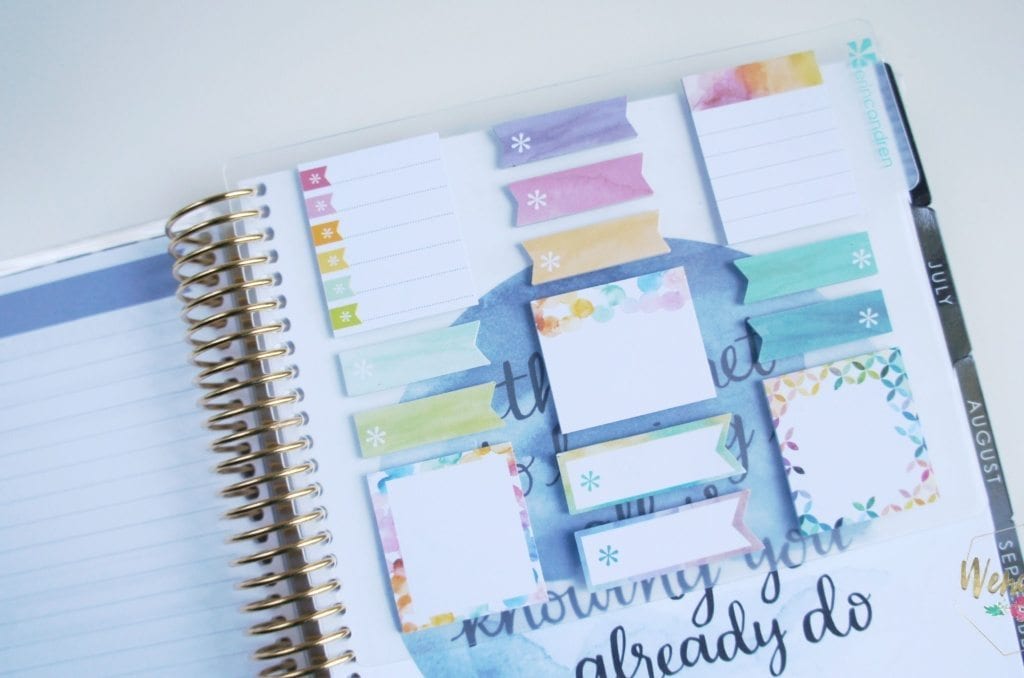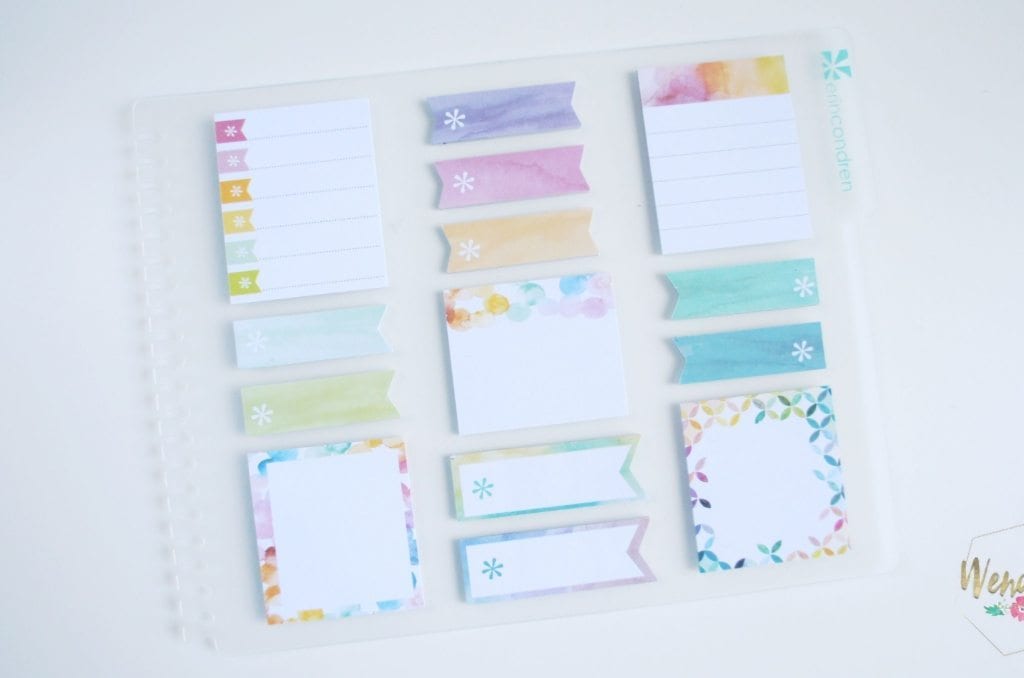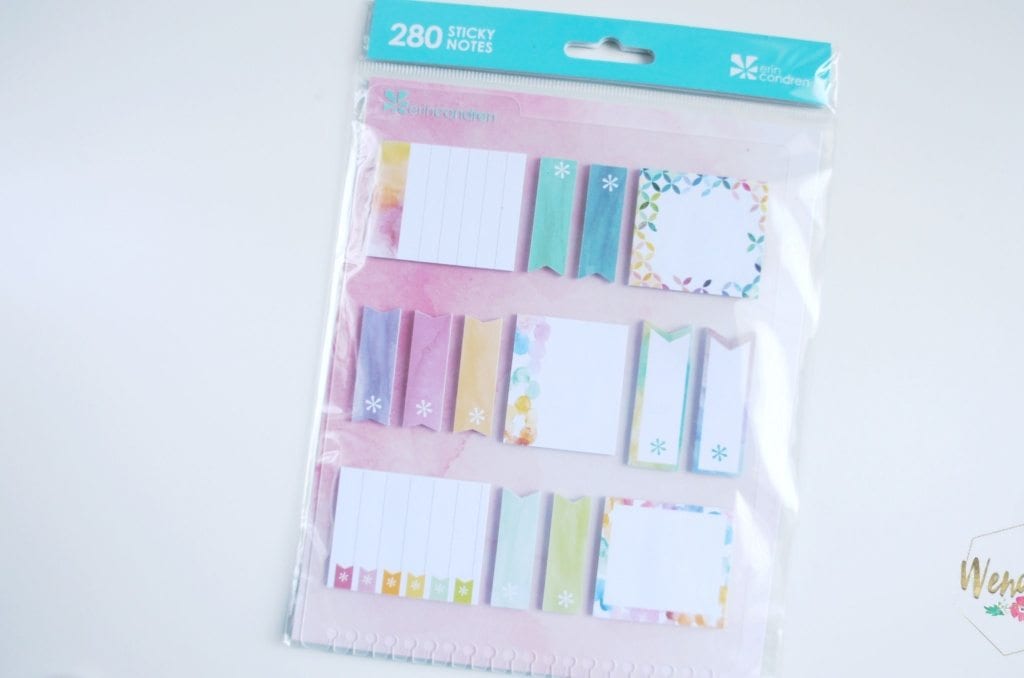 Next are the wet-erase markers. Perfect for writing on a laminated dashboard, your covers, ruler, or anything plastic! These have a fine tip for writing, and are supposed to stay on until you wet it to erase, but I noticed they do come off if you just rub a little harder. They don't smear onto your pages as much as dry erase markers and are perfect for planning with. I love using it for important tasks, reminders, and to do lists in the front of my planner. This comes in 4 colors, black, pink, purple and blue.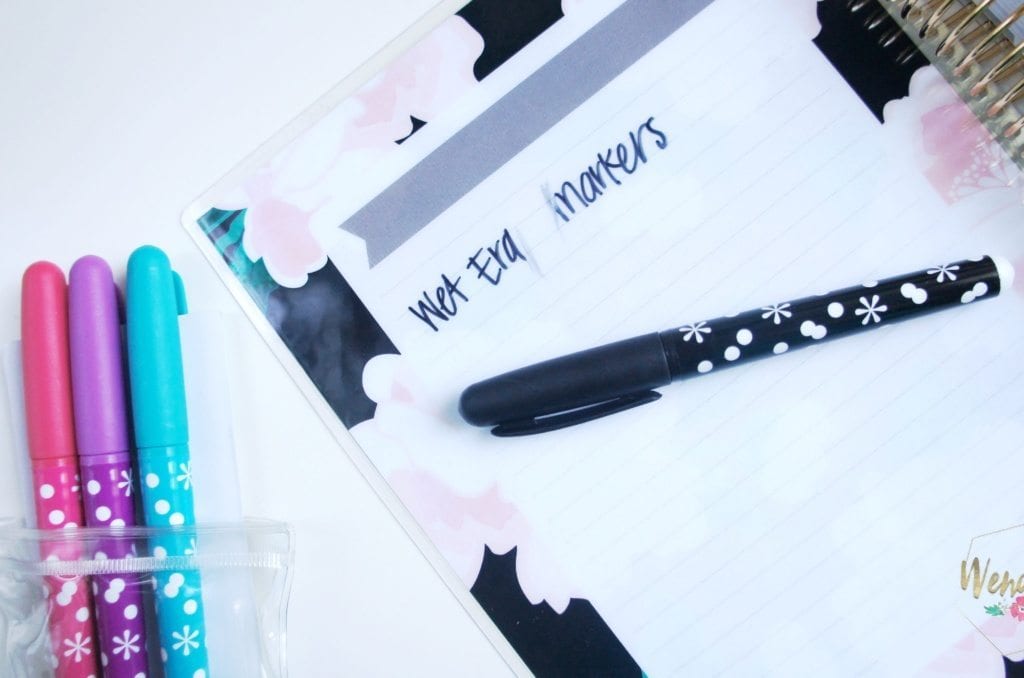 The new EC sticker book is amazing! So many cute stickers for such a great price, only $15! This new edition comes with a lot of useful stickers for planning, and in a variety of color schemes. The best part — they all have gold foiling details in them! See all the pages of this book below.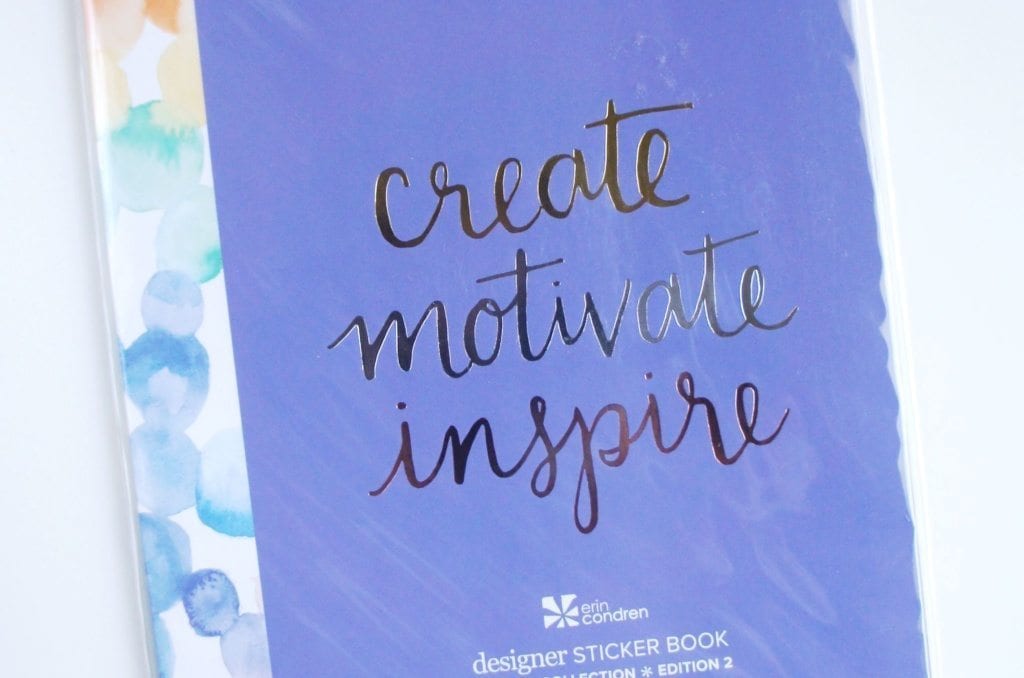 [supsystic-gallery id=2]
The metallic pen holders are always so useful! They are great for attaching your favorite pens. I did find that these were a bit harder to stuff my pen into than my older ones though. I am hoping that that's only because they're brand new and will get easier in time. I love the metallic colors and how sticky the adhesive is. But once you put it on your planner it's stuck there forever. I use some of these in my smaller ring sized planners as well. They're perfect for when you want to hold more than one pen around with you at all times. They are elastic so they will fit different sized pens snugly.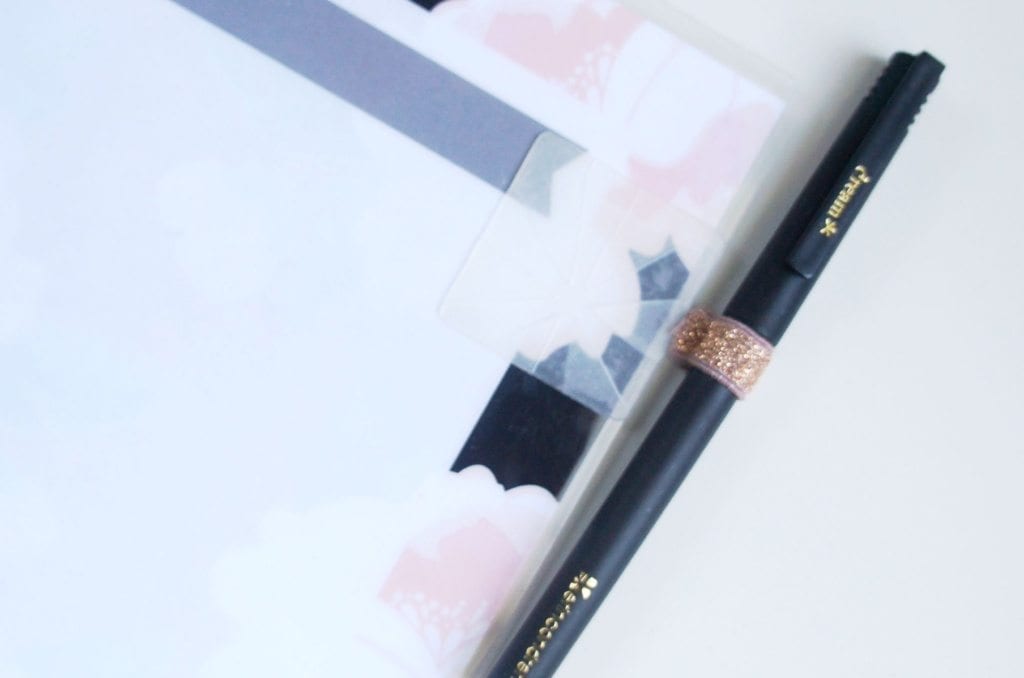 The new coil clip connectors are so perfect for adding in larger cards and notes. I love how big they've made them. You can use them to attach your pouch as well.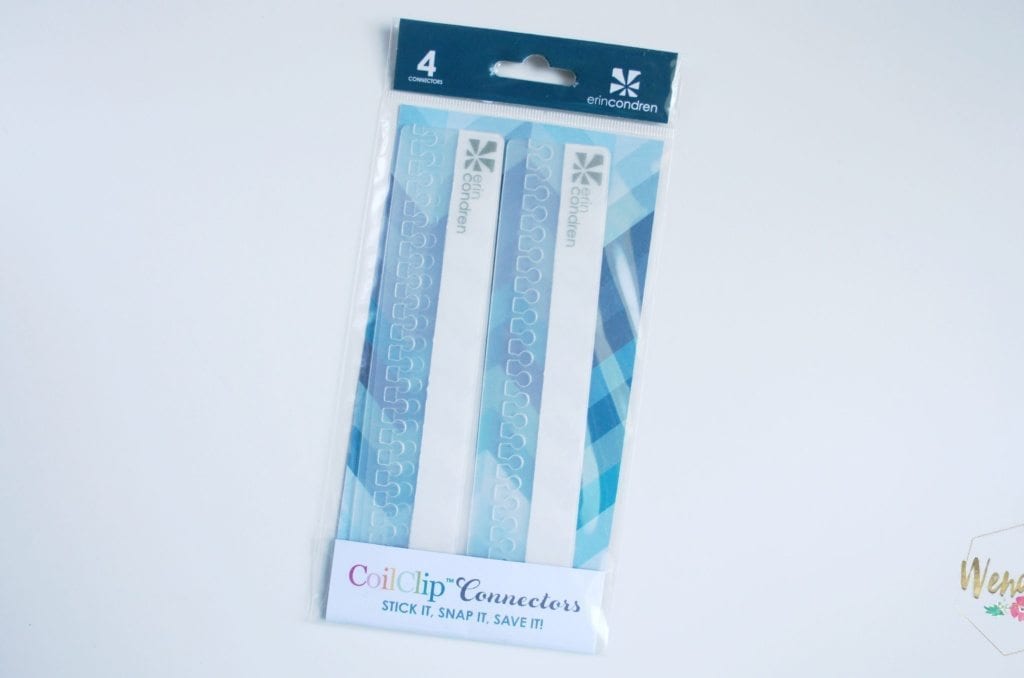 How cute are these mini snap-in bookmarks?! They are perfect for holding your place in your planner without covering up too much space.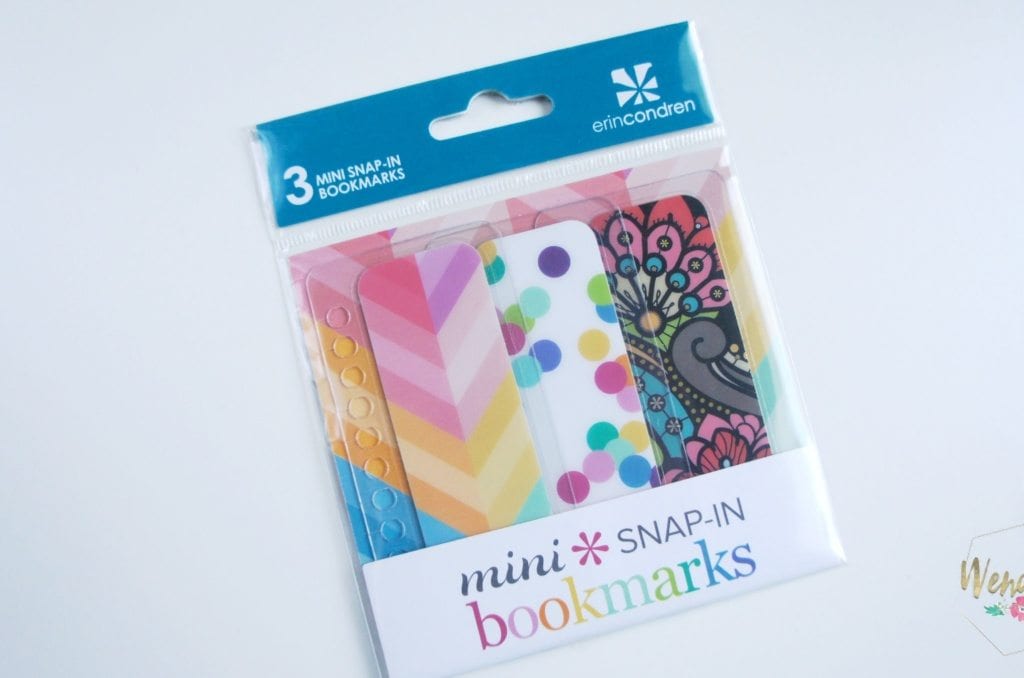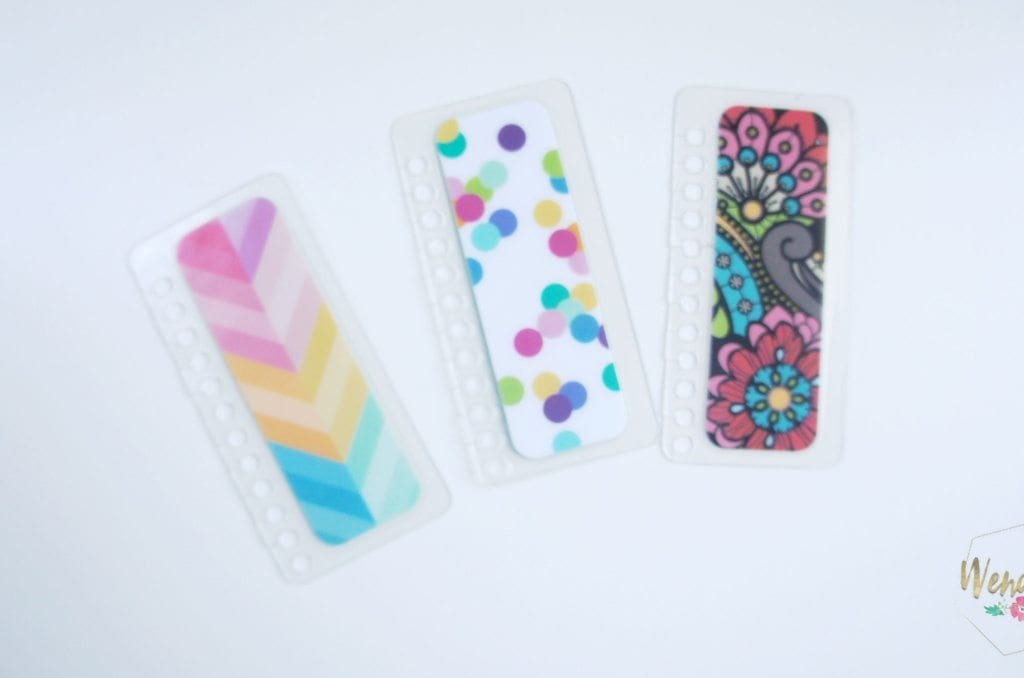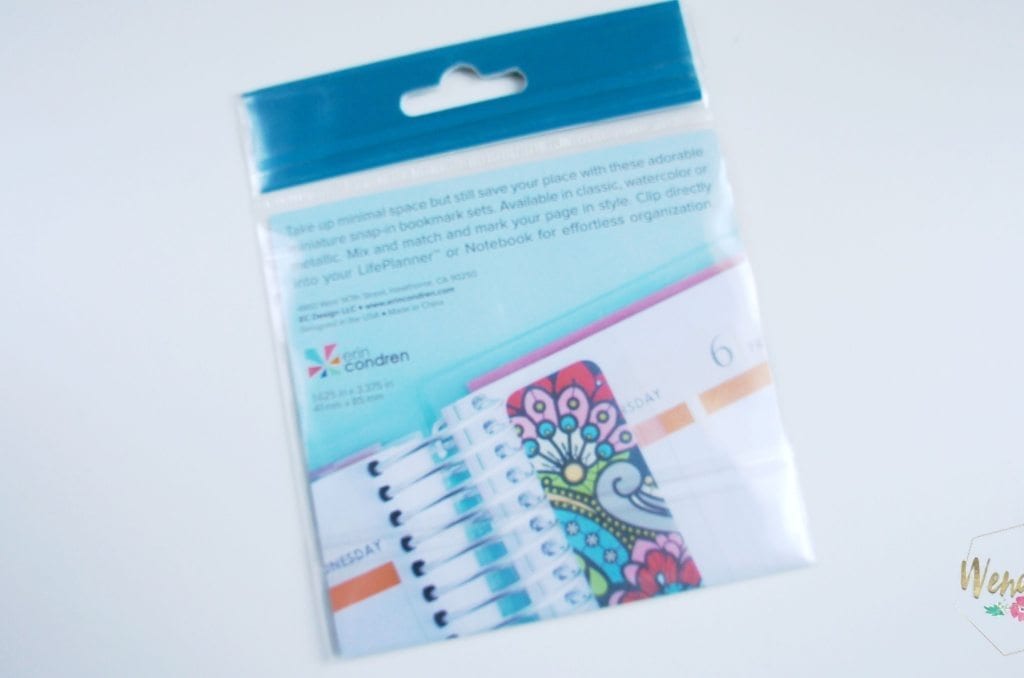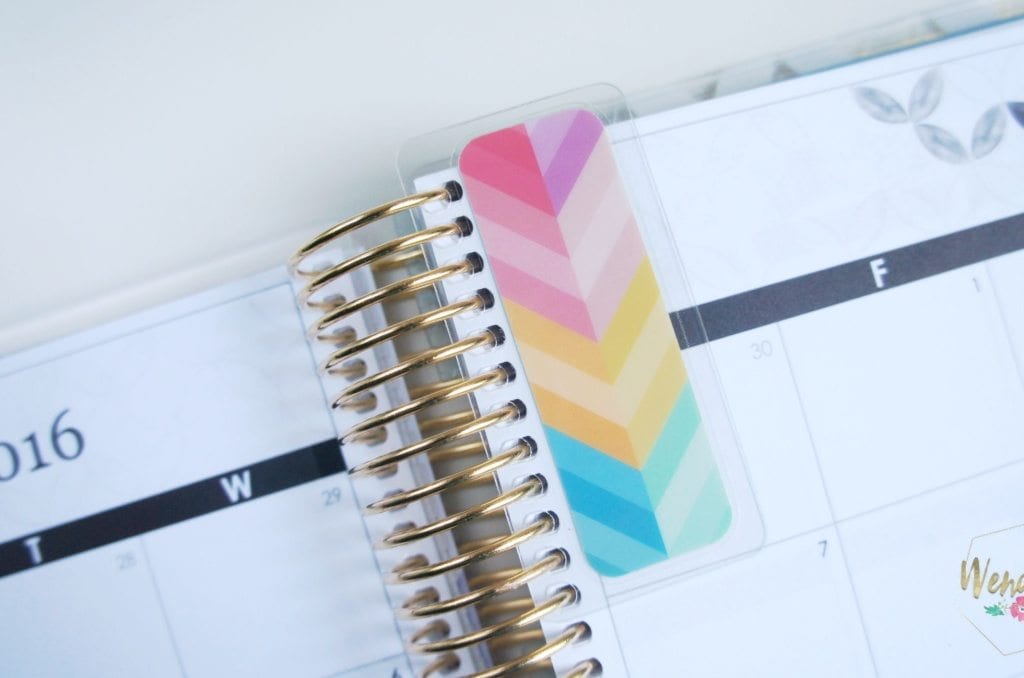 New Travel Dashboard & the newly designed dashboard! The travel dashboard is great for reusing every time you go on a big trip. It includes a checklist and itinerary on the back. The new dashboards are great, they came out with a few different versions and are just so cute!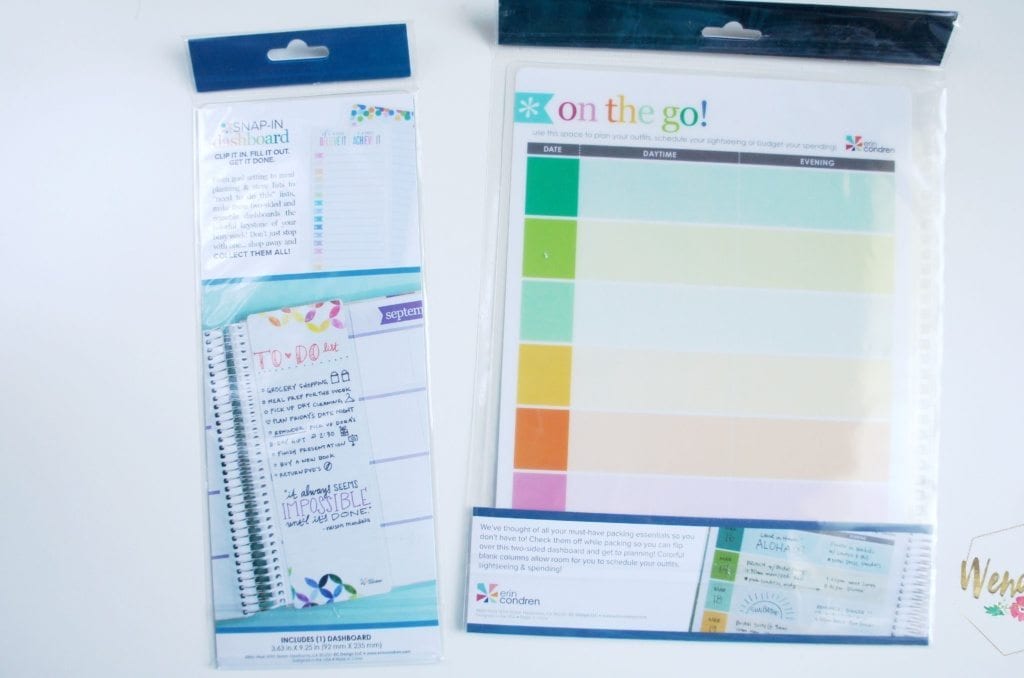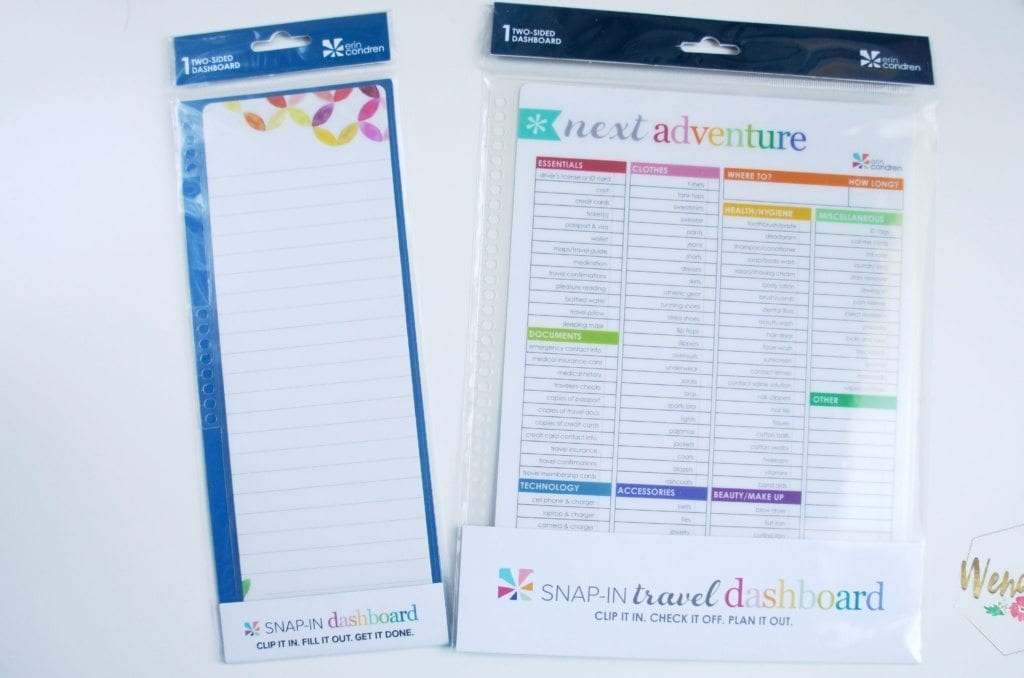 New magnetic book marks, with the ever cut asterisk in gold foil! Perfect for clipping in a few pages to your planner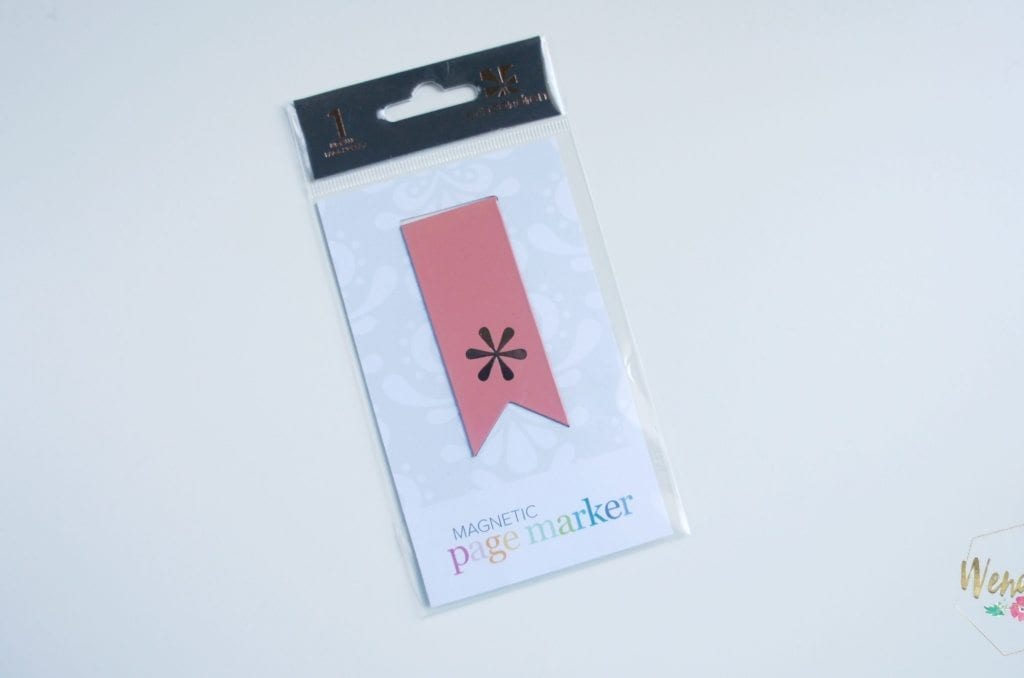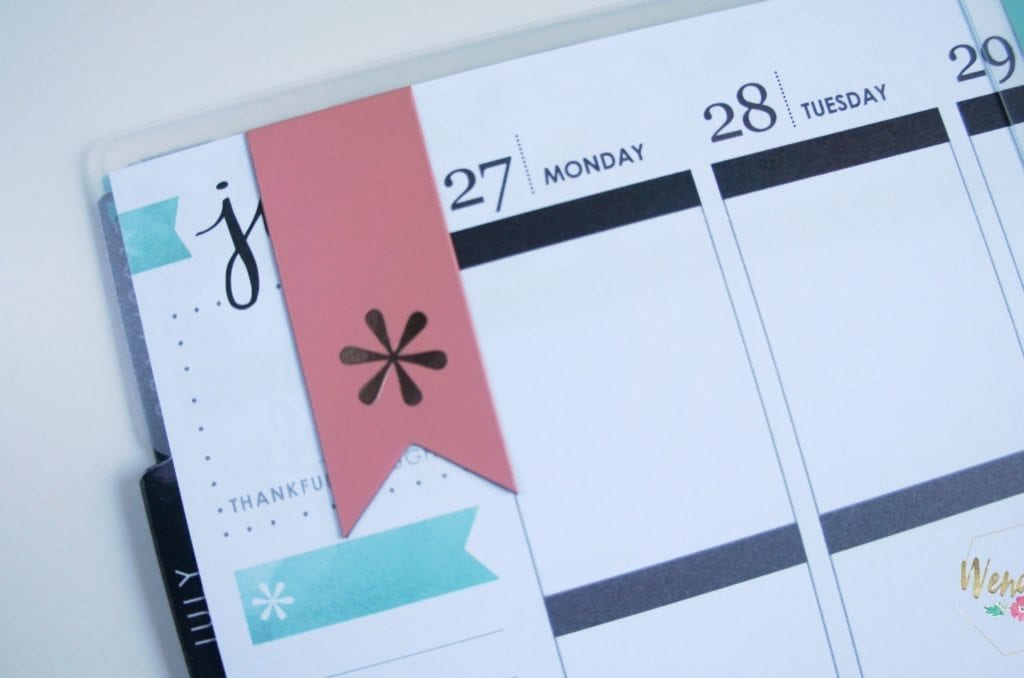 & Finally the new roller ball pens! These pens come in 6 gemtone colors:
magenta
orchid
teal
navy
jade
black
It also includes handy sturdy case to hold it in! I love the colors and the gold foiling detail on them makes them so cute. They write fairly smooth once you get the ink going, at first it may skip a bit but they start writing a lot smoother after.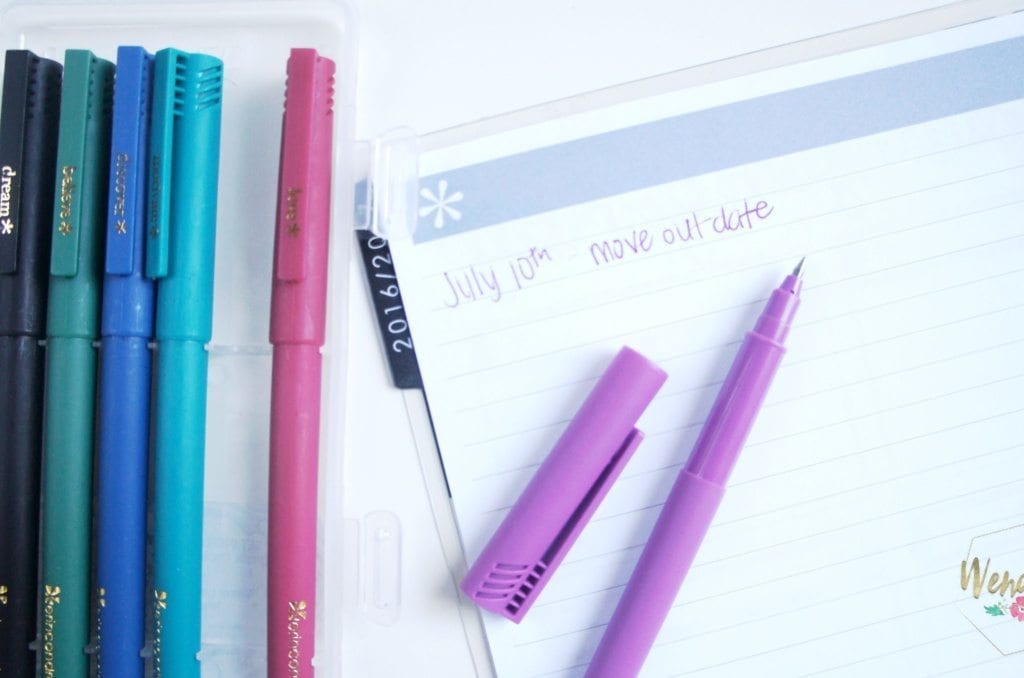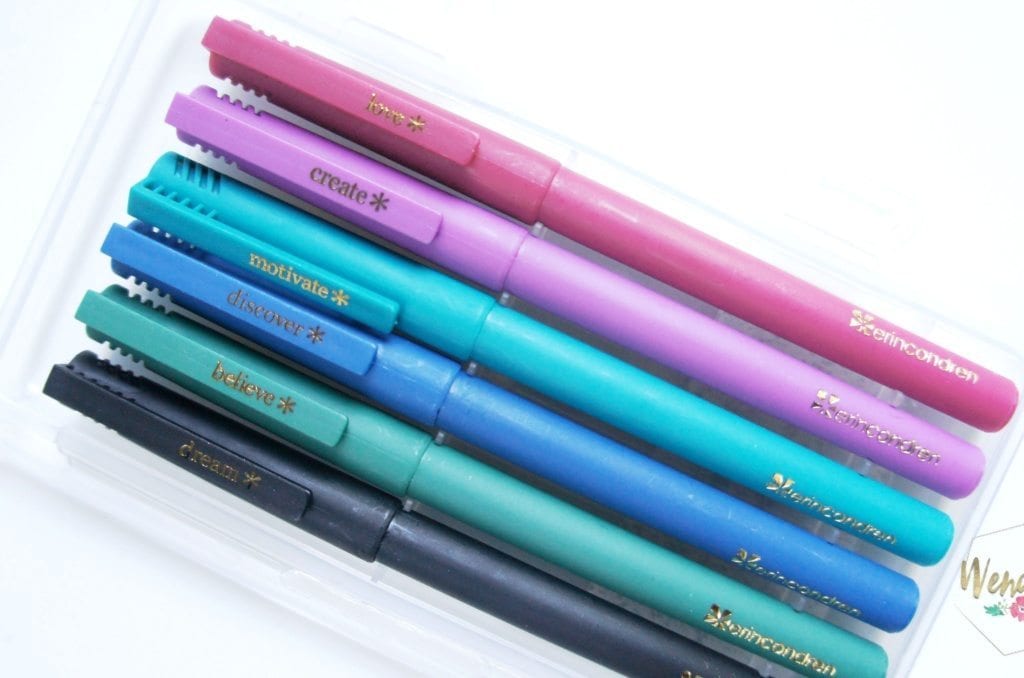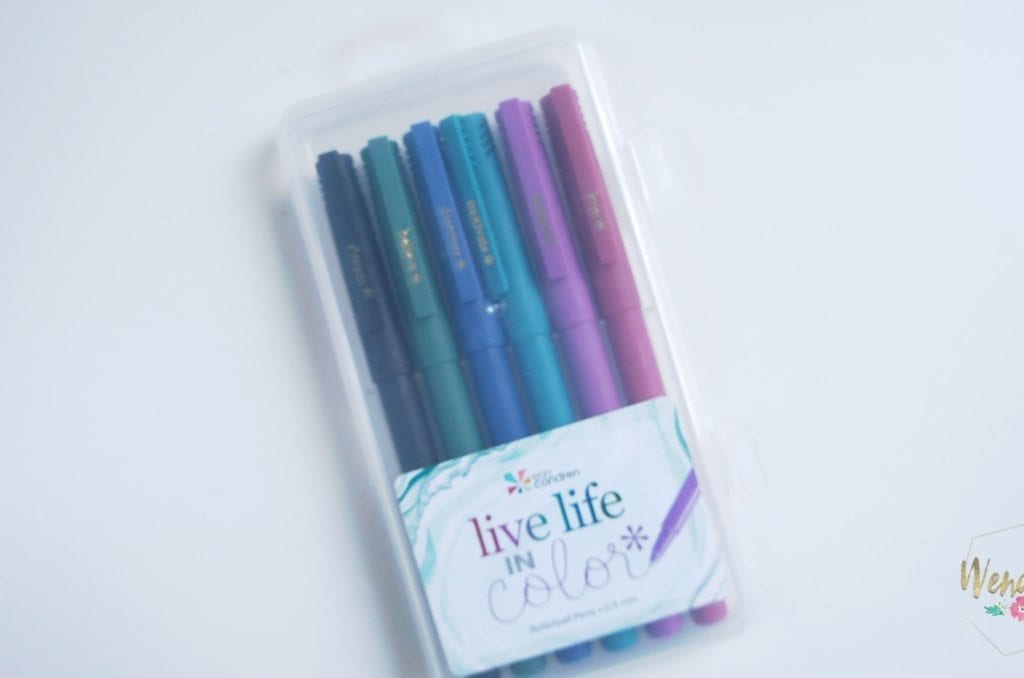 Well there you have it! so many new accessories! thanks for reading this extremely picture heavy post! Hope you loved it and if you'd like to shop please use my link below to get $10 off now!
<a href="http://www.erincondren.com/referral/invite/wendany0628″><img class="aligncenter wp-image-4977 size-full" src="https://www.wendaful.com/wp-content/uploads/2016/06/juWFd3M.jpg" alt="coupon code" width="500″ height="500″ /></a>