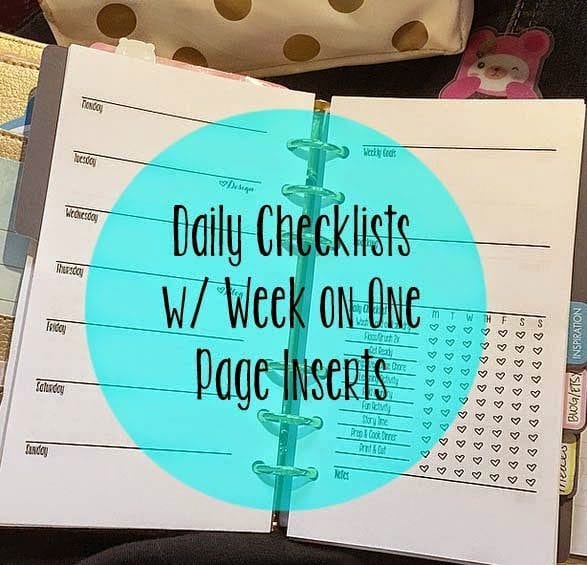 In an attempt to reevaluate my planner system and start new habits along with my new schedule, I created this daily checklist with the weekly view on one page. This insert is perfect for people who has to do the same tasks every day and instead of writing it down every day you can now just check it off. It is great for routines and/or creating habits. I have two toddlers and it is so important to stick with a scheduled routine with them to avoid tantrums and whining. Since starting to plan with this new schedule of ours, both my kids and myself know what to expect and what we have to do everyday. I have been able to get so much done as well! On the weekly view I just write down places I have to go for that day, or important events or appointments. On the 2nd page, I write down my weekly goals, tracking – to keep track of my expenses for the week, but you can use it to track anything else as well, and notes for other miscellaneous tasks I need to remember for the following week.
So here is what my customized version looks like, the ones for download below will be blank instead.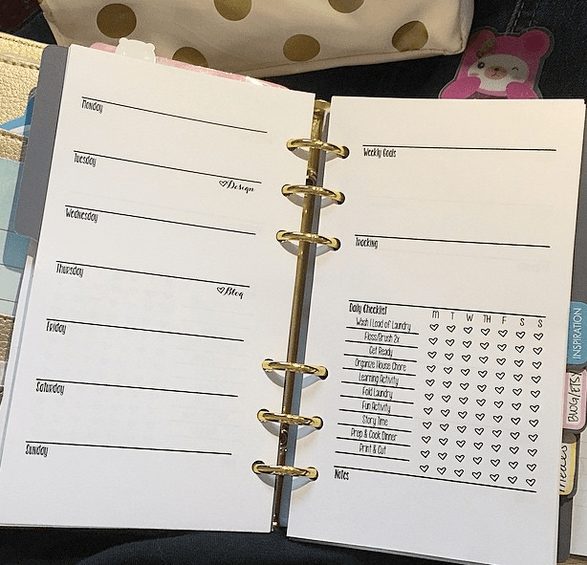 & this is what it looks like partially filled out! and decorated! You can use stickers to put the dates in or just write it in. I used my tiny hearts from my etsy shop to write down the dates.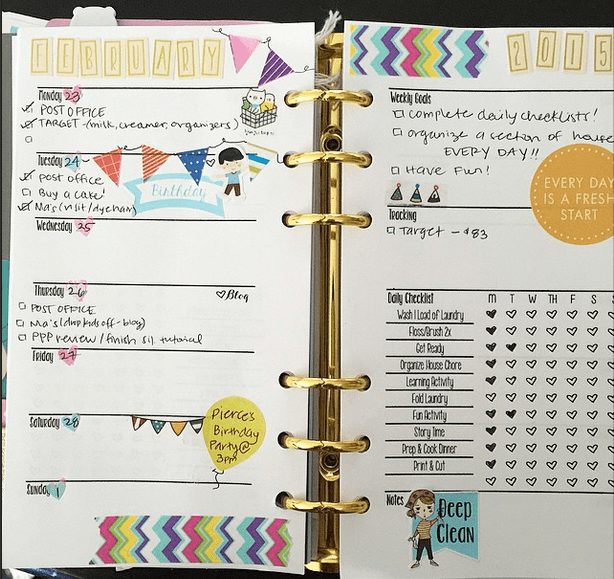 Trouble?
If you are having trouble printing this printable, I
have found through many other readers that it prints out in actual size
better if you first download the file directly onto your computer first,
then opening and printing that file from there. be sure to print at
100% or actual size and use these instructions to see how I print my inserts!
If you do end up using these I would love to see pictures. Tag me on Instagram @wenduhh_plans or #mswenduhhblog
Please do NOT share the actual file or file link. Instead please send your friends here to download my free printables, thank you.

This work is licensed under a Creative Commons Attribution-NonCommercial-NoDerivatives 4.0 International License.