If you're like me, then you love to personalize everything with your own unique fonts. But did you know that you can also install custom fonts on your iPad? It's true! And in this blog post, I'm going to show you how it's done. So without further ado, let's get started!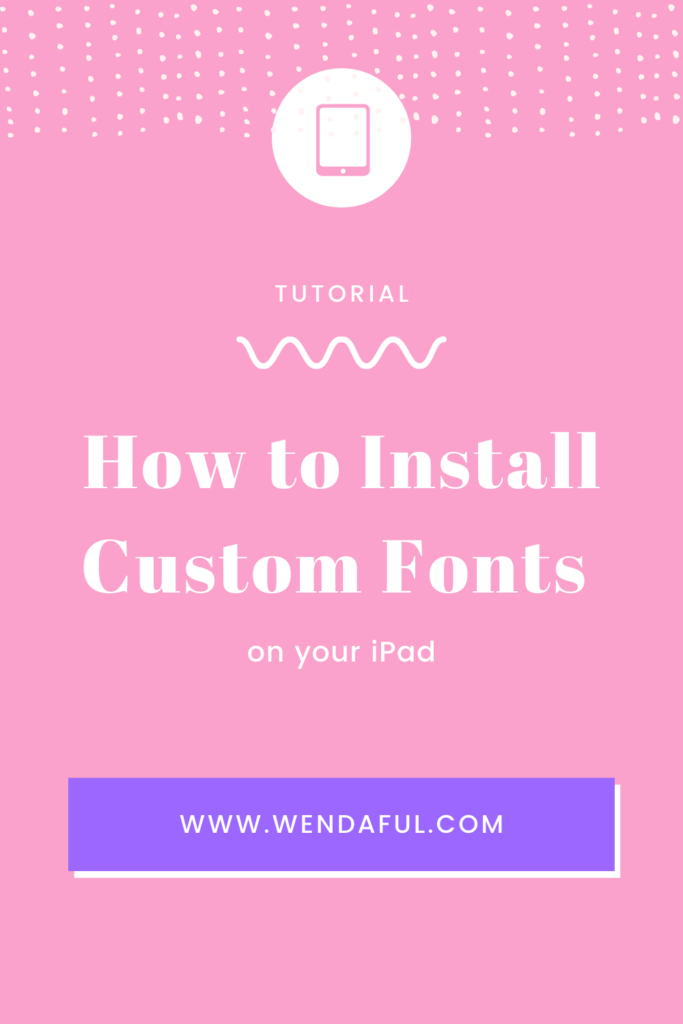 Watch the Video:
Step 1: Download iFont App

Go here to install this app that will walk you through exactly how to get fonts quickly on your iPad or other device: https://apps.apple.com/us/app/ifont-find-install-any-font/id1173222289
Ifont is a free app that allows you to install custom fonts on your iPad or iPhone. After downloading the app, open it and find a font.
Step 2: Find a Font
When you want to use a custom font on your iPad, you first need to find a font you like. From here, you can browse through the many available fonts and select the one you want to install. There are many free fonts available online
Step 3: Download the Font
Once you've selected the font, tap on the "Install" button and the font will be downloaded on your iPad.
Step 4: Install the Font
To install the font you need to go into your settings. The iFont app walks you through exactly how to do it. Once you install the font it will be in your "profile downloaded" section in settings. Just open up settings and you will see it under your iCloud name. From there you will have to allow it to be installed onto your device.
Step 5: Be sure to install the same fonts on all your devices
If you're using a custom font on your iPad, be sure to install the same font on all your devices. This is important because if you have different font files for your iPad, iPhone, and computer, iOS will not be able to use the custom font on all devices and the result will look like a mess!
& That's it!
Now you can have cute and pretty fonts on your iPad when your digital planning to help make your planners even more unique!