Have you ever saw people with full journals of beautiful pictures and stickers but figured you could never do that? Same here. I always envied people who were so creative in that sense and can spend hours making their journals and planners look so pretty.
Thankfully I discovered a website where I can get all the cutest and latest styled stickers, notebooks, journals, and planners for my digital journal so I can start making this journaling a habit, but also make it easy and fun!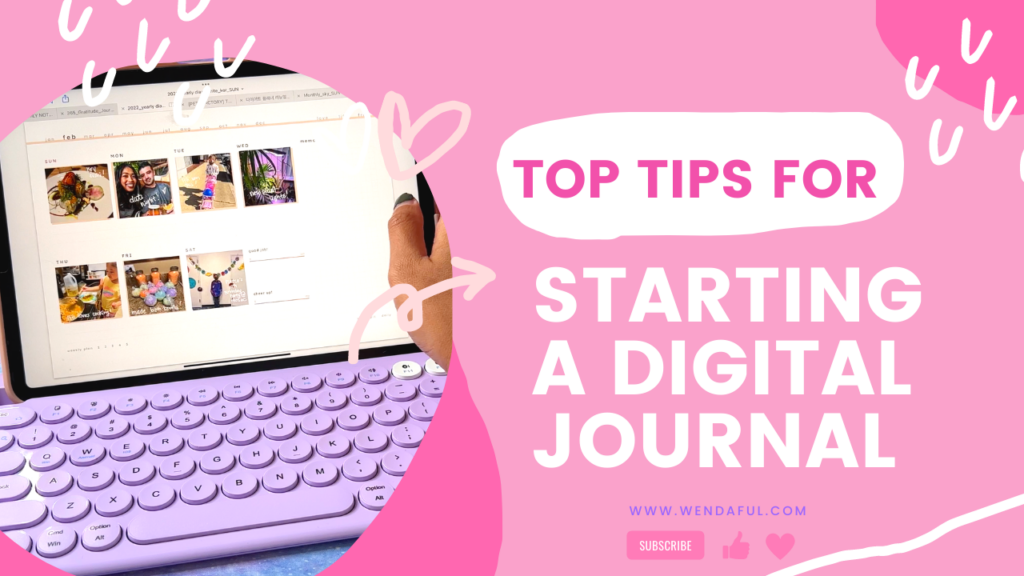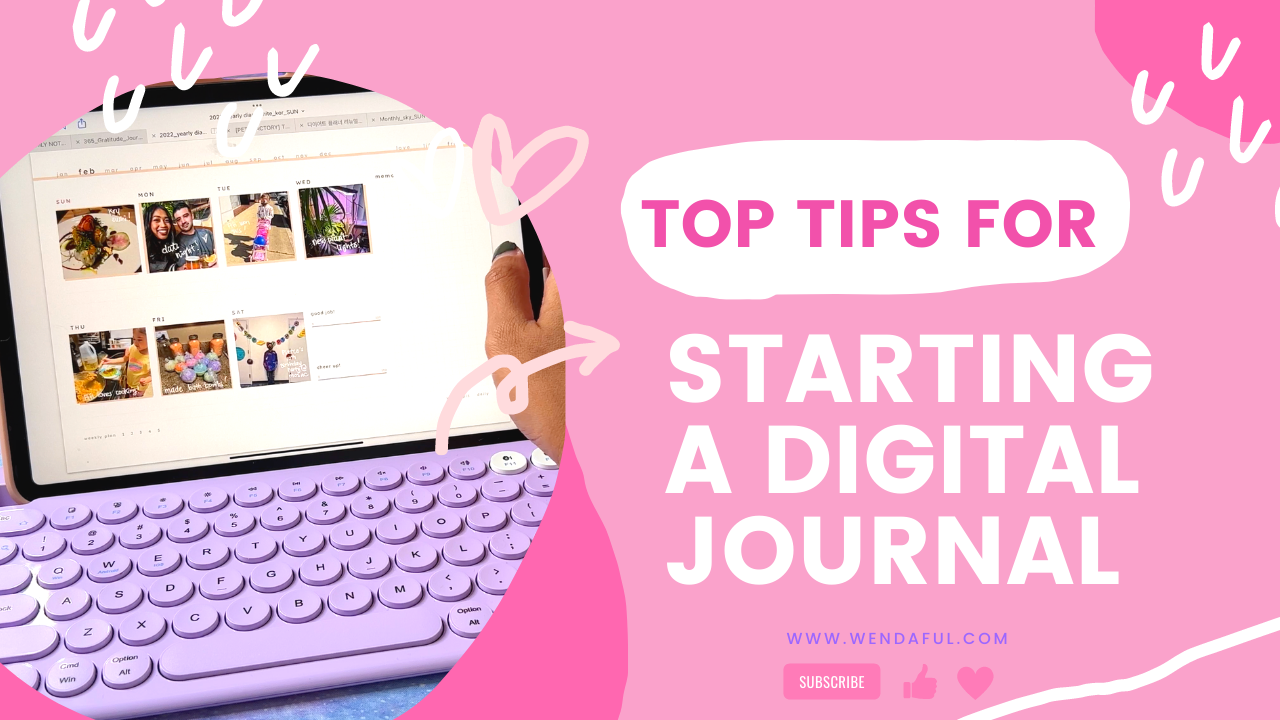 Watch the Video on YouTube:
Starting a digital journal doesn't have to be expensive! In this video, I share my top tips for finding affordable digital journals that will help you stay organized and productive.
Use the code Wenda at checkout to get 50% off your purchase at https://en.webudding.com/
Digital Journals mentioned in the video:
Digital Journal Stickers:
Favorite Artists/Sellers
The Benefits of Digital Journaling
Everything (even your handwriting) is searchable! Yup, if you're using goodnotes, or another app with OCR tech, you can search for any journal entry. Want to know when it was that you last went to your favorite sushi restaurant? Search for it!
Great for Self-Improvement – Journaling is a great way to empty and clear your mind, gain clarity on your life, and help you to reflect and grow.
Digital Journaling is Very Affordable – especially if you shop at webudding! Almost every planner or sticker is less than $10 and you can get a bunch of stickers that you can reuse over and over again.
What is Webudding?
Webudding is like an online marketplace where sellers can sell their digital products. It's one of the largest online digital stationery stores to get your planners, notebooks, journals, stickers, brushes and more!
The store is huge but they have organized it so you can find a journal or planner that is right in line with your style. You can search for items based on:
Style (Cute, simple, aesthetic, study)
Function (Student, professional, travel, functional)
Type (Stickers, notebooks, journals, planners > undated/dated)
Best sellers
Free downloads
And More!
You can watch the video to learn how easy it is to download and import your files all on your iPad!
Different Ways to Easily Start Digital Journaling
Using a Monthly/Yearly Planner – with a dated planner you are more likely to fill in that day's events with a highlight, reflection, memory or anything else that reminds you of that day. To make it fun add stickers to decorate the day or week, and images to remember that day fully.
Using a Gratitude Journal – If you have a hard time with coming up with things to write, a prompted journal like a gratitude journal will help you get into the habit of journaling. A Gratitude journal is so helpful in reviewing your day and helping you to be thankful for what you already have. It really is the key to happiness.
Try a 10 Year Journal – I used to have a 5 Year journal for moms that I bought a while back. These are so fun to use because you can see your exact day from years ago. Every year you go back in on the date and write down a highlight from your day. It's a great way to see how your everyday life has progressed over the years.
Journal about a Goal You're Working Towards – If you want to start creating healthy habits try a diet or fitness journal so you can track your progress and be more aware of what you are eating.
Use a Simple Notebook – If you like to write on your own and are good at writing pages and pages of journal entries then a simple notebook will do. A tabbed notebook can be good to use for months of the years (so maybe try one with 12 tabs).
Tips and Tricks for Your Digital Journal
Use keywords so that they're searchable
Journal with a friend – tell each other to write in your journal daily so you can stay accountable. You can even collaborate with a friend on GoodNotes – a joint journal would sound fun!
Export and save your PDF journals to save on your hard drive
Print out your journals to have a physical archive of your journals
Tips and Tricks for Making Digital Journaling a Habit
1. Start small
2. Use something that you can access easily (like a digital journal on your ipad or phone 😉)
3. Make time to reflect on your journaling
4. Do it with a friend!
5. Be patient
6. Celebrate your accomplishments!
Start Digital Journaling Today!
Head on over to Webudding.com and get your journals! Use the code "Wenda" at checkout to get 50% off your purchase!