I've received great feedback from my instagram post for my wallpaper desktop organization, so I thought I would share it with everyone to use! I totally do not take credit for this idea however. I just Googled
"organized desktop" and there were plenty of wallpapers! But none that
fit me perfectly, so of course I had to make my own in Photoshop. For more desktop organizing tips go here!
Take a look here at how I organize mine:
I am constantly saving tons of files onto my desktop, it's the only place I really look. After I am done with most files I copy it into our hard drive/ my book and just delete it off the computer to save space. I love the categories I've created for myself and I will provide that wallpaper if you like them too. I have a space for personal, tools, miscellaneous, to be filed, then current projects with a finish now and to do later box. It's perfect for my blogging.
I will also post a blank version for you and you can just use an editing software or picmonkey.com to write in your own text in the blank labels! I have mine as 1920×1080 to fit my iMac computer, test to see if it fits your desktop, if not jsut resize it to yours. You can find your computer's size on a Mac by clicking on the apple>about this mac>displays. It should say in parentheses. If you are on a PC look for something about the info of your computer as well.
Another thing I do to keep it all neat is highlighting all folders in each section then right clicking and clicking on clean up selection. Just to make it all lined up and neat!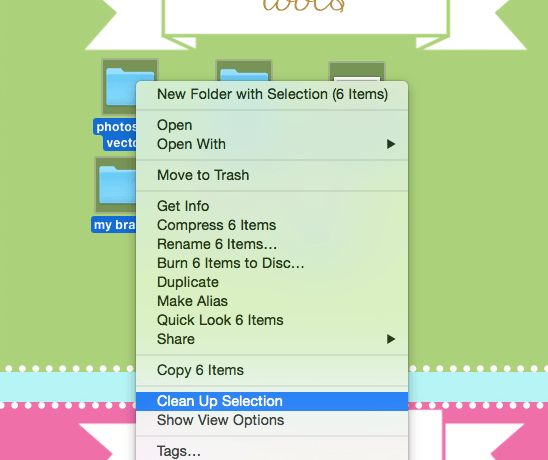 Good Luck organizing your desktop! & now you will have a colorful, cute, and functional wallpaper for your computer!
Downloads:
Titled Desktop Organization Wallpaper
Blank Desktop Organization Wallpaper
If you do end up using these I would love to see pictures. Tag me on Instagram @wenduhh_plans or #mswenduhhblog
Please do NOT share the actual file or file link. Instead please send your friends here to download my free printables, thank you.

This work is licensed under a Creative Commons Attribution-NonCommercial-NoDerivatives 4.0 International License.