The A5 size is pretty big and I wanted to save some paper, so I made this A5 day per page insert instead of the day on two pages. It still has mostly everything I need to plan my day and is still more than enough room. I hope you can use these!
As requested, here is the personal sized version as well.
Please do NOT share the actual file or file link. Instead send your friends here to download my free printables, thanks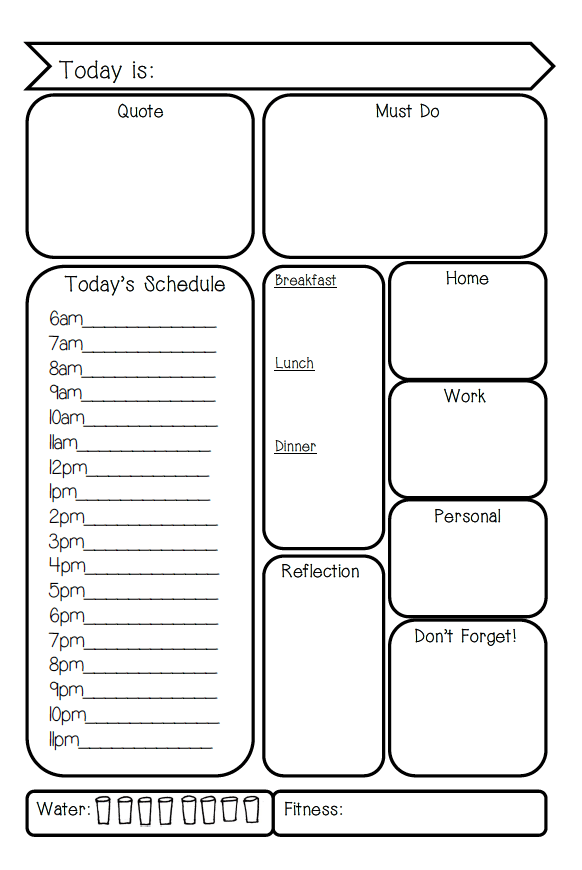 For printing instructions click here!