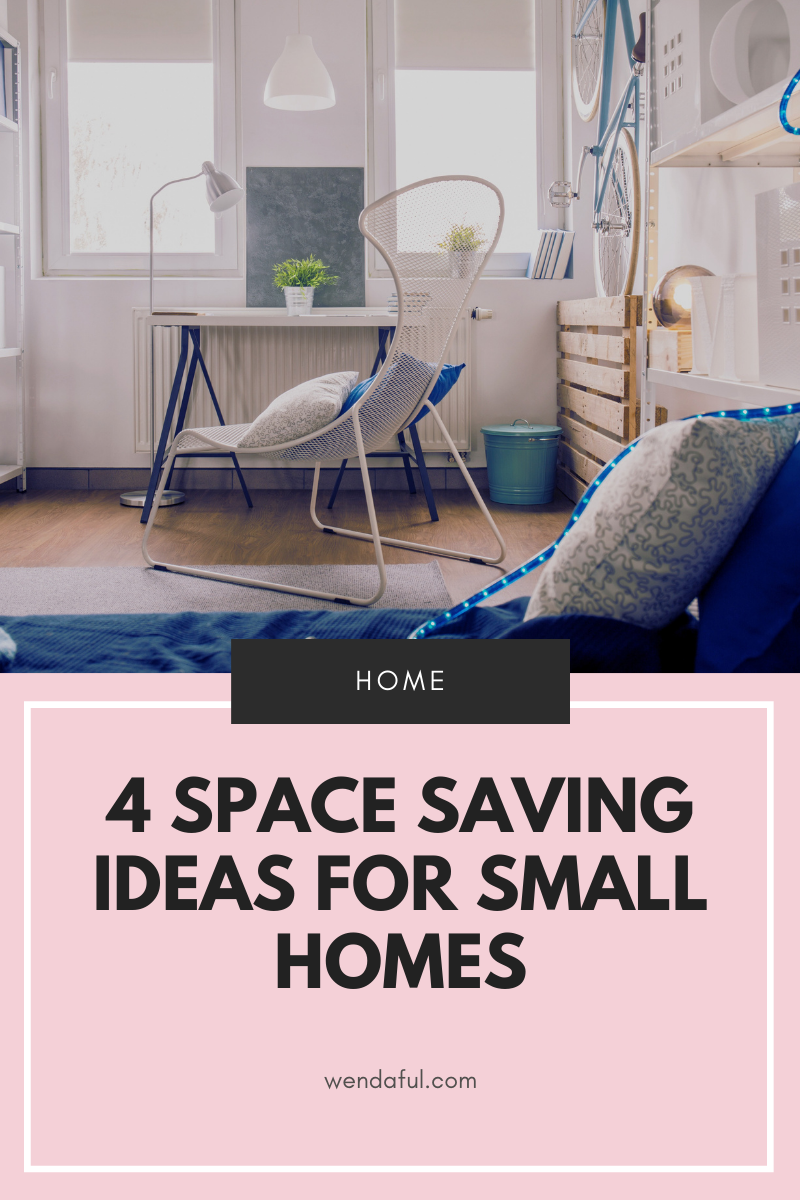 Homes are getting smaller and smaller thanks to the rise of city living costs and real estate prices everywhere. This means that people don't have as much space in their homes as they used to. 
Unfortunately, those who have chosen to downsize or live in smaller, cheaper homes have found that living with little storage room and living space can be a bit of a challenge. Moreover, the question of how to maximise the little space you have is a difficult one. With clever ideas and organisation skills, however, it becomes much more manageable!
Yes, you read that right! Whether you're working with an apartment or a condo, there are tips for making your home feel bigger than it is!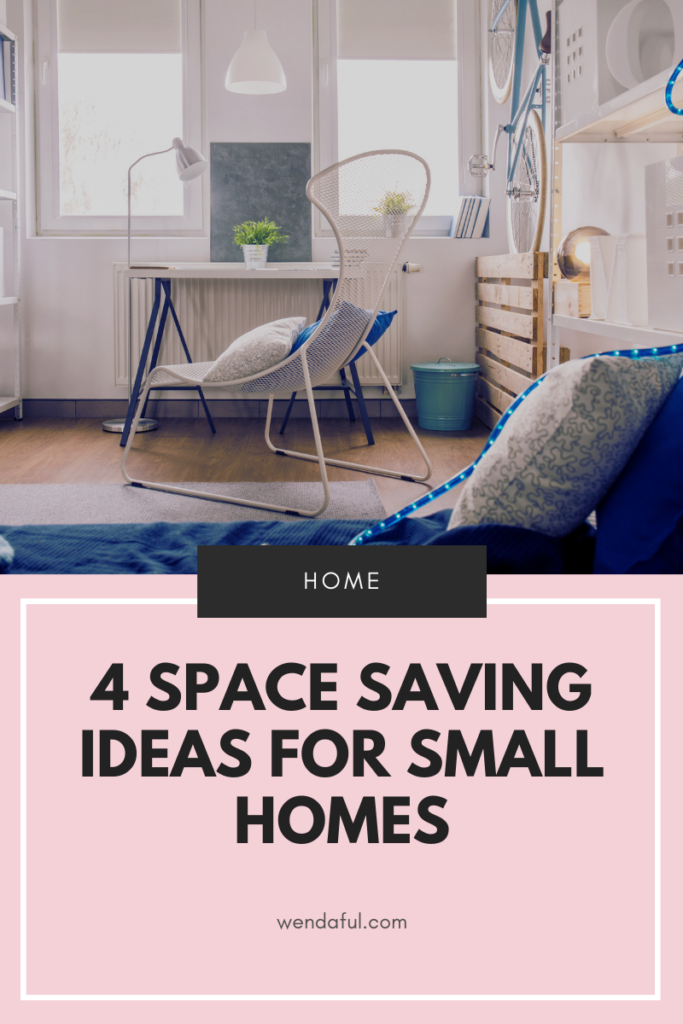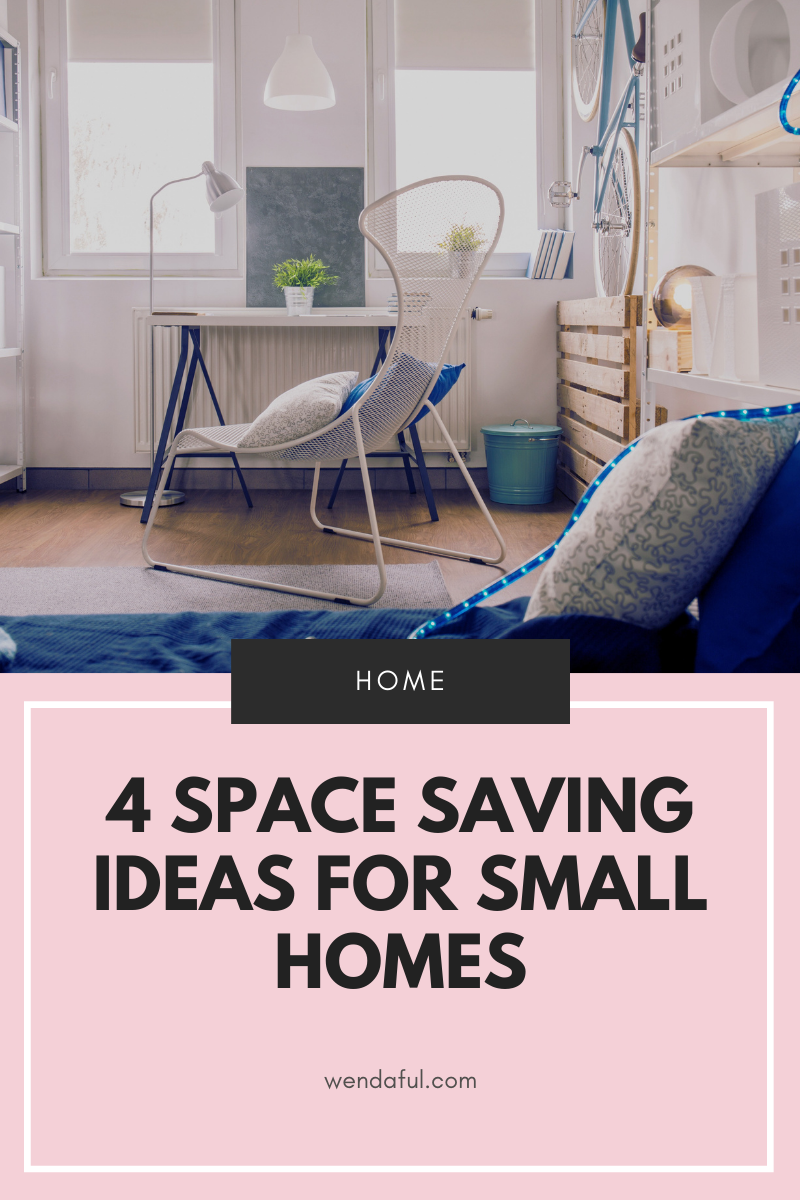 What Can I Do To Save Some Space In My Small House?
There are various ways for you to make the most out of your limited living and storage. Here are some of the most common ones you can always count on to work!
Take Advantage Of The Vertical Space
When we say a house is small, it usually means the property has limited square footage. That, in turn, means there will only be a small area which you can use to put down and store your belongings. However, many fail to realise that aside from the property's floor area, you may also keep and display items above ground level by using its vertical space. 
A home's vertical space usually spans from the floor to the ceiling of the property. You may use hooks, hanging shelves, wall racks, and multi-layered shelving units to store the items that would have otherwise been crammed into bulky storage bins and the small built-in storage space in your home. 
Aside from storage, you may also make use of your vertical space by mounting furniture and appliances like entertainment systems, light fixtures, working desks, and many more! You may even mount or hang your home decor on the walls and ceiling if you wish to do so!
Find The Right Type Of Furniture
Because you only have limited space in your home, you will want to find furniture that will conveniently and efficiently fit your space. Here are some types of furniture that are ideal for your small home:
Small Furniture
The first type of furniture that you will want to consider for your home is, of course, small furniture. The last thing you want is to fill it with items that would only take up every single inch of available space.
While looking for small furniture, though, make sure to find pieces that are relative to the size of your place. After all, what you consider small may still be too big in comparison to your space. To avoid this from happening, consider having your furniture pieces custom made or carry a measuring tape while furniture shopping. You also should be careful of picking out furniture pieces that are uncomfortably small for you to use. 
Furniture pieces that are smaller and lower or closer to the ground are also helpful in maximising your vertical space!
Collapsible or Foldable Furniture
Next, you will also want to have specific items that can easily be moved out of the way when needed. The best way to have such items would be to get collapsible or foldable furniture. Not only will you be able to make space in your home pretty quickly, but you'll also be able to store this stuff without sweat, thanks to its compact structure when folded. 
Multipurpose Pieces 
Lastly, you will also want to consider using furniture that is versatile in use. Multipurpose furniture can help save space and keep your home looking more minimalistic. Some examples of multipurpose items are ottomans with storage bins built-in, a wall desk that turns into shelves when not in use, or even pull out sofa beds!
Consider Using Self Storage
Self storage units are a great way to cope with limited space. Whether it's old collections, seasonal equipment and gear, items that hold a lot of sentimental value, or unused furniture and appliances, self storage is a highly convenient option for those who don't have room elsewhere in their home.
Aside from helping you free up some space in your home, these units will also be providing you with round-the-clock peace of mind. After all, most storage facilities offer 24/7 CCTV coverage, reliable personnel, and cleanliness at all times! Many even offer climate-controlled self storage units, thus ensuring that your items are safe from moisture, dust, dirt, and extreme temperatures. 
WhatStorage, a UK-based marketplace for storage in Manchester, London, and Glasgow, among many others, also advises its users that while the decision to use a storage unit is an easy one, making sure to find the right one is an extra step you will always want to take. 
Compare prices and amenities from many different facilities before making your final choice. Also, consider things like the size of units available for rent, distance from your place, insurance and liability policies, and other services offered by the company to find the facility that would best suit your needs.
Declutter Regularly
Decluttering is an effective way to clear your home of unnecessary junk before it piles up and takes up too much space in the house. Doing this will also ensure you have ample room for a healthy, happy life! Read more about the ways decluttering can improve your life here!
If you are not sure where exactly you should start, think about the drawer, closet, garage, or basement filled with stuff you don't use. You keep these items because they remind you of happy times and good memories. However, the more time goes by without using them, only means your space will be more and more cluttered. 
It is best to organise everything at least once each year where you take out all those items and get rid of the ones that are unnecessary, redundant, or damaged so that they are not taking up any room in your house anymore. From there, you may choose to sell, donate, or throw these items away.
Now that you've got the best tips on how to maximise the space in your small home, it should be much easier for you to furnish and spruce it up! Meanwhile, here are some Tips On How To Update Your Home To Make Your Space Feel New Again.
---
This article was written by Michaela Pinga of

WhatStorage

. Michaela, who has since rediscovered her love for writing, has a degree and went to school for digital filmmaking. In her free time, Michaela enjoys consuming an alarmingly large amount of pop content in the form of books, TV shows, films, music, and many others.