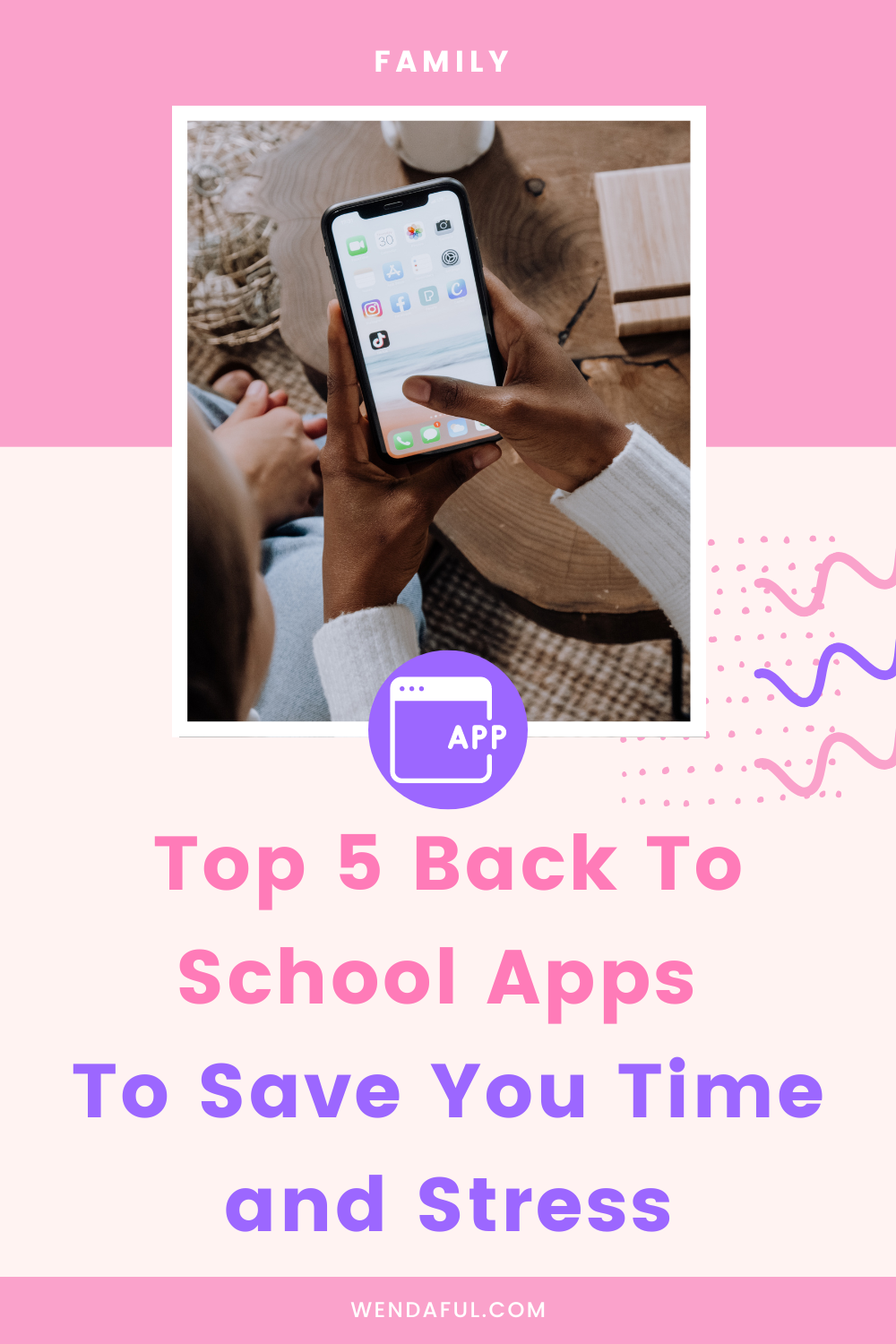 In this post, we are going to discuss the top 5 back to school apps that you can use to save you time and stress.
We know that back to school can be a hectic time for parents, and we want to make it as easy as possible for you to get everything done. In this post, we will discuss 5 of our favorite back to school apps that will help you stay organized and on top of your schedule, which will save you so much time and stress.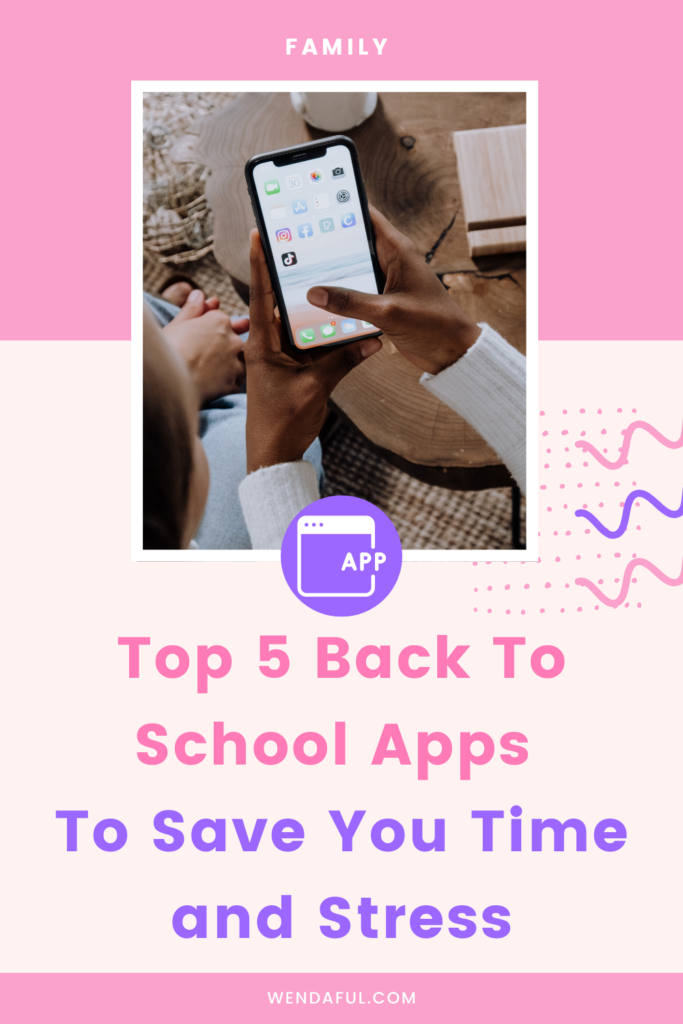 Google Calendar is one of the most popular calendar applications on the market, and for good reason. It's easy to use, it's reliable, and it has a ton of features that will make your life easier.  At the beginning of each school year I download the school's annual calendar (which you can find on your school's website or just googling your school's name and annual calendar) and I start inputting all the important dates into my Google Calendar. These can include:
First day of school

No school days

Back to school nights

Minimum days

Parent teacher conferences

School events

Last day of school
2. Reminders App for iOs or Google Keep for Android
If you're on iOS, this is a great free app to help you get organized. It's simple and easy to use. You can collaborate with your kids or spouse and use it for your back to school shopping list.  It's a great tool for keeping track of both big and small tasks. You can add items to your to-do list, set deadlines, and share your to-do list with other people. Plus, this app is highly customizable, so you can make it work the way that works best for you.
I always look up the school's specific shopping list and add items we need here.
This is a brand new app that I just discovered. It's like a pinterest board for your life! You can have sub-boards and use it to keep track of all your important documents and paperwork. I use it to store medical information, the kids ID numbers, school activities and contacts, recipes, snack ideas and more. You can upload pictures, sites, notes, lists, or scan in your docs. It is simple to use, and it has a user-friendly interface that is perfect to use! I love that you can create boards within boards.
This was the organization I needed! I was using google keep before but I didn't like how everything was so scattered and I often had to use the search feature. With this I can know where exactly to look. If I need my kids student ID numbers, I know to go to >Family>School> ID numbers. 
There isn't a day that goes by where my husband or I needs an important number, login information, or account detail. And I hate having to dig through tons of paperwork just to find it. With this app I am able to do so all on my phone. Having all your important information all in one place is essential to getting organized. This app definitely checks all the boxes! I plan to use it for our:
Shopping lists
Important Info
Medical Cards
Dental Cards
Kids measurements
Kids memories
Workout Routines
Wishlists
Activities Info
School ID numbers and teacher info
Vacation plans
Auto info
Home maintenance and projects
Recommendations for stores, restaurants, places to go etc.
Membership Cards
Party Planning
Date night ideas
My business accounts
Financial accounts
Kids website accounts
Prescriptions
Symptoms
and whatever else pops into my brain!
This is a cool website that the kids can play after school so you can get some quiet time. Plays.org is a website where you can play tons of free games without downloading any software or apps. There are games for all ages and interests, so the kids can spend their free time playing something they're interested in. There are also educational games!
The website is so well organized so you can find games easily. They have categories for everything for you and your kids, from educational games to simulation games.
To get started all you have to do is find your game and click play! You play directly in the browser! How easy is that? My kids have an old computer in their rooms that they can play after they do their homework and it's fun for them and peaceful for me!
Some of the education games I would recommend are Garfield Sentences: Educational Kid's Sentence Structure Game, Zombie Typing Practice Game for Kids or Math Facts Shoot Out
My daughter loves playing the Frozen Rush: Disney Princess Running Game and Barbie Coloring Creations
My two sons favorite games to play on here are Farm Town and Pocket Racing
I personally like to use it to play simulation games. Some of my favorites are Penguin Cafe: Restaurant Serving Simulation Game and Real Estate Tycoon Game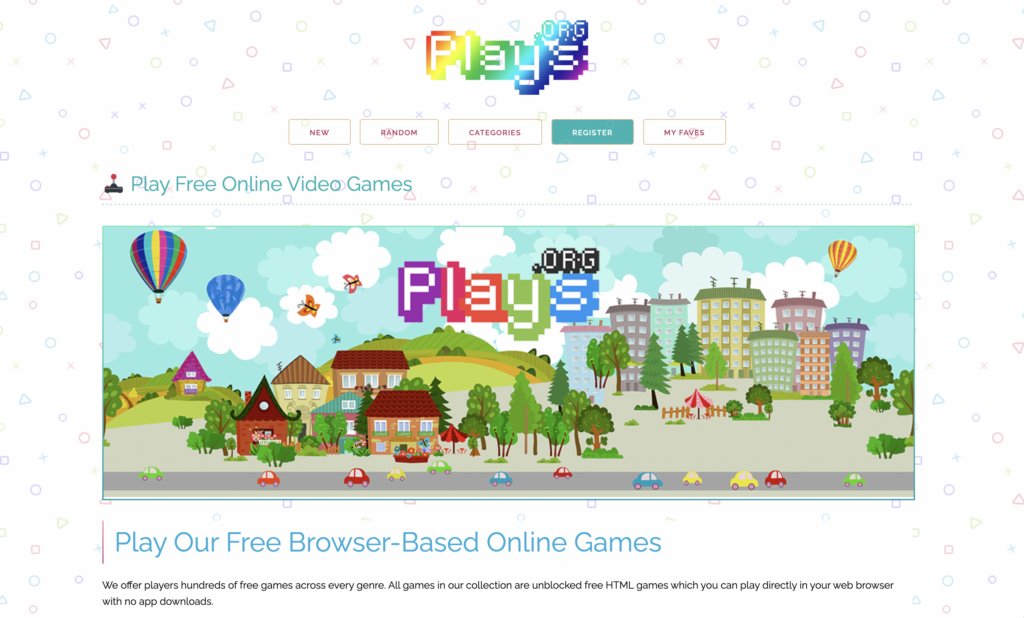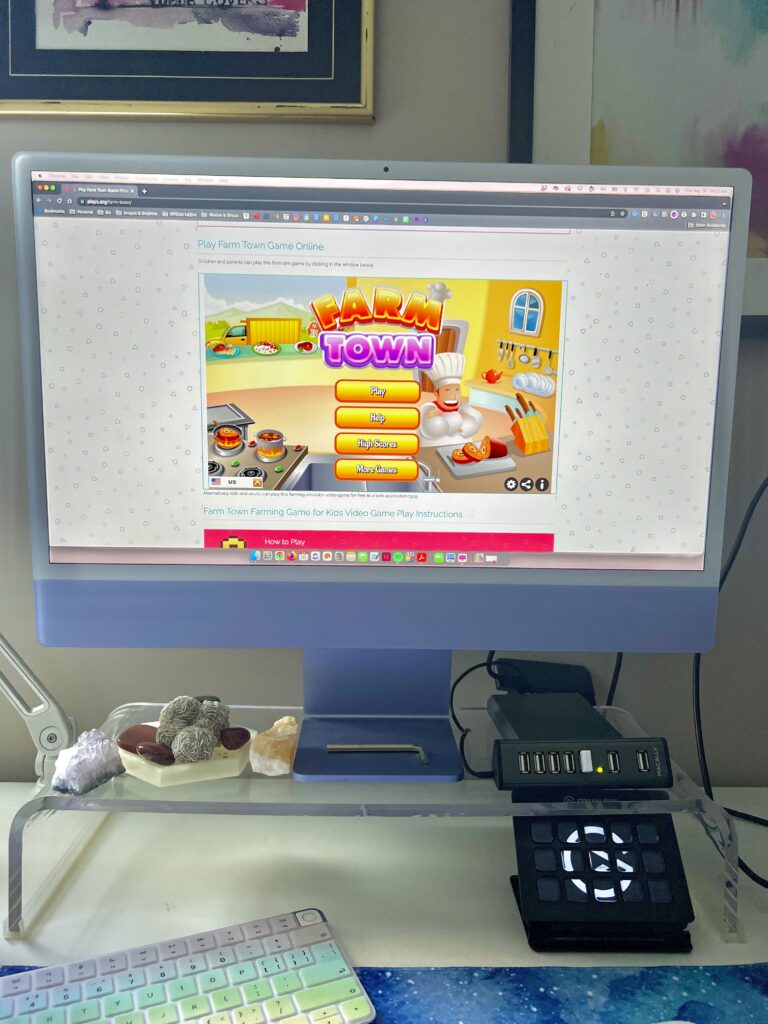 The Happy Kids Timer is a great app for younger kids, especially those who need a routine. The app has a timer that counts down, with sounds and animations that help keep the child excited and engaged. This is an excellent way to get them ready for back to school! You can create a morning routine and an evening routine. My daughter loves that it's animated. You can edit the activities and add in your own. Some of the routine activities are things like:
Wake up and make your bed
Get dressed
Brush your teeth
Eat breakfast
Pack your bag
Get your shoes on
Tidy your room
Take a bath
and more!
 In this series, we've highlighted 5 great apps for helping you get organized and stay on top of your school schedule. We hope that these apps will help you get started on the path to a successful education for your kids. Thanks for reading!
If you liked this post, be sure to also read my previous post about How To Get Organized Like A Pro With A Home Management Binder.
---
This is a sponsored post written by me on behalf of Plays.org. All opinions are 100% mine.