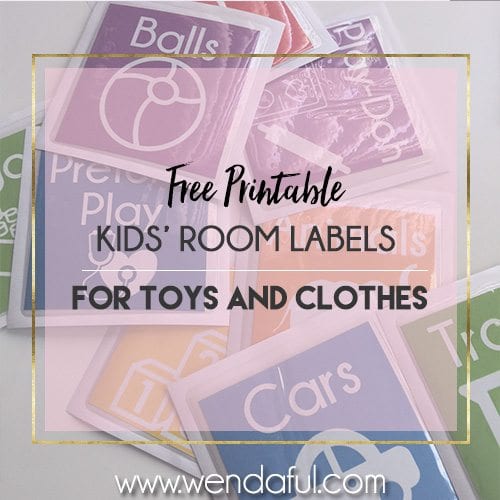 This isn't planner related but it is organizing related! My kids' toys are always all over the place. I have bins with colorful pictures on them so they can organize it themselves but they seem to ignore it. Maybe because it's just too much to look at and pay attention to. So I thought if I kept it super simple maybe they would start organizing their toys better. These labels I made are perfect because it is simple and colorful! I also labeled them with cute titles so my kids can start recognizing sight words.
I have also organized their dressers because my little ones are starting to help me put away laundry, except they never remember which goes into which drawer. With these labels they never have to ask me anymore! They just look at the pictures and put their clothes accordingly! I absolutely love it!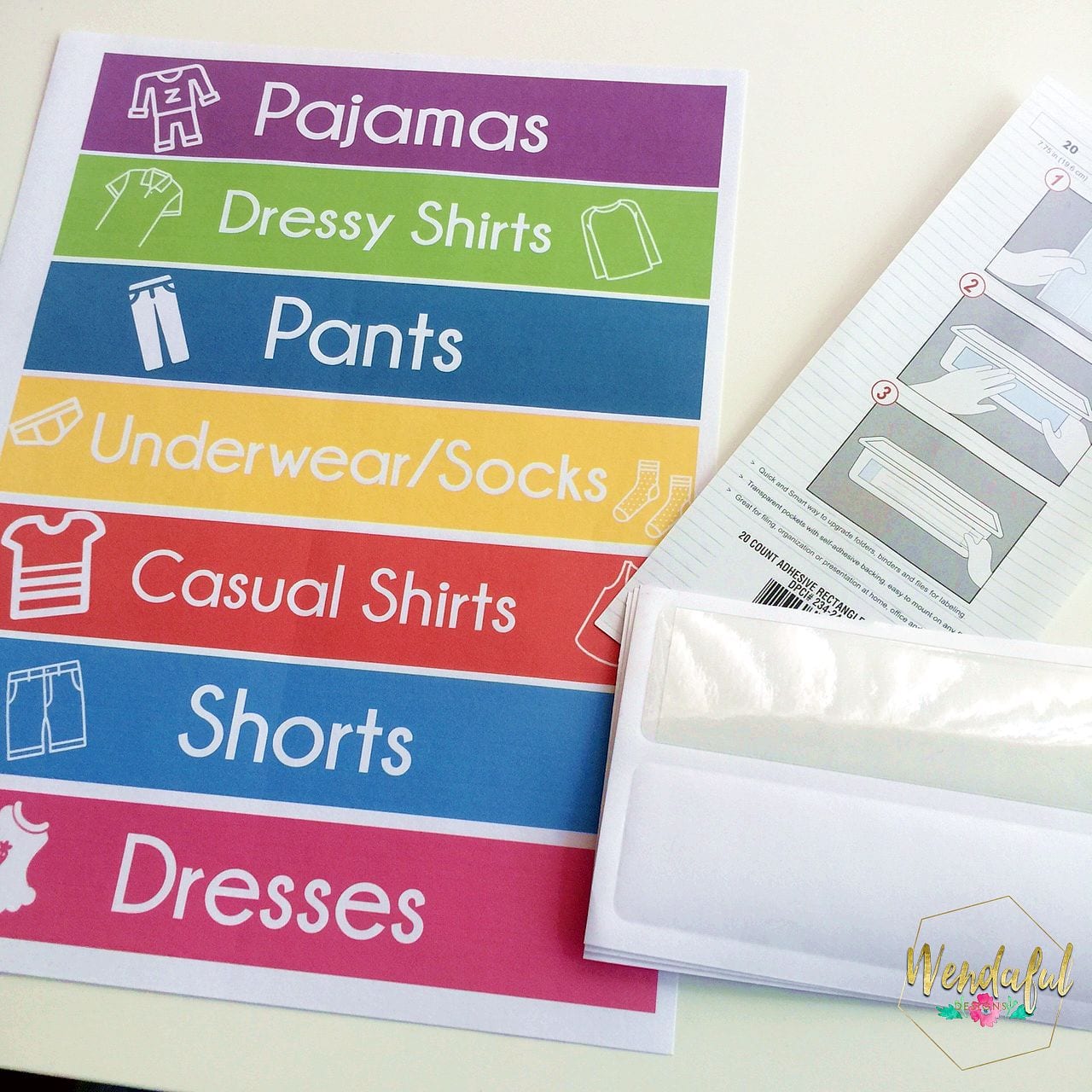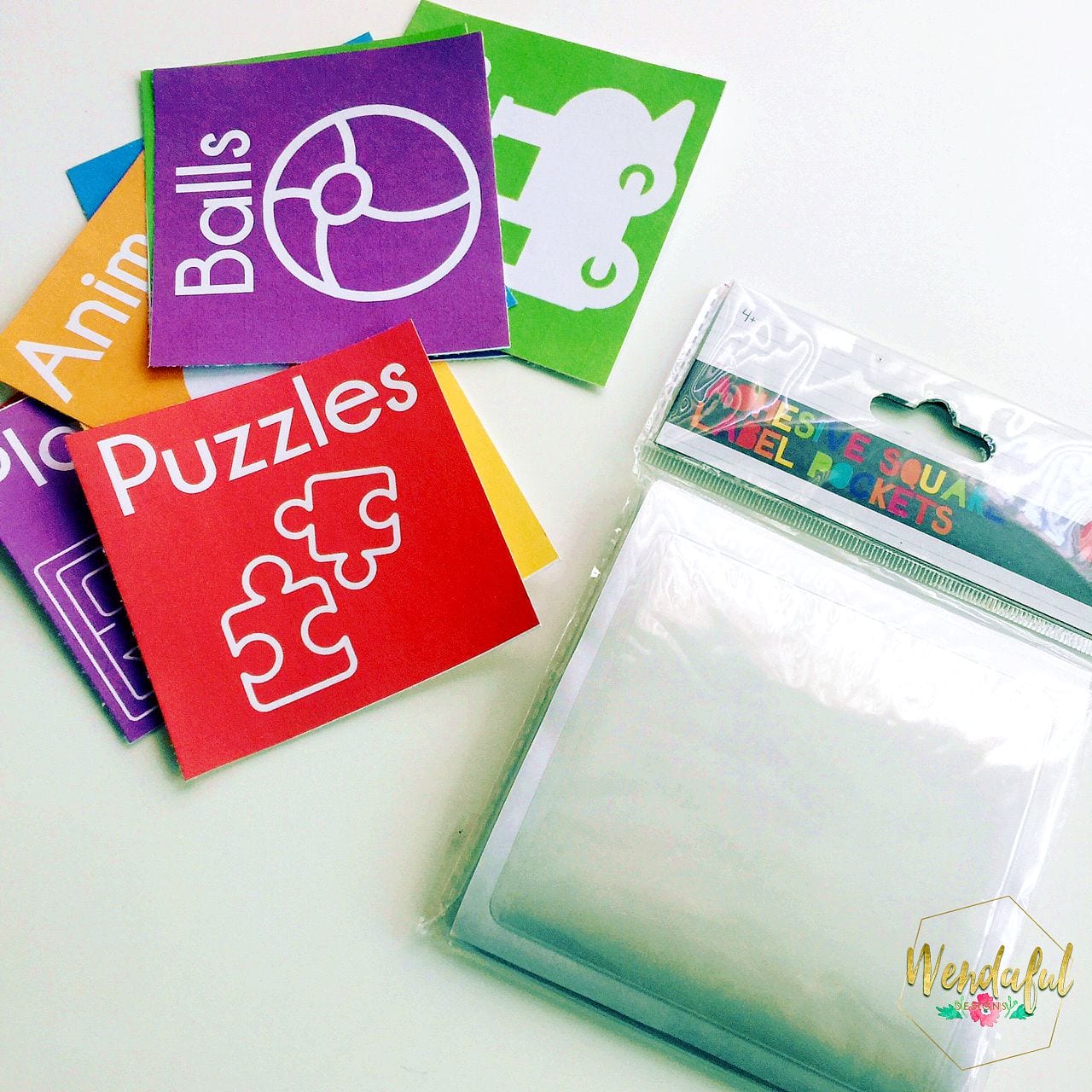 To make these labels yourself just follow these easy steps below.
Items needed:
Clear Pocket Adhesives from Target's Bullseye Playground (comes in a pack of 20 or so for only $3!)

long rectangular ones for clothes drawers
square ones for toys

Scissors/Paper Trimmer
Toy Bins Labels file (provided by wendaful.com)
Clothes Organizer Labels file (provided by wendaful.com)
Printer
Toy bins

I got my blue bins from Target's dollar spot a while back (please ignore all the scribbles on them!) and they are a thick cardboard. My green ones are plastic and are from the dollar tree I believe. You can get bins like these for cheap from the dollar tree. They are smaller than the larger cube bins but I like that the kids can easily grab toys without taking the box out. & they are waaaay cheaper.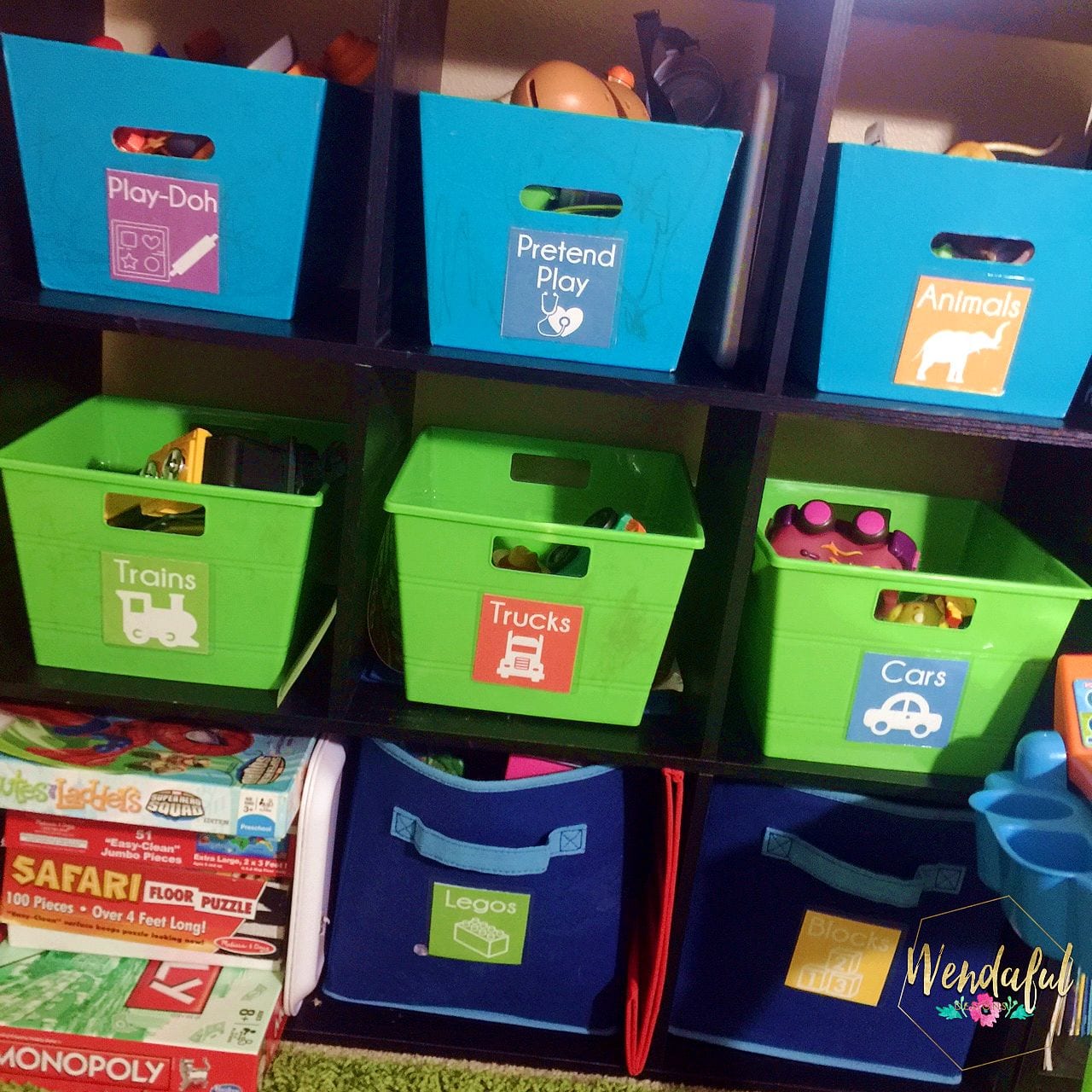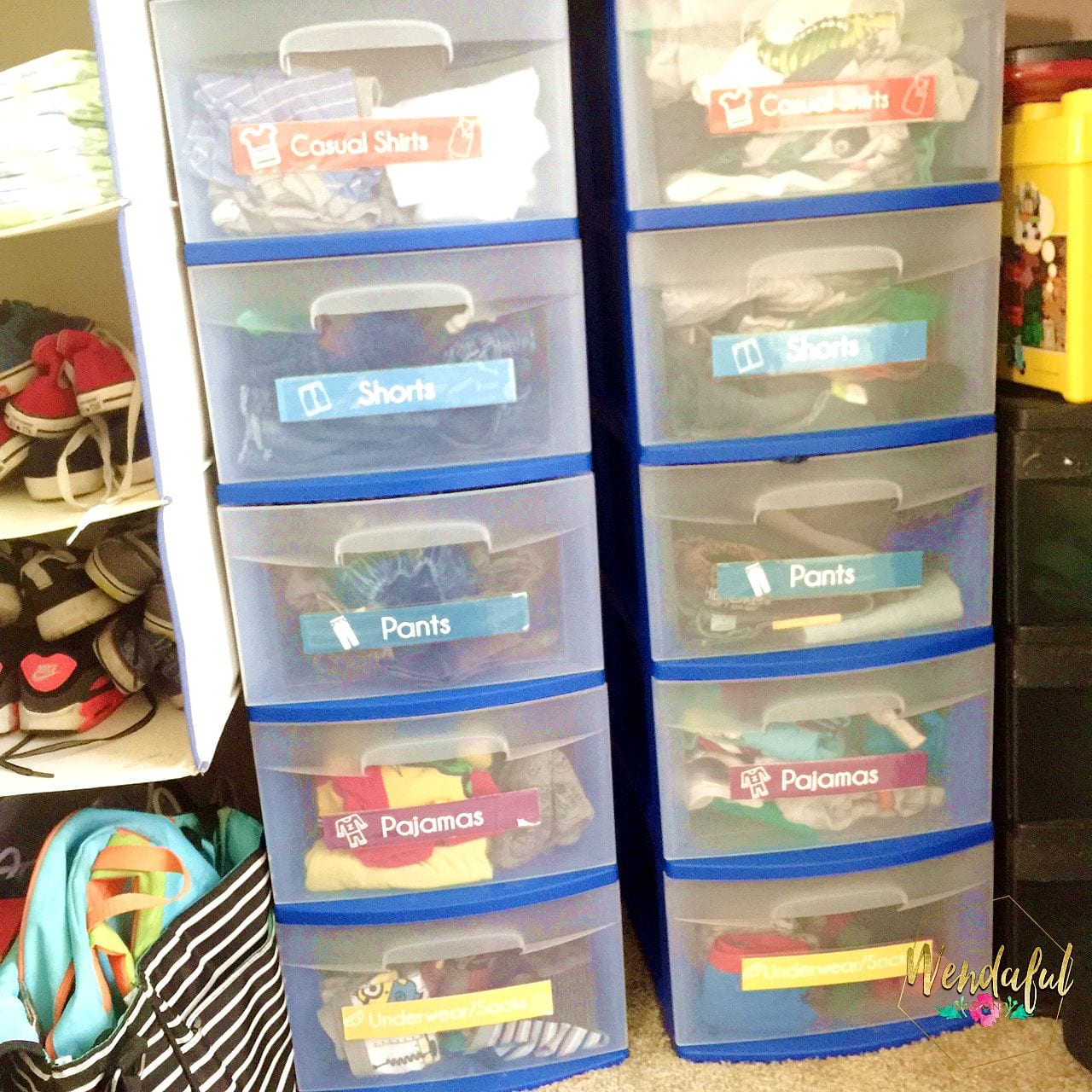 My plastic 6 drawer dressers are from Big Lots, they were only about $15-20.
How To:
First print out these labels here:
2. You can print on cardstock paper or even regular white paper.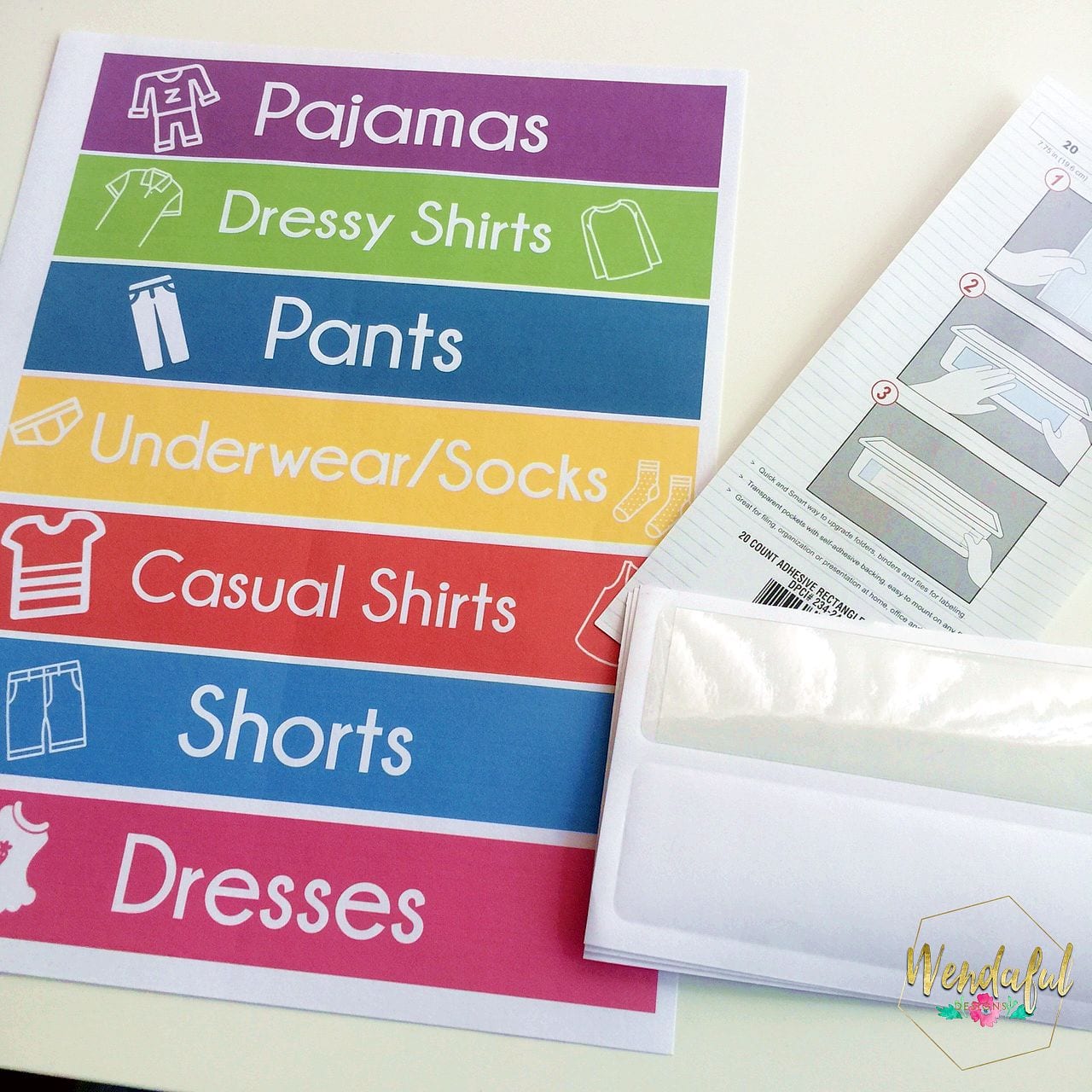 3. After printing these out, just cut them out using a paper trimmer or scissors.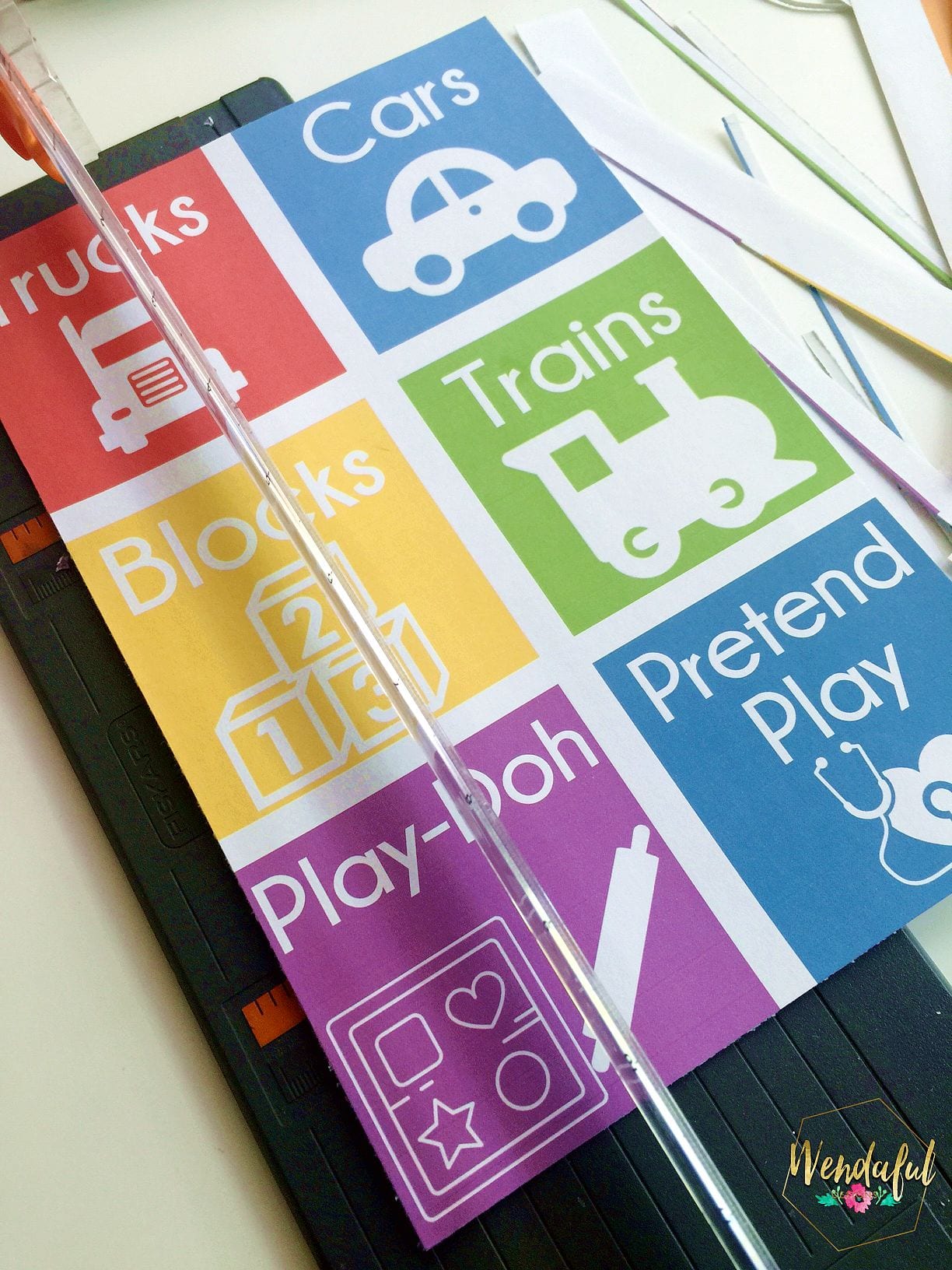 4. Next you will need your plastic pocket adhesives. Take one and put it on your boxes for the toy bins and/or your dresser drawers for the clothes
5. After that, all you will need to do is insert your printed labels into each pocket.
6. & that's it! Now you and your kids can organize each toy bin with cars, trucks, trains and more!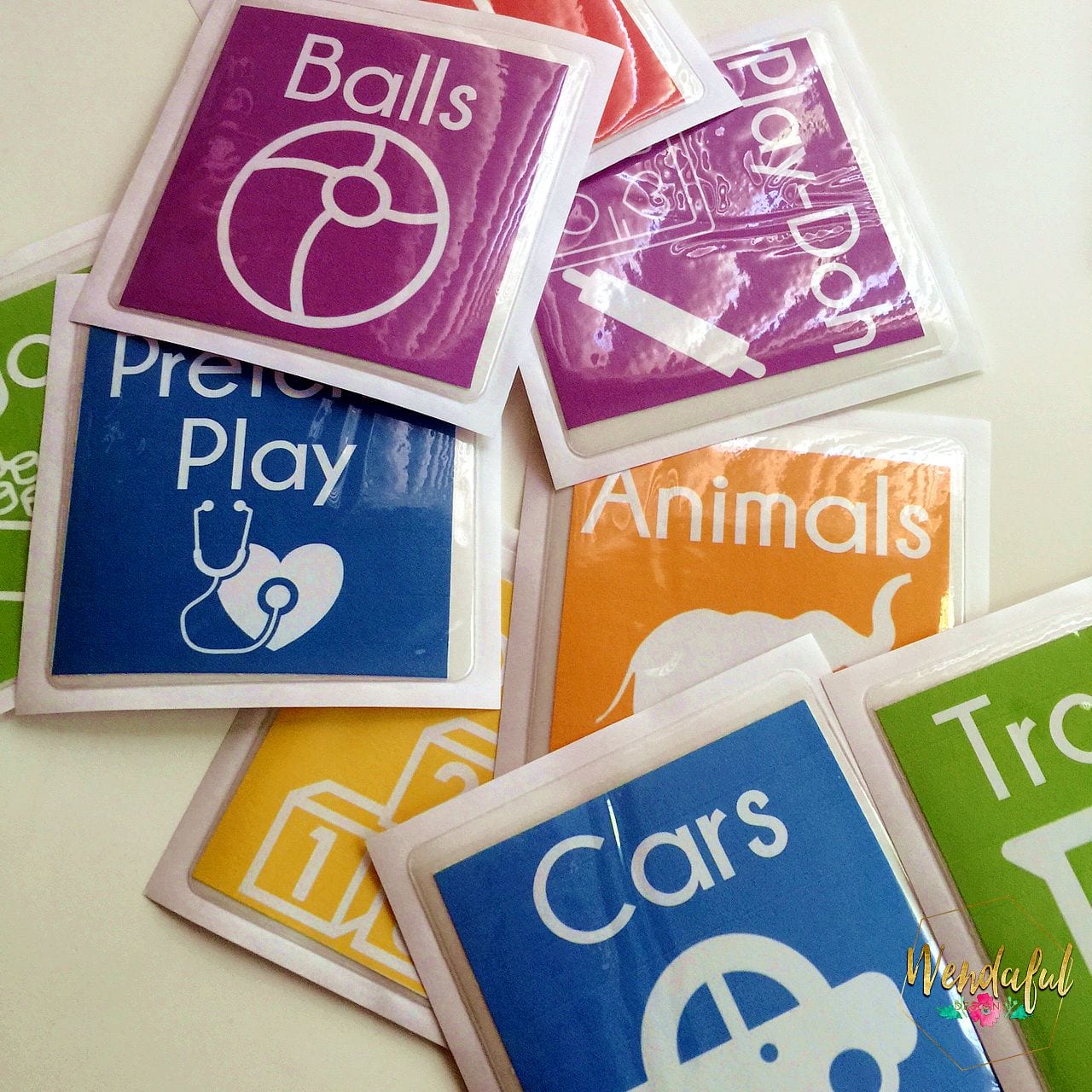 & when doing laundry your kids can help put away their own clothes by looking at the pictures and soon even recognizing sight words for shirts, shorts, pants etc!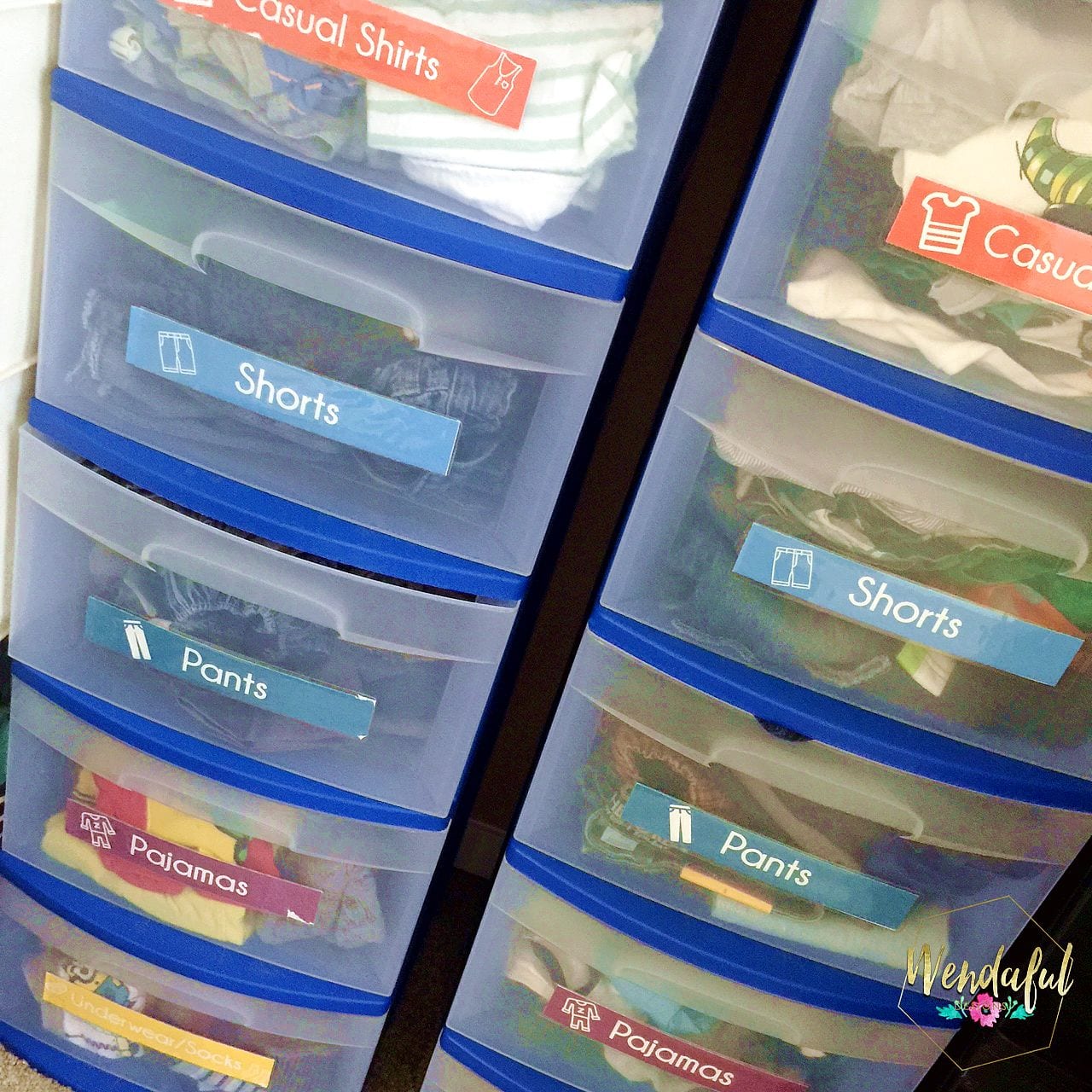 I hope you enjoyed this post and find it helpful in organizing your kids rooms!
Thanks for reading!