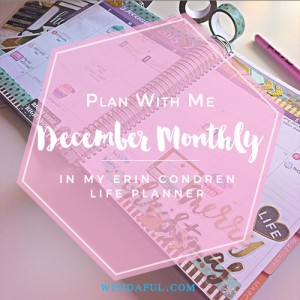 Today I am sharing with you how I planned for the month in my Erin Condren Planner! Click below for $10 off your first purchase!
I wanted to go for a non traditional Christmas theme. I just went to Target and picked out our decor for this year and we are going for a pastel wooden christmas theme! I wanted my spread to look golden and minty!
Accessories Used:
I bought some MAMBI stickers & arrow stickers from Hobby Lobby last weekend and definitely wanted to use it for this month!  I chose mint and gold washi to match, and am using my cool for school Erin Condren sticker book.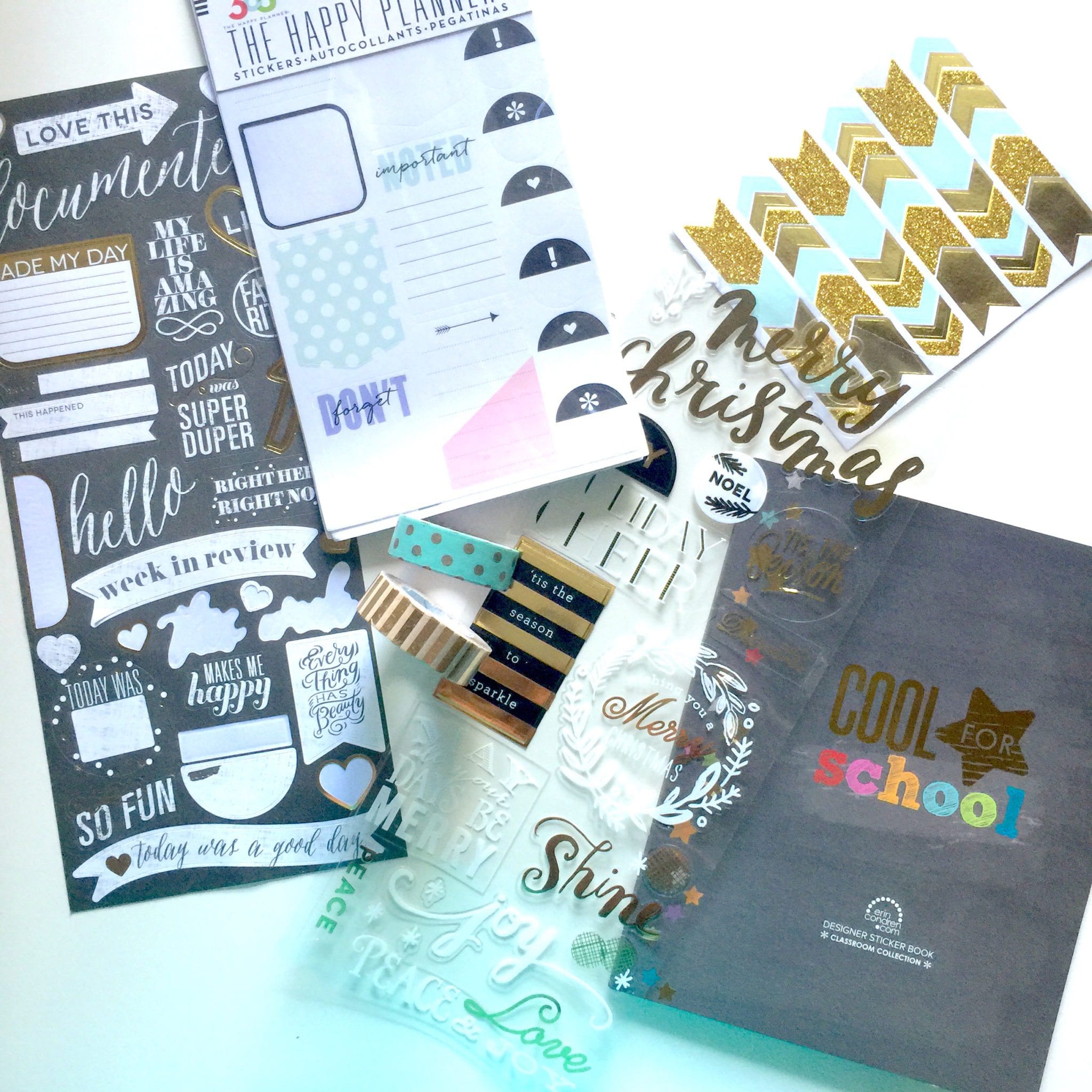 This month I decided to use my horizontal planner. I always first check my appointments which I write down in this printable in my Kate Spade agenda. Anything that is not scheduled gets written in the planner!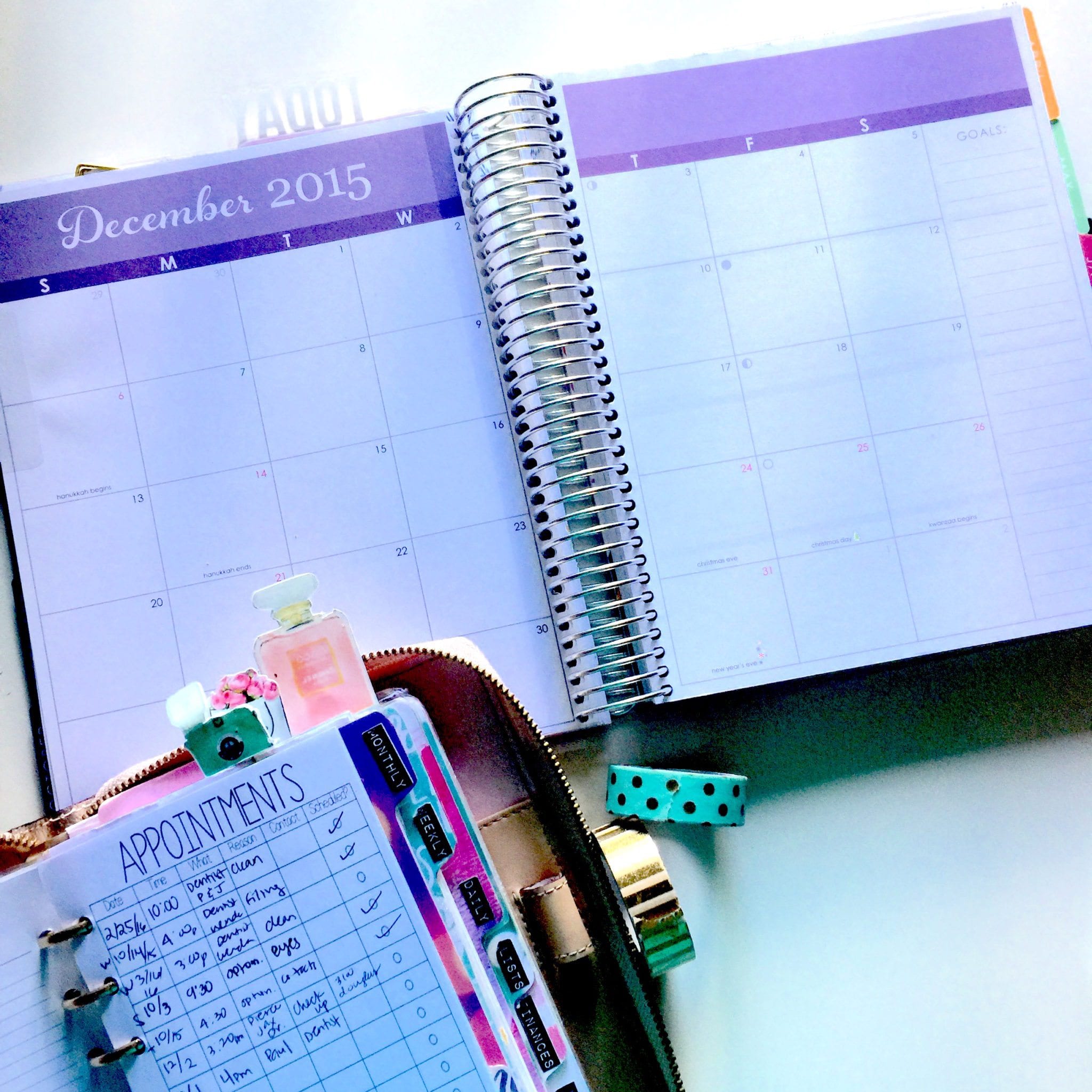 I am using MAMBI's happy planner check mark flags to note my appointments for the month.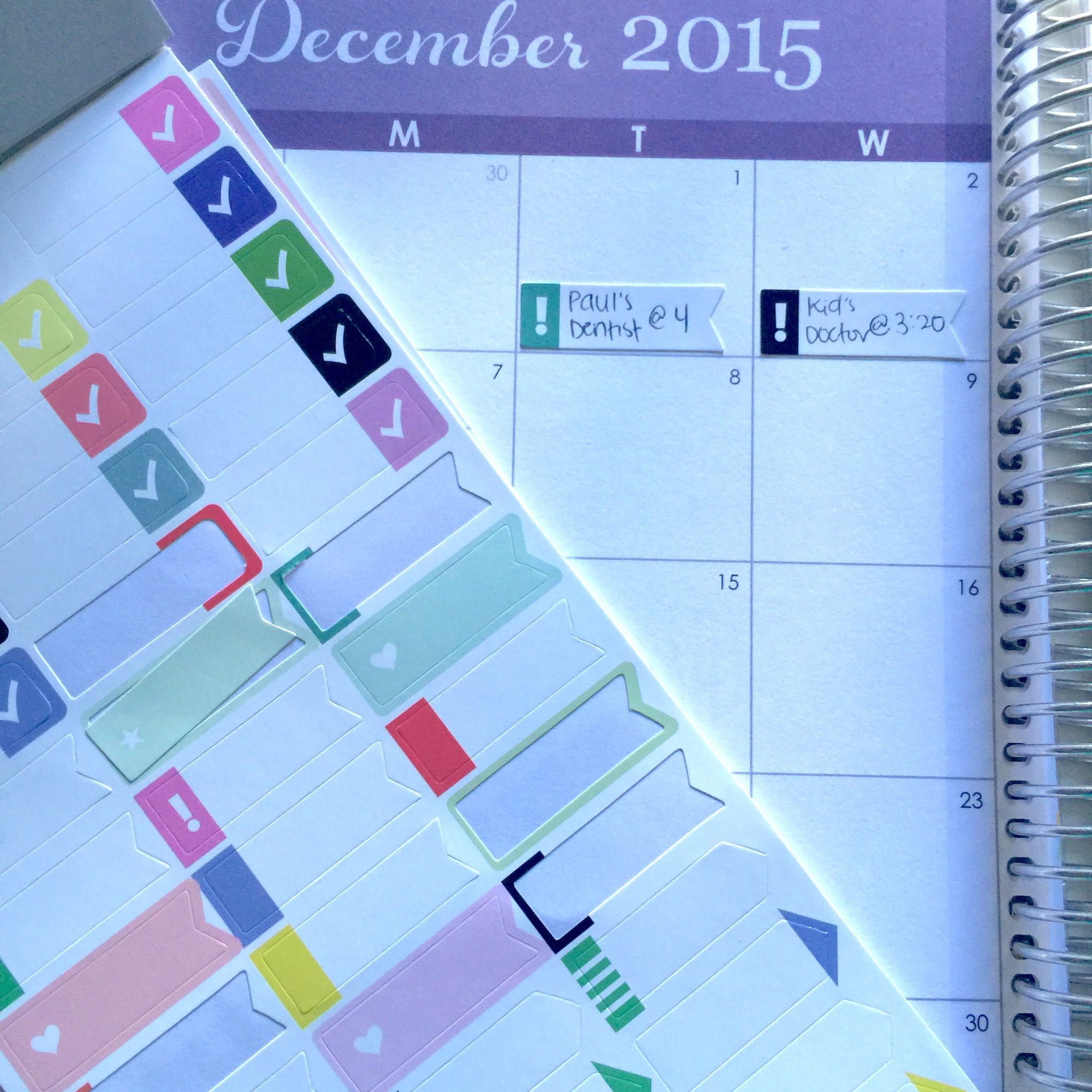 Decorating:
I start off with gold striped washi tape! I try not cover up any dates.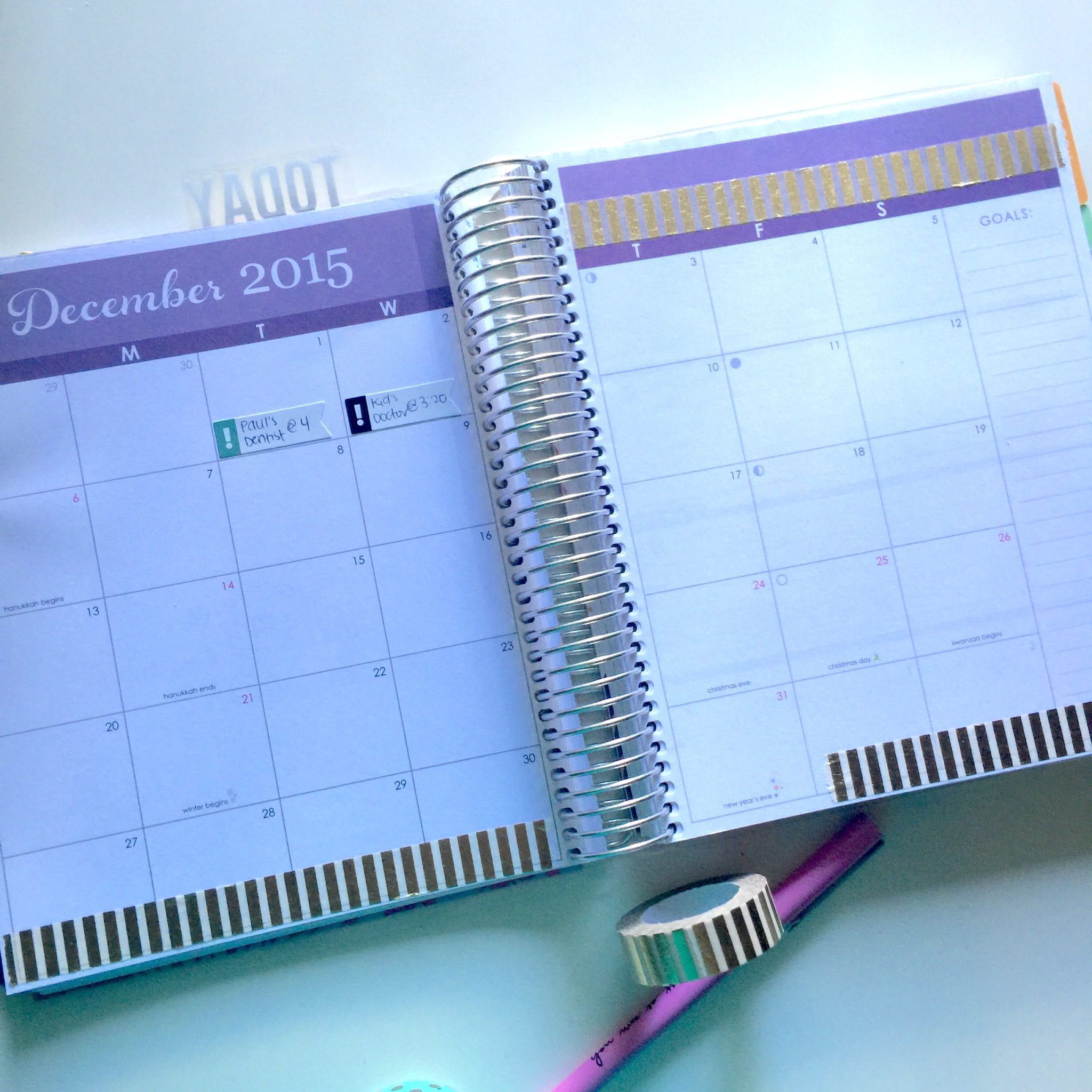 I then layer on the mint dot washi tape. I never really try to be perfect with it, just layering it makes it look so much more artsy.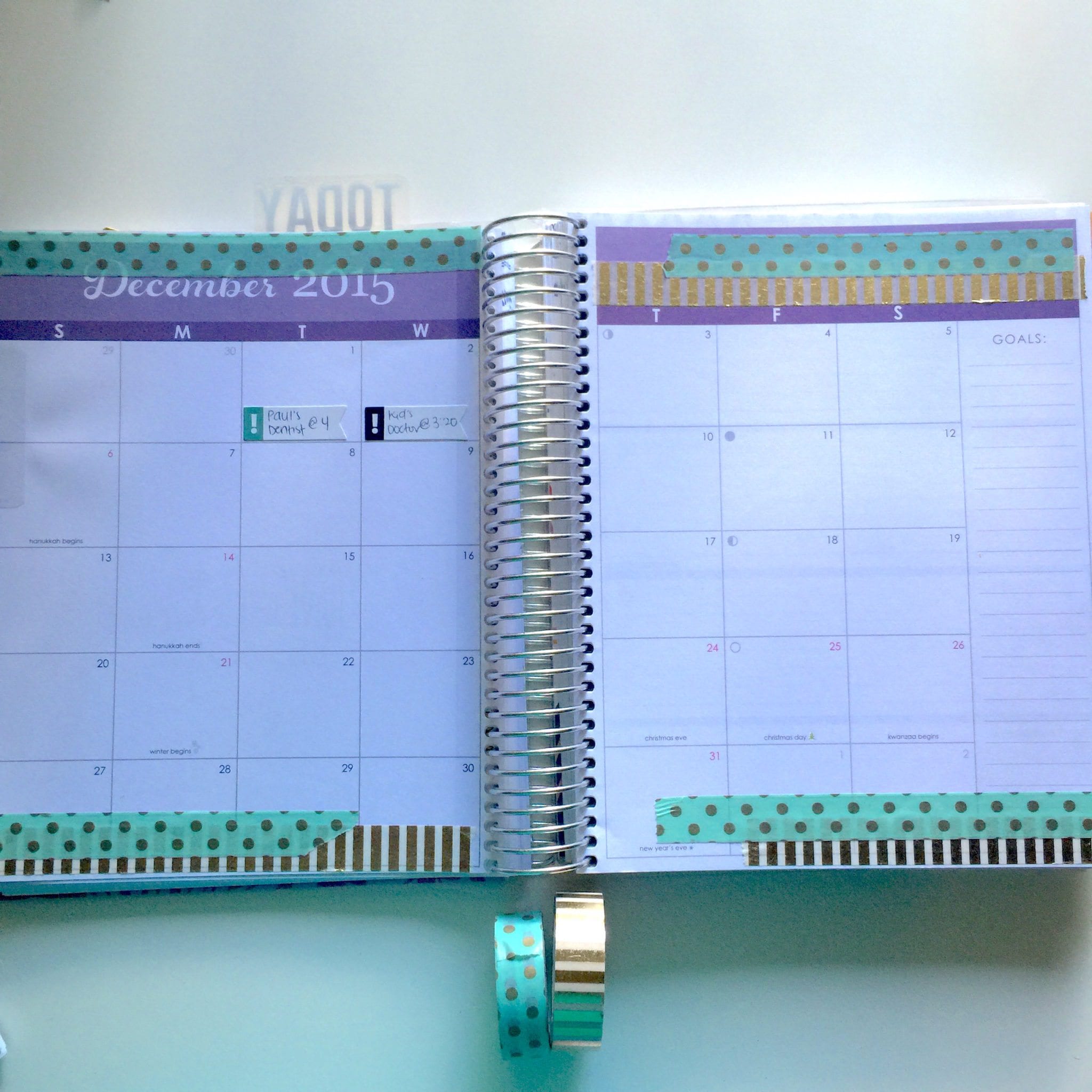 After washi,  I get decorative stickers and place them where I want.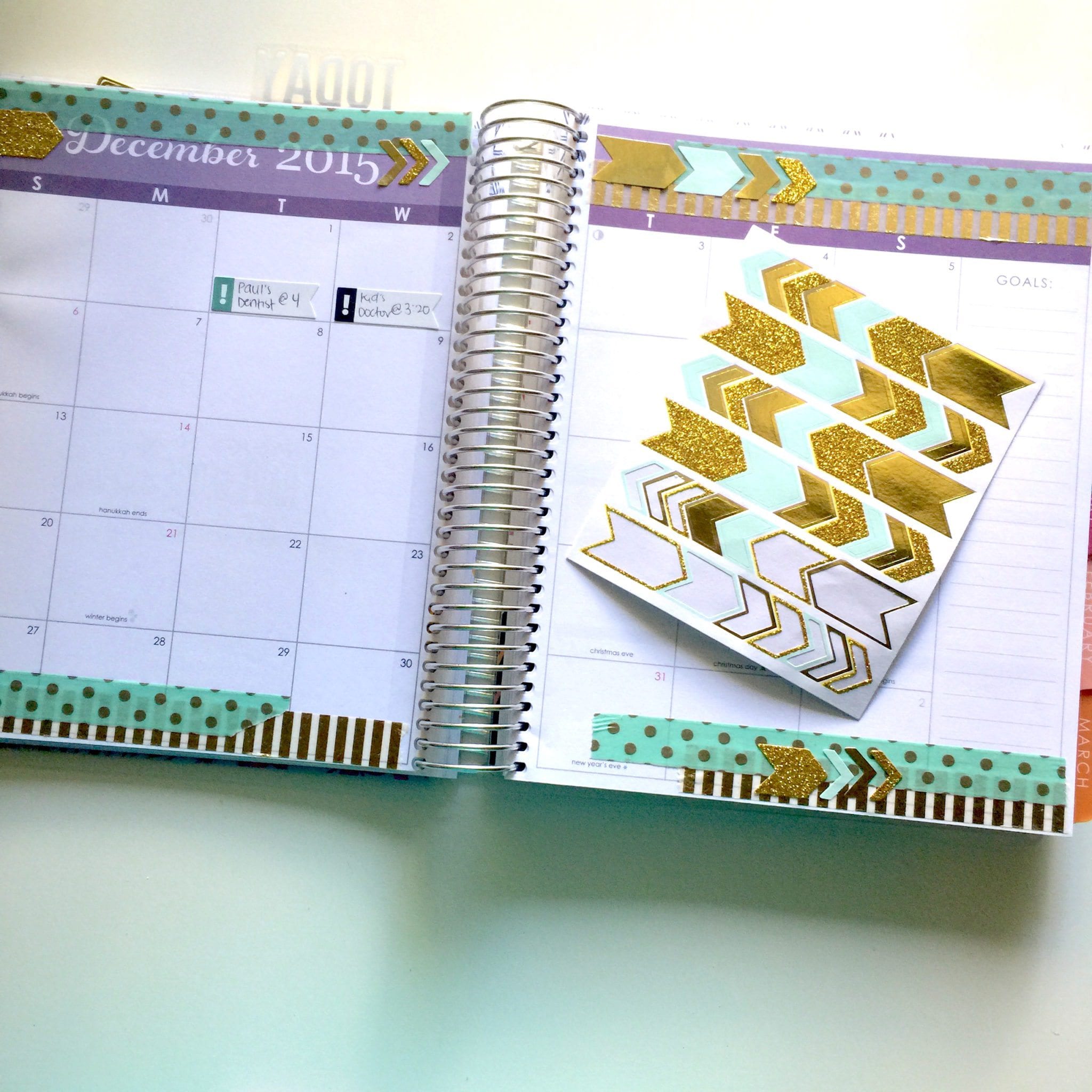 These clear gold foil stickers are perfect for Christmas!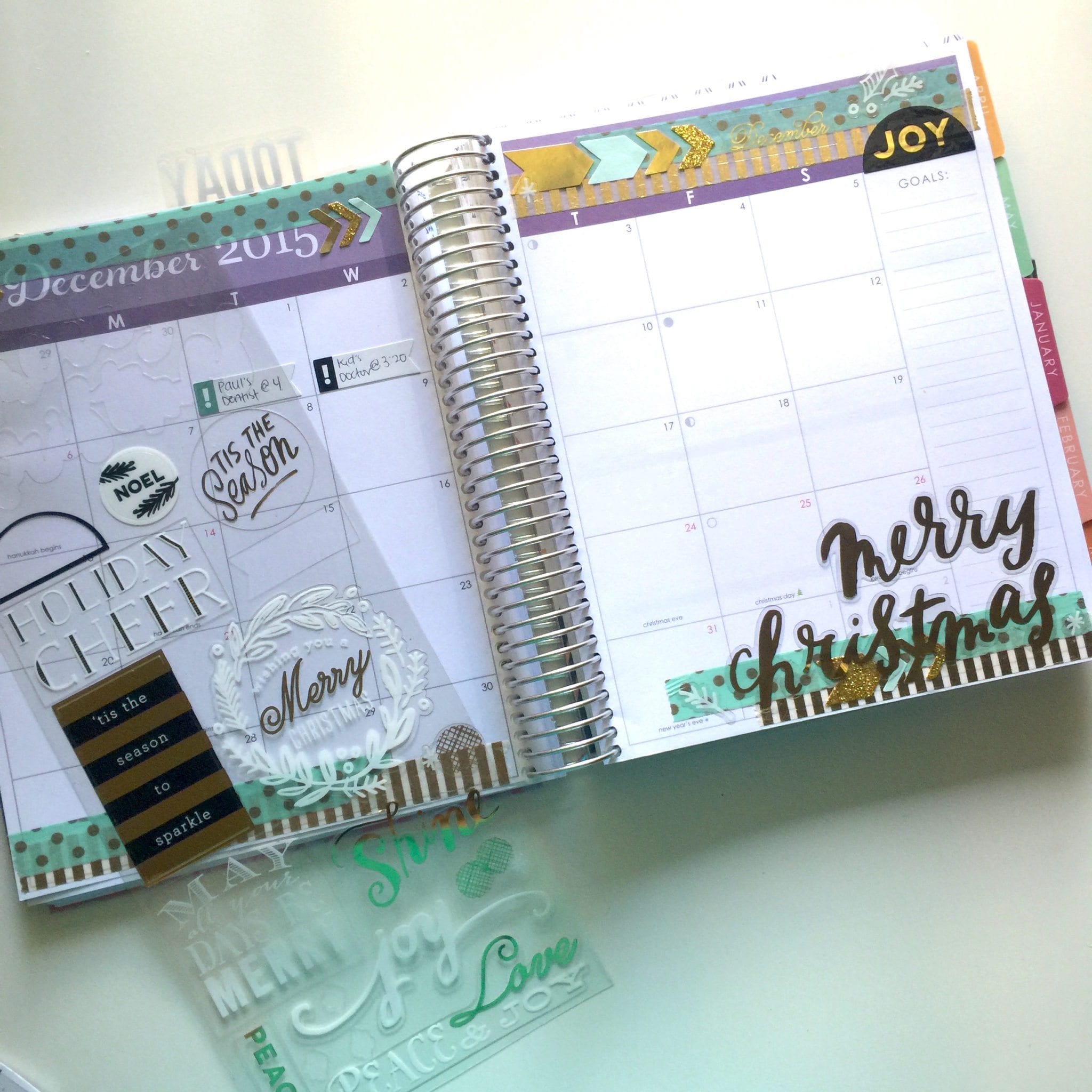 & here I am adding little quote stickers, also from MAMBI.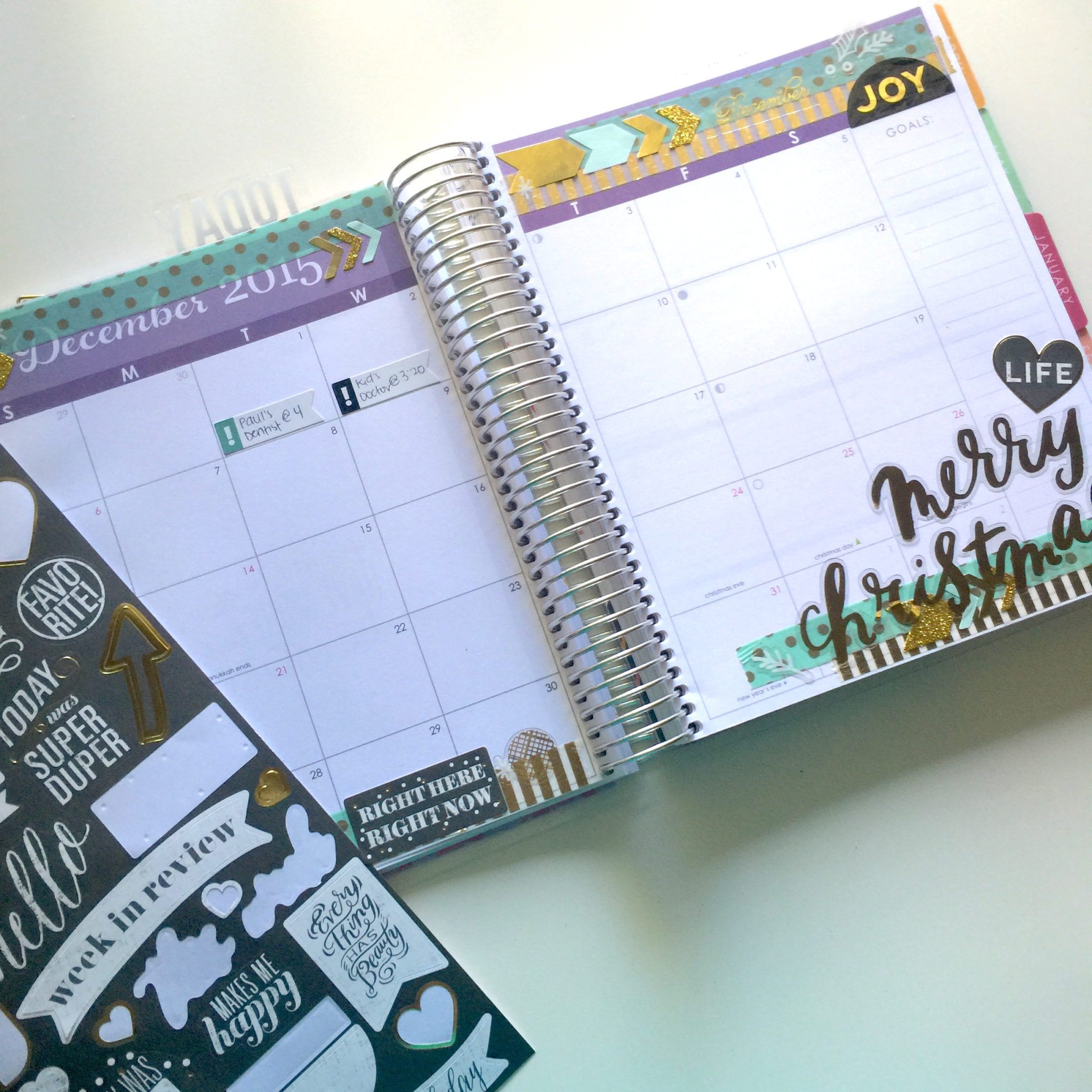 To make Christmas day stand out, I am using this golden star square stickers from EC's cool for school sticker book!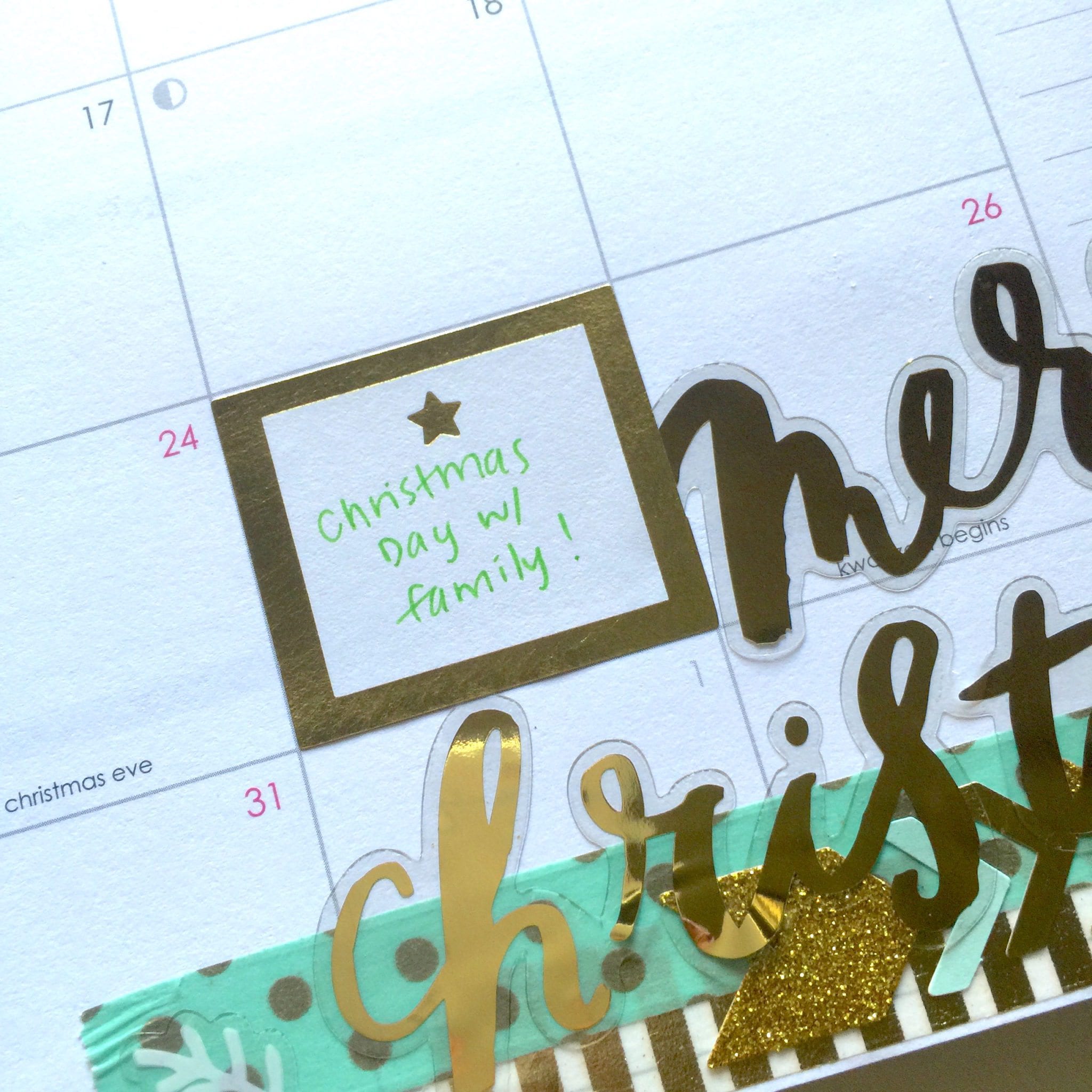 Then I add birthday stickers! These cupcakes can be found in my shop!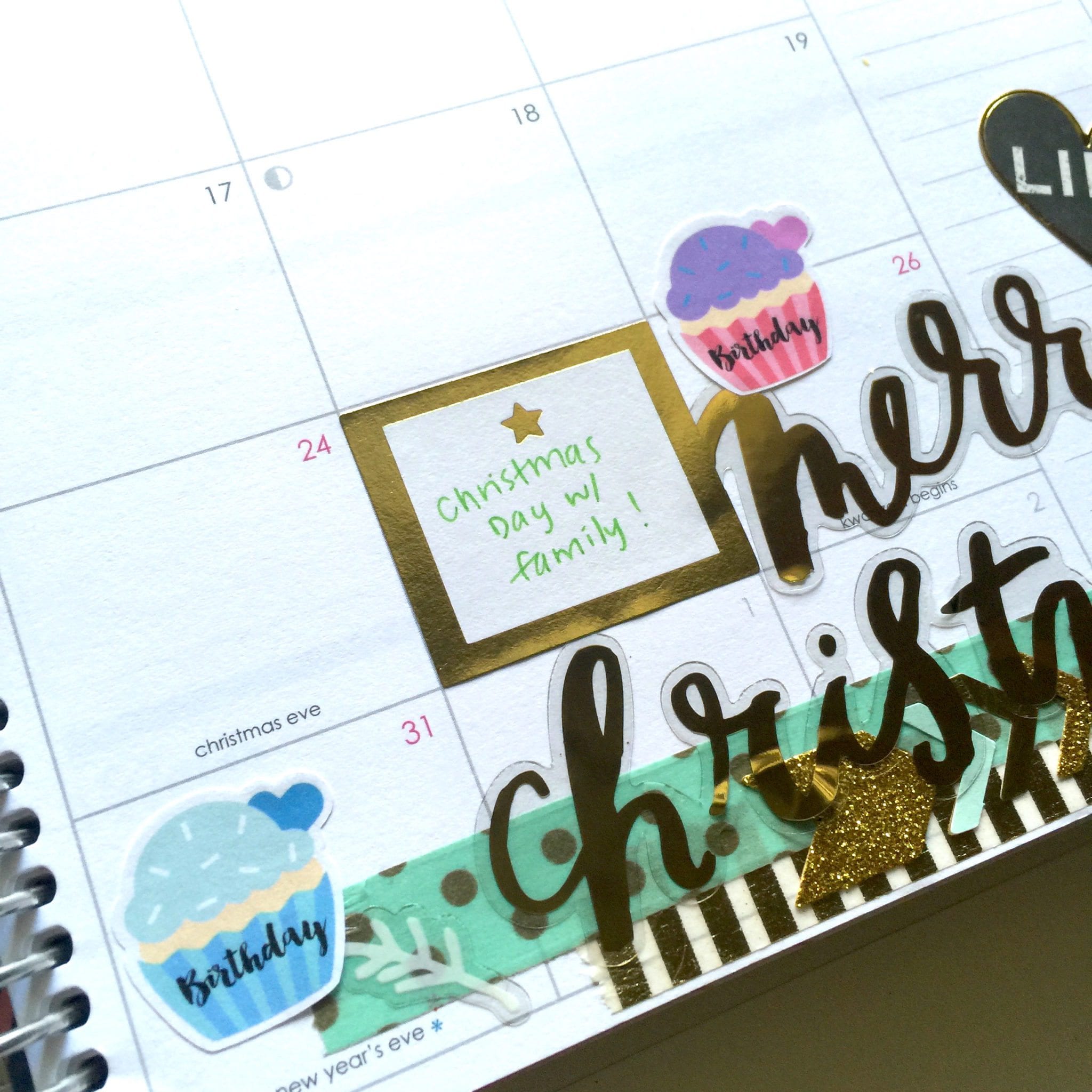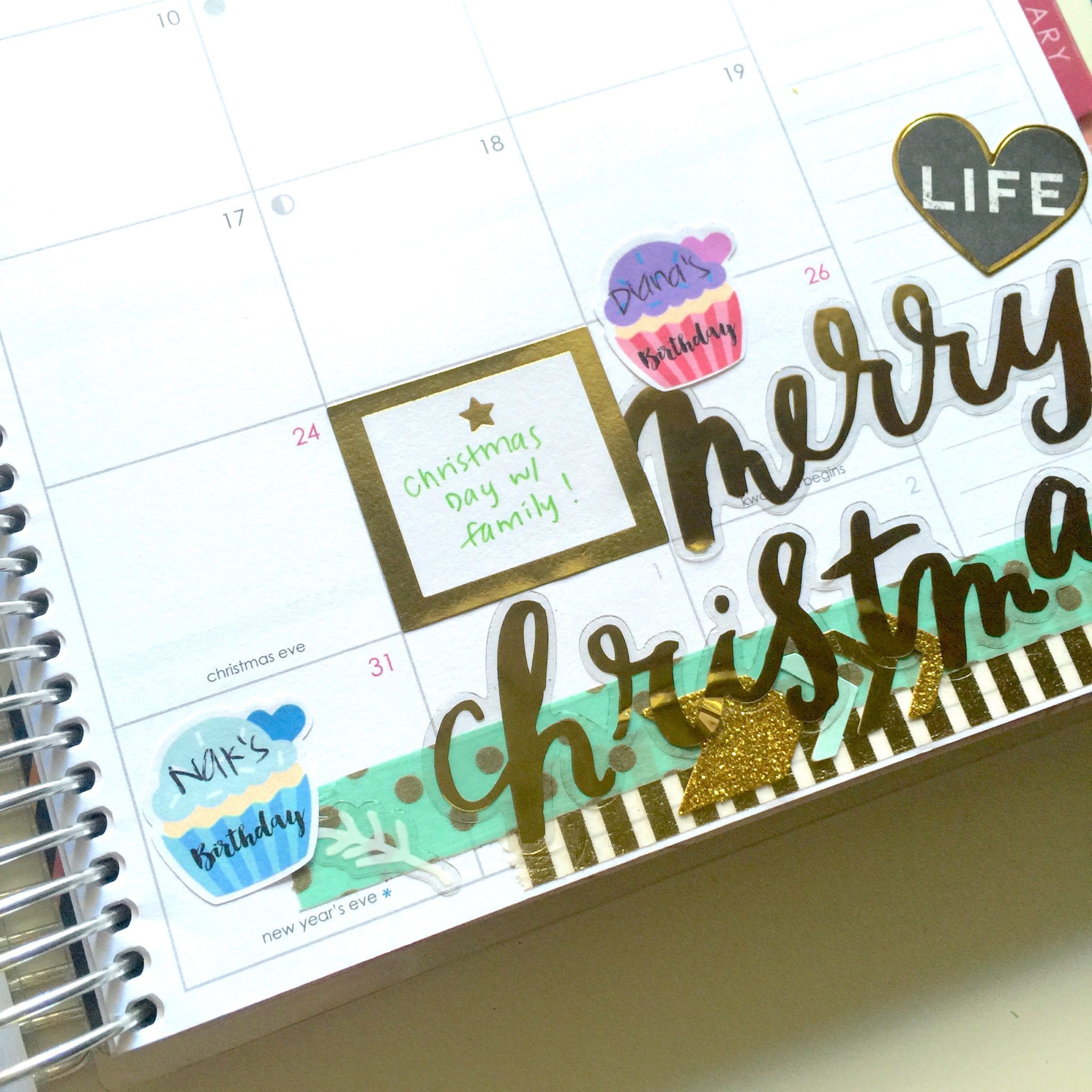 I then add in our paydays for the month using these Kawaii Payday Stickers.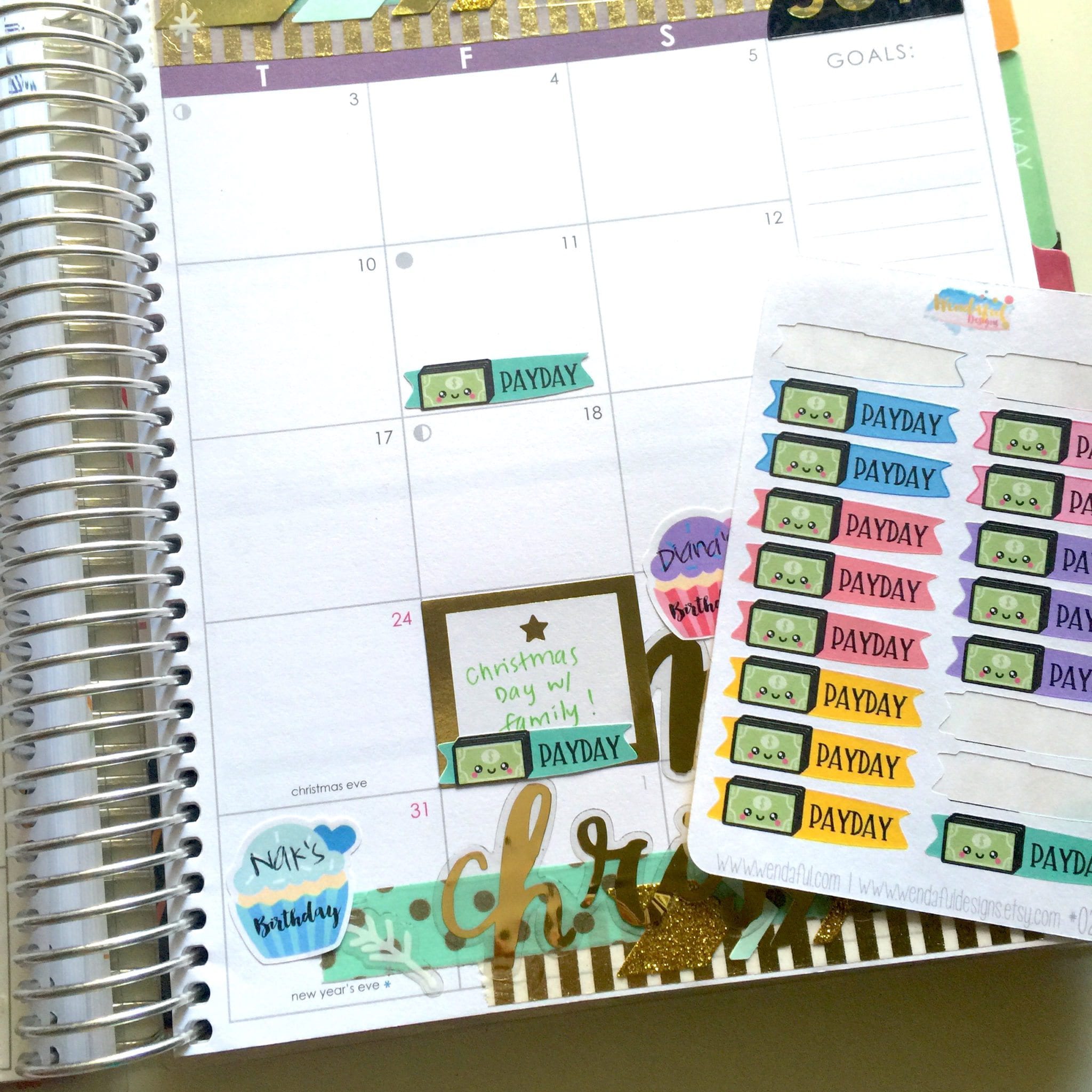 To make appointments stand out a bit more, I use the following stickers for dentists appointments and doctor's appointment! Makes it easily noticeable!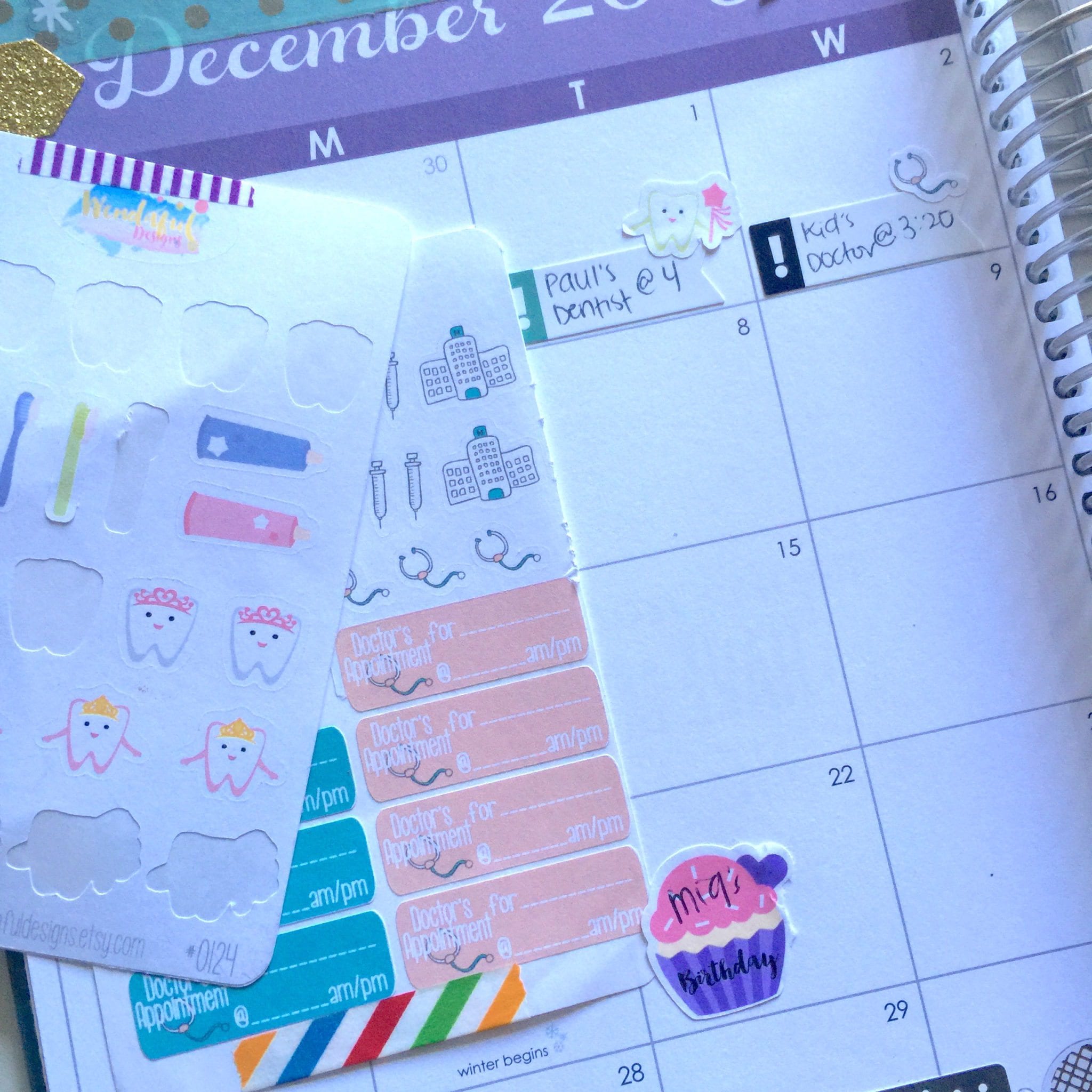 I am using these cute Kawaii Finance stickers to mark off when I pay off a debt!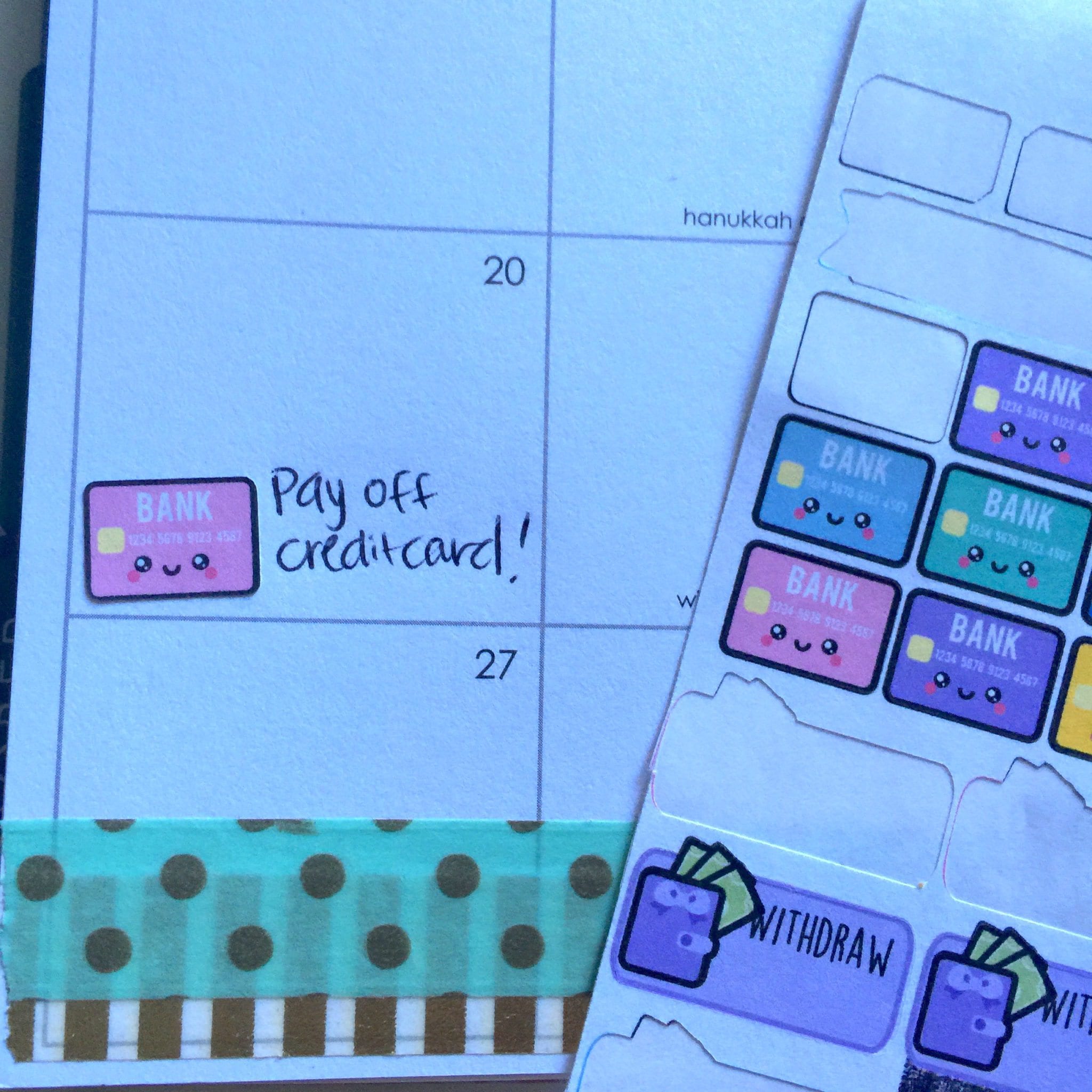 Here I am suing my hexagon stickers that you can find in my shop or the silhouette design store to remember to stay on budget!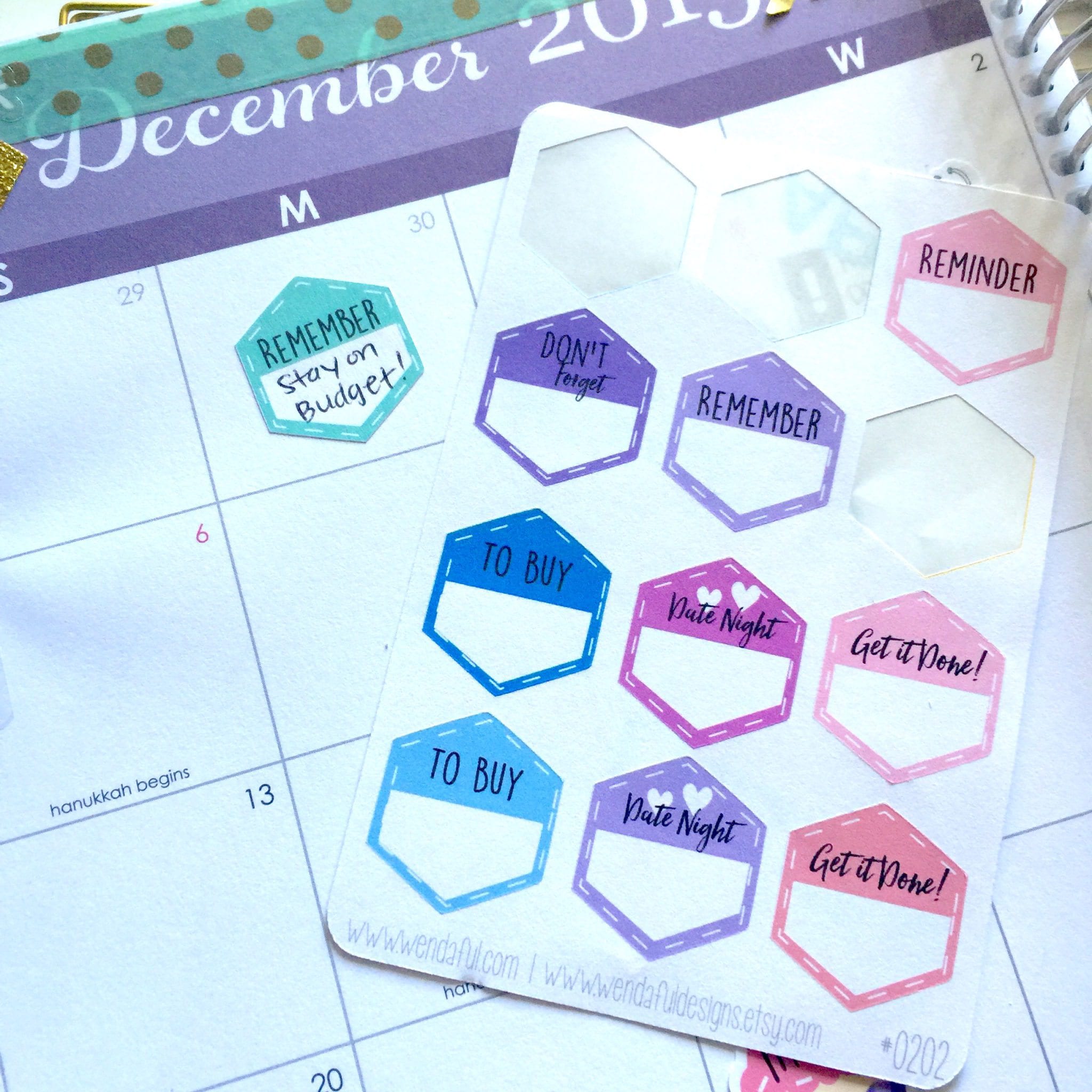 I love using Icon dots to mark my bills! It's small but still stands out!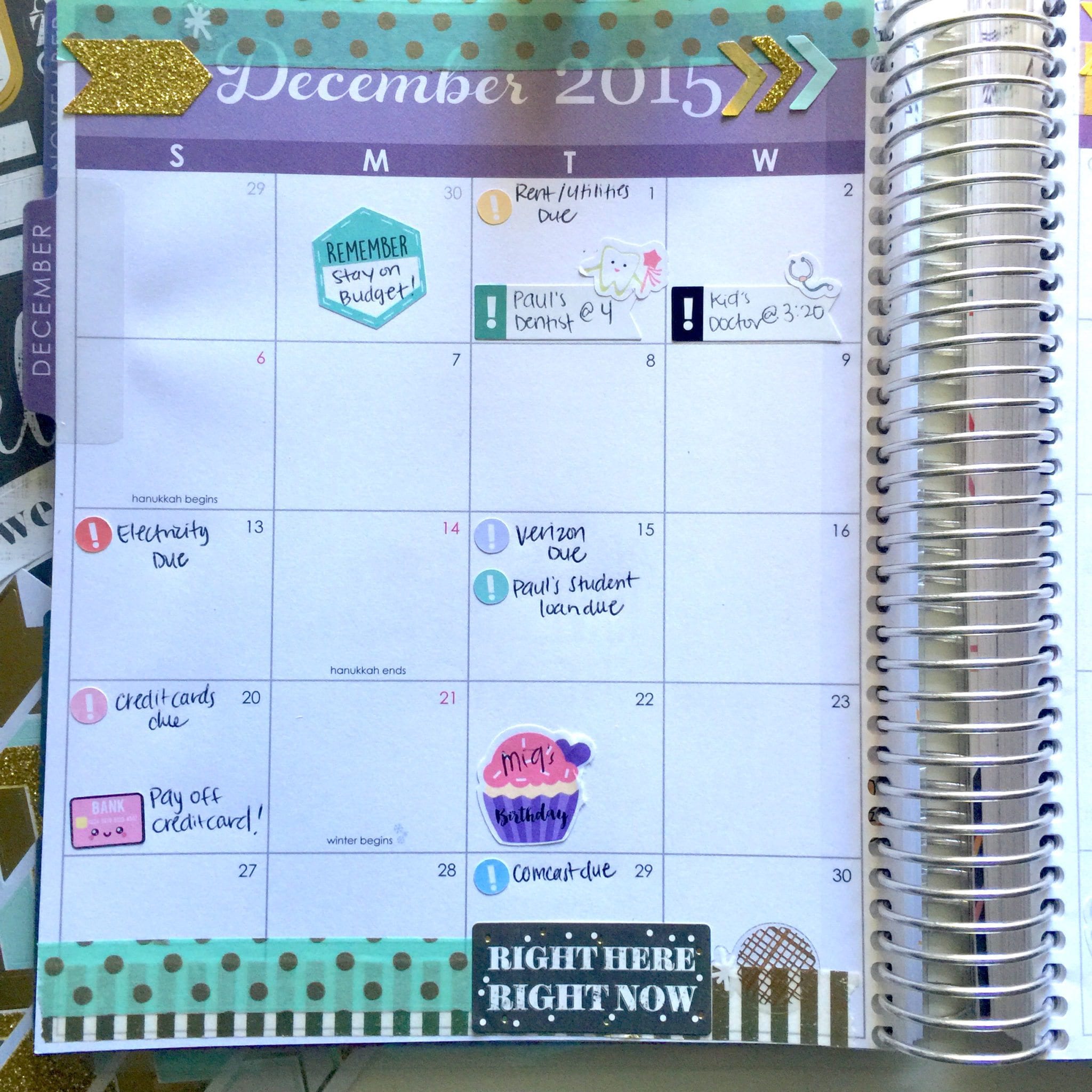 I also love it for making lists! Here are some of my monthly goals this month!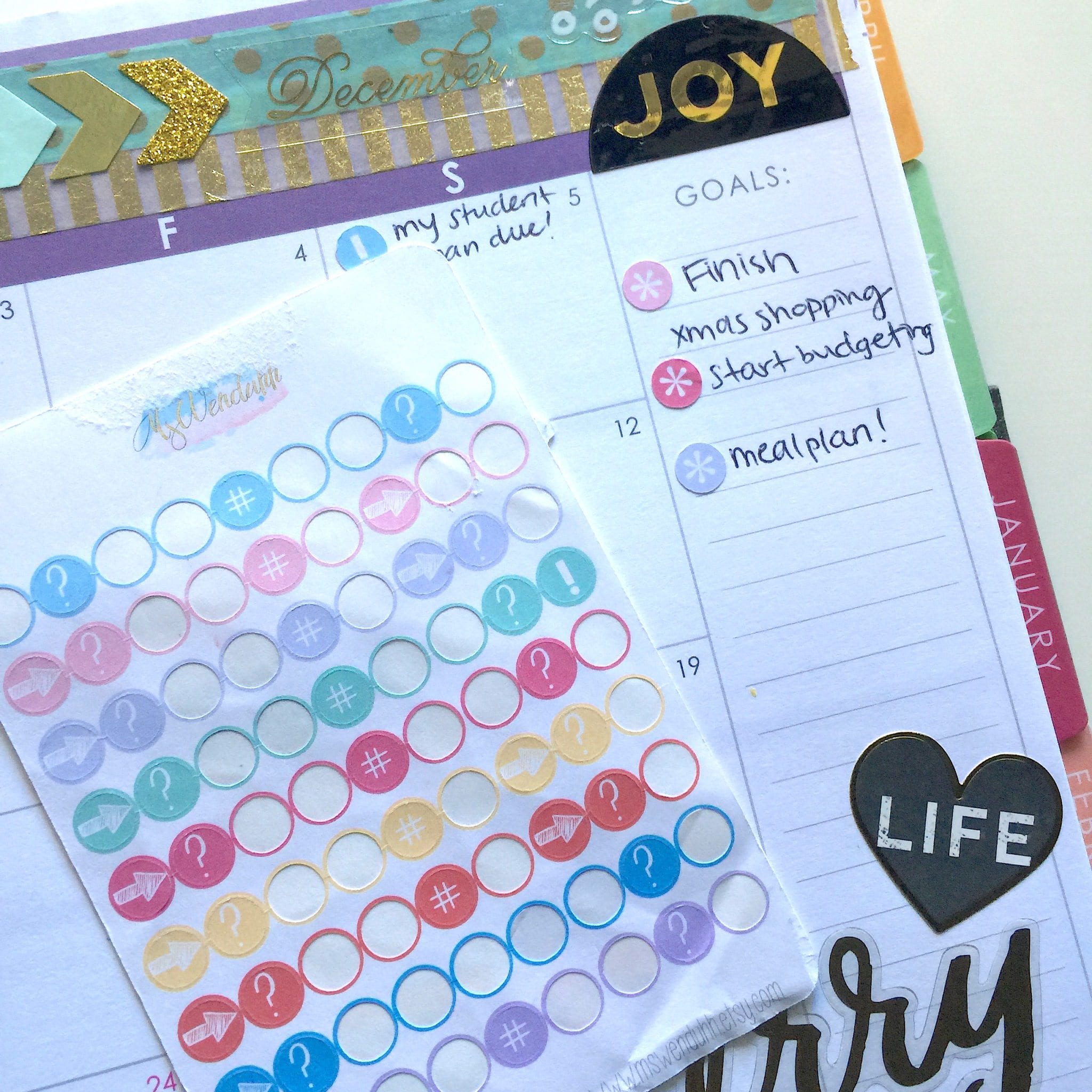 & that's how I plan my monthly calendar in my Erin Condren Planner!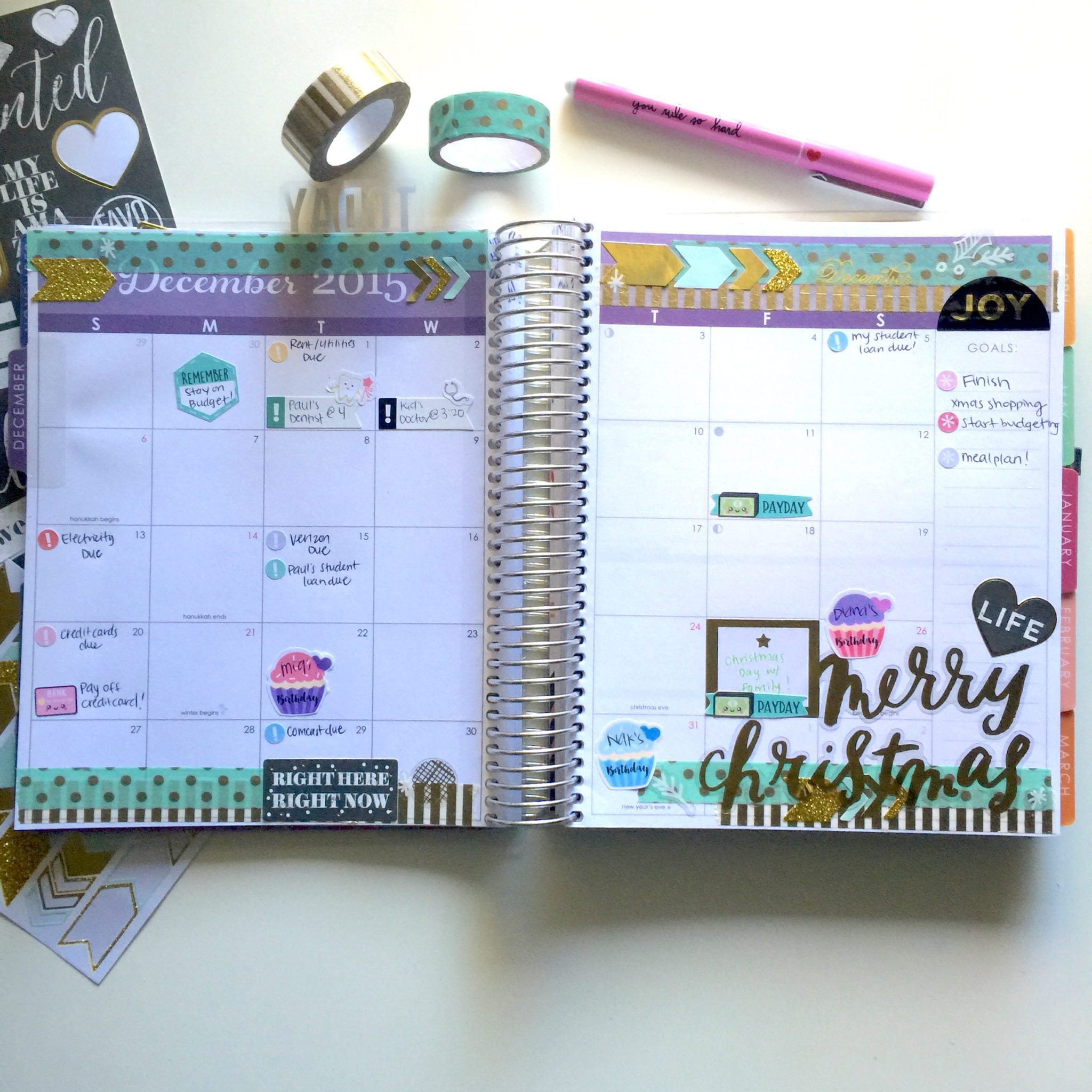 Here is a close up overview of the planner pages!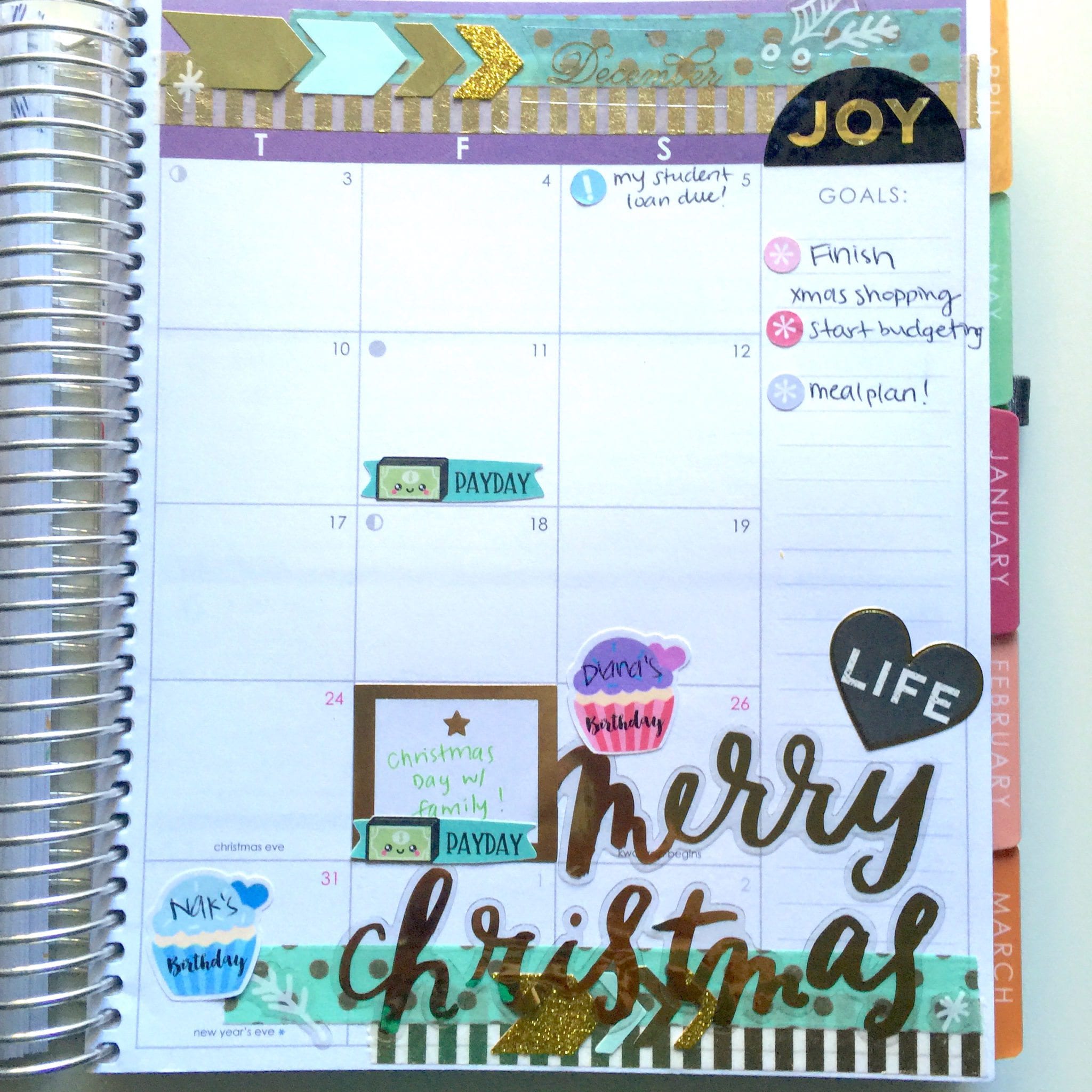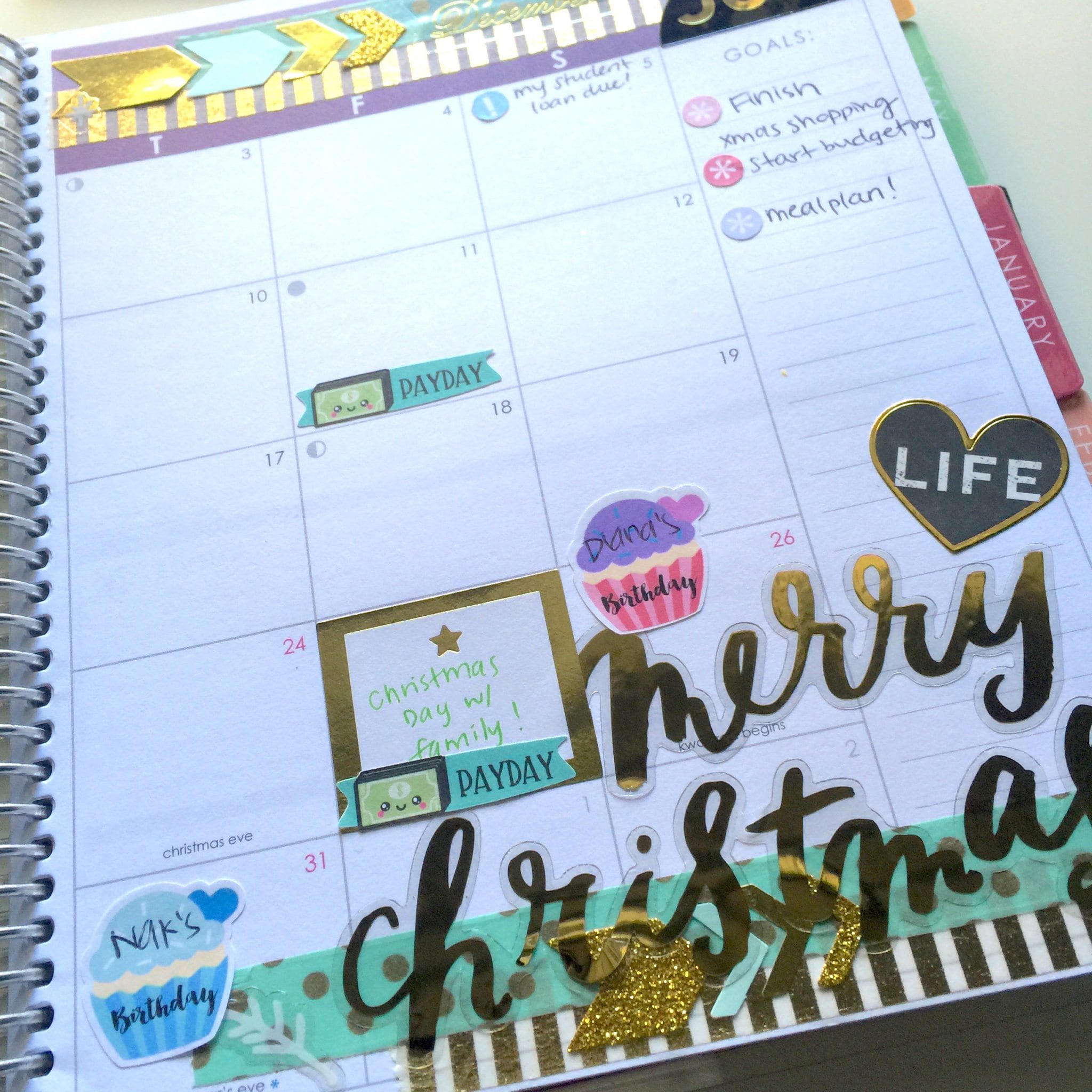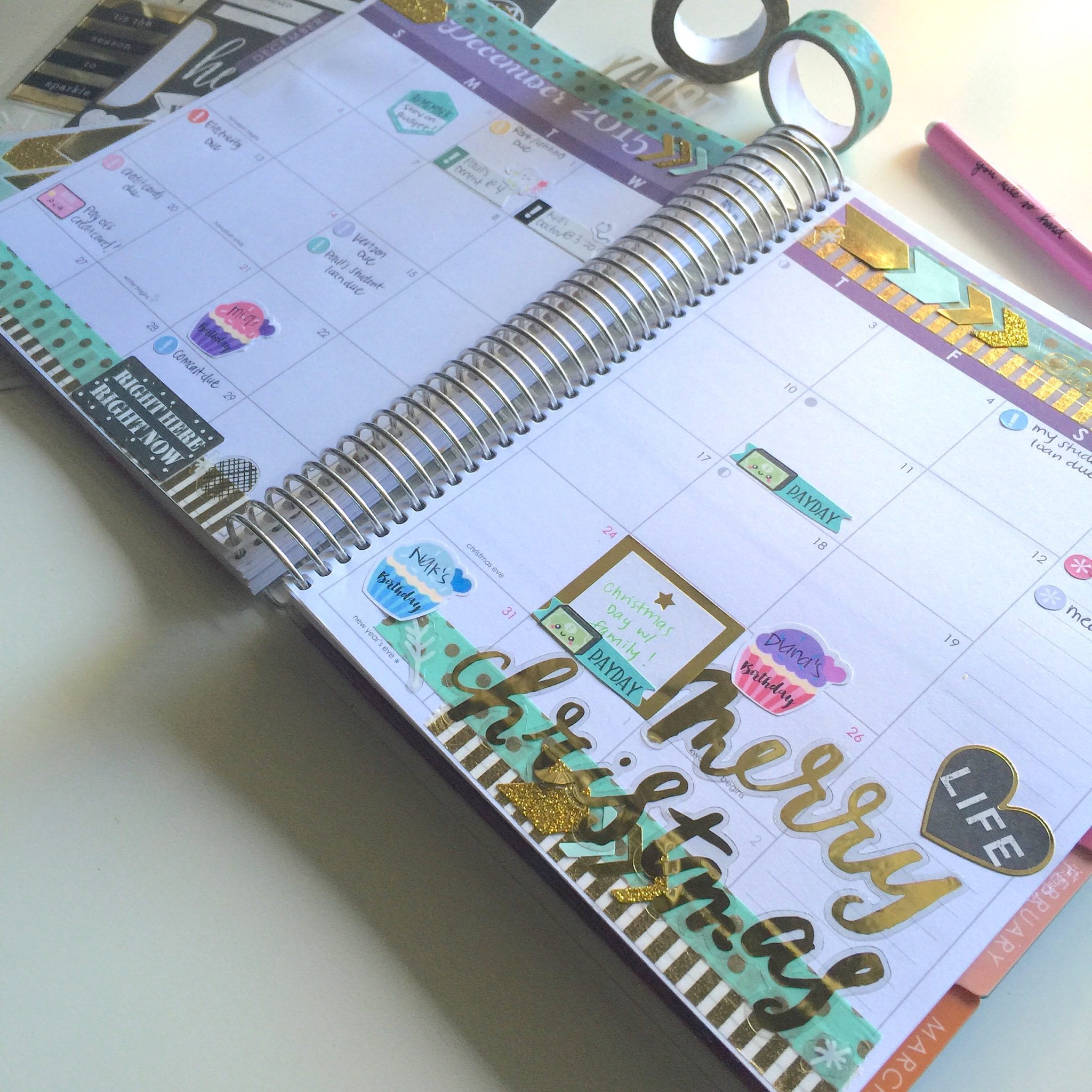 I hope you enjoyed this post! Let me know below some of your tips for planning the monthly pages!