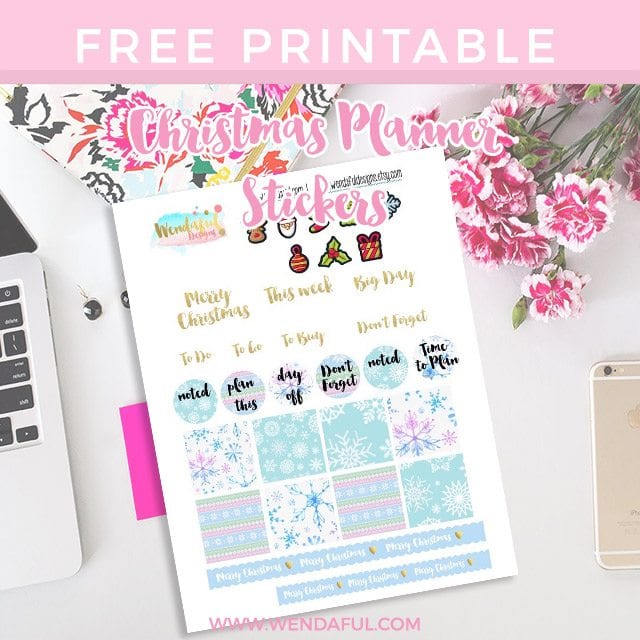 Hey everyone! Today I wanted to share with you some Christmas stickers! You can download it and print and cut it right now for free! I love the patterns in this freebie. I included some planner phrases in a cute script brush font as well. you can also purchase the black script brush phrases from my shop on Etsy at http://www.wendafuldesigns.etsy.com.
Here is a preview of what the printable looks like
The squares are 1.5″ wide which will fit any EC box, vertical horizontal or hourly, and the happy planner. But the height is also 1.5″ so you can easily fit it into each of the above planners still.
You can download the PDF version or if your have a Silhouette machine, the studio version, so you can print and cut it easily! If you need more help on how to make stickers check out this post here. 
DOWNLOADS:
I hope you like it! Enjoy!
Share it with friends!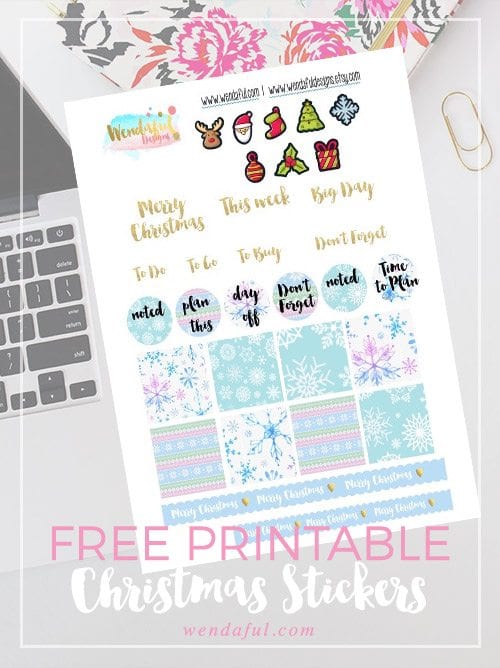 patterns & images are designed by freepik.com