Work stickers for your planner to stay on top of your meetings and schedules and to see when you get a break!
I have included these:
"Work:______": to write your schedule/hours worked
Budget: to remind yourself to stay on top of your expenses
Meeting @ ___ : to schedule meetings
Day off: A day off is always nice
Vacation: to keep track of the days until vacation
Sick: for sick days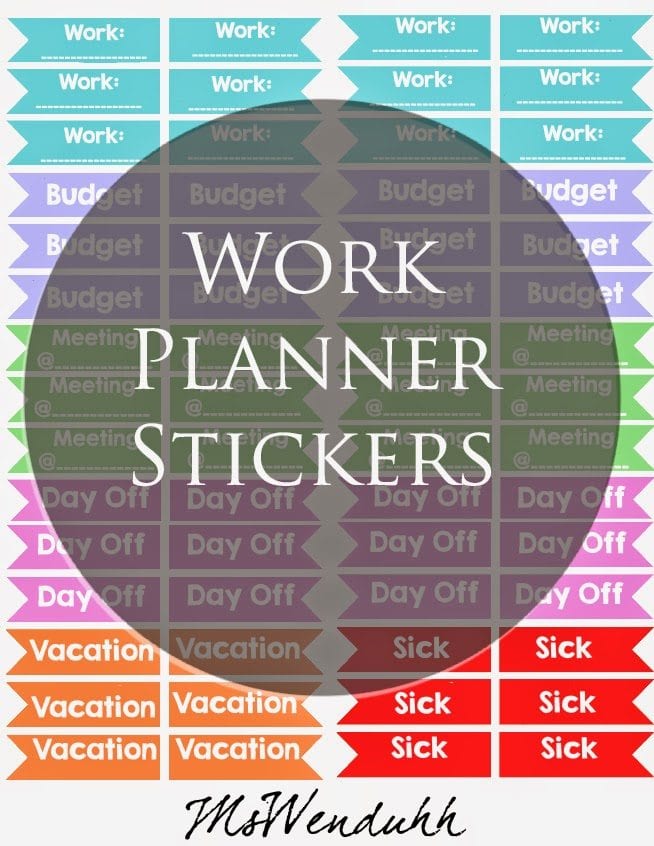 Download
Work Planner Stickers
You can also download similar ones that I've previously posted here:
And for instructions on how to make these into stickers click here
If you do end up using these I would love to see pictures. Tag me on Instagram @wenduhh_plans or #mswenduhhblog
Please do NOT share the actual file or file link. Instead please send your friends here to download my free printables, thank you.