This is very similar to the last one I made, just in a different design, slightly, and an added section for meals and fitness. I also added a timed schedule instead of the morning, day night routine! I hope you guys enjoy! Downloads are below.
Please do NOT share the actual file or file link. Instead send your friends here to download my free printables, thanks
Sections include:
Today is: for the date, however you'd like to write it
Quote: inspirational quote of the day
Must Do: priority tasks to get done today
Today's Schedule: appointments, schedule or routine
Home: cleaning chores etc.
Work: business related to do's
Personal: personal to do's
Water: tracking your water intake
Fitness: minutes or type of workout you did today
Meals: tracking your breakfast, lunch, dinner and snacks for the day or planning it
To Go: places to go today or errands to run
To Buy: shopping that needs to get done today
Tomorrow: things to remember for tomorrow
Reflection: journal entry for the day, something that made you grateful, or a memory you loved today.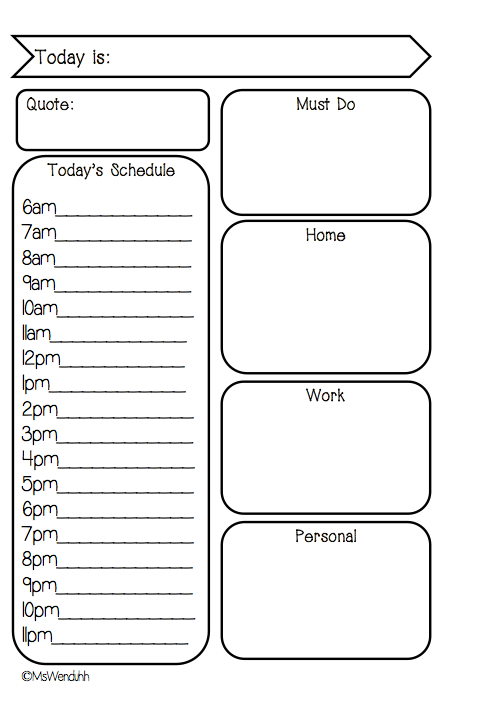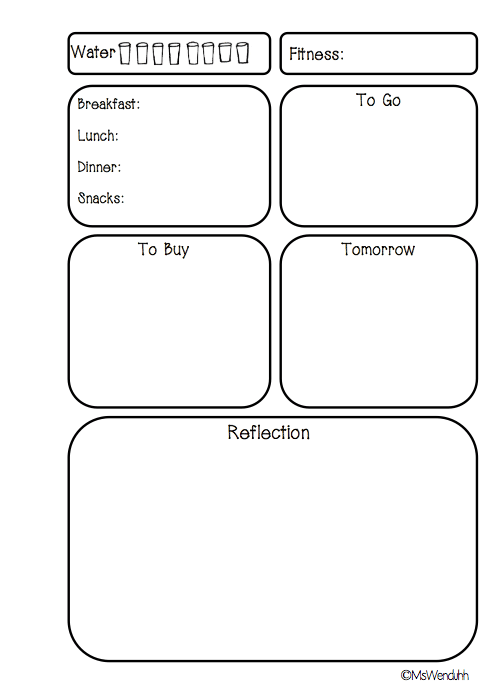 Download:
A5 Schedule
A5 Routine
Personal Schedule
Pocket Schedule