Click to watch how I set up my pocket planner!
It's my brain dump, inspirational, expense and budget tracker planner!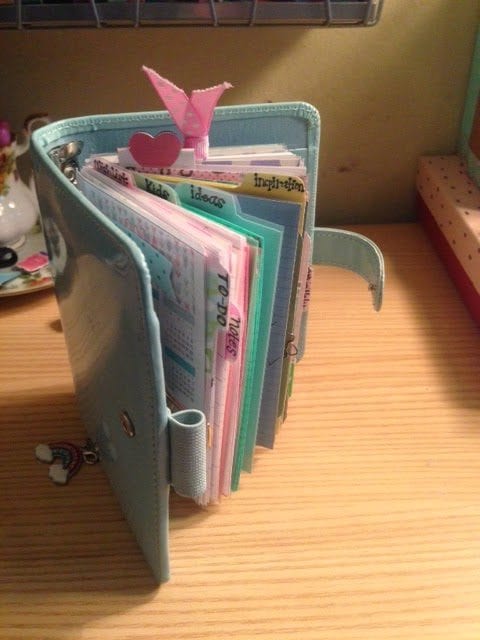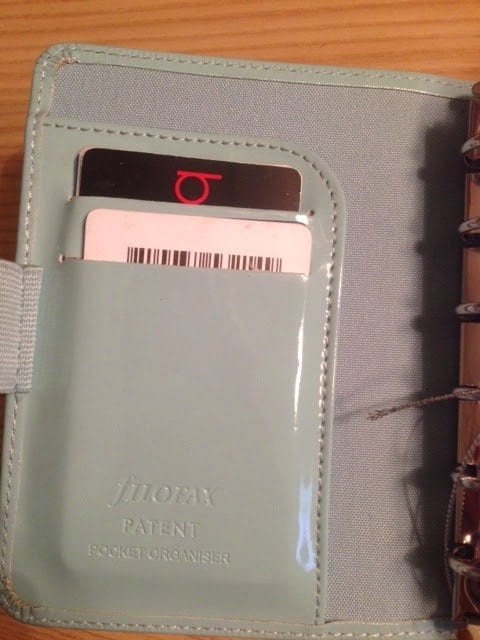 Here I put all of my rewards cards
I added these page flags to the front of my filofax but hole punching the cardboard
a full yearly calendar with a cute KS clip
Notes section with blank note paper
Kids tab – has activities, discipline tips, & better mom tips
ideas tab – has ideas that pop into my head that I'd like to make myself
inspiration tab – has a cute project life card and a cute hello kitty clip
inside of the inspiration tab I like to jot down ideas
inside the inspiration tab, I also like to add "pinterest" type boards using printed images and glue stick
just before my monthly section I have this color coding system for my monthly/weekly expenses
In my monthly calendar I like to mark check marks on what I spend using the color coding above (I was still working on a way to color code, so please don't mind the lines/dots! check marks are way neater!)
In my contacts section, I have all my penpals and such so if I need to mail something out I have it right away!
I have this tag to separate the budget sheets from blank paper to write down online orders I need to keep track of and other stuff ( I got this idea from alba's universe!)
More blank note paper for grocery lists, shopping lists etc.
A top loading sleeve for all my coupons and receipts