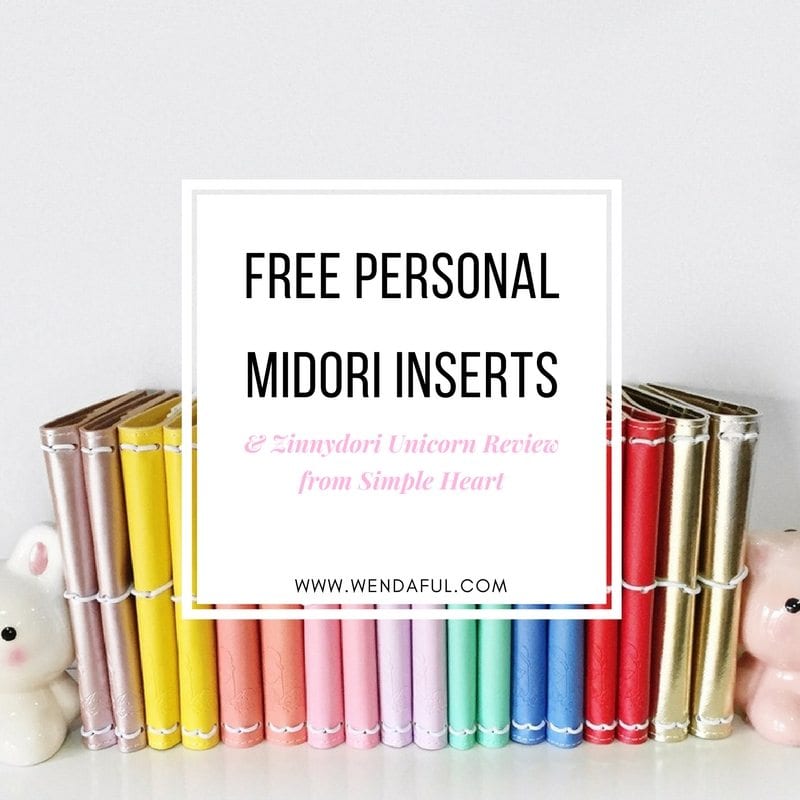 Hi everyone! Today I wanted to share with you all my personal size zinnydori unicorn! You can purchase cute colorful zinnydori's in multiple sizes from http://simpleheart.bigcartel.com/. Zinnia's shop not only has traveler's notebooks, she also sells cute dashboards, accessories and more! & lucky for you, she is giving all of my followers a great discount code! Just use code "WENDAH20" for 20% off your purchase from now until November 30th, 2016! I will be having another code for you this June 2017 when I review her newest zinnydori's! Follow me on Instagram or Facebook for more details!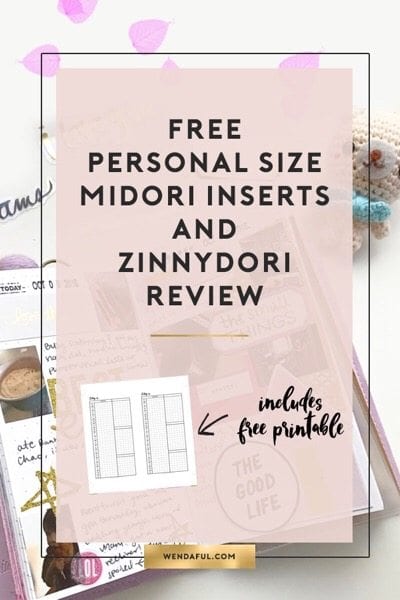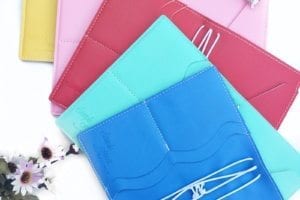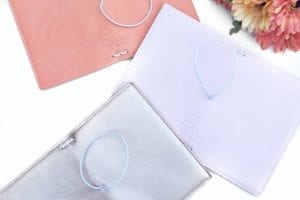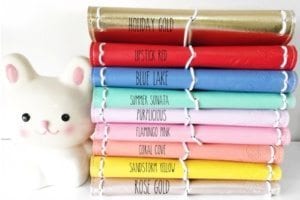 I love how cute the pockets are! These zinnydori's are so soft too! They are made from PU Leather.
The zinnydori unicorn has:
– 4 elastics
– Spiral closure
– 3 pockets in the front
– 1 big pocket on the back
– Slightly wider than the standard, allowing for 4-5 inserts without overhang.
Here is  a deeper look into my personal size zinnydori and accessories from her shop! I went with the Lilac & Yellow Zinnydori Unicorns! Choosing a color was definitely one of the hardest choices to make. Her shop is filled with accessories from pens to charms to stickers! Lots of unique accessories! Shipping is from Singapore so please allow for extra time for delivery.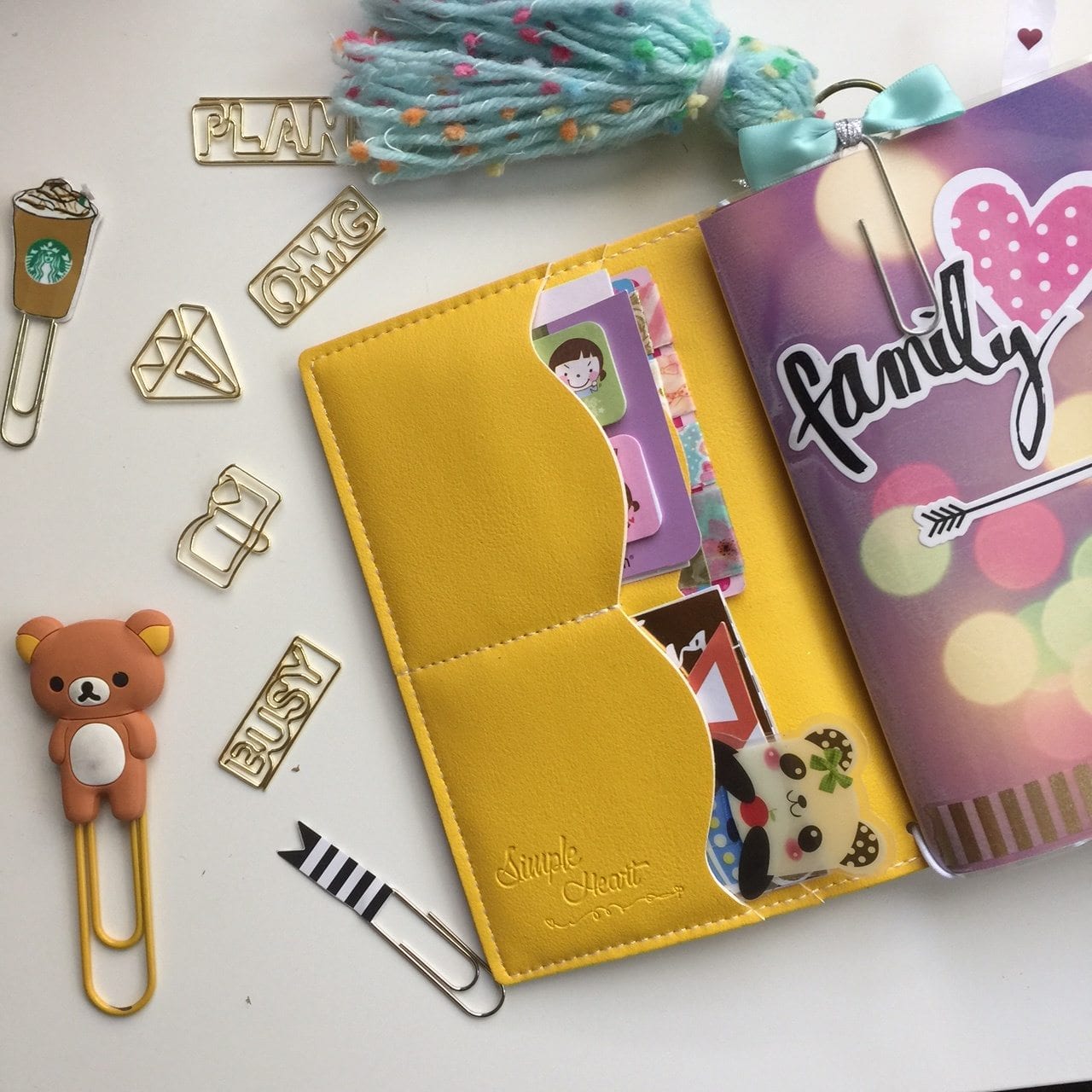 Above is the sandstorm yellow zinnydori unicorn, and cute gold planner clips.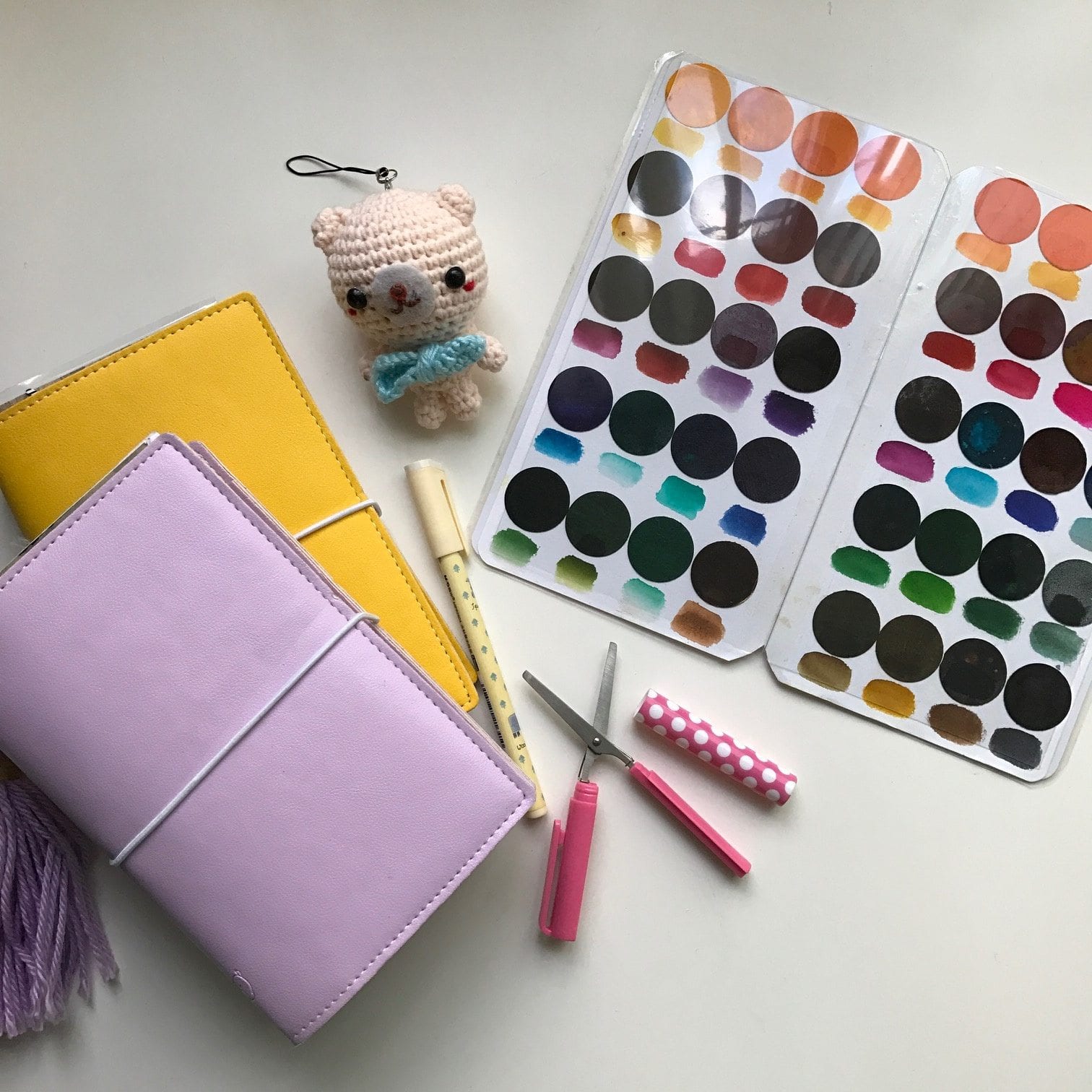 I of course had to do extra shopping from her shop for accessories for my zinnydori. I bought this awesome watercolor palette that fits a regular size midori for easy on the go watercoloring! I love those scissors too that looks like a pen when closed. I also bought the cute bear charm and pen! All this can be found on her shop's website at http://www.simpleheart.bigcartel.com Don't forget to use the code WENDAH20 for 20% off!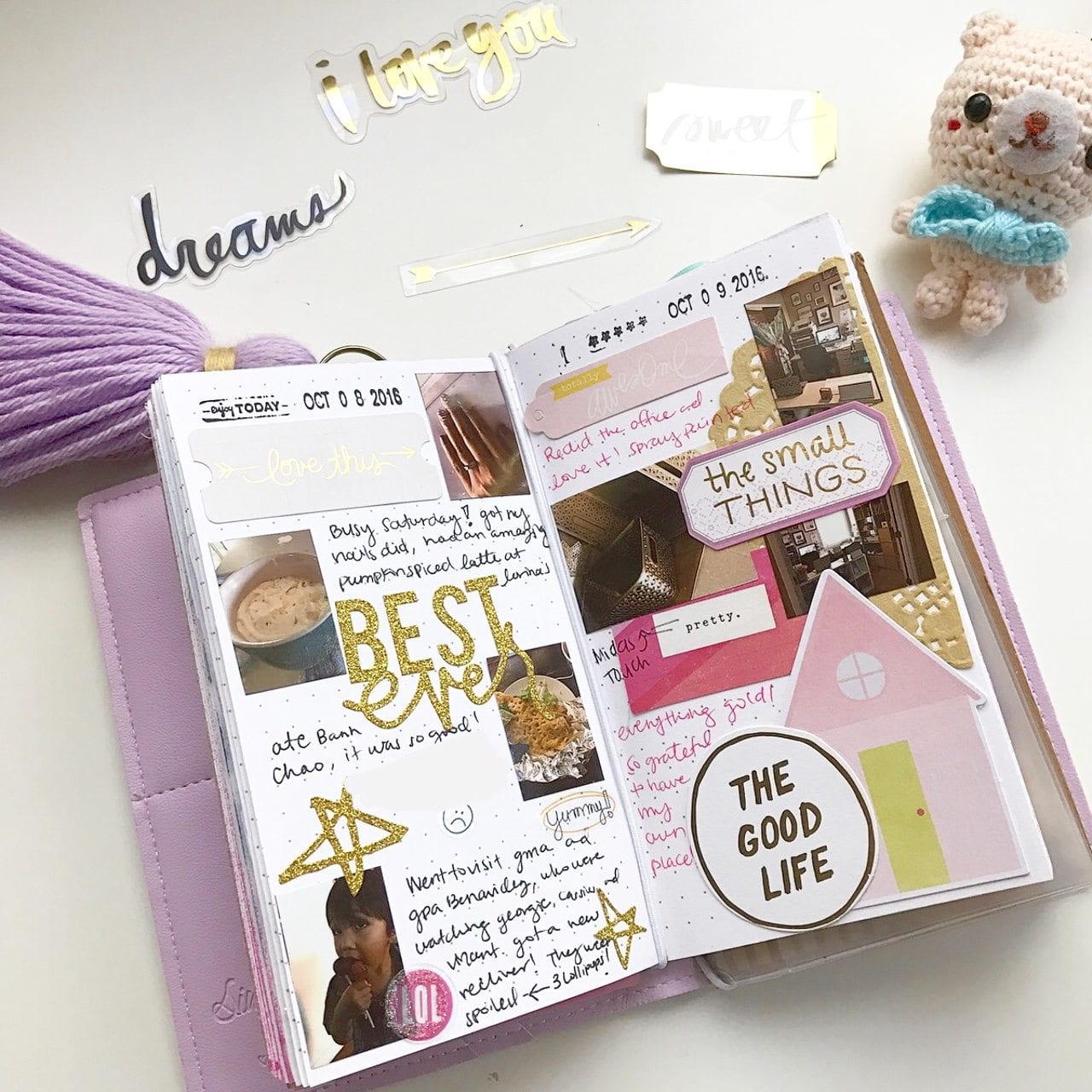 This is what I've been using my zinnydori unicorn for! Journaling! I love being able to document my everyday life in it and can't wait to archive them and look back on it all!
Free Printable Personal Size Midori Inserts!
Now onto the freebies for your new personal size zinnydori unicorn! I have made several booklets for your personal size traveler's notebook. If you'd like to personalize your zinnydori to become your everyday planner which you can easily archive these downloads below are sure to help you do just that! I've included all kinds of inserts in this one post just for you! You can preview each of the downloads before downloading them on Dropbox. Also if you see on my blog any other personal size on letter printables you can use those to make booklets for your notebook as well!
DOWNLOADS: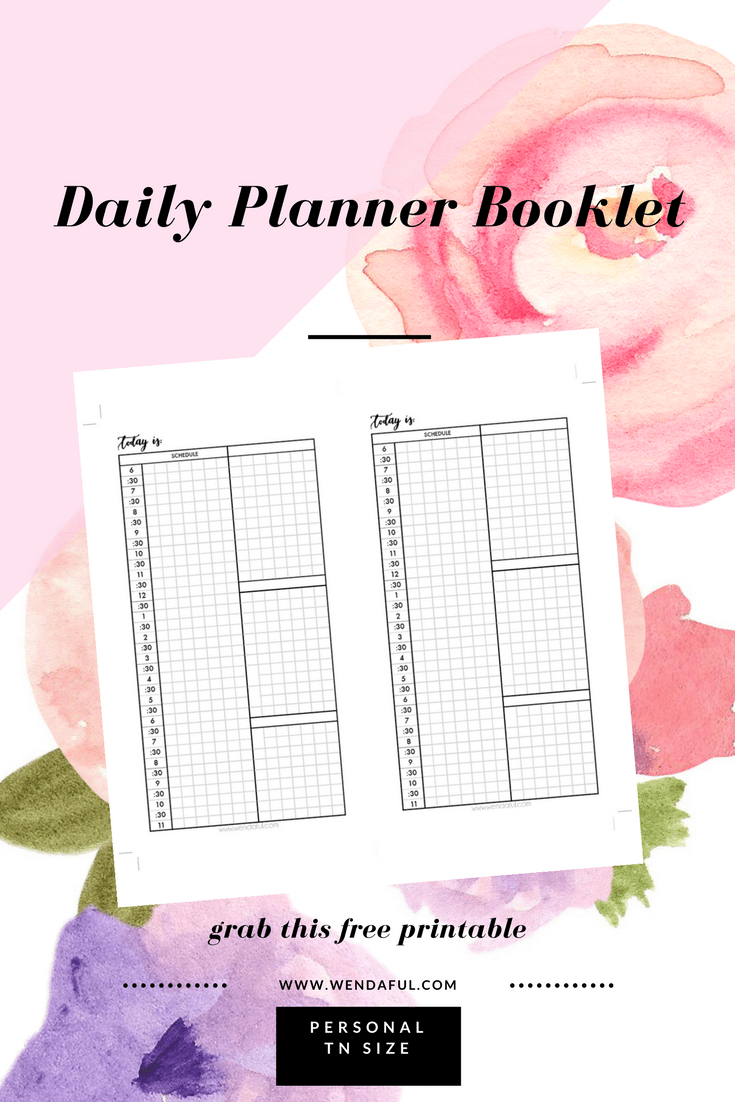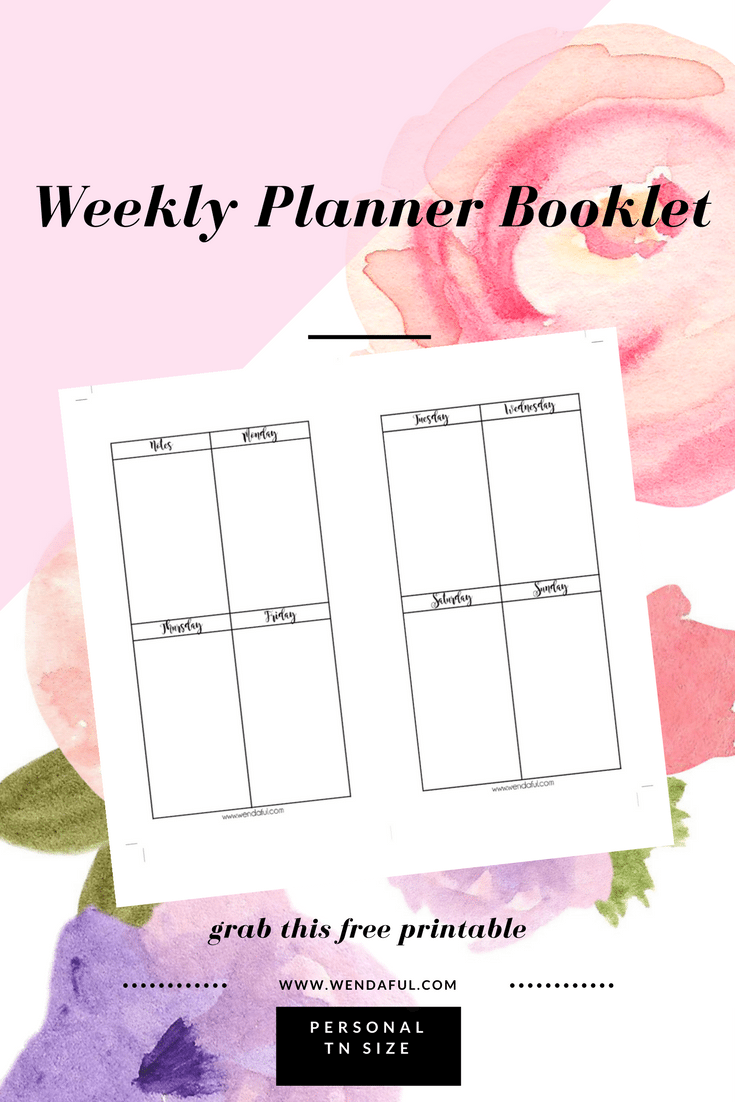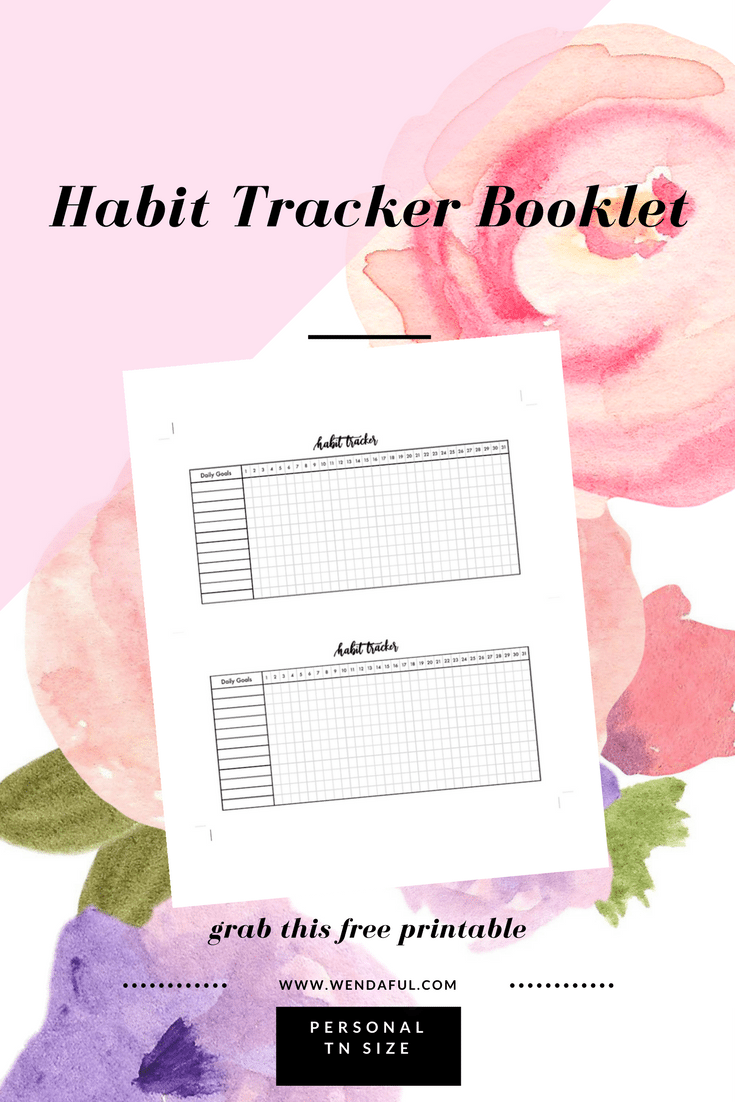 Habits Tracker Inserts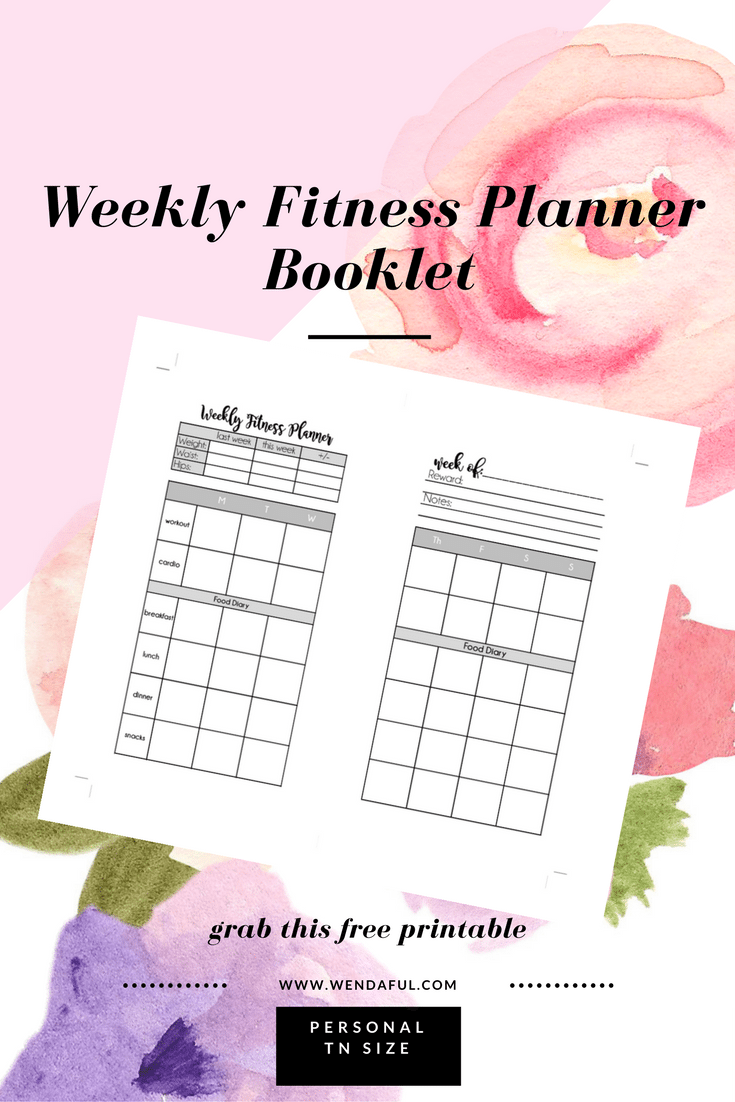 Weekly Fitness Planner Inserts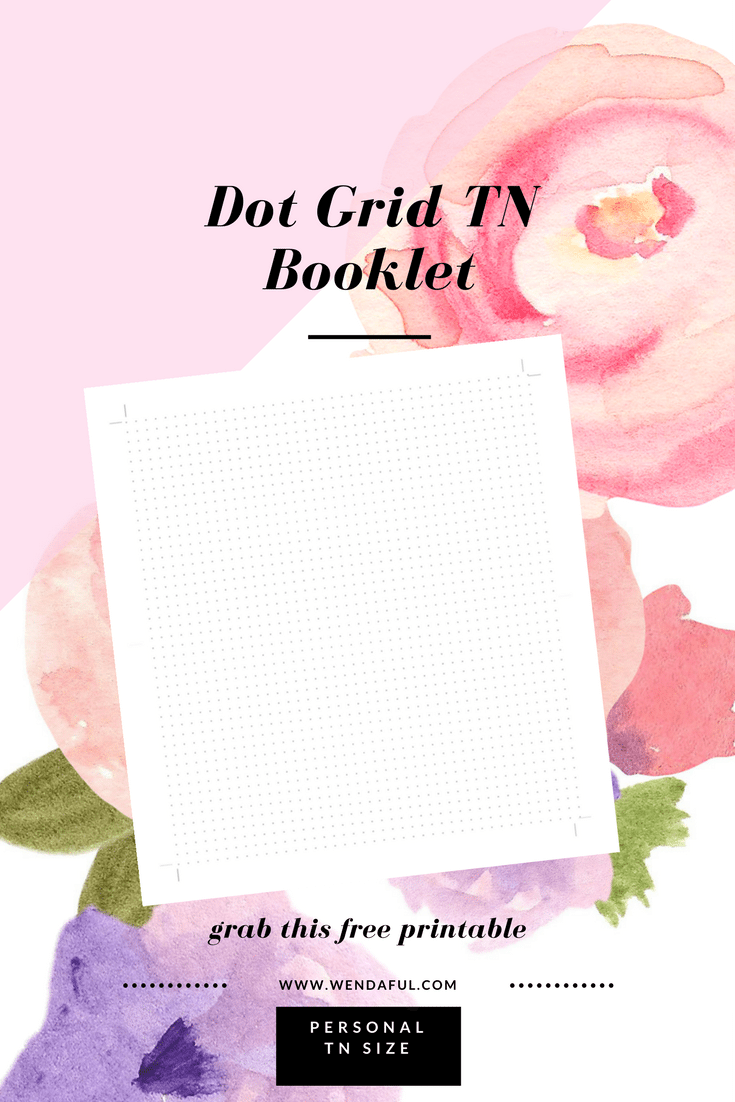 Dot Grid Inserts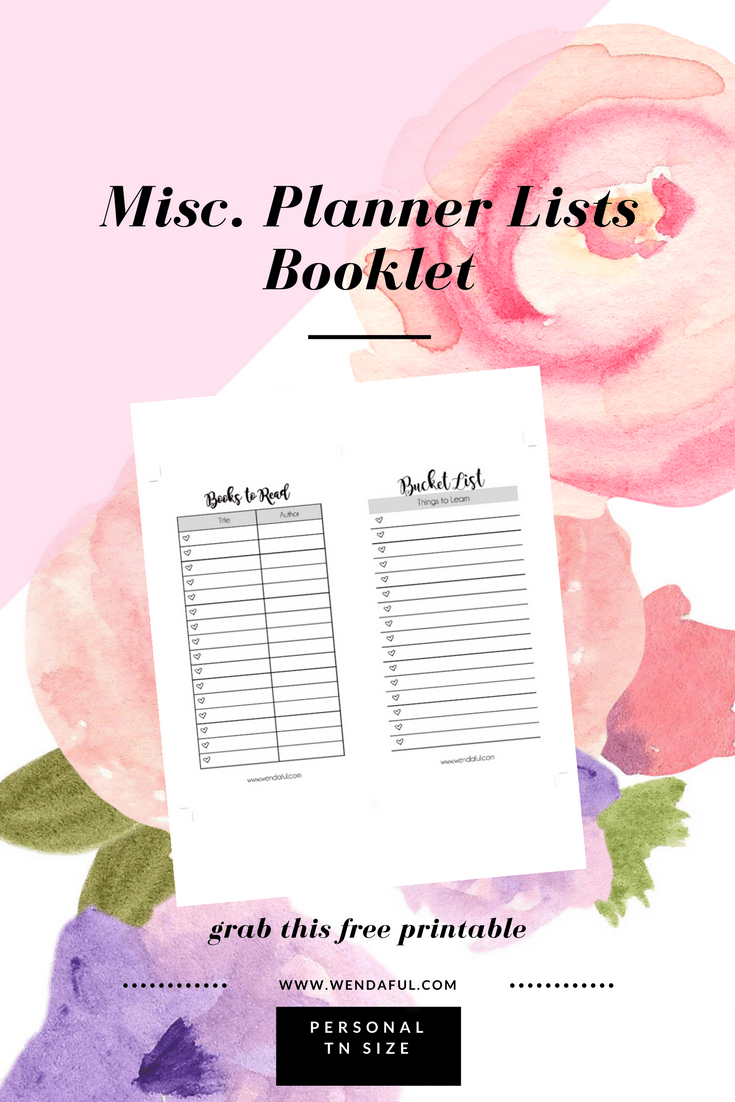 Inserts
How to Print Booklets:
Print PDF file at 100% or actual size
on duplex printers print on double sided long edge binding for horizontal layouts or short edge binding for vertical layouts (depending on specific file)
on non-duplex printers print odd first, reinsert printed paper into printer, & print even pages
I personally love using this paper for my inserts. Hammermill 28lb. It's so bright and smooth!
Note: Some printers do not print exactly from the edge so the front and back print will not be 100% aligned. If you have this problem you can still print front and back and cut along the crop marks, it should still work since the layouts are designed with border margins enough to cover a little bit of misalignment.
How to Cut Booklets:
staple all papers on 4 sides
use exacto knife and ruler
use ruler to line up crop marks
start cutting multiple times until you reach the bottom of pile of paper, make sure to have a cutting mat underneath
How to Assemble Booklets:
using a long stapler like this from amazon or a small flip one from Daiso (pictured below), staple the middle of your booklets
add a scrapbook paper over your booklet as a cover
or put a dashboard around it so you can switch it out every month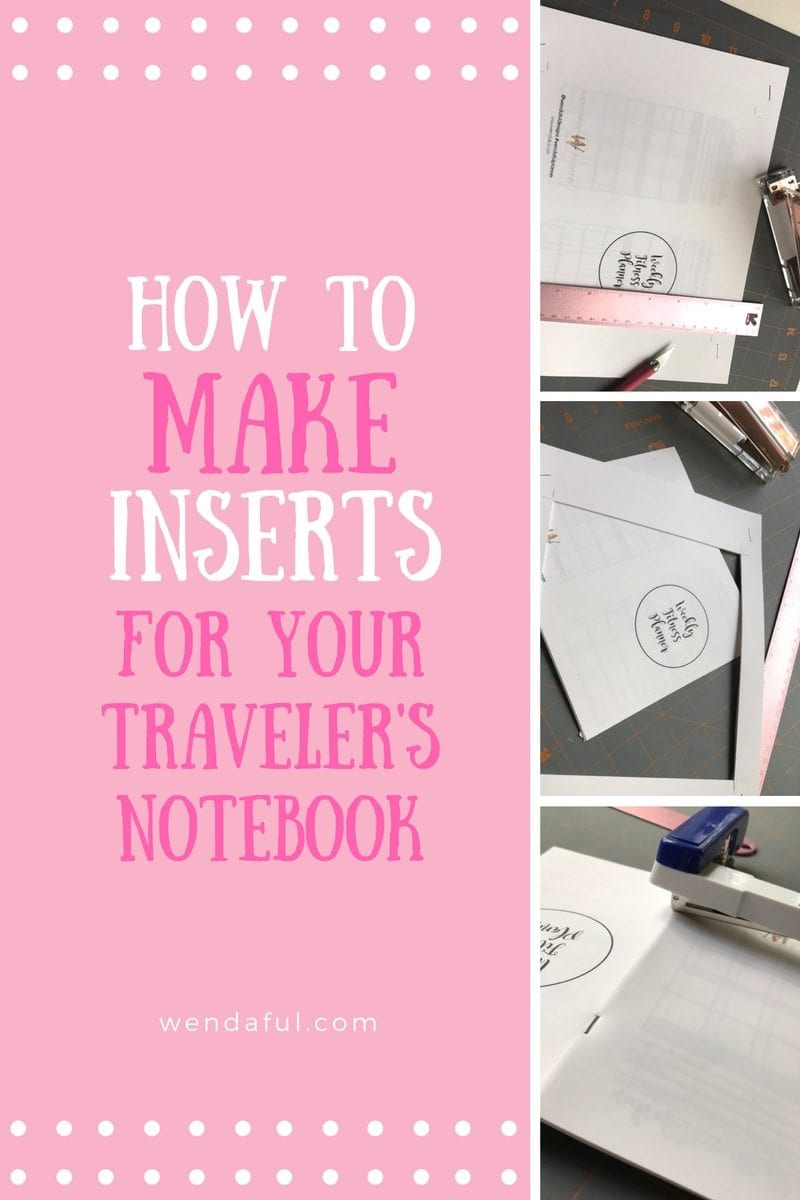 I hope you enjoyed this post! Be sure to use that discount code "WENDAH20" from Zinnia's shop before the code expires on November 30th, 2016, only a month away! Save on all kinds of accessories and traveler's notebook goodies! Head to http://simpleheart.bigcartel.com/ and shop now!