Rose Gold Theme:
Hey everyone! So this weekend I just released my Rose Gold stickers and they were a big hit! Yay! This week I wanted to plan with them in my Horizontal planner! I just received my black friday order from Two Lil Bees Co. and saw that they were a perfect match! Her stickers are super pretty, decorative and has such great quality! I am so glad I ordered from her! So I will be planning my next week using stickers from my rose gold collection, two lil bees, & heidi swapp (she jut came out with some perfect rose gold stickers that I don't have yet but would have been perfect for this layout). They all match so perfectly!
Plan With Me!
I really don't have any set in stone plans for next week, except Friday which is our monthaversary so we are due for a date night! I love a simple week though because that means I have more room for stickers!
Accessories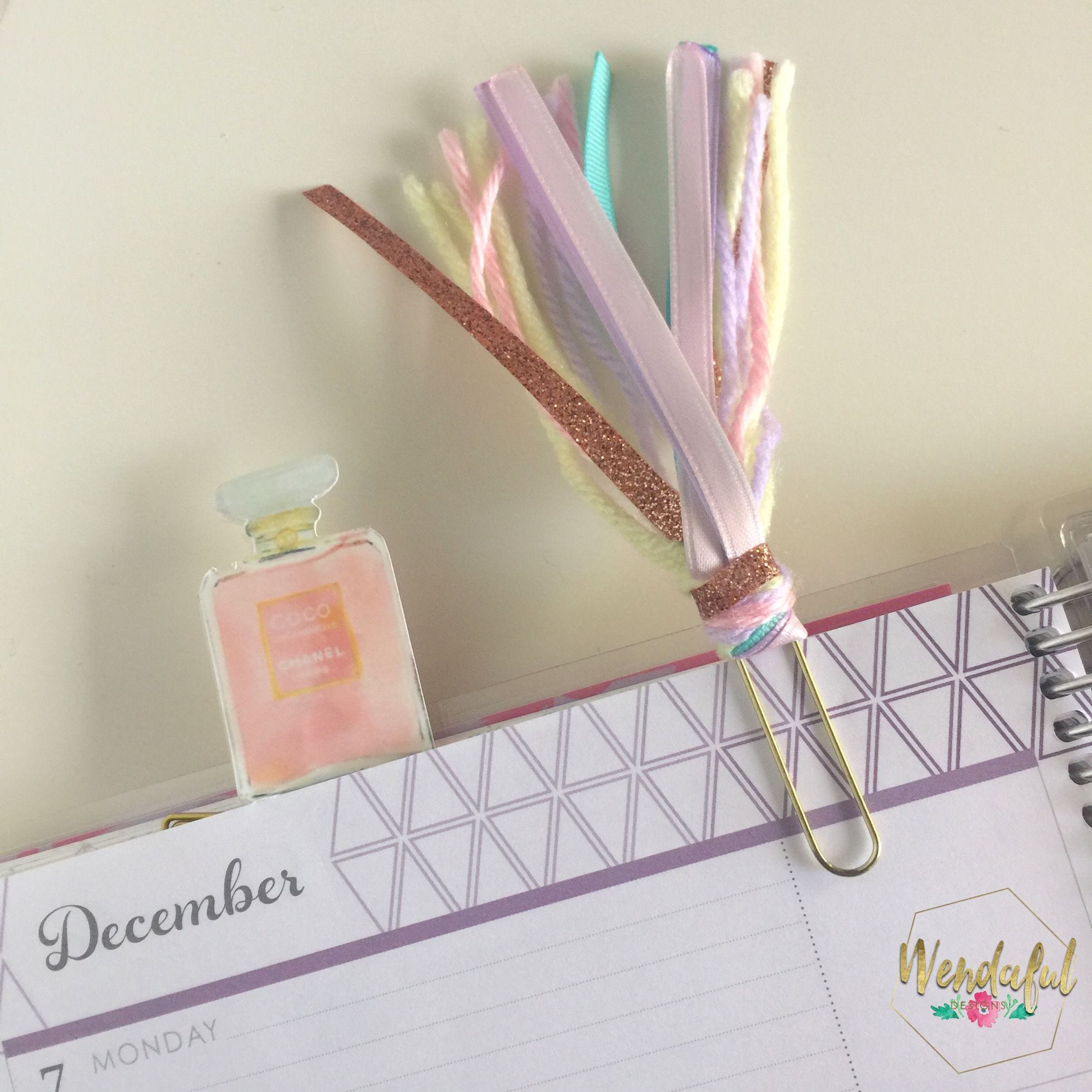 Decorating
I started this week first with these full boxes from Two Lil Bees. Her stickers are glossy and perfect for decorating! This set includes blush and black florals with gold foiling.  Her stickers are made to fit the vertical planner, but I easily trimmed the top to fit my horizontal planner!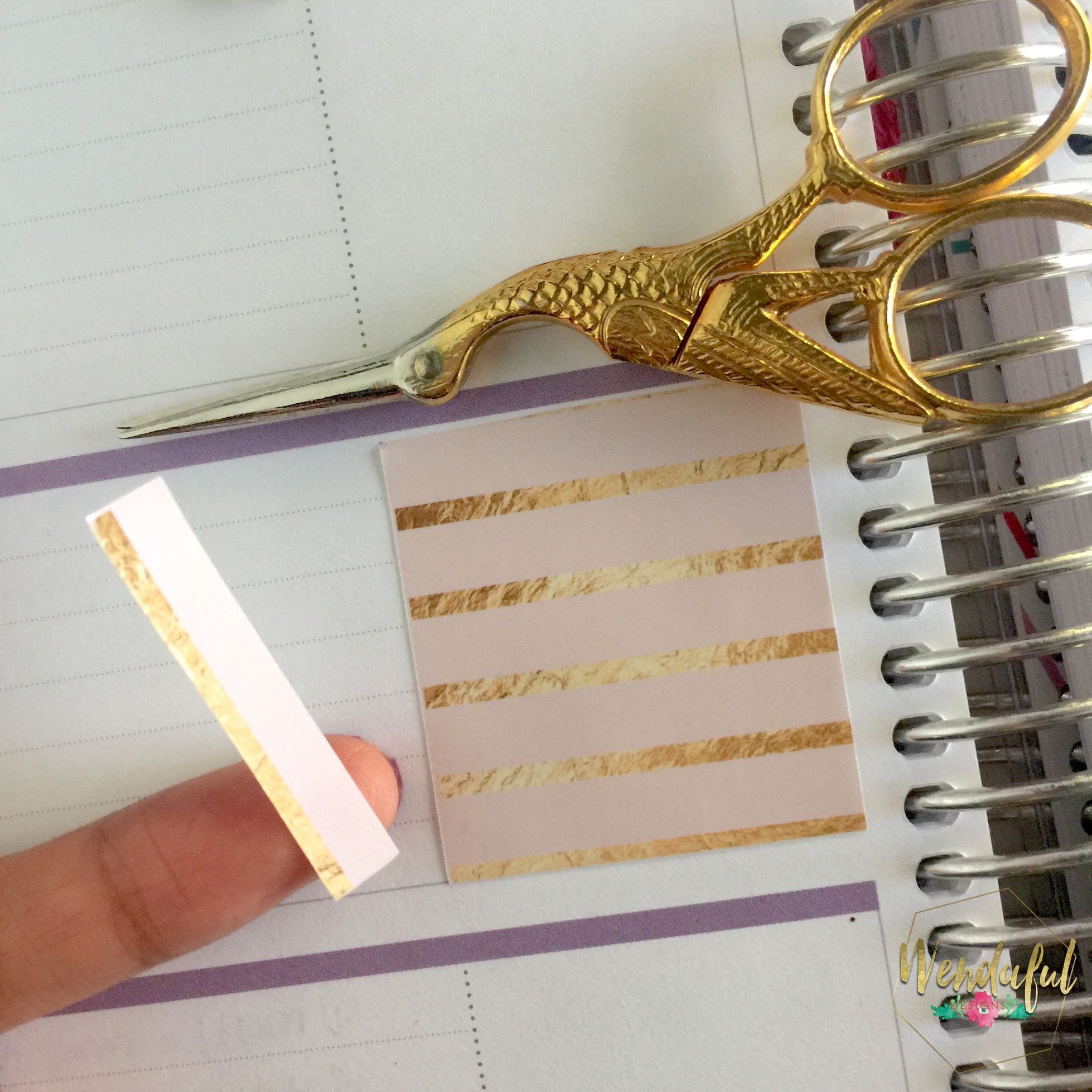 I used half of my sheet to decorate this week. Saving the rest for another week. They are just too pretty!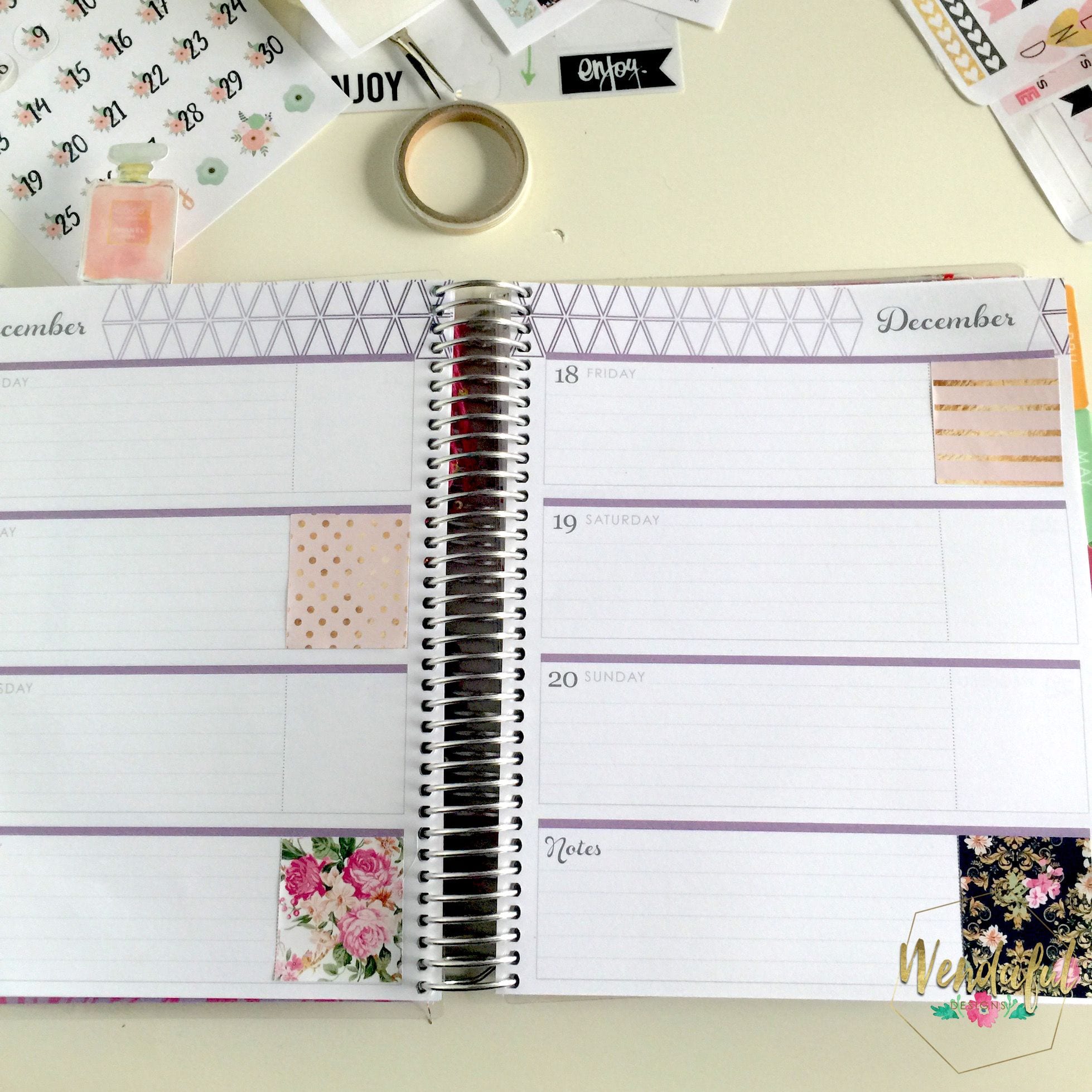 I then used her date circles to cover up the EC dates.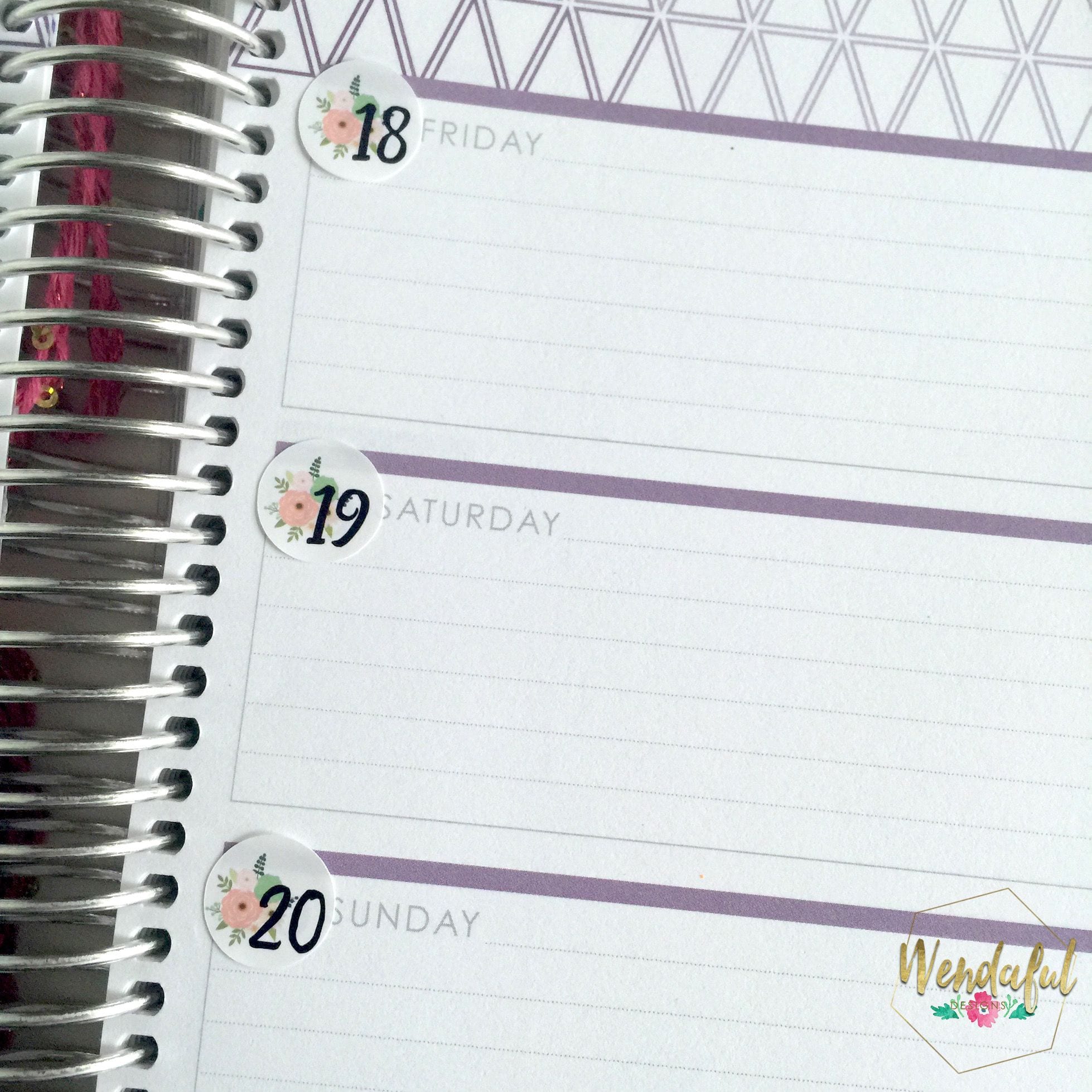 I put some checklists from my Rose Gold Horizontal Sampler sheet. Mondays & Wednesdays are usually my busiest days so I placed them there.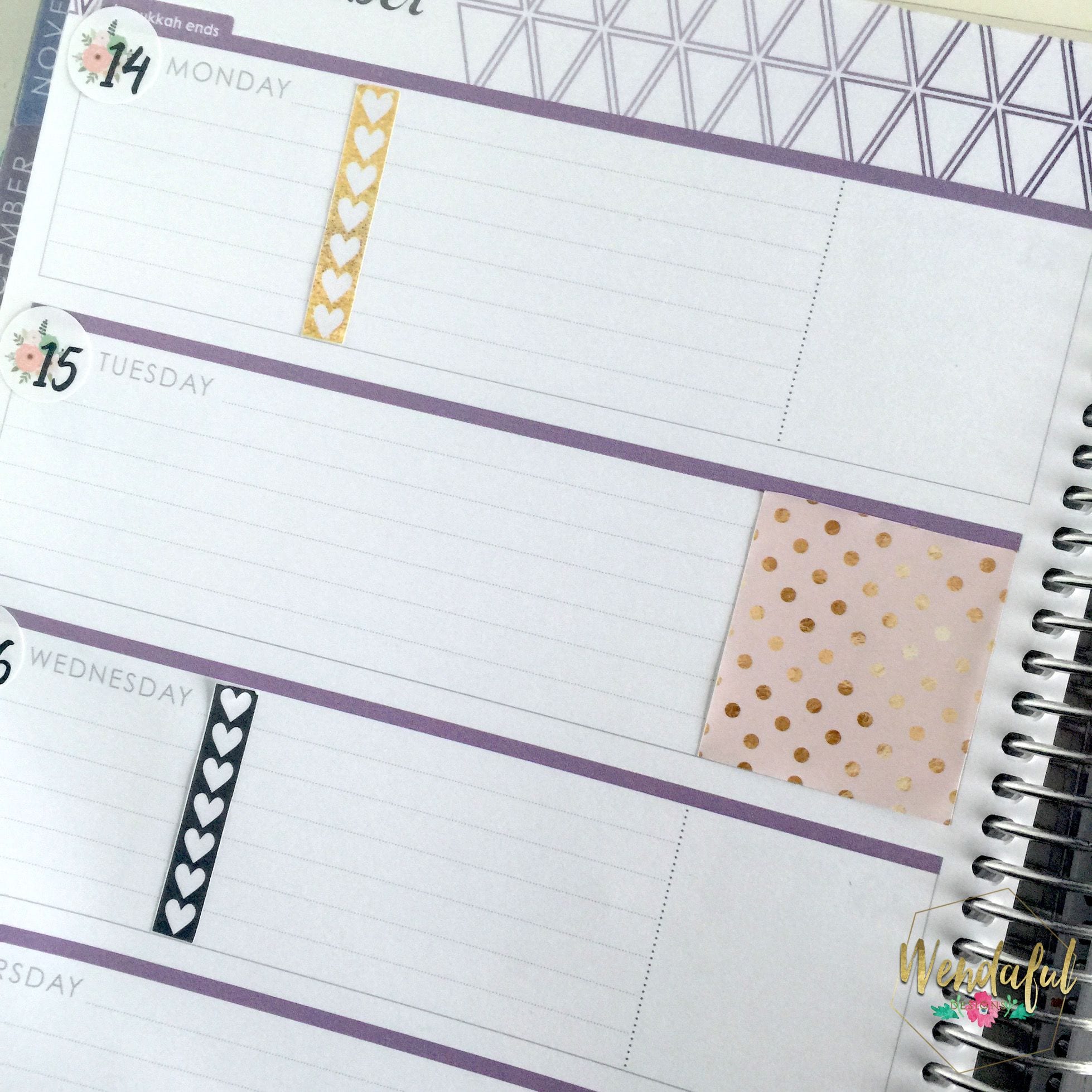 Then I just added some skinny gold foil washi in between the days and the floral to cover up the triangles on top!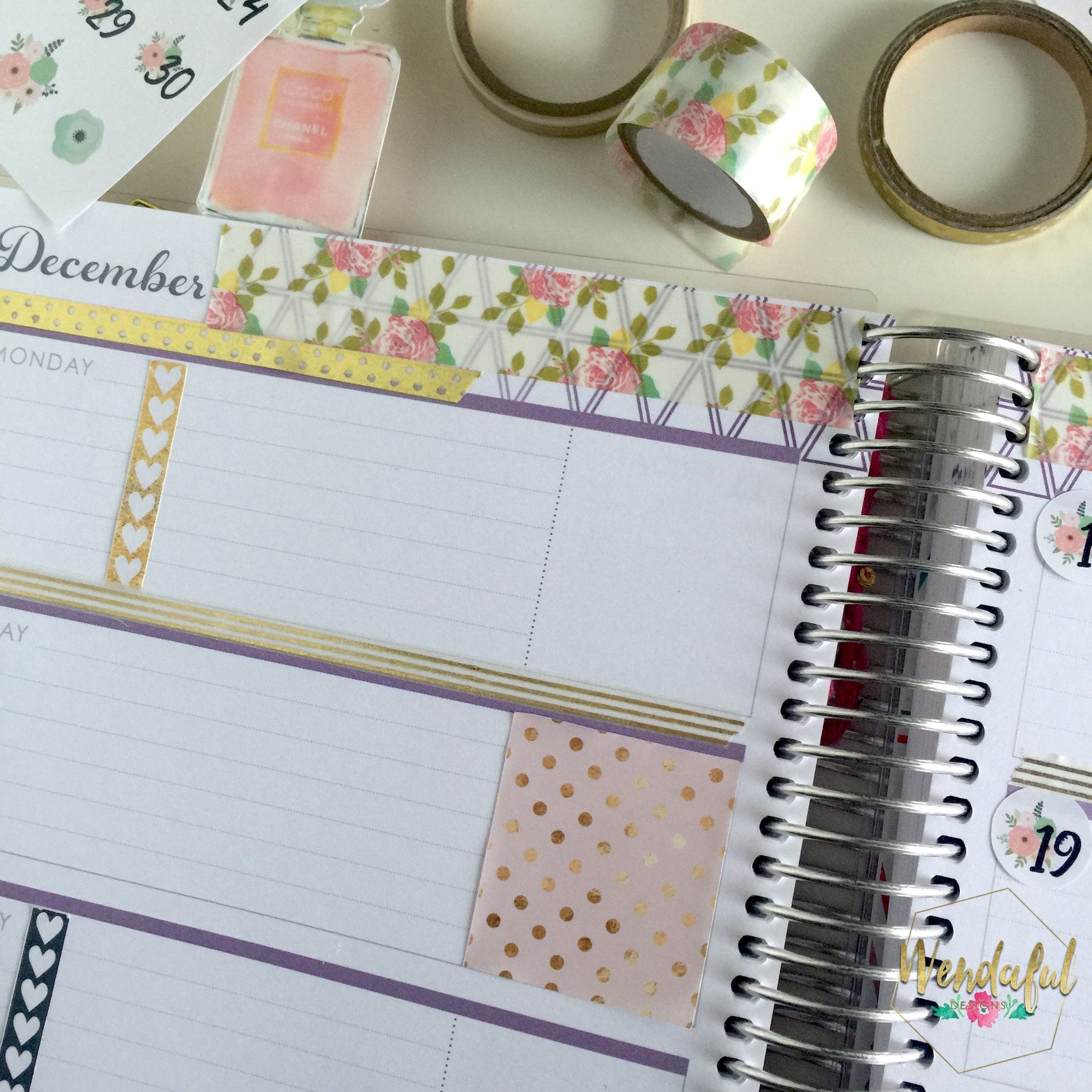 Here are Heidi Swapp's clear stickers from one of her planner kits! I love clear stickers! They are such great quality and her script is just perfect!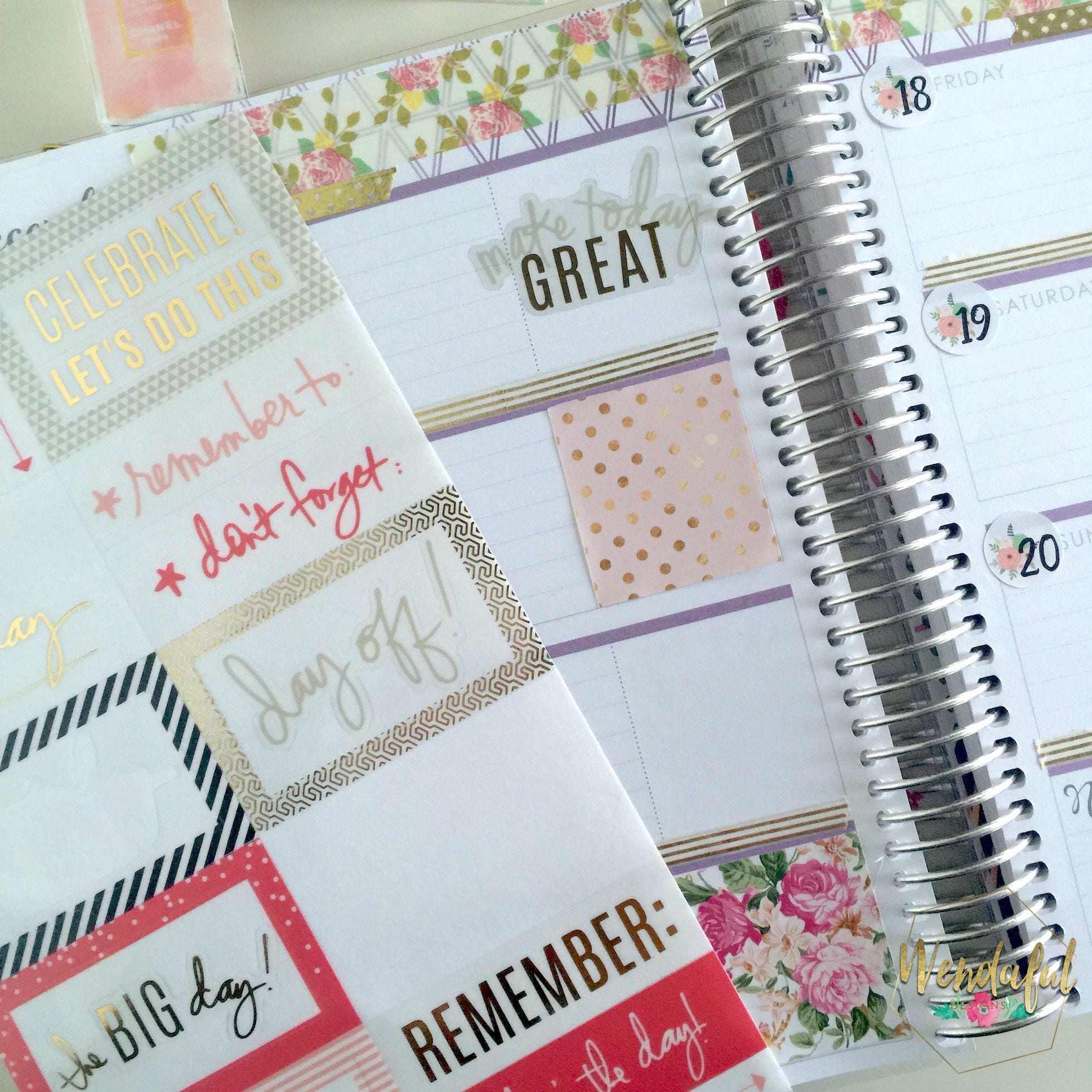 I love quotes to keep me motivated so I added some quote flags and boxes from my kit. I also added little to do lists throughout the week. Heart checklists are just too pretty.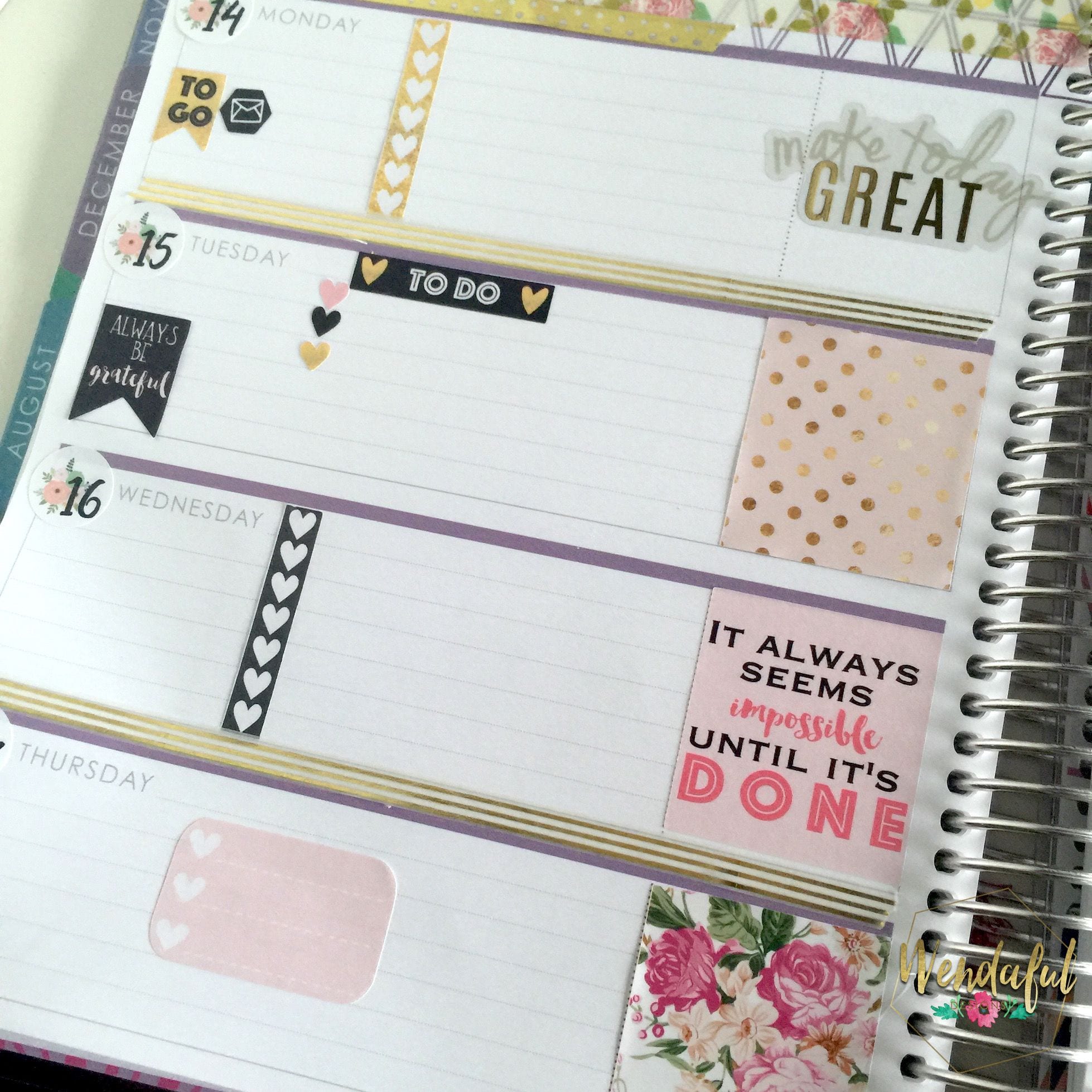 Planning:
Since we don't have much going on, and I like to plan the night before or the morning of there won't be much pre-planning. I find that planning for my days the day before is so much more productive. Our only appointment this week is "date night". I have no clue where we are going but I know food is involved so I added a meal label there!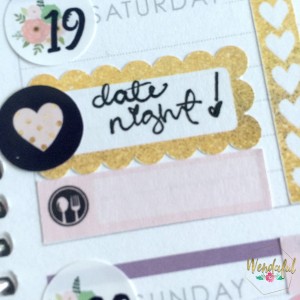 I always use the bottom bar for weekly To Do's and Things to Buy. Here I used one of Two Lil Bees' Washi strip stickers, and my circle labels. 
I mark the little area under the dates for events for the day. As you can see below I have tons of xmas presents coming in from Amazon. & my Black Friday order from Blitsy! I had to put a cute floral planner sticker from TLB since it's all cute planner goodies! I like using my To Do or To Go banners for notating events. I like to use hexicons (icon hexagons) for anything related too. Here I am using a letter to notate a trip to the post office.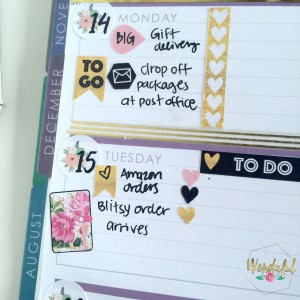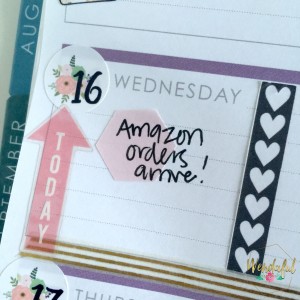 I love using my scallopped labels for big events! It makes it stand out. For Sunday my awesome show comes on so I used a tv hexicon there. I loved using TLB's today and plan circle stickers to mark events and make them stand out. I then placed a HUGE 'adventure starts now" Heidi Swapp sticker and my Weekend Hearts Banner off to the side so I didn't cover up anything. I added pretty matching washi tape stickers from TLB too.
:
Throughout the week I like to plan things like cleaning as I go, and I use these stickers to title it all!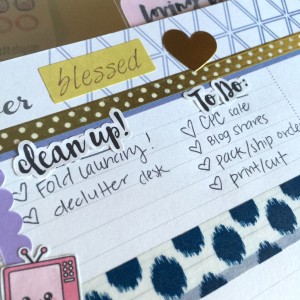 Since it's Sunday night I planned my to do list for tomorrow, this is what it looks like: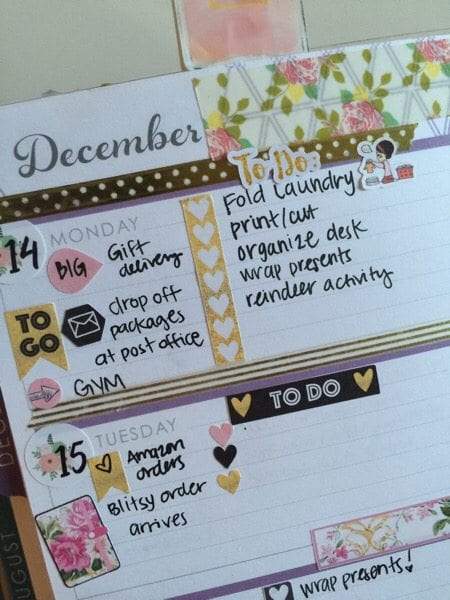 Final Result:
What do you think? Is it rosy? Goldy? Pretty? I think so! 
Here's a close up of the first half.
& the second half:
I hope you enjoyed this pretty Plan With Me! 
Thanks for reading! Let me know what you think below. To shop for these awesome stickers just click below!
Shop: