Hi there everyone! Today I wanted to share with you my wallet planner printable which I am using inside of a Chic Sparrow in pocket size! At the bottom of the post you will be able to download your own booklet in regular, field notes, & passport sizes! The book contains pages for a bill pay checklist, year a glance for big purchases to plan for, appointments to write down and transfer over to your planner later, daily expenses to keep track of where your money is going, and an online shopping tracker to keep track of all those Etsy purchases you make! 🙂
I've included the booklet as well as some of the individual sheets in case you would like to make your own book of just expenses or just appointments. The booklet is ready to print double sided on duplex printers! Also the field notes and passport sizes has crop marks for you to see where to cut and where to fold! IF you need help with how to print and create your booklet please refer back to this post here. I hope you enjoy these printables and be sure to tag me on Instagram @wendafuldesigns if you do end up using them!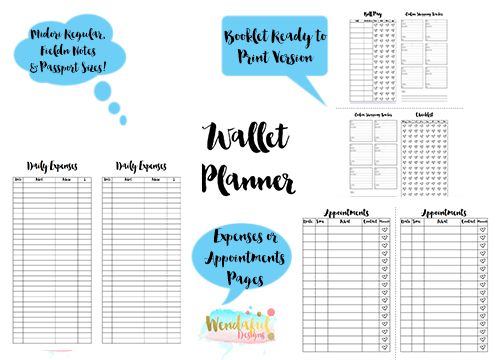 Here is a little look at what I have inside of my Chic Sparrow Pocket Notebook:

I got this cute elephant charm from Michael's in the jewelry section! I am always changing it up!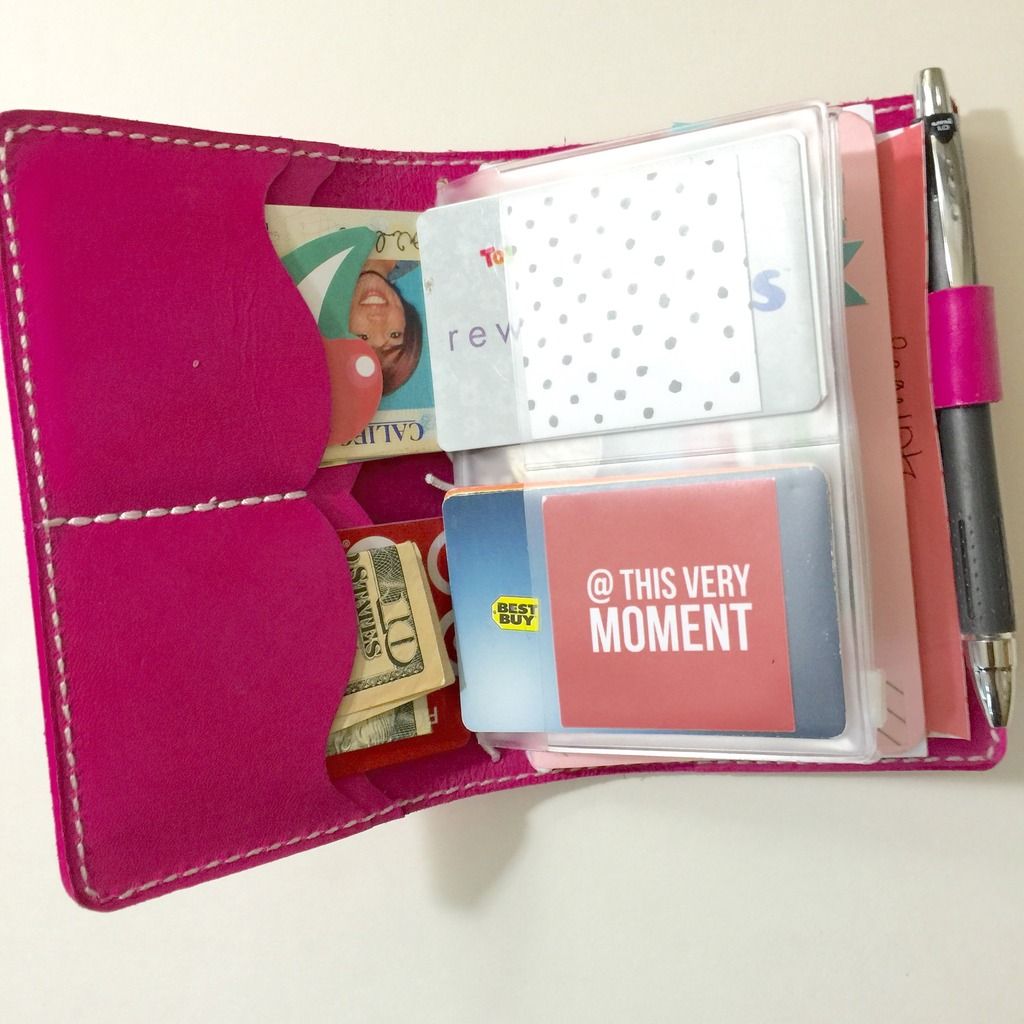 In the pockets of my Chic Sparrow (this is the deluxe American in Sweet Pea btw, the pockets were what sold me!) are my most used cards – ID, Debit, Target Card, and usually in the second pocket behind these I place my cash there (the $10 is just there to cover up my cards!)
In my passport sized midori zip pouch, I have all my loose coins plus all the rewards cards I never use, but might one day! In the slots are my more often used rewards cards.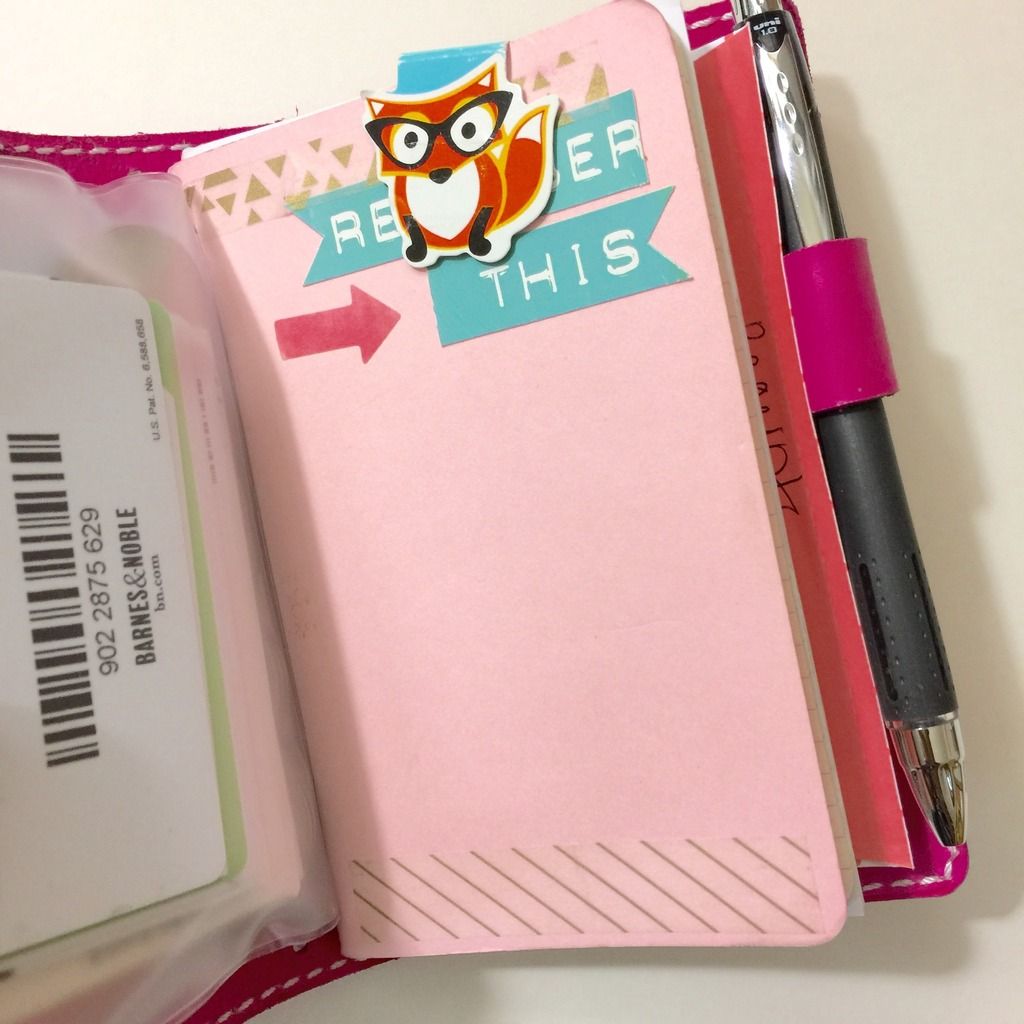 I use this notebook to write down everything i need to remember whenever i am out and about or just ideas that pop into my head while I am out. i love using it as a reference! I have stickers that say "Remember This" on the front cover. These notebooks were from amazon.com by moleskine, it came with a lilac and yellow one too!

I use this cute notebook to write down my grocery lists, & anything else I need to remember to buy, and I just check it off after I buy it! It's a shopping list that  will last me for a while!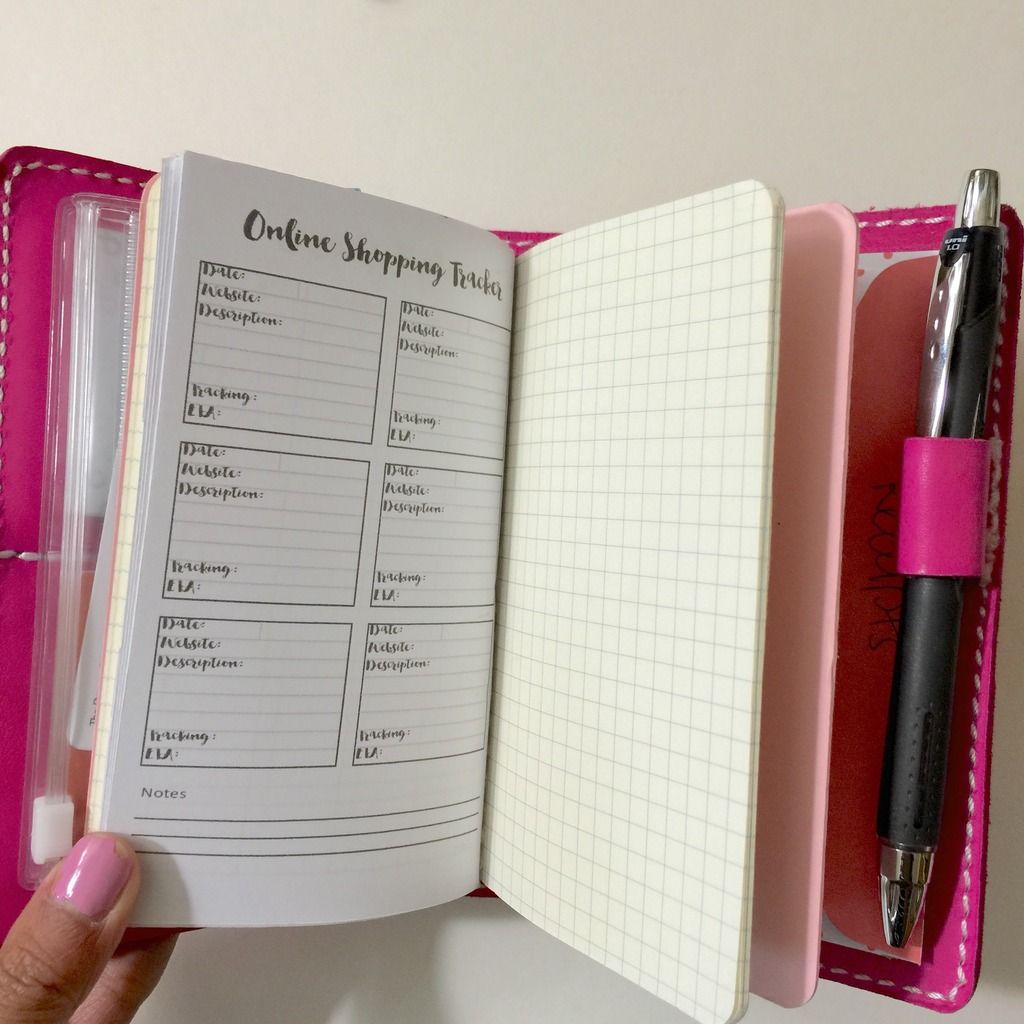 I've decided that I didn't really need a bill pay checklist and year at a glance so I left those out and just stuck the extra pages into my moleskine notebook.

In the back here I just taped two envelopes together with washi tape. These are from target's dollar spot, they fit perfectly! I use one to house all of those loose receipts and the other two for coupons!
I hope you enjoyed that quick little tour of my Chic Sparrow! I love using a fauxdori as my wallet! It's so versatile and I always have somewhere to write important details in!
Download your Free Wallet Planners Below (choose the size you need for your notebook):
Midori Regular (4.33″ x 8.25″)
Field Notes (3.5″ x 5.5″)
Passport (3.5″ x 4.7″)
Let me know what you think of these planners and what else you would like me to create in the comments below!
Thanks for reading and see you again soon!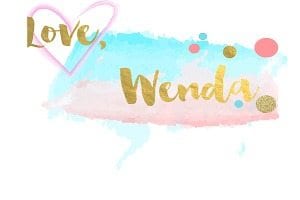 Please do not distribute these files, instead send your friends to my blog to download them! These are for personal use only, commercial use of any kind is prohibited.