The holidays are coming up fast! Halloween isn't even here yet and I'm over here trying to think of gifts for Christmas for everyone! I found the perfect printable for keeping track of gift ideas for everyone on your list and making sure you spend the right amount on each person. I have been using this printable from exceptionalcharm.com for years and I love how the layout is. If you'd like the full page version go there to download it! I just had to make it so I can write in my smaller planner!
There's a section to write the name of the person the gift is for, ideas and where to buy the gift, the price, if you did end up buying it or not, and if it's wrapped and ready to go! & at the bottom you can add the total amount of all the gifts you bought for that person and see how much you spent!
This is a great way to keep track of your gift ideas and holiday spending all in one!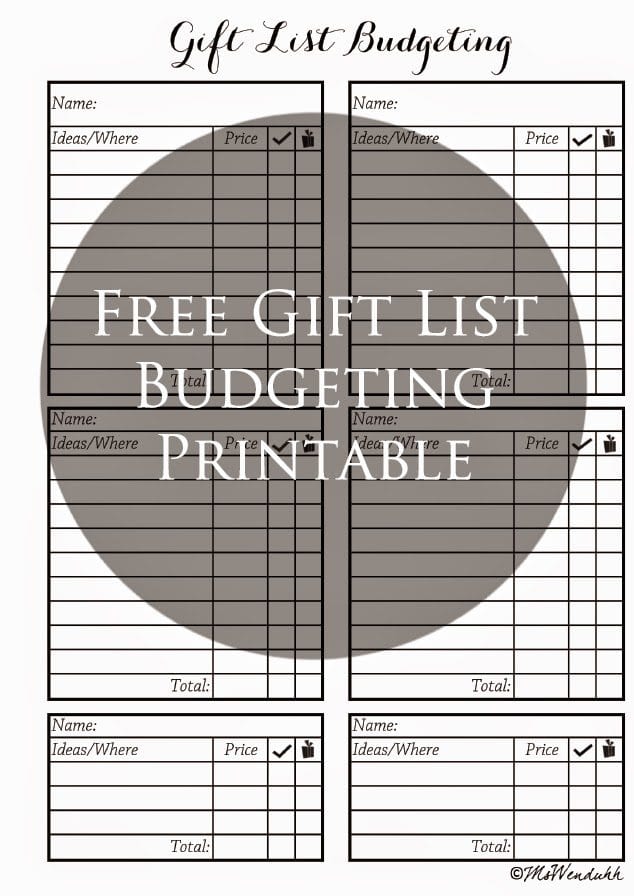 Download this gift list below in:
A5
Personal
A6
Pocket
Let me know in the comments below if you would like more Christmas printables and be sure to check out my wish list printables here and the more detailed wish list here!
If you do end up using these I would love to see pictures. Tag me on Instagram @wenduhh_plans or #mswenduhhblog
Please do NOT share the actual file or file link. Instead please send your friends here to download my free printables, thank you.