If you follow me on Instagram you have probably noticed that I've been on a Midori or Fauxdori Traveler's Notebook hype lately. I first heard about the Traveler's notebook last summer, but never knew why it was so popular. I thought it was too free and messy for me. I thought it was more for artists and I didn't see myself as artsy really. So I never got myself around to buying one. It wasn't until the year was over and I had to put away all of my 2014 inserts from my Filofaxes and uncoiled Erin Condren Planner. Loose papers everywhere!! It was so messy and now they are sitting in a small box with a huge binder clip. What will I do when I have years' worth?! I want to preserve memories so my kids can see what day to day life was like for us.
That's when I rediscovered the Midori Traveler's Notebook. Actually that's when I discovered the Dragonfruit FoxiDori! The color was so bright and cute! I've never owned a pink Filofax because they were so rare and expensive! So when I happened to be looking for a FoxiDori, Kelley happened to be having a premade sale! I grabbed it right away and luckily too because all of her Dori's sold out so quickly!
I've since made about 5 of my own dori's and bought a chic sparrow as well. I find them so versatile and easy to use. I absolutely love it!!
The beauty of a Traveler's Notebook is that it is so soft and flexible and fits so nicely in your hands. It can fit as many notebooks as your cover can hold and you can switch up the order of anything inside of it so easily! I love that I can just separate each notebook for every part of my life instead of just having dividers. Anyways, so this post will be more about how to create your own DIY projects for your notebook cover or where to find the best tutorials and printables.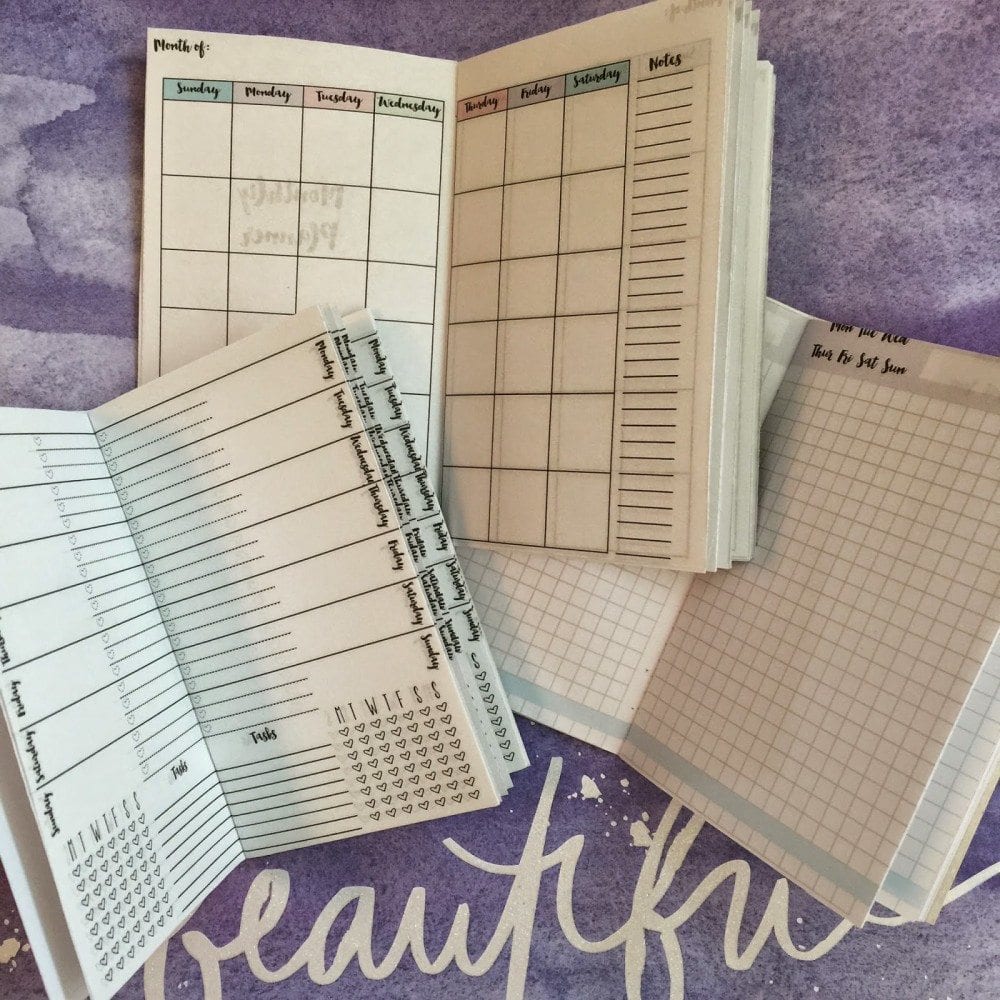 You can get graph paper, dot paper and lined printable papers from
Nina Christensen here
! She also shows you how to create a notebook easily. I like to print on pastel copy paper to make my pages pop!
If you don't trust yourself to cut your notebooks, or you always seem to get crooked edges then you can take them to Office Depot and  cut them down for you. Just measure it at home and mark where you'd like it to be trimmed before going. and tell them where you'd like it cut. They always give me straight nice edges! It costs about $2 per cut I believe. I love the Moleskine large cahiers so I usually buy those and get them trimmed down just because I love the grid pages so much!
I also found these cute little notebooks from Joann's. They are a little smaller than passport, but they're $1 and super cute! I can use them in my katedori!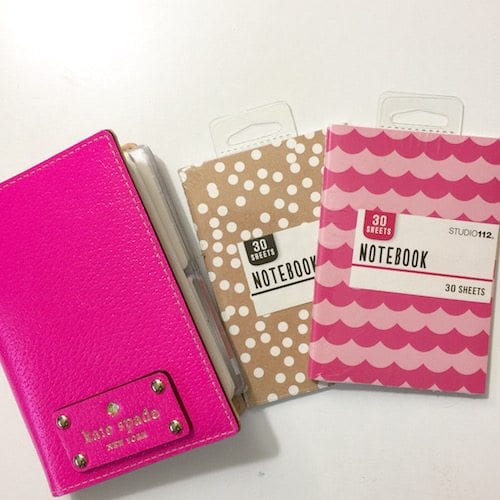 & Remember these feather tags from Target's Dollar Spot? Well I found a use for them in my traveler's notebook too! All I did was tie the ends together then pulled and looped them through my elastic holding my daily planner and voila! A bookmark! just like the one from the original passport only cuter!